FULL UPDATES
It was last Saturday. Kenny Sia was invited to come KDU College for KDU Hospitality and Culinary Open Day. Here's a full post of it. I have tons of photo captured that day with Josh's 40D but I don't think I will upload all cause it's just too much.

First up, Kenny was shocked to find out that he has to make a mess out of himself in the kitchen. This was his first time though I suppose. He thought he would be doing something that he is good at... which is BLOGGING. but unfortunately he got it all wrong. He acknowledged he is worst at cooking. So, it will be fun to see him cooking and making moon cakes.

Photos and captions is all I can describe this whole event.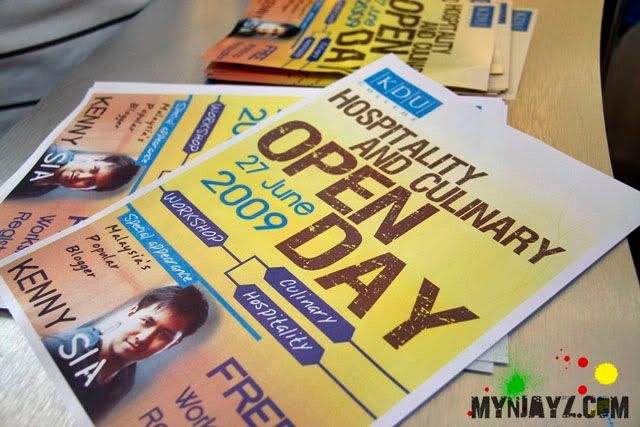 Flyers of the event.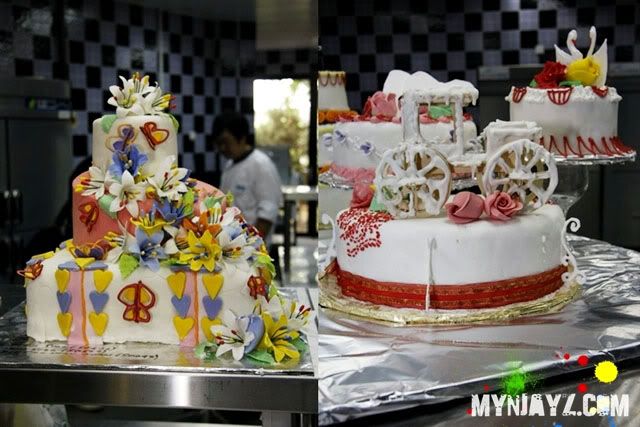 Pretty cake decorations all over college.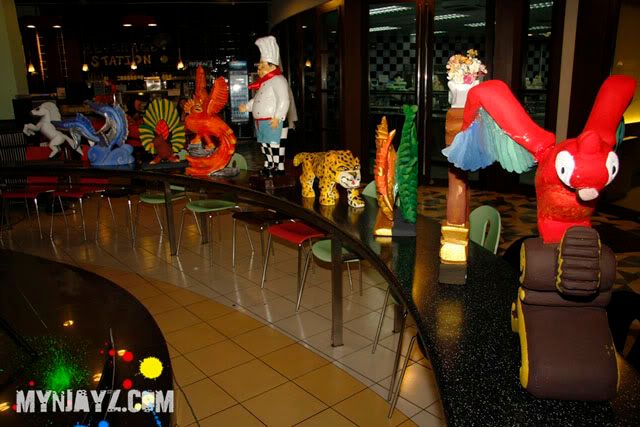 This is from my intake hard work.
Mr. Paul
Lionel and Kenny Sia.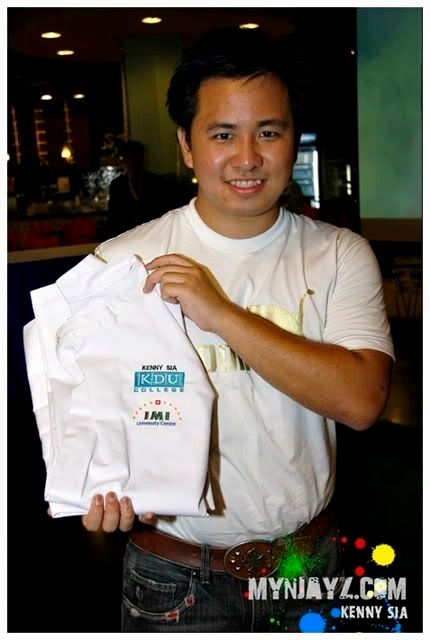 A complete set of uniform that cost 1k ? hurmm.
Kenny giving his speech.
Hurm... He does look like a real chef.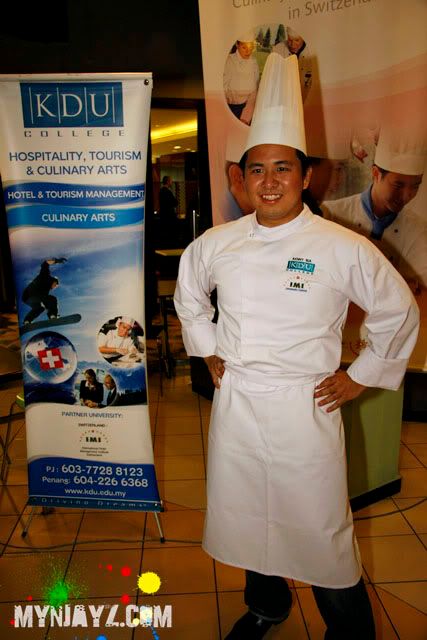 Poser.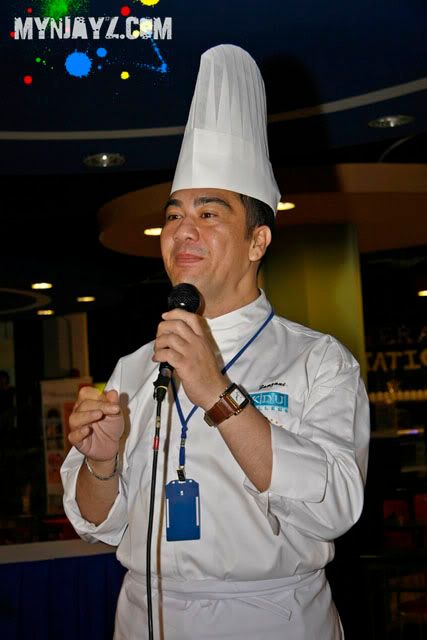 Chef Zam giving a short speech.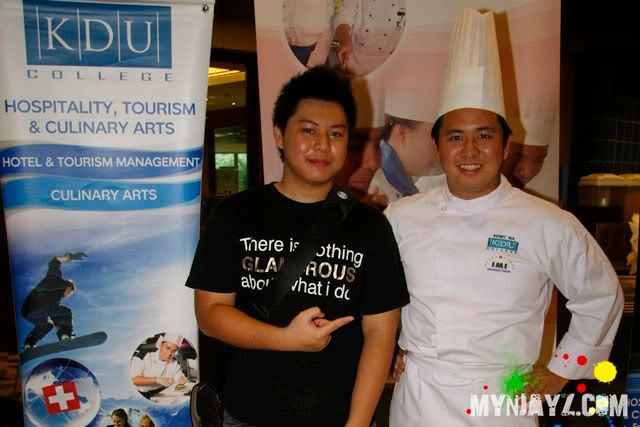 Me with Kennysia.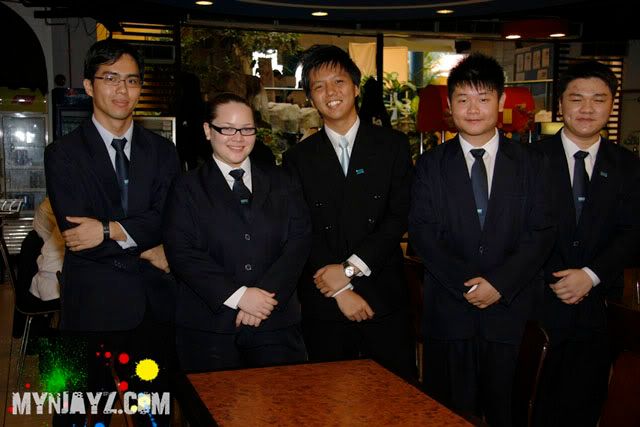 Hotel Students posing.
From left : Mr. Jerome, Mr. Oliver, Mr. Sharifuddin and Mr. forgot what's his name already.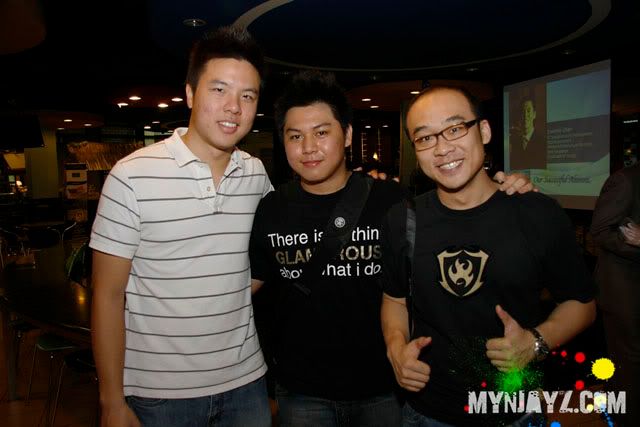 The dudes from Nuffnang company who accompanied Kenny to this event.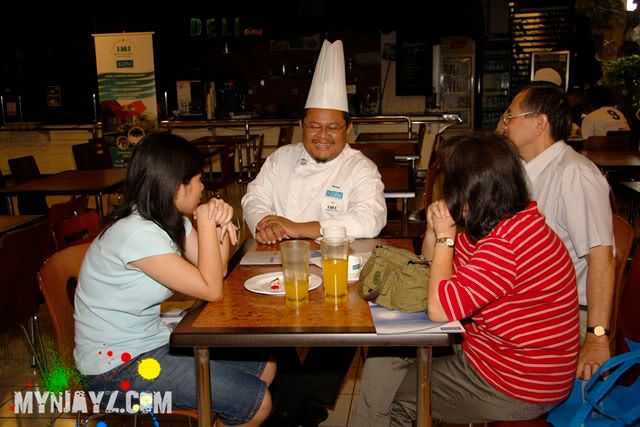 Parents and chef discussing for their daughter's future.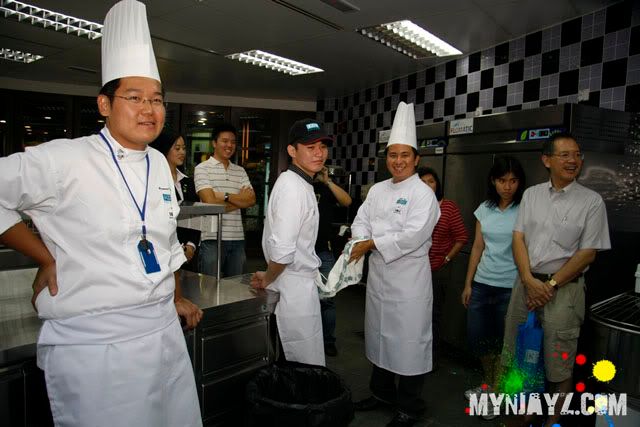 First up, A Taste of Culinary Delights - A Culinary workshop.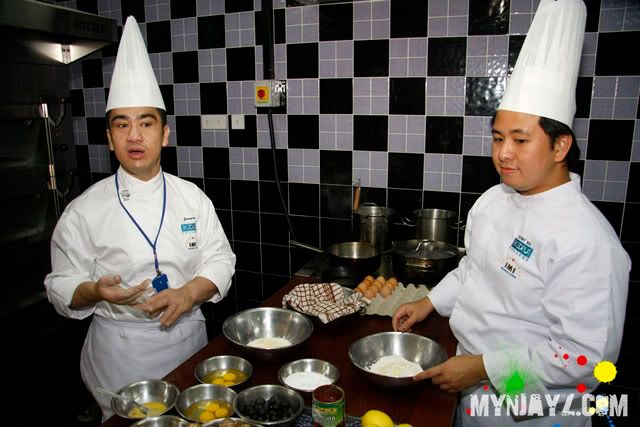 Chef Zam and Kenny is doing their thing. Making a pasta to be exact.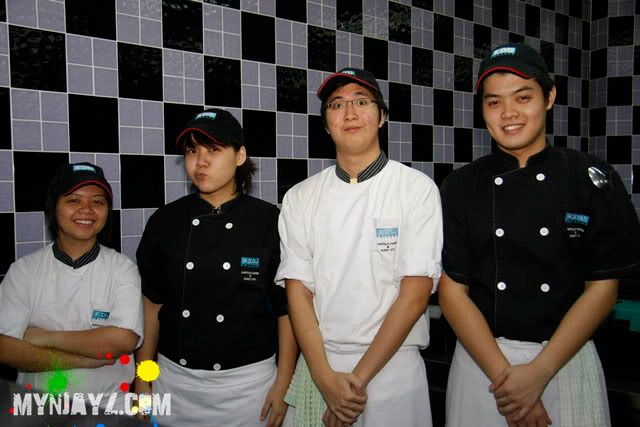 Chef students from cula 3 and 4 are standing by helping out.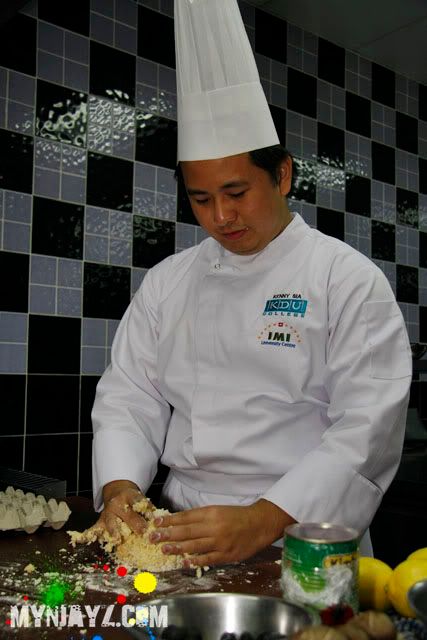 Kenny is doing his pasta dough.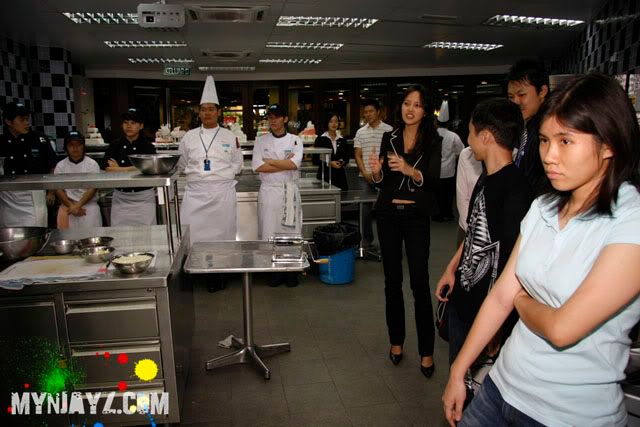 The senario in the kitchen.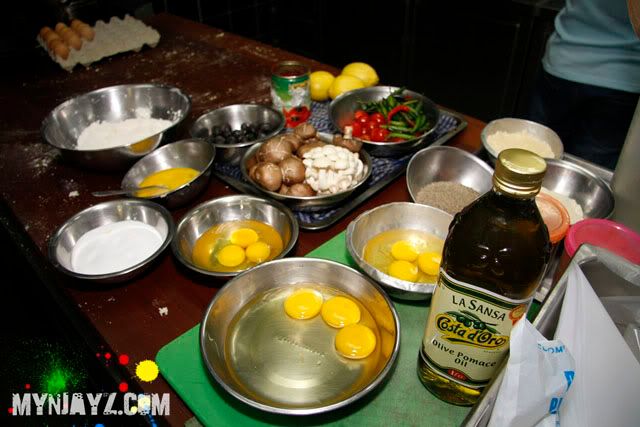 Ingredients needed for making a complete pasta fettuccini.
Chef Zam in action.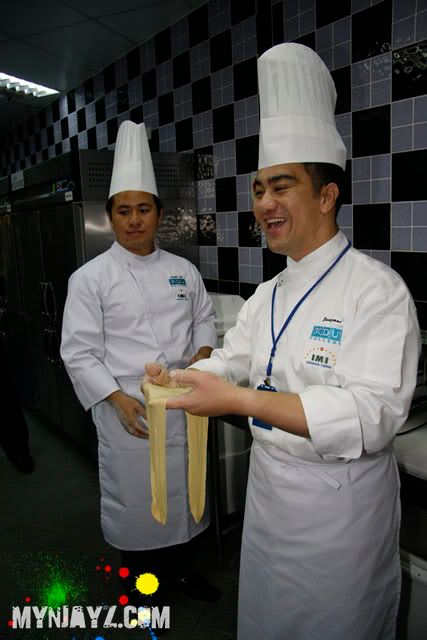 In process how to make a pasta dough into pasta fettuccini.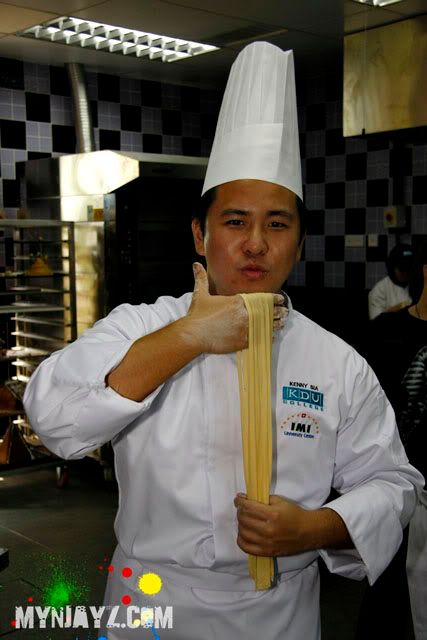 Kenny with his hand made pasta fettuccini.
The end results ! looks nice.
Posing with his pasta.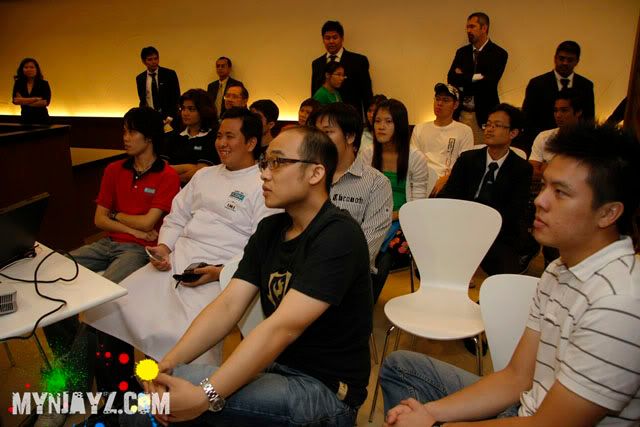 Fun In Learning Critical Thinking - A Management workshop.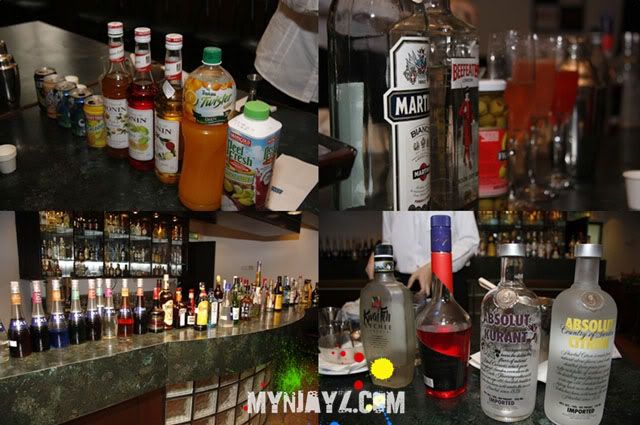 The art of making cocktail and mock tail" and "The finesse of table setting. A Food & Beverage workshop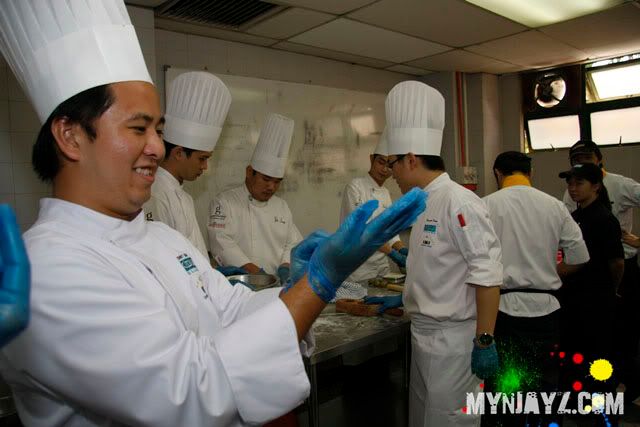 A scene where he is about to wear gloves and it tores.
The senario in the kitchen of making moon cakes.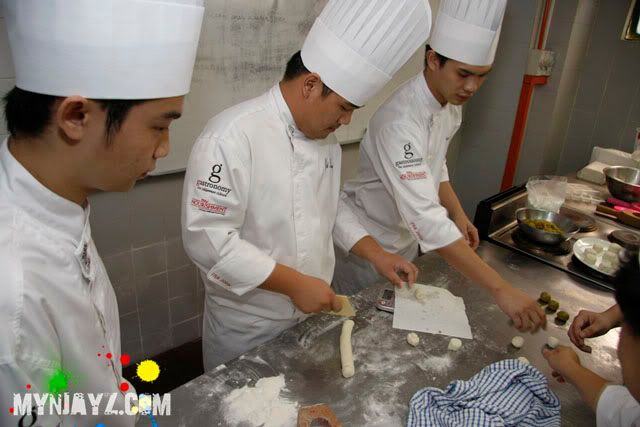 Seniors guiding the audience.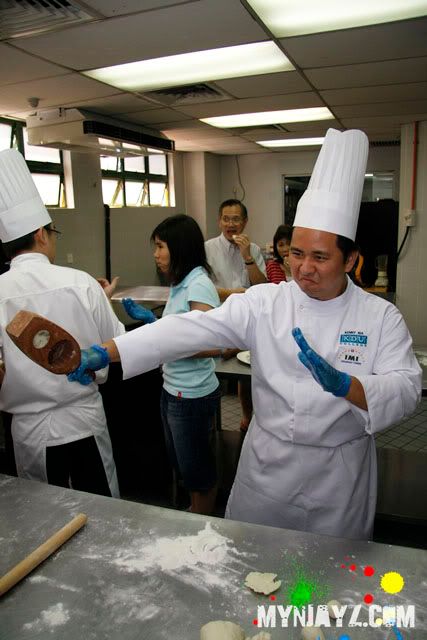 Looks like "Kung Fu Panda" opps.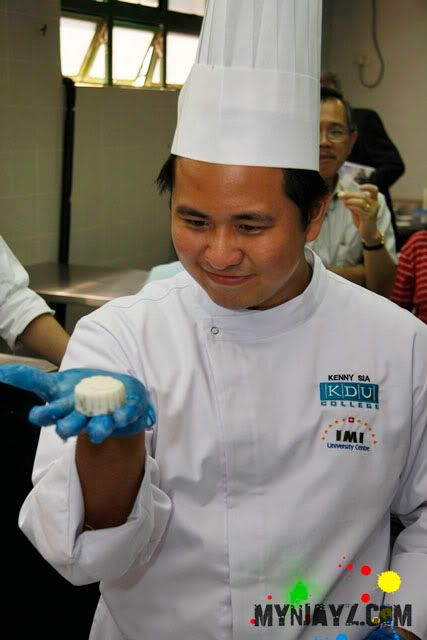 Doink. a mooncake is being produced.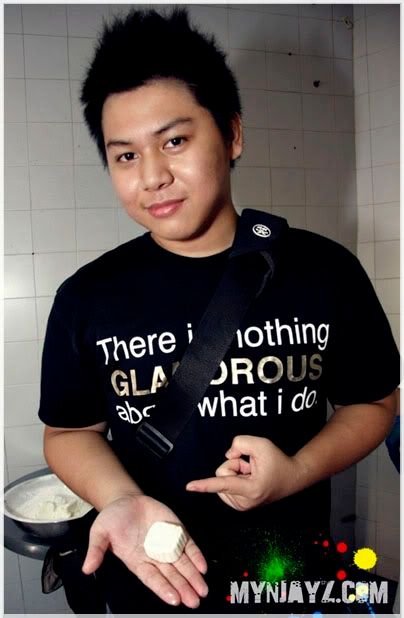 erm yeah I did tried making a moon cake as well.
Kenny with H&T Ms.Wong.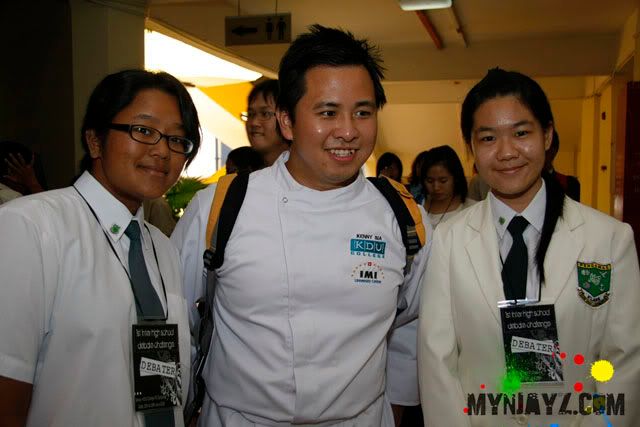 With da students from other schools.
Camwhore in da lift.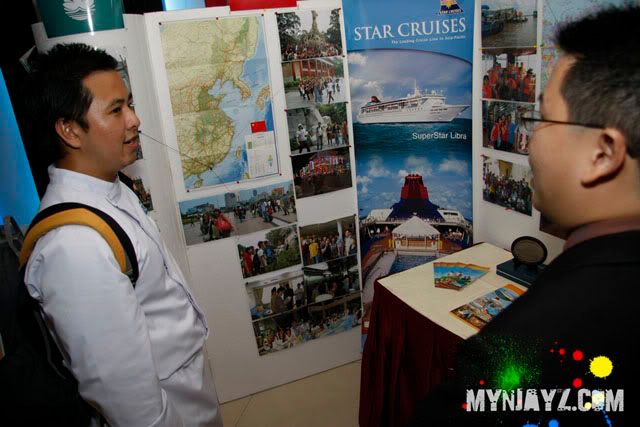 Visiting cafe 87.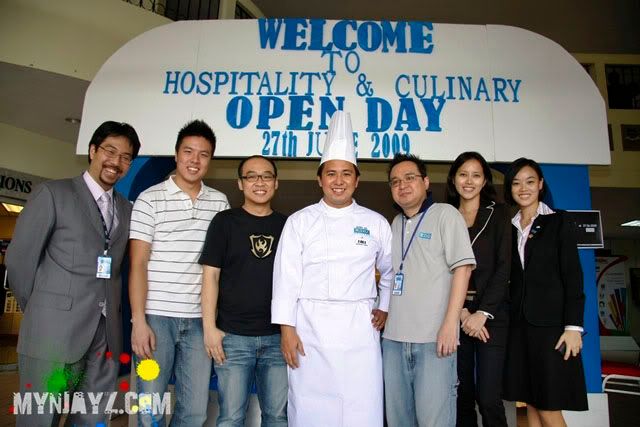 A group photo of the staff and Kenny before leaving.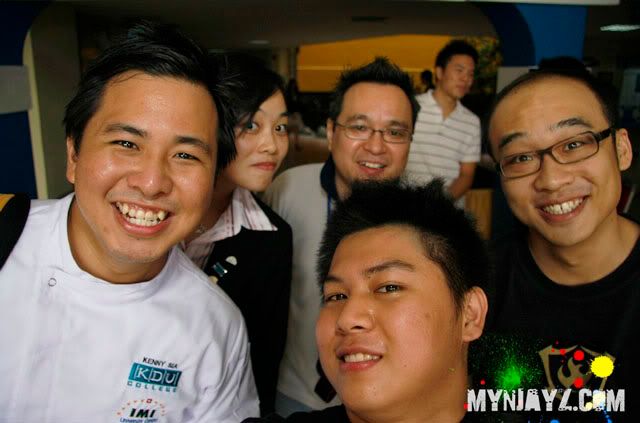 This is too much. Promise this is gonna be the last one. LOL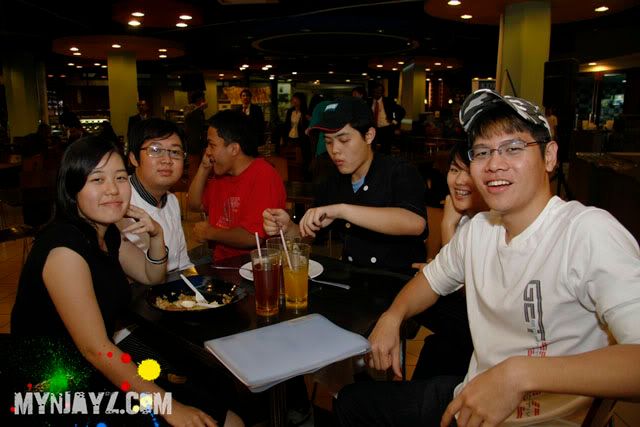 My classmates were there too !
THE END of KDU Hospitality and Culinary Open Day.
KDU School of Hospitality, Tourism and Culinary Arts webpage link -
Click Here