Well, I just came back from the N97 Malaysia launch at Mandarin Oriental Hotel.

This is the newly launched N97 ! Doesn't it look damn tempting to you ?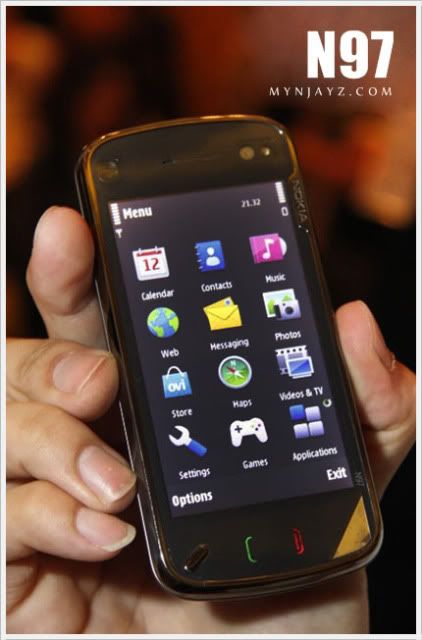 Here you go N97 !
Well, Nokia surprised everyone with the touchscreen slider N97. It's like an iPhone alike. But dare I say... better? I don't know, you judge. Nokia saw what people want nowadays and adapted it, applied in the new N97. After trying out their first touchscreen on the Nokia 5800 XpressMusic, which I think it's not very stable cause it's the 1st ever touch scrren phone for Nokia. Thus, the Nokia N97 will certainly be the best smartphone of Nokia for quite some time, FOR NOW.
Here are some of its features, which will make you choose it:
* a 3.5 inch widescreen 16:9 touchscreen
* haptic feedback
* full QWERTY slideout keyboard
* 5 megapixel camera with Carl Zeiss Tessar lens and dual LED flash
* up to 32 GB of storage
* up to 16GB additional memory via microSD
* Symbian S60 5th Edition
* up to 37 hours of music / up to 4.5 hours of video
* A-GPS and GPS
* HSDPA, Wi-Fi, USB 2.0, stereo Bluetooth connectivity
* a 3.5mm headphone jack.
Specs done. But how much you may ask.
With the recommended retail price it's
RM2,480
in Malaysia and
SGD1,028
(without Comes with Music) or
SDG1,228
(with Comes with Music) in Singapore. It will be available in the end of June.
Here's a video of N97 Demo. Check it out.




Below are the Event photos from the N97 Malaysia launch at Mandarin Oriental Hotel.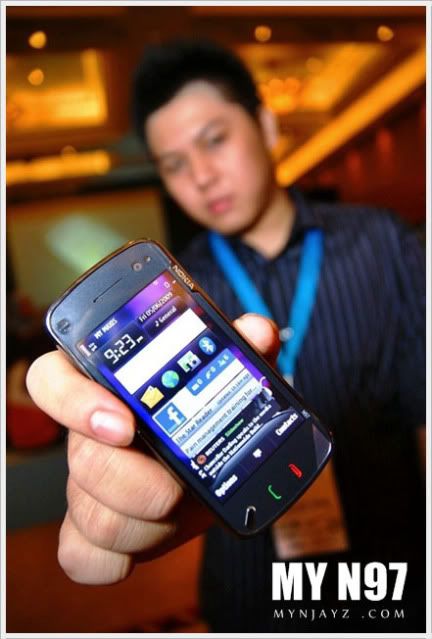 This is me with my N97 ! Woots I love this phone.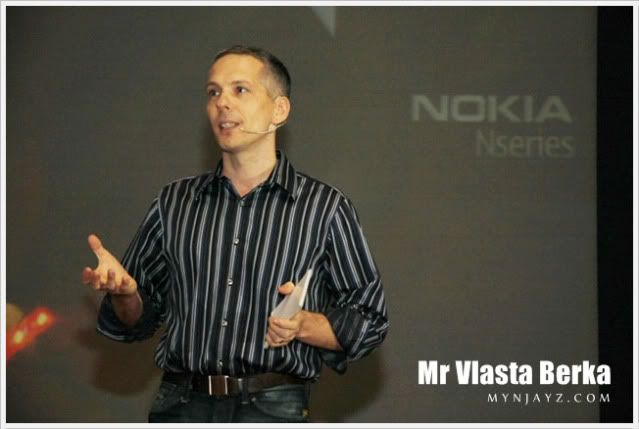 Mr Vlasta Berka, General Manager, Nokia Singapore/Malaysia & Brunei giving a short presentation.
The N97 was officially launched in Malaysia when the managers Glen Cha, Vlasta Berka and Chris Carr presented the white and black N97 to the numerous numbers of medias.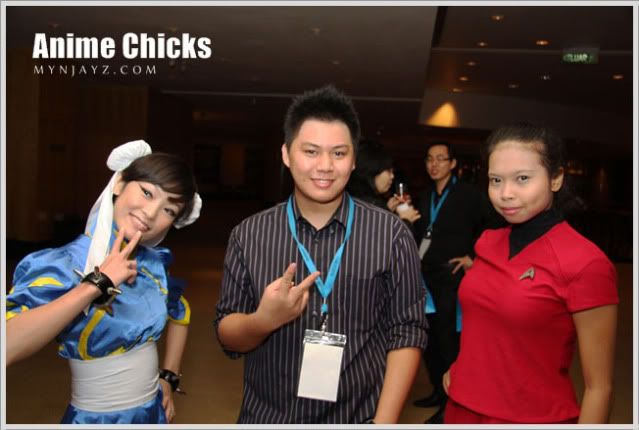 Spotted some anime chicks there as well. Chun Li and whoever character in Star Trek.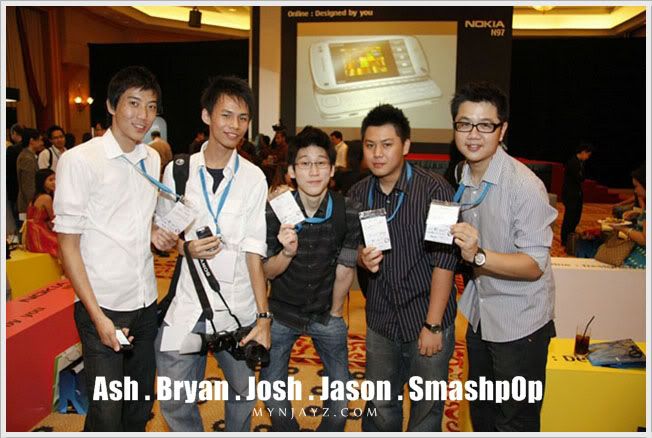 A group photo of US !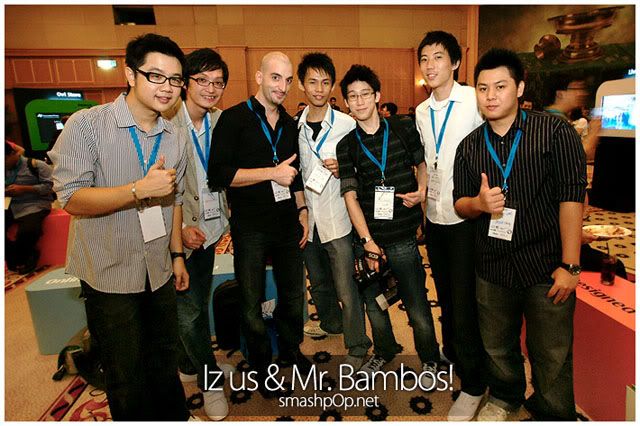 And now with Mr.Bambos. Marketing Manager for Nokia Malaysia, Singapore and Brunei.
PS : This N97 worth only RM2,480 in Malaysia. It's amazingly Cheap. Totally is an unexpected price for me. I thought it would cost more than 3K for real. Gosh N97 is really a good deal. Faster get your hands on one asap ! I promise, No regrets !