As many of you know, I was given the opportunity by Maxis 10 and HTC to review the HTC Desire Z. I was lucky and blessed enough to be given a chance like this and I have enjoyed participating in this review. Not only have I been given the opportunity to try out something that is new in the market but I have also been given the chance to experience something new altogether.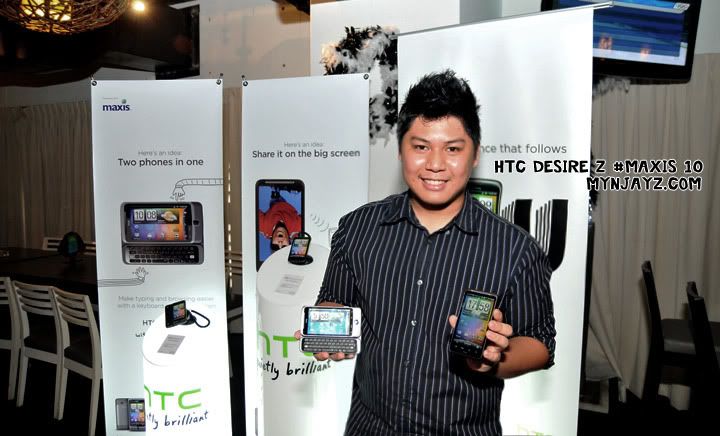 It has been an absolute delight to learn more about this phone and after using it for this period of time, I find that I really do enjoy using this phone a lot more compared to others. Compare to the one im using right now, Blackberry Curve 3G. As some of you knew that I've totally gave up my Curve and switch to the HTC Desire Z, it has so many features which makes life so much easier for me and I have become attached to it. Seriously.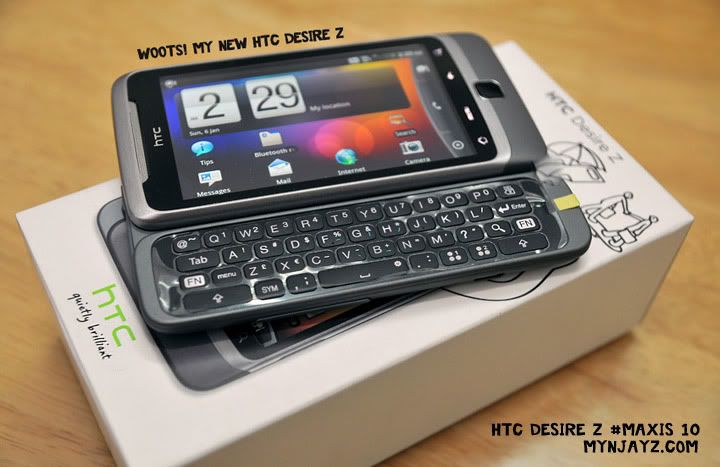 Therefore, I would really like to express my thanks and gratitude to #Maxis10 for giving me this opportunity. Thanks a lot! Chances like this do not come by often and I am grateful for having been one of the chosen few to review the HTC Desire Z.
HTC Desire Z ROCKS MY SOCKS!
This ends my review for #Maxis 10 Reviewers Programme - HTC Desire Z
...