Walka- what?
It's Walkabrella.
Dubbed WALKABRELLA, the event is geared towards creating awareness on Cerebral Palsy and is expected to attract over 1500 people who will be participating in a casual, non-competitive walk, spanning 6-kms in the vicinity of Bandar Utama.
Date : 6th December 2009 (Sunday)
Time : 7:00am onwards to 4:00pm
Venue: Central Park, 1Utama
Fee : RM10.00 per participant
Freebies: Umbrellas & Goody Bags!
WALKABRELLA is also set to be a record-breaking feat with the largest number of participants walking with symbolic umbrellas open!
Beneficiary: Taman Megah's Handicapped & Disabled Children's Home
Cause: Cerebral Palsy
Rock out with John's Mistress,
An Honest Mistake
, Bus Company, Effigy Eclipse, Senoritas, Stalking Shannon and many other acts along with a bazaar AFTER THE WALK!
YES ! I will be joining this event. Will be quite fun to walk with 1K+ of people with umbrellas. Why not come and experience it, as well to support my college event. I will be there as a photographer but I will still join the walk.
Who interested ?
do let me know.
* NOTE :
7am registration opens. 9am registration close! so better be there before 9am where everyone starts to walk.
We've talked the talk, now let's walk the WALK!
Facebook fan page
HERE
.
http://www.walkabrella.com
http://twitter.com/Walkabrella
ALSO.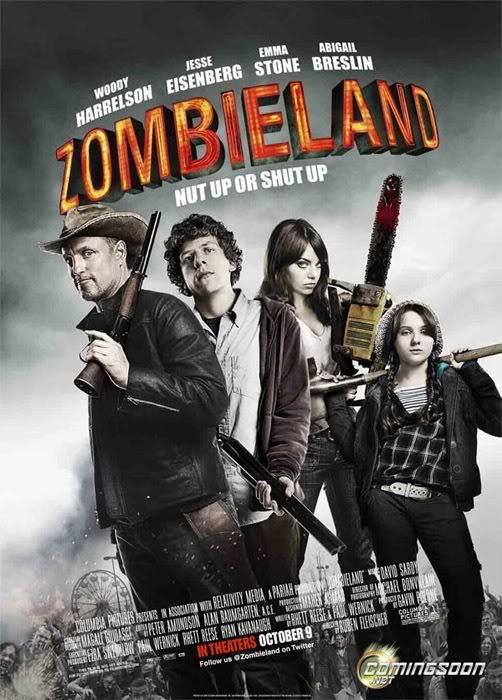 Advertlets movie screening is coming up. It's
Zombieland!
A different flavour from the past few screenings we had, this action/thriller cum comedy movie should be an interesting watch. A definite must see!


A synopsis:
Columbus (Jesse Eisenberg) has made a habit of running from what scares him. Tallahassee (Woody Harrelson) doesn't have fears. If he did, he'd kick their ever-living ass. In a world overrun by zombies, these two are perfectly evolved survivors. But now they're about to stare down the most terrifying prospect of all: each other.
Here's the trailer!
And here are the screening Details
Movie: Zombieland
Media: Advertlets
Date: 8th Dec (Tues)
Time: 8.30pm (Ticket Collection)
Venue: Cathay E@Curve
Interested ? I've got 5 tickets to give away for my readers. DM me in
twitter
or reply comment on this post to get em. First come first serve basis. Hope to see you there!
...