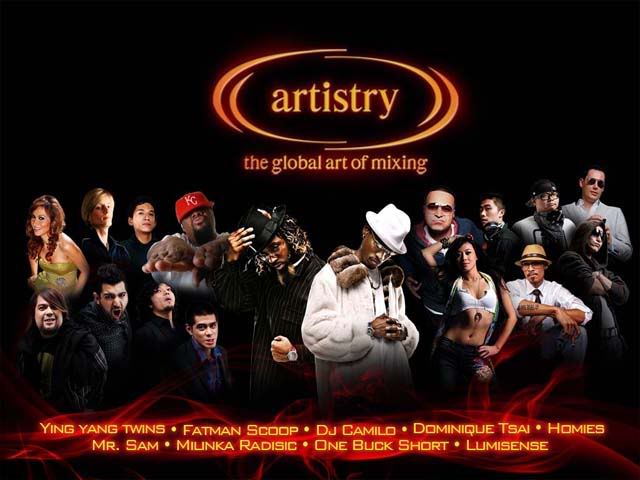 About
: ARTISTRY
Synopsis
: Artistry believes that true greatness in any art form is achieved when influences, cultures, ideas, styles and talents are blended or mixed. Every trademark Artistry event is an evening of pure unification; mixing sound, visual innovation and drinking experiences from around the world.
About
: HENNESSY
Synopsis
: Hennessy is a prominent Irish-French winery and co-leader of the prestigious luxury goods company. The company is rich in history and has served many a prominent figure. The company sells about 50 million bottles a year worldwide. It contains 40% alcohol. Hennessy V.S.O.P is best served with with apple juice, with ginger ale and soda. In addition to these delicious recipes, two other innovative concoctions where also offered at the interactive bar, like Hennessy V.S.O.P with ice cream soda and coke.
A day before the actual Hennessy Artistry 'The Global Art of Mixing' party happening at Bukit Kiara Indoor Arena, I was invited by
Advertlets
boss,
Josh Lim
to attend the Artist's Global Art of Mixing Press Conference at Mandarin Oriental Hotel. It was a privilege being there meeting those artist in person. Especially the Ying Yang twins, and Fatman Scoop from the U.S !
Below are the photo updates from the event. Some of the photos credit to
bryanlyt
.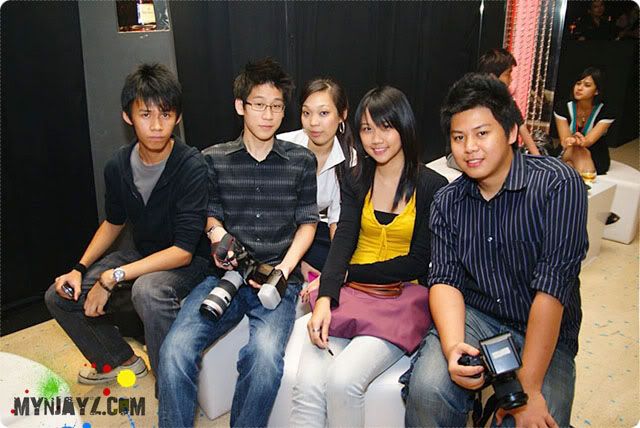 The Gang who came together. Bryanlyt, Mojosh, KimHan, Vivian and Myself
The Emcees for the night.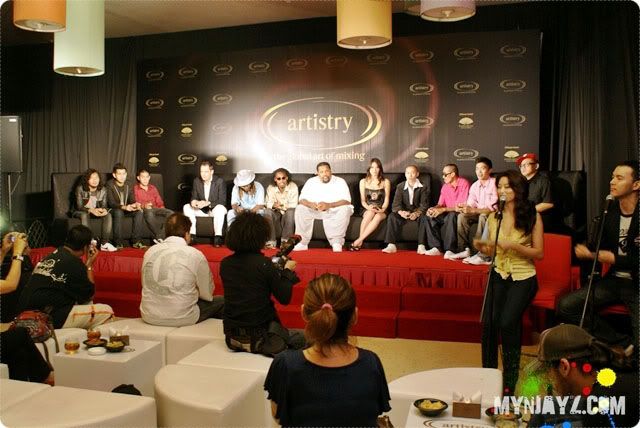 Artist from all over the world.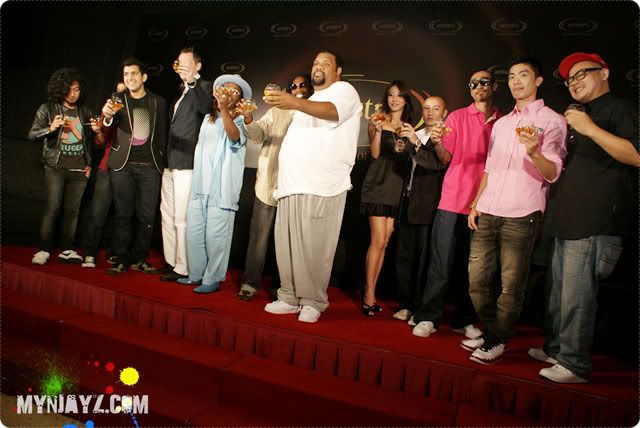 From left, One Buck Short, Mr Sam, Ying Yang Twins, Fat Man Scoop, Dominique Tsai and Homies.
Missed out from the press conference : Camilo, Lumisense, Milinka Radisic.
After the press conference is done, I managed to have a few photos with some of the Artist.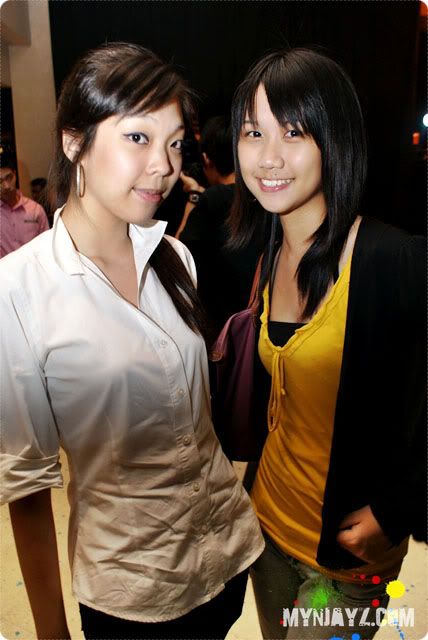 Kim Han and VivianLoy.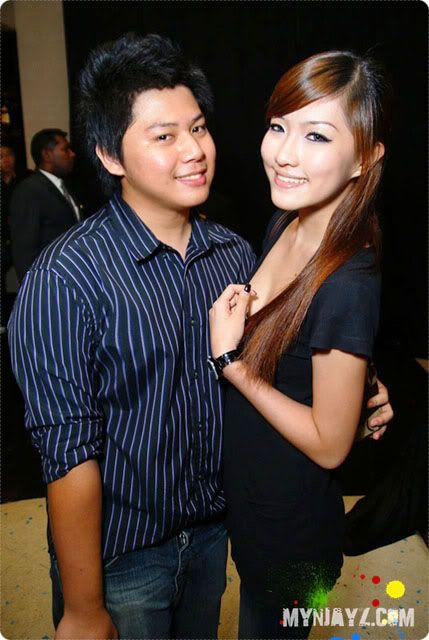 Natalie and myself.
Natalie and The boss Josh Lim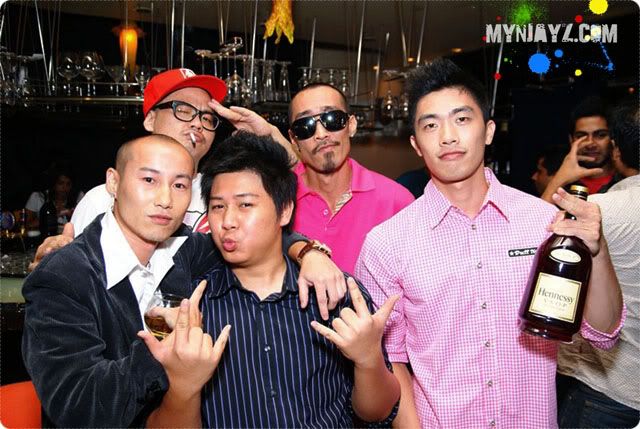 A shot with da Homies. From left, a professional basketballer, a comedian, a music producer and an underground rapper.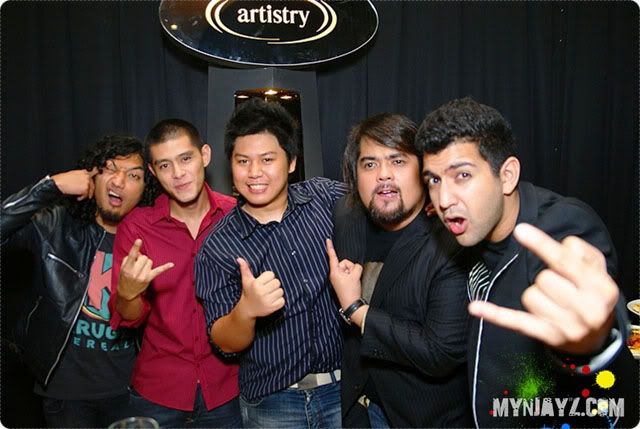 A shot with our very own Malaysian band, One Buck Short !
Josh Lim posing with da Homies.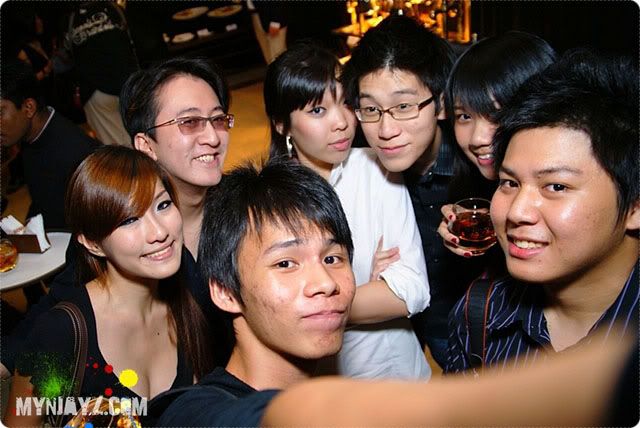 A group photo of us before we head down to the after party session.
Too bad we are not allowed to take photos down there. It's alright, but the best thing is, we are given free flow of Hennessy V.S.O.P. Awesome. Thumbs Up !

Stay Tune for Up coming post of Hennessy Artistry 'The Global Art of Mixing' party happening at Bukit Kiara Indoor Arena.

For more information, check out Hennessy Artistry's
website
.