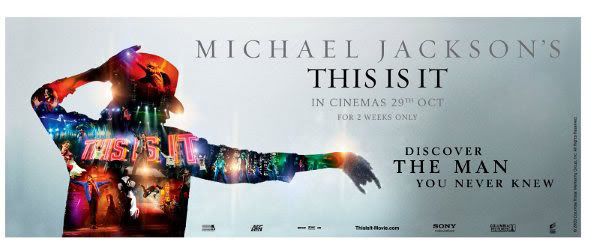 It was 2 days ago. I was invited by
Advertlets
to watch MJ this is it premiere at E@Curve and the documentary movie was totally Mind Blasting. You get to watch him close up like you're watching a live concert. Well, not really live concert but its more like a back stage close up rehearsal. Many cried, emotional after watching the movie. They still can't accept the fact that he left us too early.
It seems like MJ is still alive when we're watching it. This Is It! The one documentary movie you should not miss. I can even sing along with the songs and sit-dancing on my chair. This movie is a must watch watch, I rate 10/10 !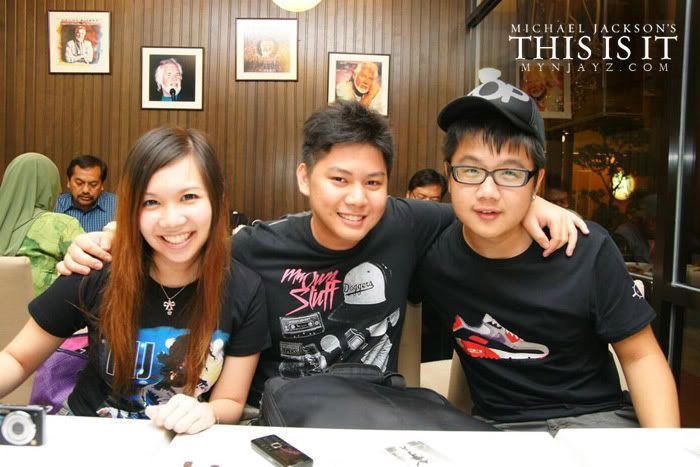 Dinner at Kenny Rogers before the movie. PinkyCaren, Me and SmashpOp.

SimonSo, Encik Joshlim and Khaisim.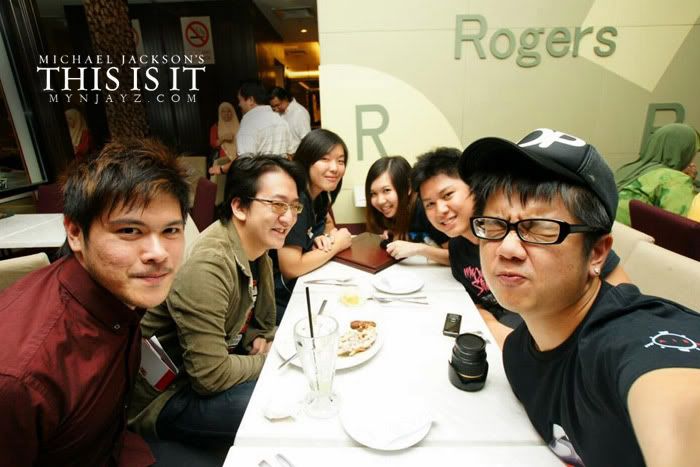 Camwhore is a must for bloggers. Thanks
Smashpop
for the photos.
The thing we used to do before the movie starts.
My guest, FloraOh and SolarityRose with Joshlim, SmashpOp, Me, JonYKT, Michelle and SimonSo.

Oh ya, there's a flash mob as well at the cinema entrance. MJ lookalike. Watch !
That's all for now. Am gonna Recharge my senses tonight at Blanc. Anyone up for it ?
...