Ever heard about Verity High Performance Super Engine Oil?
Well, the high performance super engine oil has finally arrived Malaysia. High performance sport cars and bikes enthusiasts can now get the maximum performance out of their vehicles with Verity Engine Oil. It's a unique engine oil specially designed for high performance engines. For those who are driving a sports car, you might really consider getting Verity.
As for now, wanting to share with you something on a trip which I was invited to attend to last Saturday. It's the Verity Family Track Day at Sepang International Circuit. The attendance was really good as there were hundreds of cars and bikes are gonna race on the track using Verity Engine Oil. :)
We shall see how the cars and bikes can withstand the Verity Engine Oil.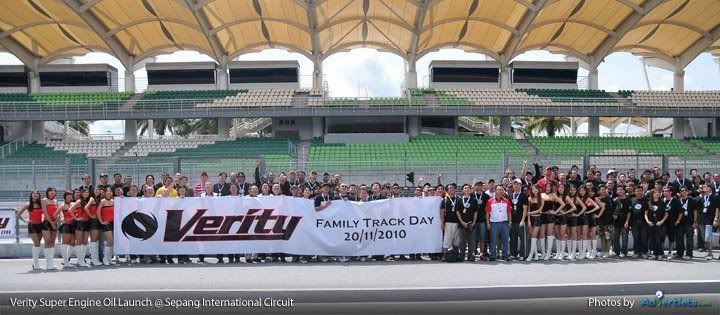 What's about Verity? You might wanna know more about it.
Verity Engine Oild is a special blend of engine oil which contains a condensing organic acid derivative called ester and alcohol. Esther is a proven component of synthetic lubricants which can withstand very high temperatures, critical in powering engines made for racing!
The Verity series of engine oils also enjoy a distinct advantage over rival products due to its high oxidation stability at high temperatures ensuring better protection of the engine, less likelihood of power drop and longer oil life.
Mutsukura and Lee launching the Verity High Performance Super Engine Oil in Sepang International Circuit.
High performance car and bike enthusiasts would now be able to purchase direct, one of the top engine oils in the market at all leading workshops in Malaysia.
Mutsukura said that Verity products supported several major races in Japan in the last several years with commendable results, adding there are several research and development units not just in Japan but also in Russia and Taiwan.
Here's the Verity High Performance Super Engine Oil looks like on packaging.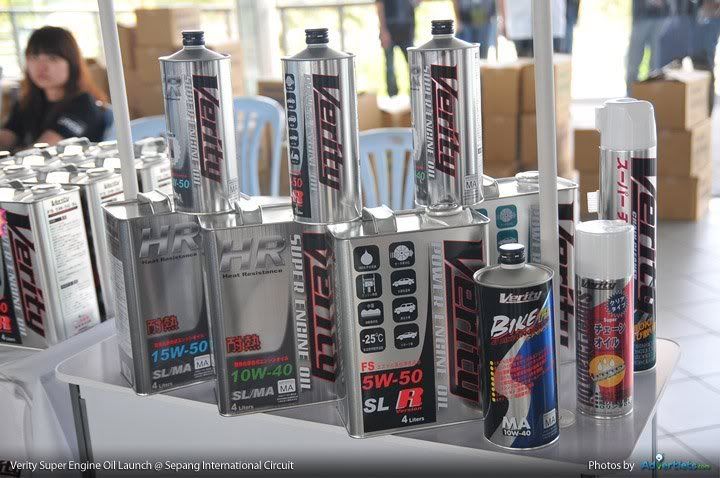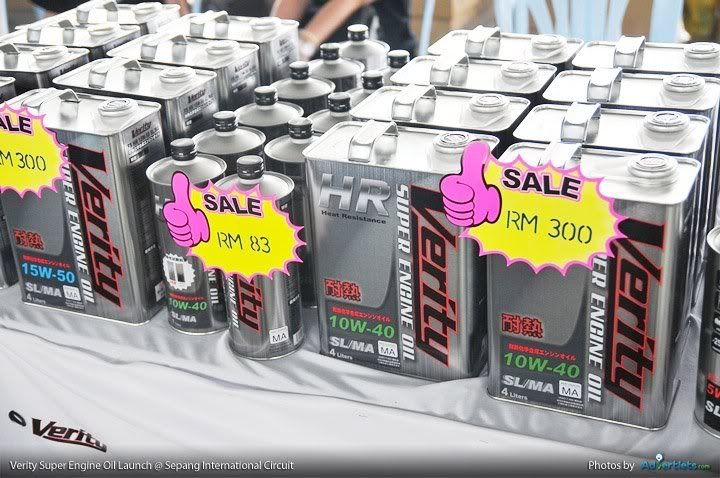 As many as 250 high performance racing cars and bikes fanatics flocked the Sepang International Circuit for the Verity engine oil unveiling, enjoying a rip roaring day at the tracks with racing grid girls galore plus carnival activities for the whole family.
8 High performance CLUBS and its members also took part in the parade of 250 high-end sports cars on the F1 Sepang tracks. Making it an unforgettable day for me at the tracks. WHY? Because I was given the oppurtunity to test drive super high end cars like Ferrari, Nissan GTR, MINI CooperS, Integra DC5 using the Verity Engine Oil. Woots.
Here are some pictures for you guys to enjoy!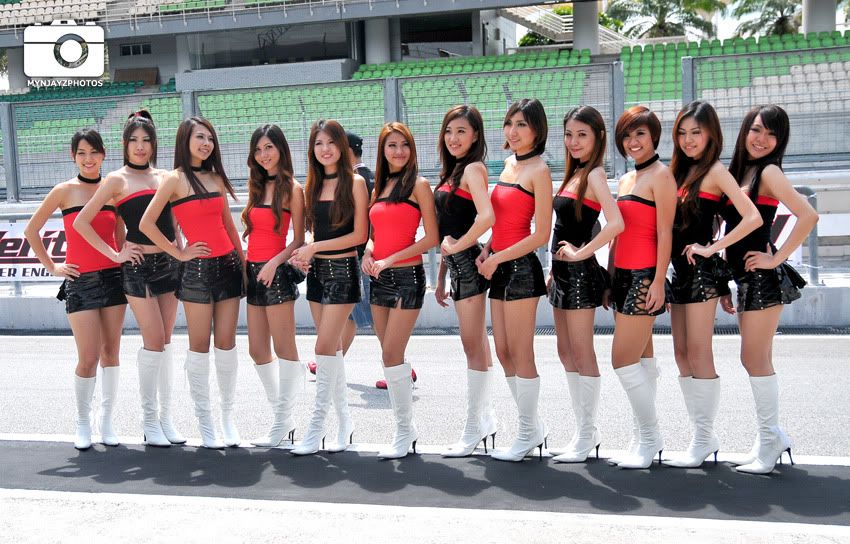 Racing grid girls galore. A lot of Familiar faces.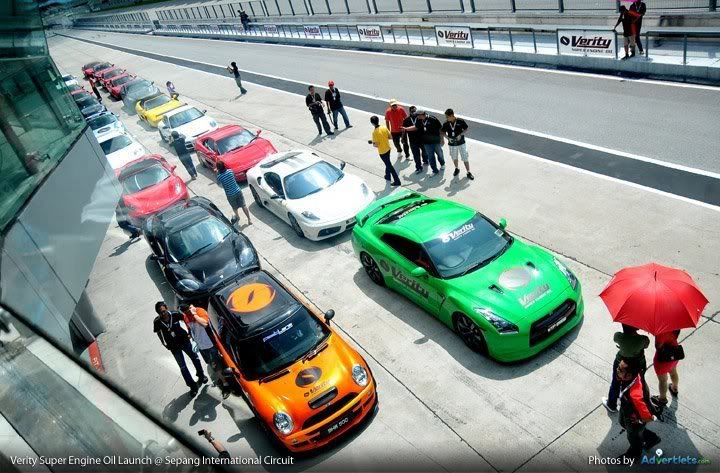 There were Ferraris, Nissans, Hondas, Minicoopers, Subarus, Lotuses, Mitsubishis, Mazda and many more.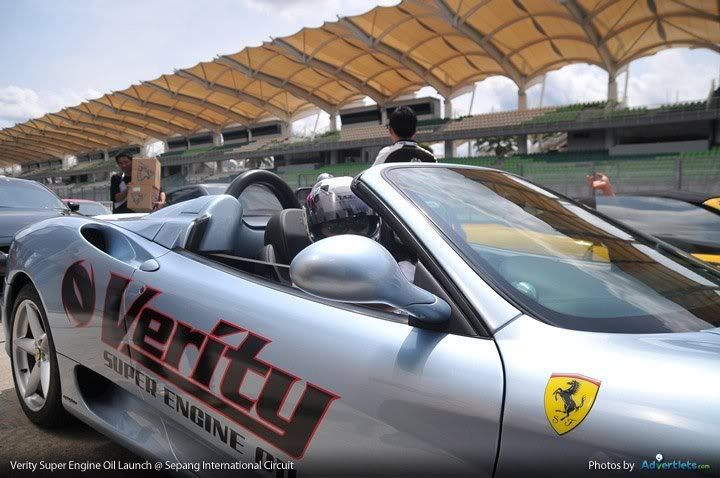 Ferrari with the VERITY logo it.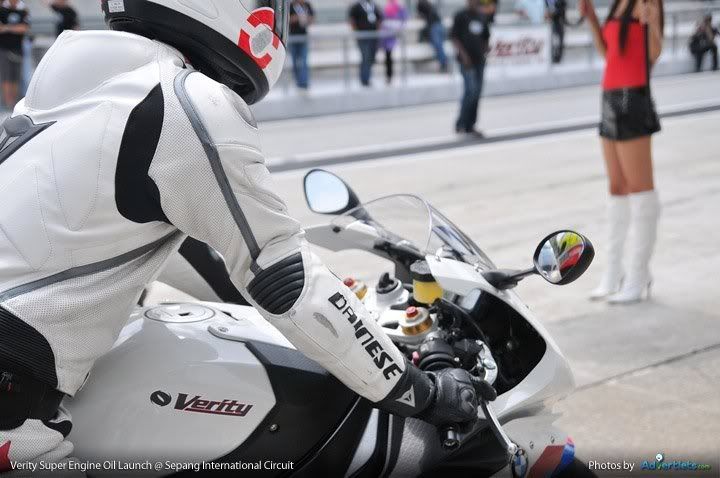 Super bikes with Verity Engine Oil logo.
Fast cars are ready for a race in the Track.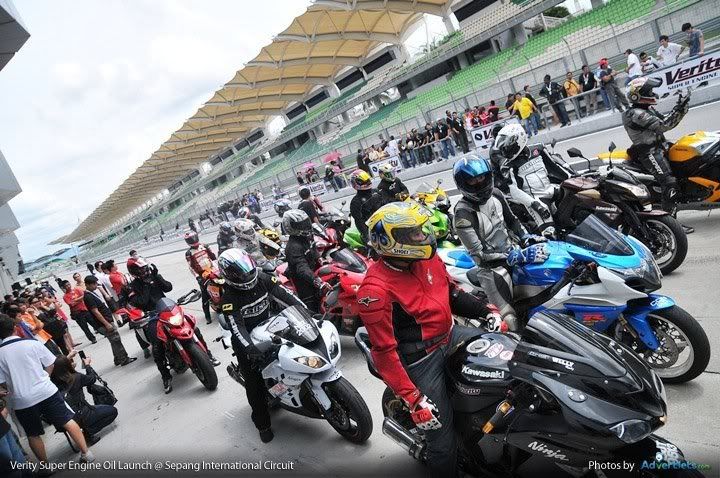 Verity Super Engine Oil are recommended to all fast cars users for racing purposes and so on. This paricular Oil could really help for your car health! It's a good supplement for your car.
So a question now for all Fast Cars owners, are you using Verity High Performance Super Engine Oil? If not, you might wanna consider using it. Claim to all the drivers there said that it's very good! Seriously, no joke.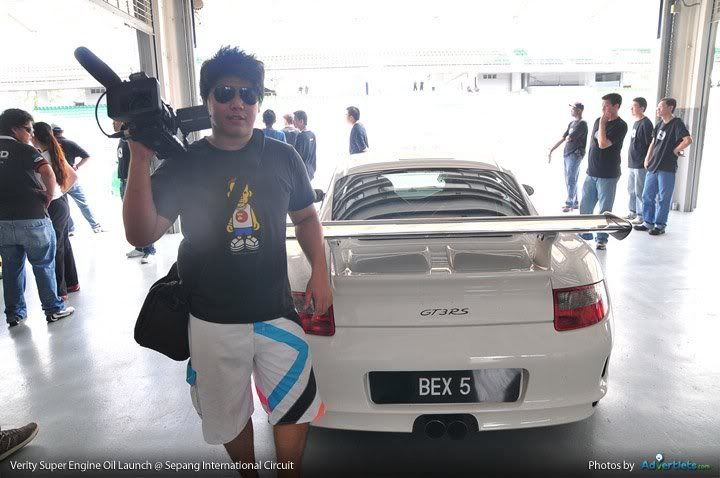 This is me with the Panasonic Video Cam. Yes I did took a whole lot footage of videos on that day itself. The video will be up real soon alright! Pls do stay tune to
MYNJAYZ.COM
and last but not least!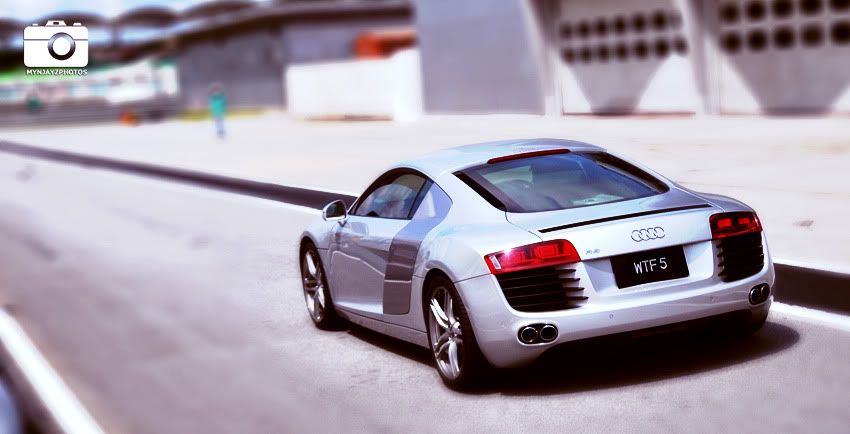 YES! an R8. I would love to have a ride on it soon. Only manage to get in the Porsh, Nissan GTR and the Mini CooperS.
That's all for now Peeps! Get your Verity High Performance Super Engine Oil TODAY!
...