Current Mode : Moodless ; Sick !
College assignments due date is approaching. And It is just half done ! Someone HELP me! Gahh..

Manchester United is climbing up to the top with two goals scored by C. Ronaldo against West Ham United but Liverpool is still in their unbeaten run ! Great news to the reds.
It's been a week I've been suffering from flu and coughing. That's a bad sign. That's why my blog is inactive. I don't know what happen to me! My body is week and I can't sleep well. as in EVERYDAY ! Well, I had my medicine with me and is finishing. Medicine is somewhat useless to me. Sigh. Someone please pray to God for me that I could heal faster.
Well moving on to....
Shireen's 23th Birthday.
We went to celebrate Shireen's Birthday at Korean Stone BBQ, Ampang Waterfront on Monday with a whole bunch of church friends. Some ffk-ed. As usual. Well we didn't manage to gave her a surprise because something unexpected happened.
*I walked half way, den someone called, walk and talk till I reached the table and put the cake on top of the table and boom she saw it. and im still talking on the phone like no ones business*
So yeah, plan failed. Blame me for that.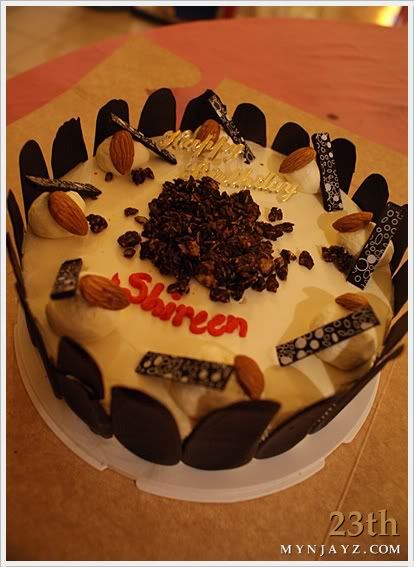 Bday cake ! NICE ?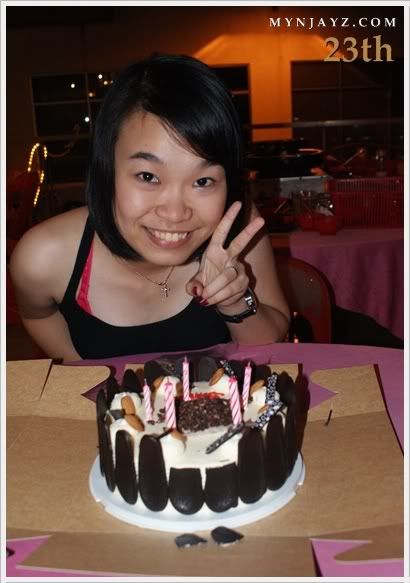 Now, posing with the cake ! =)
Eat all you can here in Korean stone BBQ @ Ampang Waterfront. Us with the only girl (bday girl)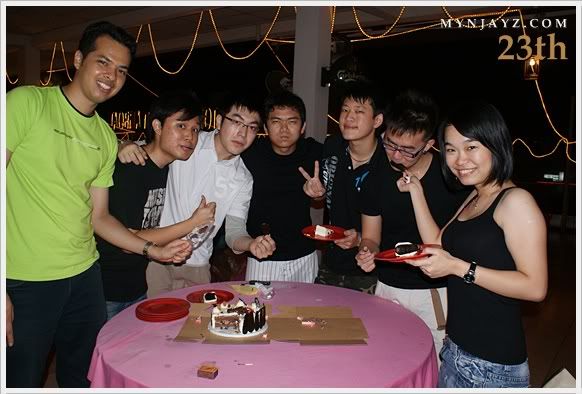 Group photo. from left. Dineas, Edwin, Milton, Chris, Julius, Wayne, Shireen and ME (photographer) .
Once again, Happy 23th bday, Shireen !
And I also wanna wish Josephine Chong a sweet 17th bday. Not forgetting Anothony Wong's 18th legal bday that falls on the same day too ! LOL sorry No pictures available. Hope ya'll did enjoy.
Moving on toooo......
31th of October. Happy Halloween Day PEOPLES !
Halloween Party events that I gotta attend later !
KDU Halloween Charity Fair.
CHECK IT OUT !
and this
HELP Party at the Pumpkin Patch
CHECK IT OUT !
Which to go? I can't decide. Perhaps both ?
Well, The thing is I had the Halloween costumes, but I don't feel like wearing because Im the photographer ! lolol. =/ Plus I need an external flash for my alpha. Desperately need it.