Alamanda post part 3 is up. More photos from the fun outing with the bloggers @ Alamanda. Anyway, this is not the finale yet. PART 4 is and it will be up next year.
A brief introduction just to continue form the previous post about the bloggers trip to Alamanda, Putrajaya. Thanks once again
Advertlets
for having such an outing. We shall do this more often yeah! Photos shall speak for now.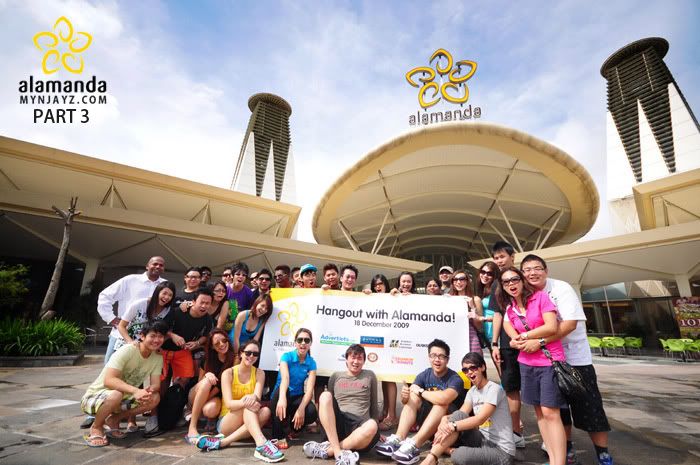 I shall do a massive TAG for this post for those bloggers who went to ALAMANDA TRIP.
Amanda Choe
http://www.theoppositeofchocolate.blogspot.com/
Belinda Chee
http://belindachee.com
Jason Goh
http://smashpop.net
Jason Ong
http://mynjayz.com/
Bryan
Lim
http://bryanlyt.com/
Rames
http://rames.blogspot.com/
Josh
Lim
http://josh.my
Rebecca
http://thenomadgourmand.blogspot.com/
Simon So
http://simonso.org
Eu Veng
http://euveng.com/
David Jr
http://blog.malaysia-asia.my
Jonykt
http://www.jonykt.com/
Wilson
http://placesandfoods.com
Rachel
http://wilson-ng.blogspot.com/
Hanie Hidayah
http://hanzbr.blogspot.com/
Jeremy Choy
http://bboyriceakajeremy.blogspot.com
Chris Tock
http://spinzer.us
Leonard Chua
http://wire-up.blogspot.com/
Adeline Chin
http://purple-castle.blogspot.com/
Sue Lynn
http://bangsar-babe.blogspot.com
Howard U
http://www.howard-u.com
Michelle Siew
http://absoluteoneofakind.blogspot.com/
WOAHH damn banyak LINKS. go go visit their blogs !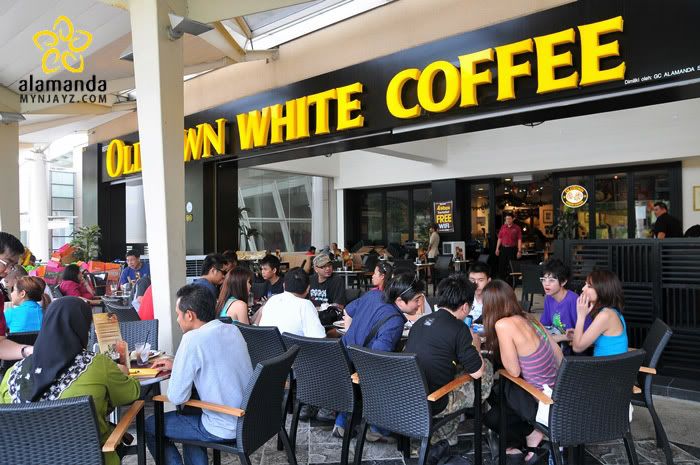 We had Old town for breakfast !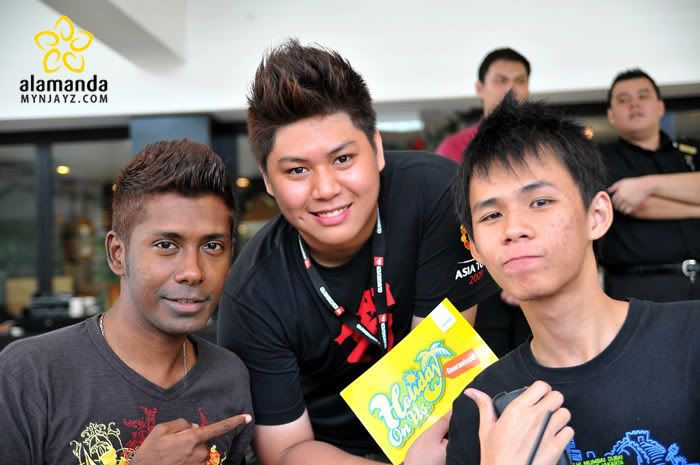 1 Malaysia. Rames, myself and Bryanlyt. LOLOLOL.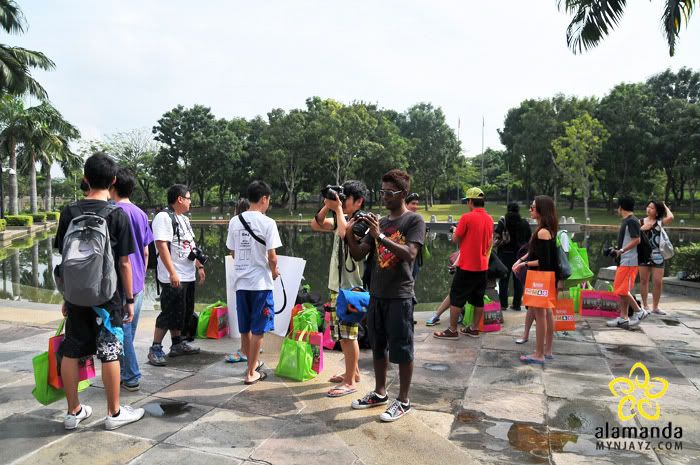 Bloggers, they love to Snap snap snap !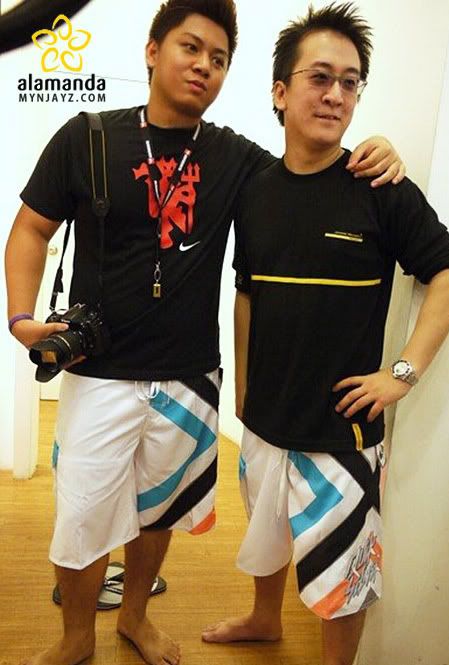 Gaying moments with joshlim in da fitting room. OMG sounds so wrong. 70% off for this surfing pants. Worth buying. We are happy.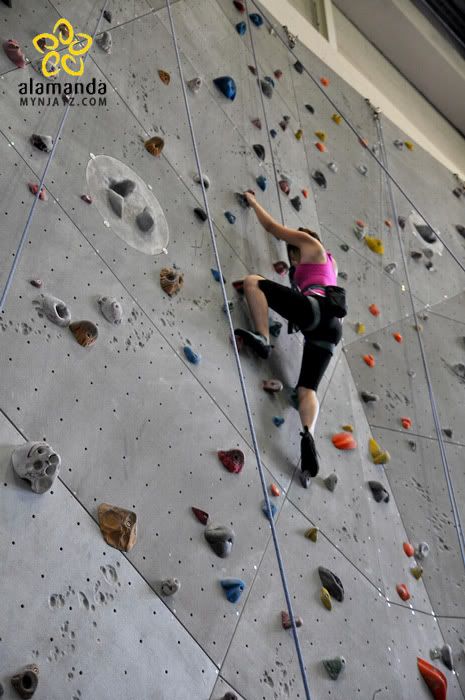 AmandaChoe is in action for rockclimbing.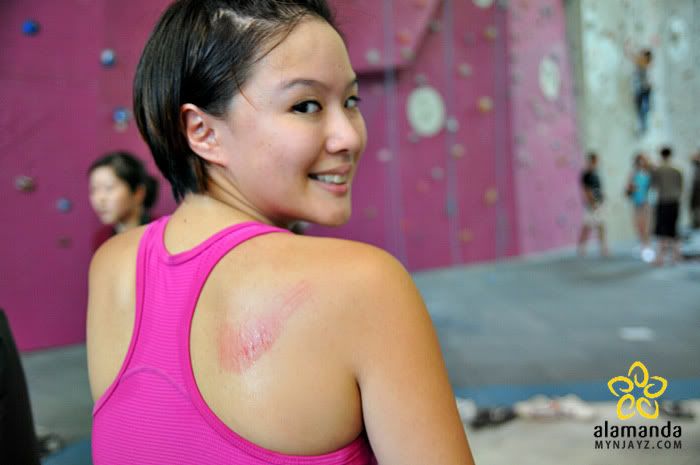 And got a swoosh that looks like nike logo at the back of her shoulder after rock climbing.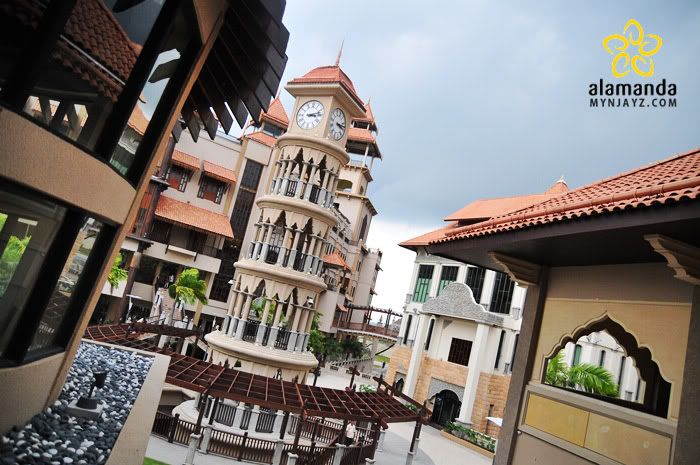 Pullman 5 star hotel @ Putrajaya.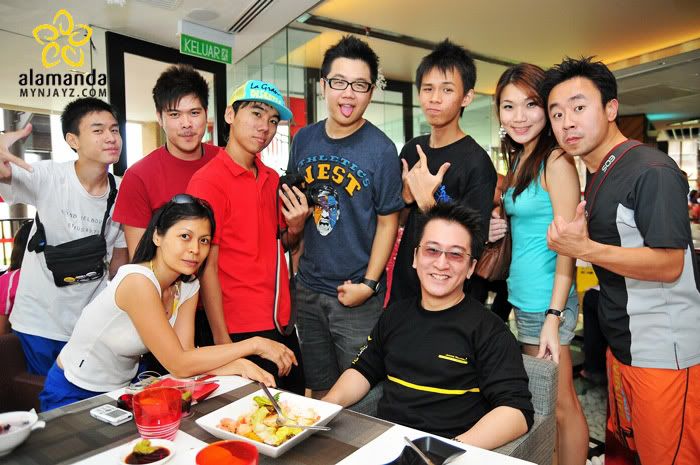 Group shot taken in Pullman hotel while we're having our buffet lunch.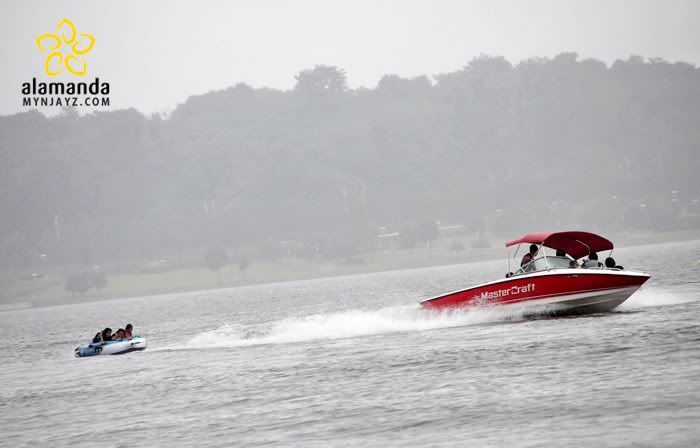 Went for Wakeboarding session but the weather wasn't that good. SAD. We're going there again next year for it! Was it EVO, Selena and Sue Lyn hanging behind there?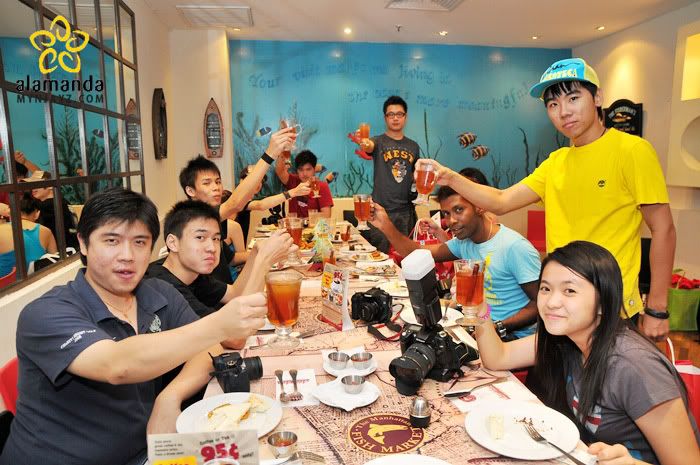 After Wakeboarding, we went dinner @ manhattan fish market. Movie Avatar after dinner. It wasn't 3D. and now, i feel like watching it 3D.
That's all for now and 1 more day, new year 2010 awaits! What shall I do, where shall I go celebrate? Hurmmm.

You may also like these post
Hangout With Alamanda # Part 1
Hangout With Alamanda # Part 2
Photo of the day. Who's better in doing pouting lips? LOL


...