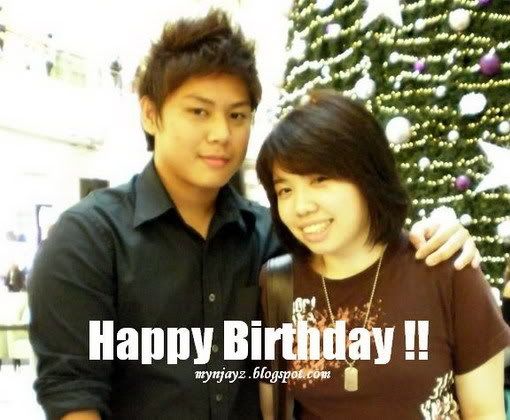 Don't miss understood ! She's my 14 years buddy. Some people may miss understood tho. eg lisha. aherm.

Here you go.

Happy 18th Birthday, Suetmei !



Hope you like the "present" that Haithal and I got for you. Everyone *jaw drop* and also the b'day card!! my longest production in my entire life. Well, although yesterday's plan failed, blame Elaine Chong who bocorkan the plan. lol. but anyway it doesn't really matter as long as we throw you a good one, right? lol. Thanks to everyone who attended. Especially En.Yusfaizal who came all the way from work at Sungai Buluh. The b'day planner Viv and I. The unexpected ones Paul and Joshua. Sadly Misoka wasn't there.

Well, the Climax part is, birthday girl got smack cake on the face & head ! Everyone *Jaw drop* as well. haha. Too bad we didn't take a video of it. But we have photos ! haha. Stay tune for all the photos people ~


P/S : Suetmei, Doesn't mean you turn 18 already den you can start talking about going to Barcelona, clubbing etc. LOL. cause Viv and Misoka haven reach 18 yet.