Warning
: Non HALAL post !
Last Tuesday we organize a bloggers outing since we all on Raya holidays the Cina's nothing to do at home stoning. Instead of stoning at home, we went to ss15 to try out the famous Pork Mee & Snowflakes there. Bloggers includes SmashpOp, SimonSo, EwinEe, Suetmei, Kimwei, AdeleChow, Candy were there with me.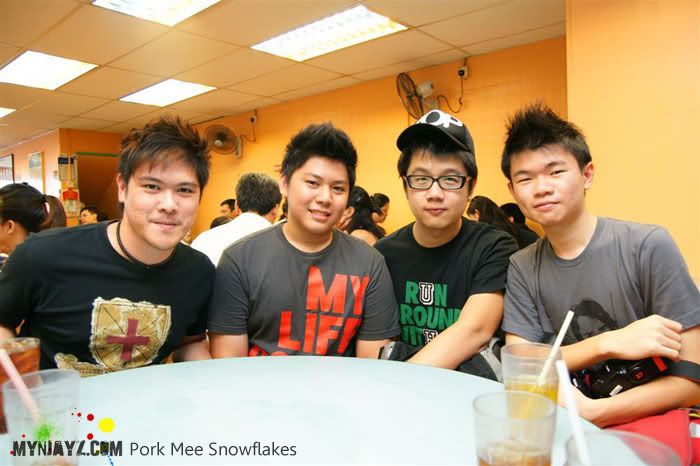 The Blogger Boys. Simon, Jason O, Jason G and Ewin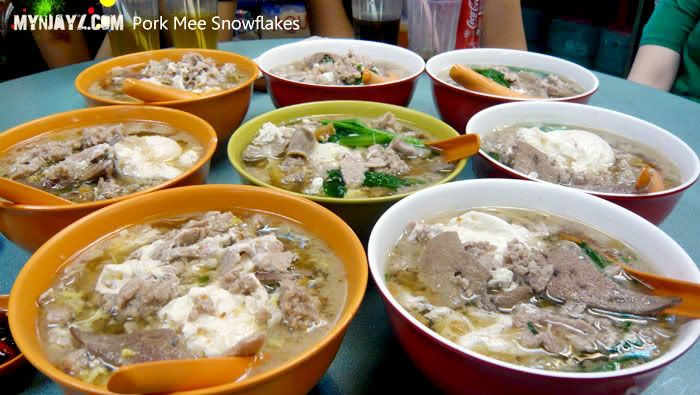 Our PORK bowls !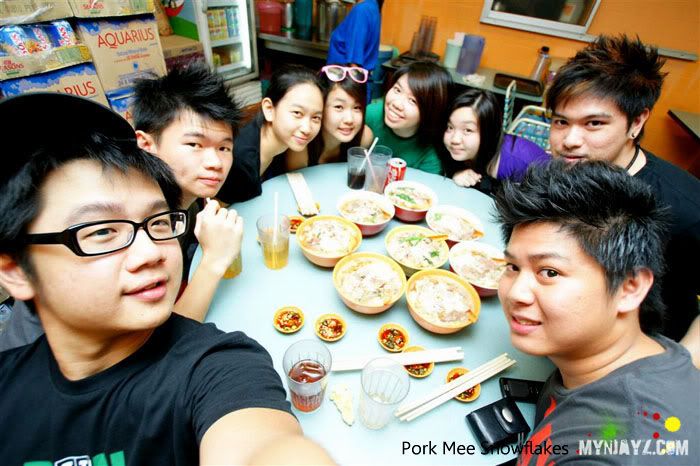 We can't miss out camwhoring session with our bowls !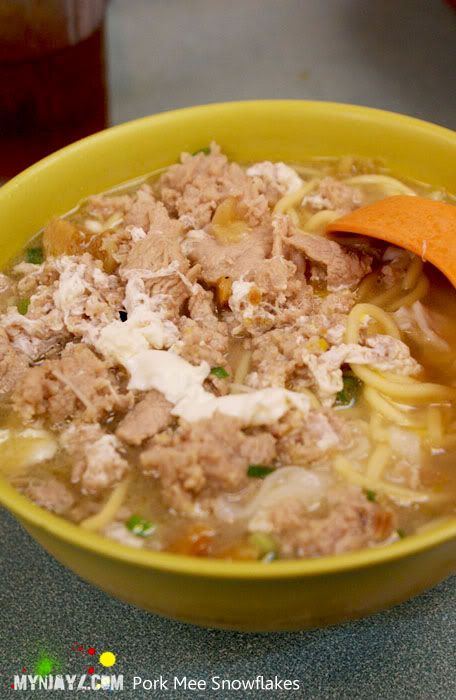 Slurpppp you drooling already ?
The pork mee is superb ! the soup is rather sweeter den salty. 1 huge bowl for me is not enough seriously. The location is opposite fong fong restaurant in SS15. Near Taylor's business department. haven tried ? is a MUST to try.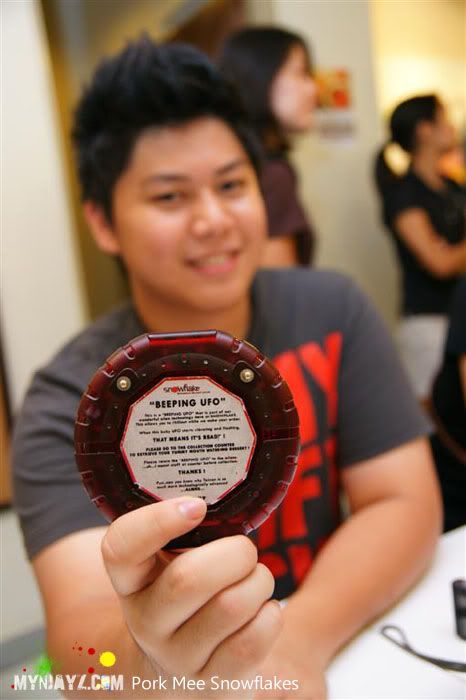 Beeping UFO will light up and vibrate when our order comes.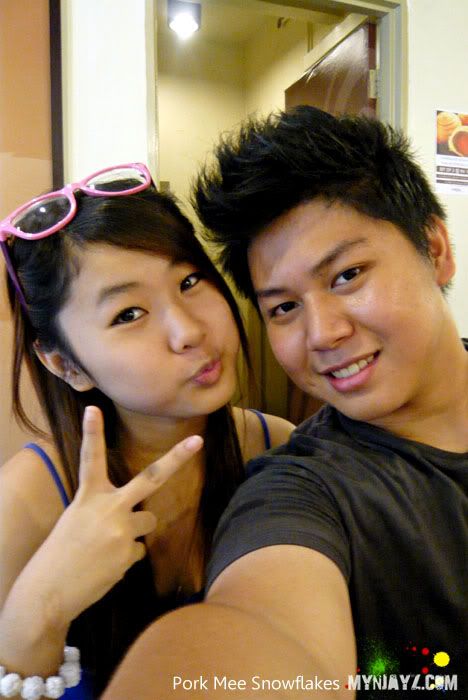 Me and the model
Adelechow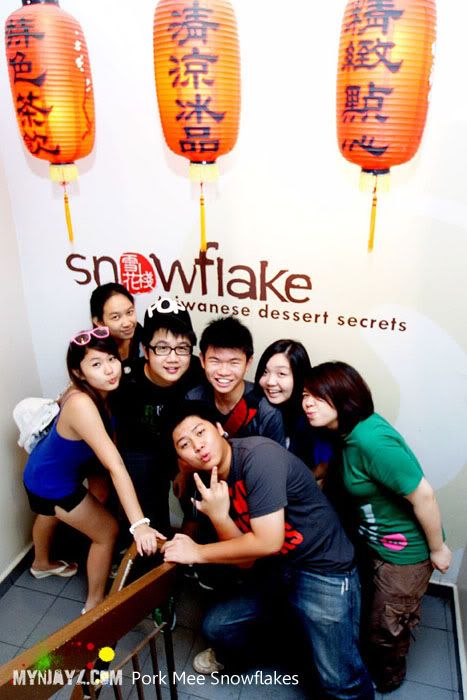 A group photo on the stairs @ SS15 Snowflakes
For Snowflakes, it a famous desert place originality came from Taiwan. Erm the bestseller is the famous one there with taro balls which most find it annoying and not nice to chew. But I rather find it nice. Plenty variates of desserts to choose from. Check out snowflakes today opposite Asia Cafe SS15.
Photos credits to
SmashpOp
and
EwinEe
. and that's all for Pork Mee Snowflakes post !
Add me in
http://twitter.com/mynjayz
to get updates of what am i doing !
...