To be continued from the previous post of
CHEERIODAY @ Blue Grass
. Here's the finale post for CHEERIODAY at Heritage Mansion. Enjoy the photos from the b'day celebration.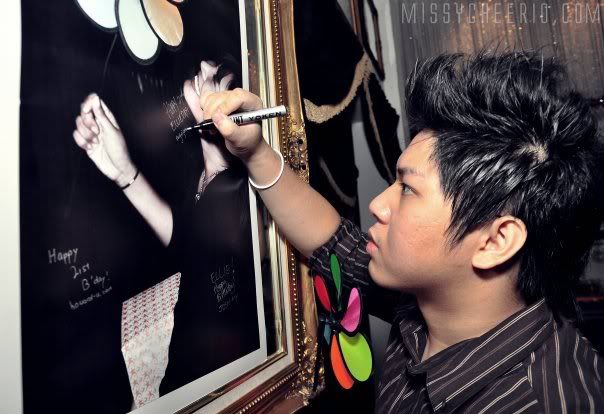 We went in Heritage Mansion saw a huge photo of hers on the wall and we sign on it.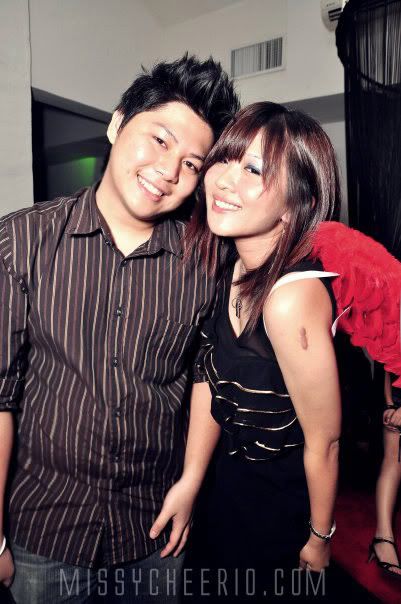 When internet blogging makes us good friends in real life. Ellie and myself.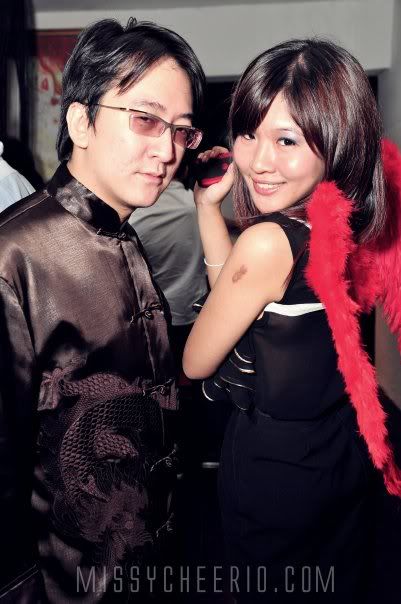 Joshlim and Ellie.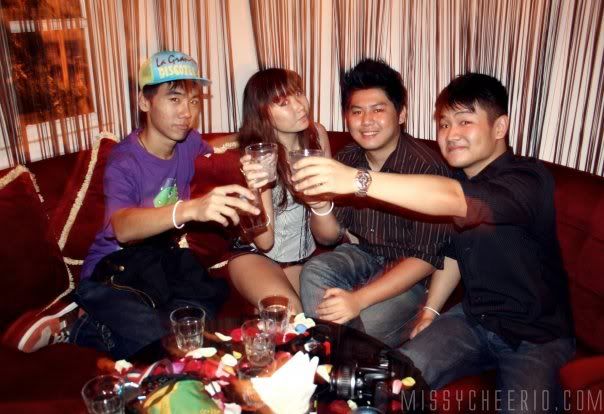 The bloggers gang. Jeremy, Michelle, myself and Howard.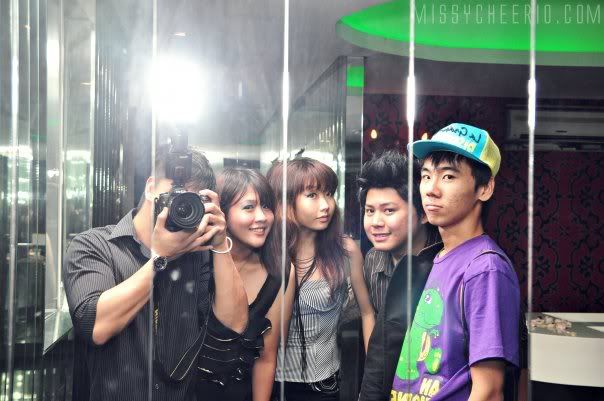 Mirror mirrors everywhere in Heritage Mansion. We camwhored !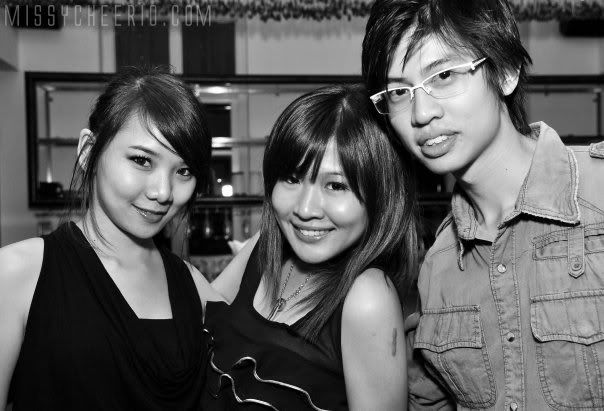 There gies Adeline and bro Leonard with the b'day girl.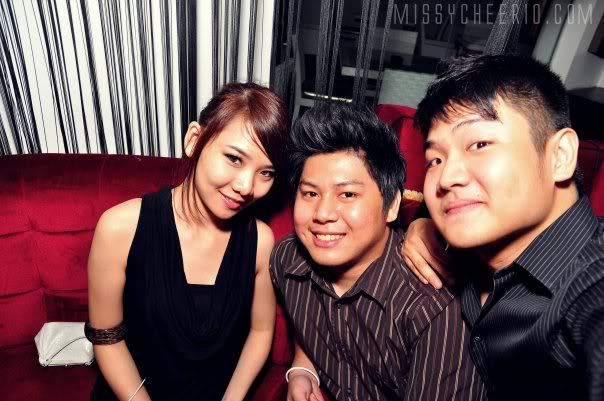 Howard, Adeline and myself.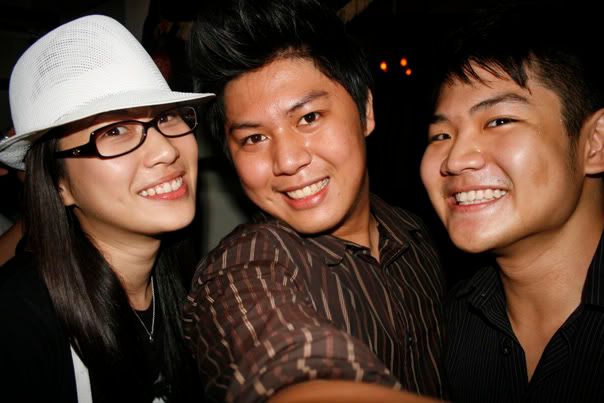 With the very gaya Jaymeeeeee Leee.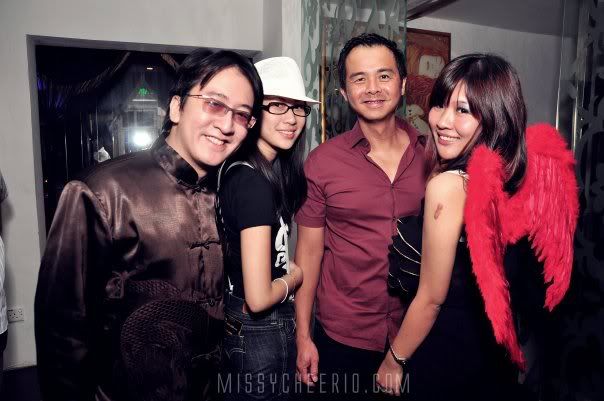 With the owner of Heritage Mansion.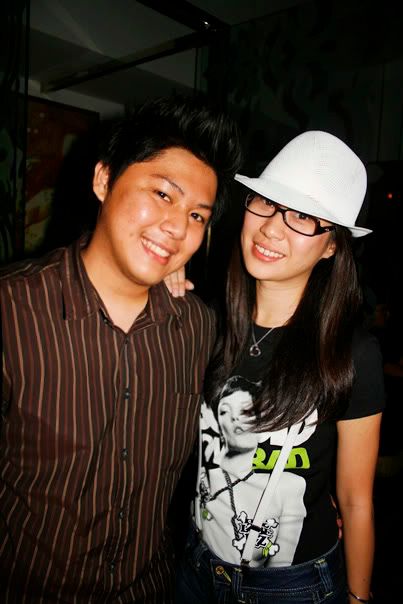 Double Jay's. =)
It reached 12am and it's Jeremy's the bboyrice actual birthday. We were there to celebrate it with him. He's 20th birthday. Not a teen anymore. Let's down him some clean shots !
This 5 second clean shot that made him got wasted straight away. Thanks to Michelle yeah.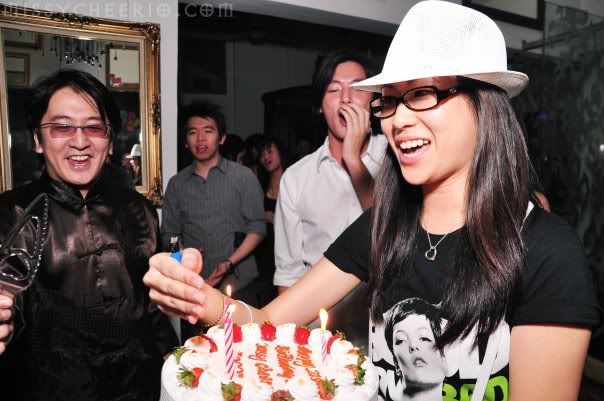 Tadda not long later, the b'day cake came out. Jayme and josh was so exited.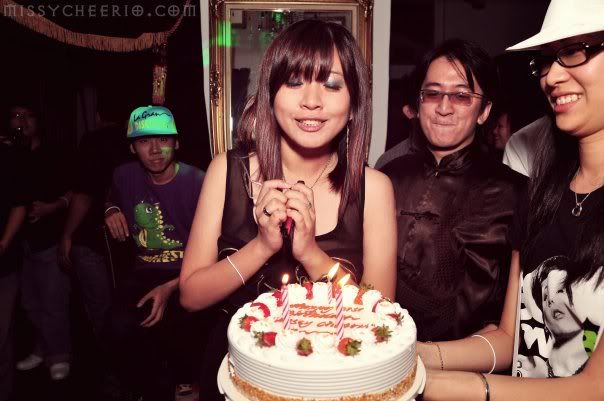 Then, Ellie made her wish and there you go. Happy 21st Birthday, Ellie.
This should be your best birthday celebration ever. 21st is always the most memorable one. Good luck in ur 21st and all the best, mate ! Enjoy.
The End. Hurm what shall I post tomorrow ? Check back yeah.
Do you tweet ? If yes, do follow me on Twitter.
http://twitter.com/mynjayz
...