Friendscino = Friends Culture Is Not An Option. Friendscino Cafe + Bar + Restaurant was formerly known as "Friendster Cafe" located at Damansara Perdana has now re-brand and redesign into a lifestyle destination icon with urban interiors design, offering lovers of fine, innovative Food & Beverage will rubs their hands in glee.
Thanks to Friendscino, we the Advertlets bloggers have the privilege to do a food review with them. Get prepared to drool over your monitor screen! This a full FOOD POST!
* Huge bulk of photos in this post. Will load a lil bit slow. be patient yeah :)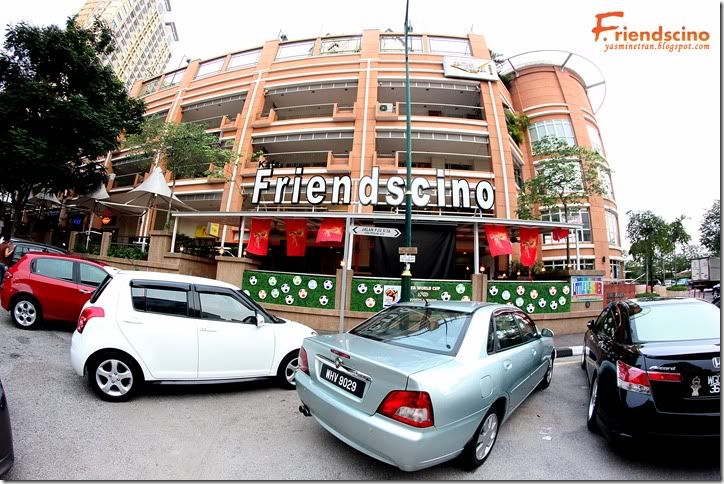 Welcome to Friendscino Cafe and Restaurant.
Went with these bunch of happening bloggers. They're not exclusive bloggers, They're not high traffic famous bloggers. Is because I LOVE them.
Lets have a look what we have in the menu! BEST part is, we are allowed to order what we want on the menu. We're in HEAVEN! The bloggers all Ordered as much as they like. But of cause, they did a great job on reviewing the food as well.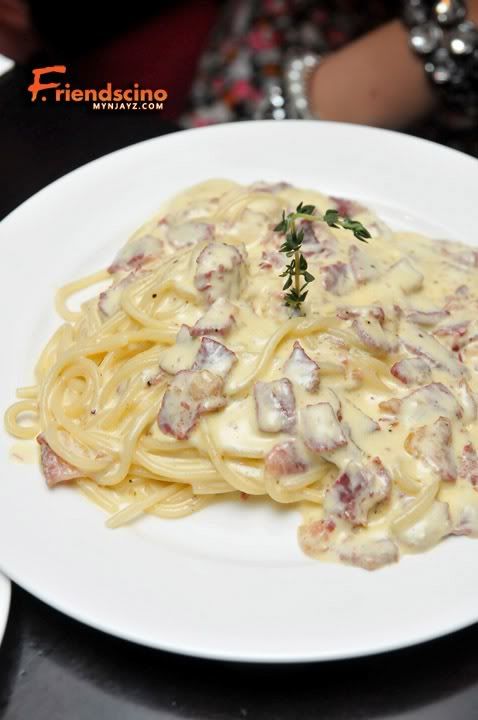 Spaghetti Cream Carbonara.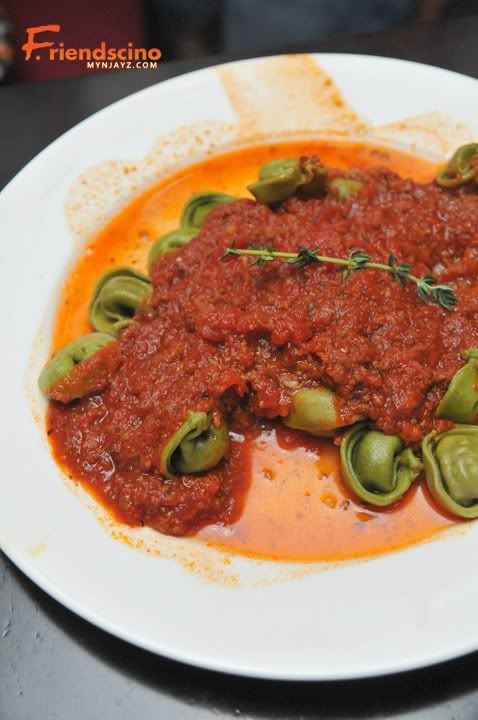 Farfalle Napolitana Pasta.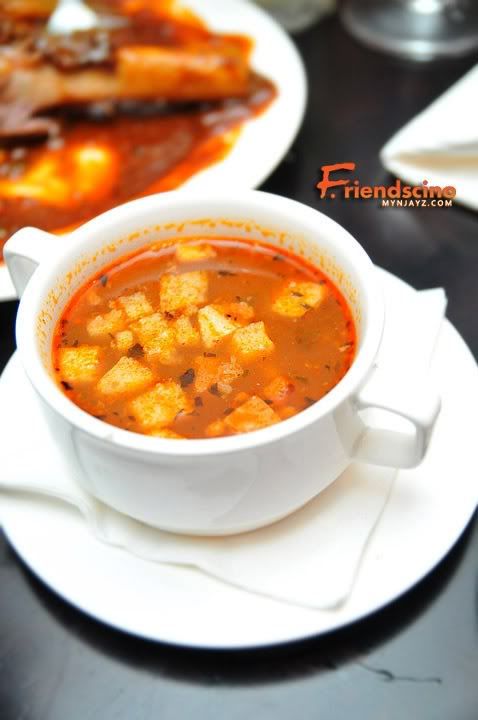 Soup Of The Day.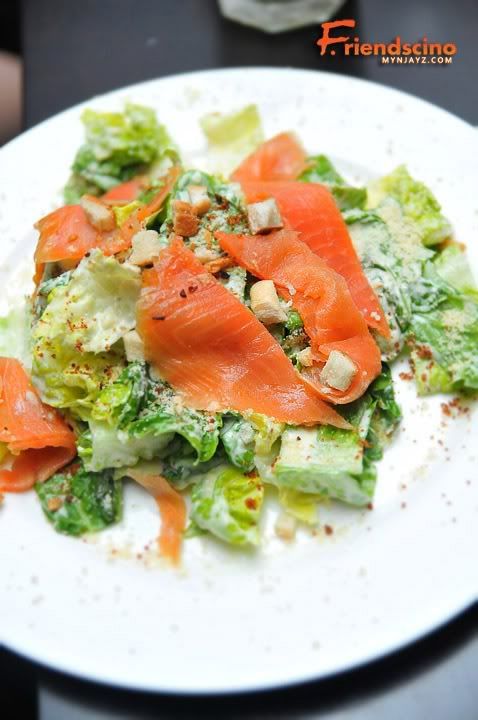 Caesar Salad.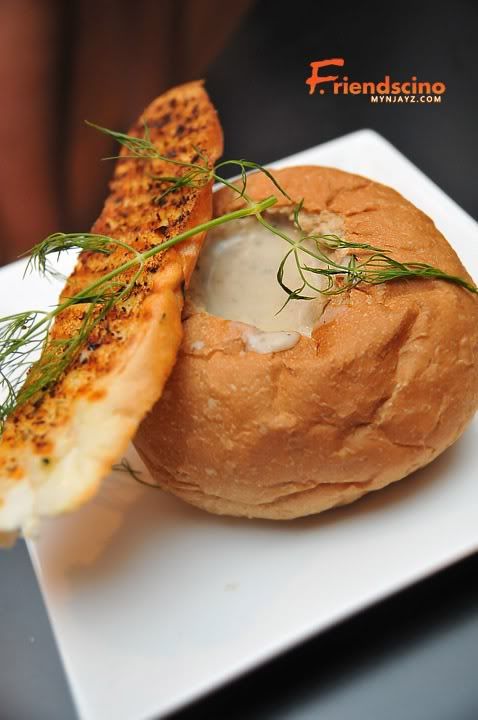 Wild Mushroom Soup.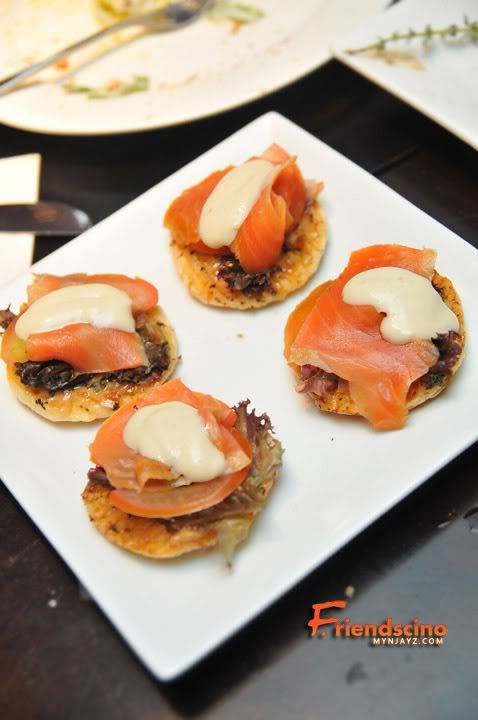 Bruschetta with smoked salmon and sliced tomato.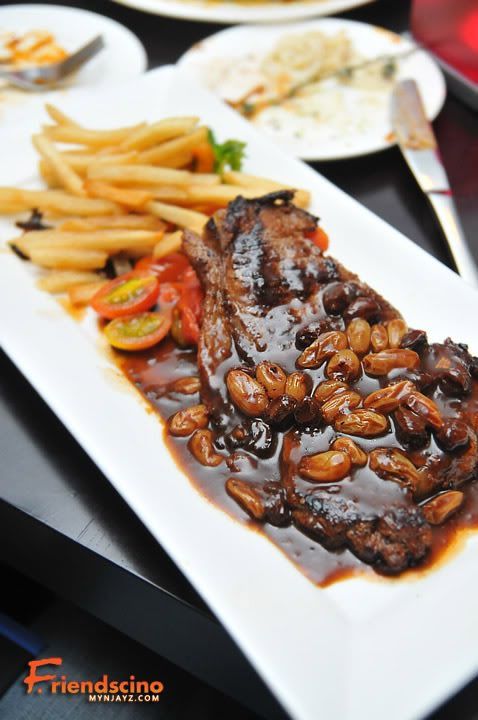 New Zealand Lamb Chop.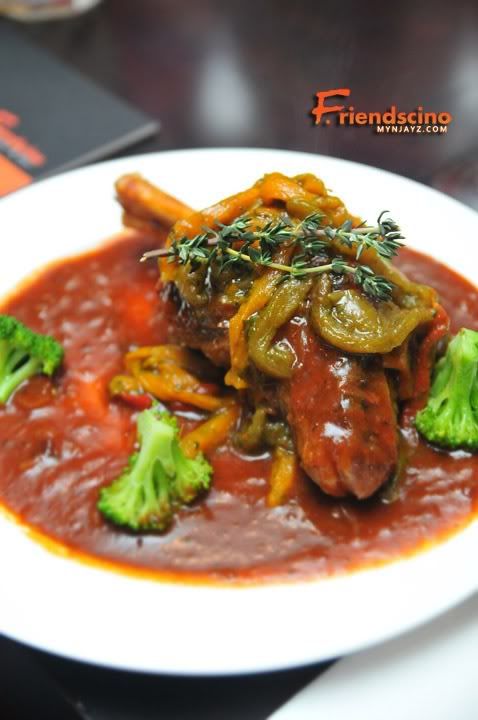 New Zealand Lamb Shank.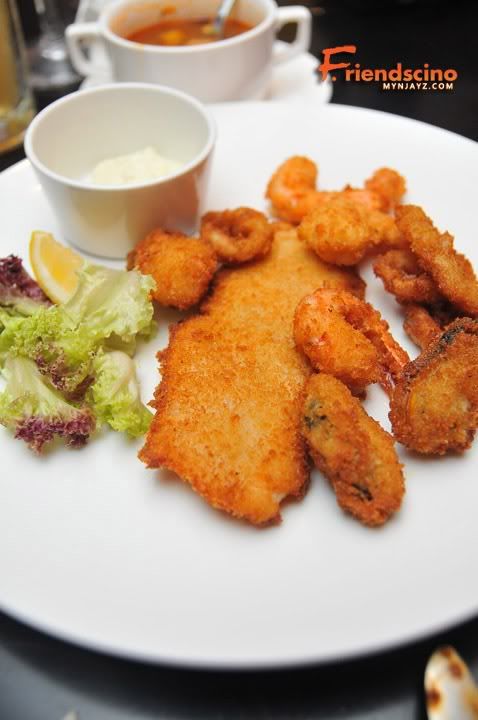 English Fish & Chips.
Norwegian Salmon.
Roasted Whole Chicken Leg.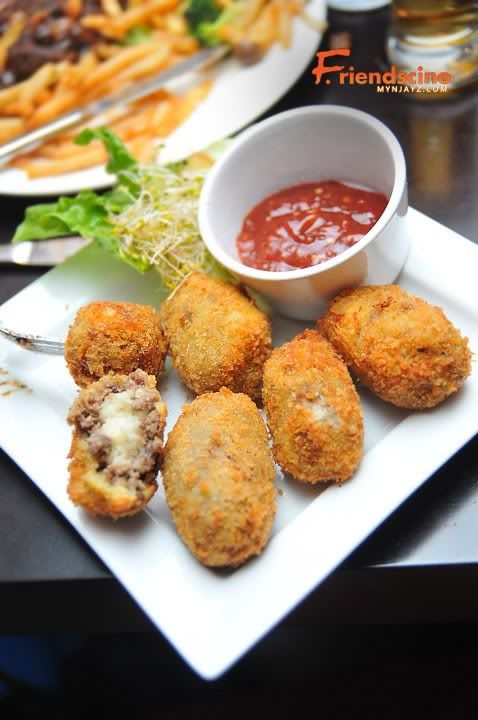 Cheese Lamb and Dates Croquettes.
Deep Fried Tortilla.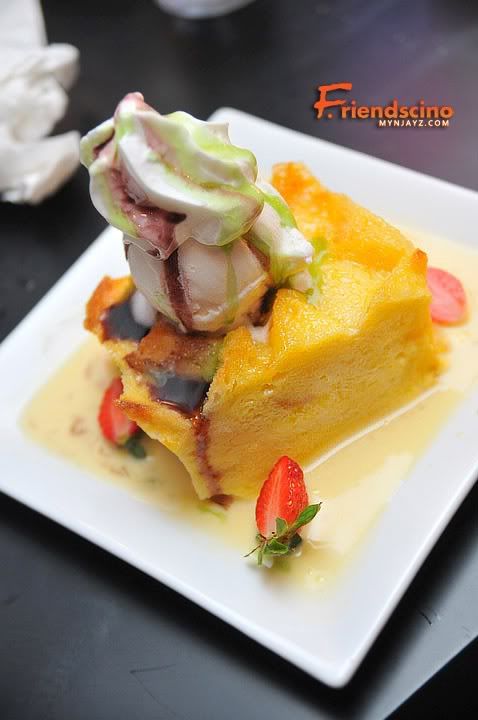 Bread and Butter Pudding.
Fan Mango Fruit.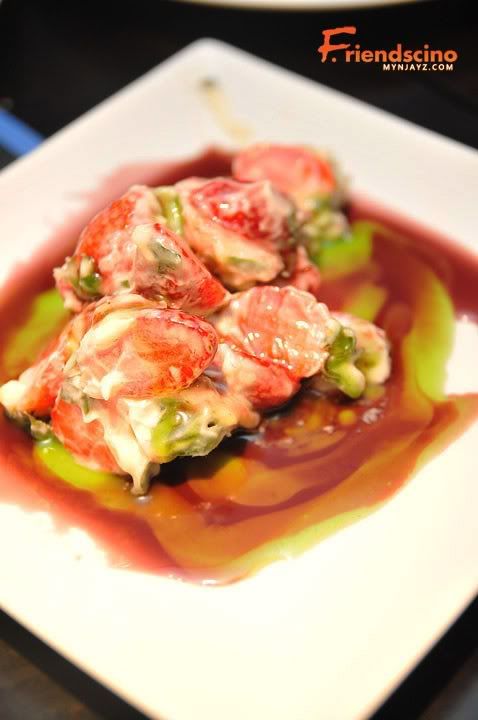 Strawberry Romanoff.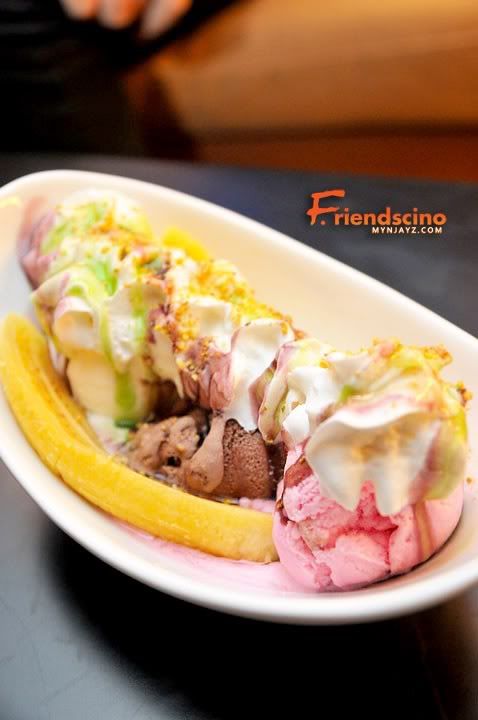 Banana Split.
I'm sorry no proper review on hows the foods there. Only photos are up. I was quite sick that night. So I didn't eat much. Will pay a visit soon to do a proper review on myself. Of cause I did tired a lil here and there. The food there was actually not bad. OVERALL for the food i rate 7/10. :)
Now here's the bloggers camho groupshot whatever shot. LOL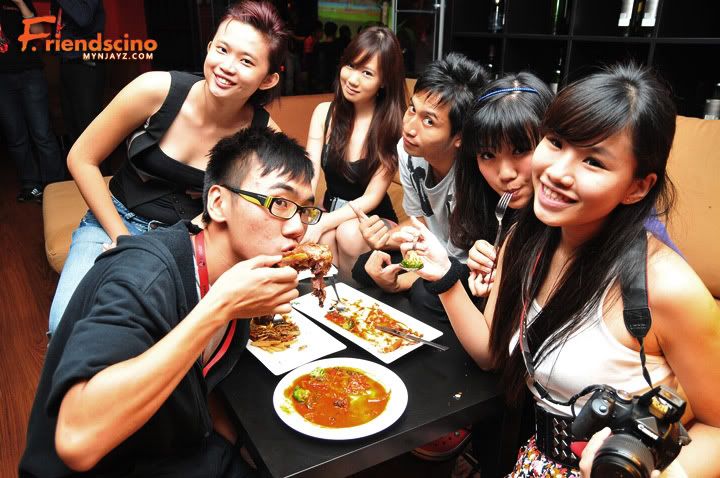 Table no.1
Table no.2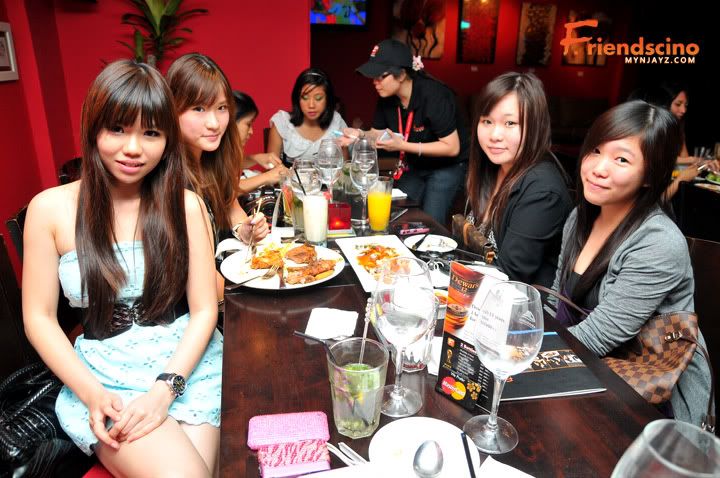 Table no.3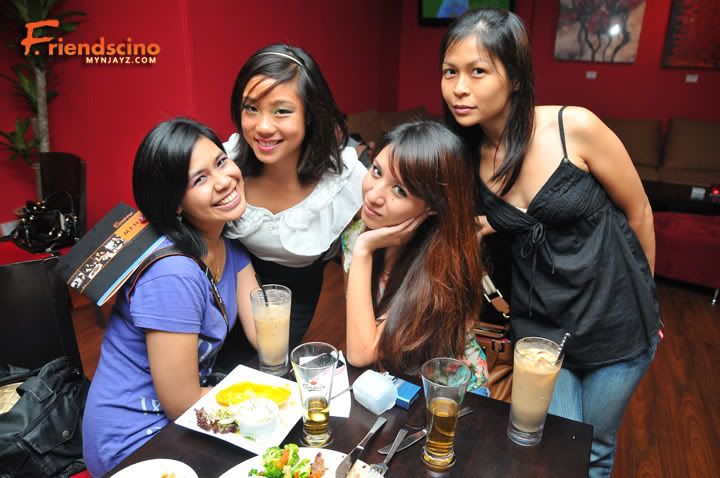 Table no.4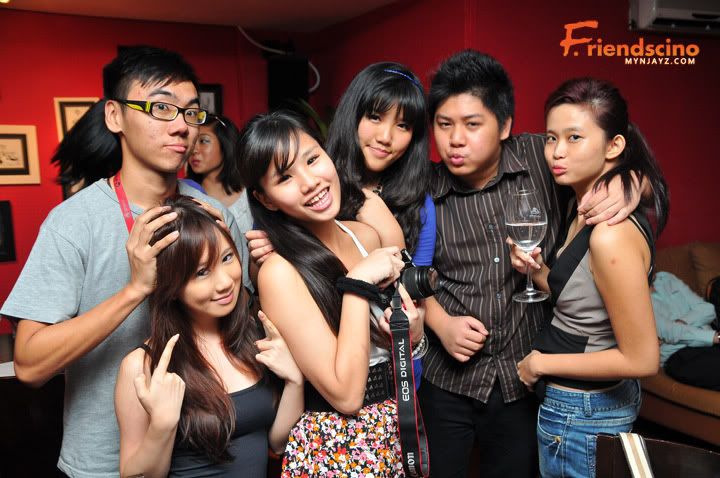 Group Shot no.1. Eh Jeremy what are you doing huh?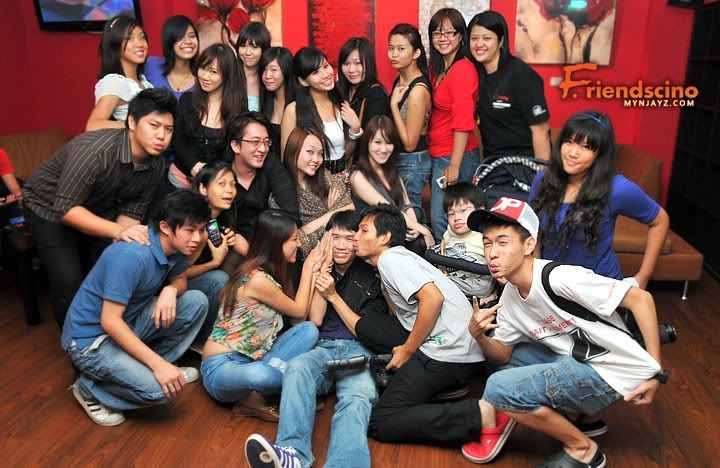 Group Shot no.2. Thanks Jeremy for this shot.
We really had fun that night with all the bloggers. Thanks to the new bloggers who'd joined us that night as well. Last but not least, thanks Friendscino Cafe for the opportunity for us to do a food review on your Cafe/Restaurant.
Do check them out if you haven't been there before.
Friendscino Restaurant & Bar
LG01 & 01A, Plaza Emerald North
Jalan PJU8/3A, Damansara Perdana,
47820 Petaling Jaya, SELANGOR
03-7710-0035
Open Weekdays 10am-1:30am; Weekends 10am-3am
Check out their
FRIENDSCINO FACEBOOK PAGE
Anyway, If you are a blogger and you are interested to join us (
Advertlets.com
) events/outings/parties/food reviews in the future, here's your chance to join us. Please send in ur profile of personal details, blog URL and email address to jason.ong@advertlets.com with the title 'Im interested to join Advertlets.com' :)
...