Life is tough, when at times we have to face our self. By the way this is one of my fineness production specially dedicated to Cheam Yong Jye. Korean Boy don't play play.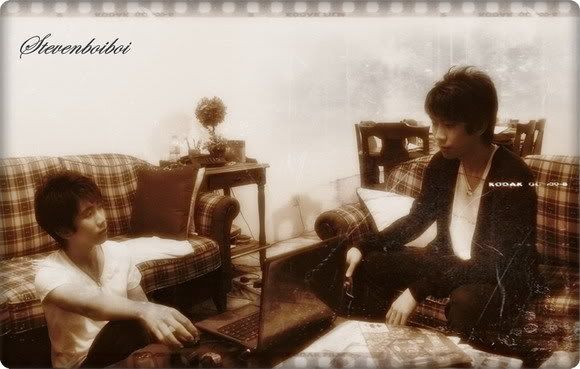 YES that is his nickname. stevenboiboi. damn gay rite? lol. But don't judge the book by it's cover. He plays pool well, got the looks, got the heart, got the brains, easy to socialize, kind person, straight, got the sense of humor, fasionably dressed and what more? All in all he's a very HAPPENING person.
Click here
to his meaningful blog. Wah im promoting him kao kao.
PS : YES ! I guess I decide to change my blog into a photography blog or
what-ever-you-wanna-call-it
. LOL. Can't commit myself much in updating already larrr.