Okay let me tell you something. Some of you out there knows that I drives a chipsket Proton Iswara. And err even though it's kinda old. I still love my car. I took care of it very well ! Evidence below.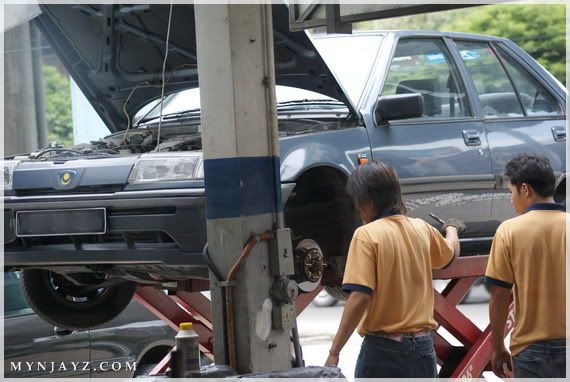 I always send it for service.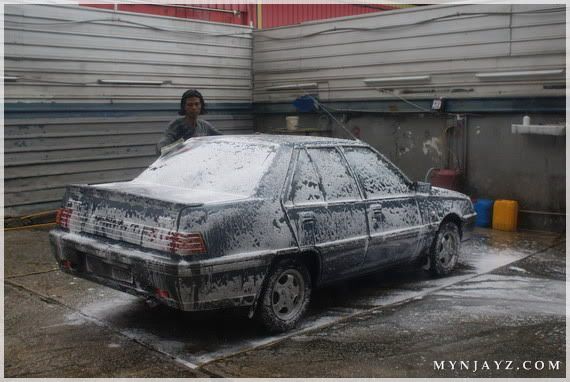 Often bring it to go mandi. Car Wash.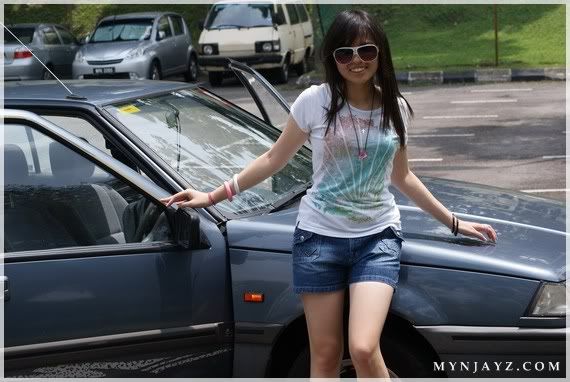 Even someone would just wants to pose with my car. Wow, it's Denise Lee !
Ya, you can see how much I Love my car. Some of you guys out there sat my car before you knew it. And the thing is. What if you are in this situation where you are about to involve in an accident and what goes through your mind is

" SHIT, HOW MUCH IM GONNA PAY FOR THE DAMAGE !? "
and How are you gonna deal with it. It could happen to anybody, anytime. YES it happened to me !
I present you. My Iswara.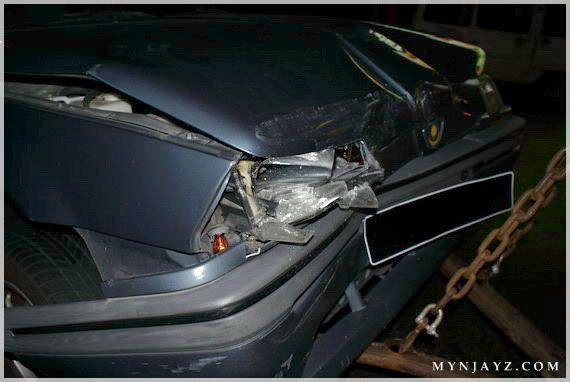 Such A Beautiful Disaster !
And who was the one kena bang? This Proton Savvy !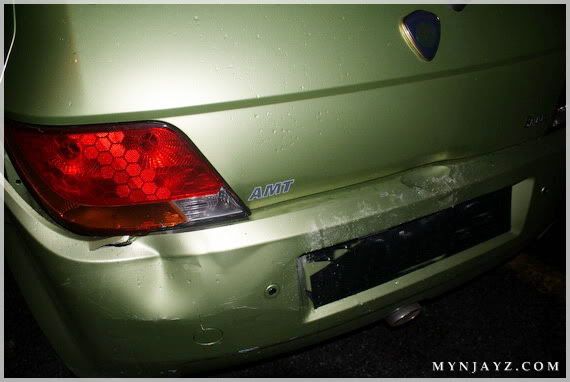 Barely got damaged !
This shows that Proton sucks ! I mean the quality. Is like Milo Tin. I am so gonna change my car to this SOON ! Well perhaps in the future not now lar. Dreaming about it for months.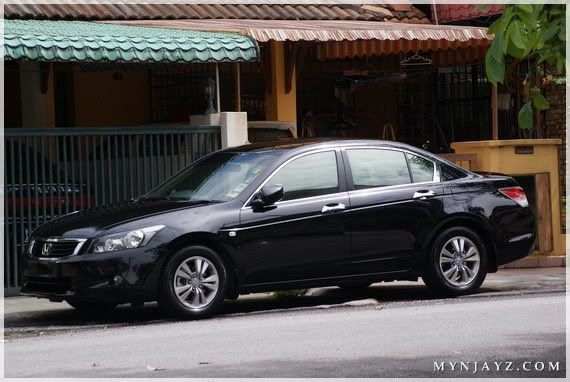 Honda Accord 2008. Beautiful ! OH well dream on, Jason !
Let us focus on what happen to my car.
SAD TO SAY, I DRINK AND I DRIVE !
this is wad happen in the end.
haha. No larh. Basictly its simple. Is not my fault but my brother's fault. Who?
CHRIS ONG
! lol.
HE WHACKED SOMEONE'S ASS & HIS CAR GOT WRECKED !
It was Wayne's 20th Bday and YEAH have to go to the police station and HELP my brother. SO I did went to the police station with Wayne and there you go, they even got the mood to pose !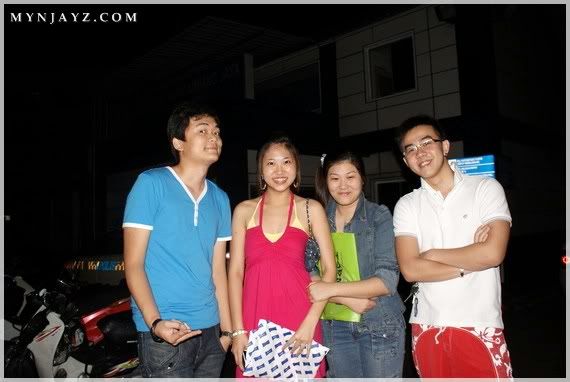 Chris, Jinnie, Huan and Wayne. ( Me, photographer ) All looking steady.
How does it happen? Simple! break x makan in wet condition, drive too fast and err not focusing much on the road. Perhaps, got WASTED and still wanna drive? lol. DRINK AND DRIVE?! lol.
Don't even think about it ! lol.
People, drive safely & carefully ! Only advice I can give. lol. If happen you really got into an accident, and that's your 1st time. No worries, DON'T PANIC ! Call me and I will straight direct you to WAYNE my friend who can help you to deal with all this. He got contacts. ONLY for AMPANG/ CHERAS/ GOMBAK district people. Just that pay him a lil of commission will do. Better den you pee out of your pants and panic on the busy road rite ?! HAHAHA. Be smart !
Well, I pity the Iswara. damaged all cost around 2k+ Well, this incident made me realize driving isn't that fun.
P/S :
My bro
is not EMO anymore. LOL.