SHOUT : Im craving for Ramlee burgers. How about you ?
You guys remember my post long long time ago about the sloppiest burger in Malaysia ? Don't remember ?
CLICK HERE
to find out. Well, I shall continue some of it here with some photos.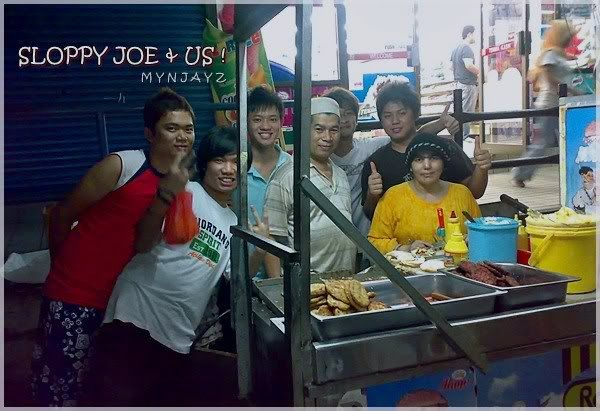 All of us with Sloppy Joe + wife. Proved that we are their regular customers.
Burgers in the making. We pay them for cooking burgers in the sloppy way.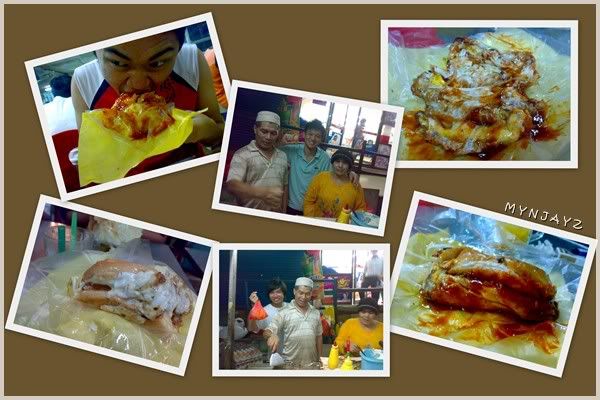 Photos Compilation. Look at all the sloppy burgers full of sauces. Come to Ampang Jaya if you're craving for this.
But I want a neat burger instead of the sloppy one. TA-DAAA !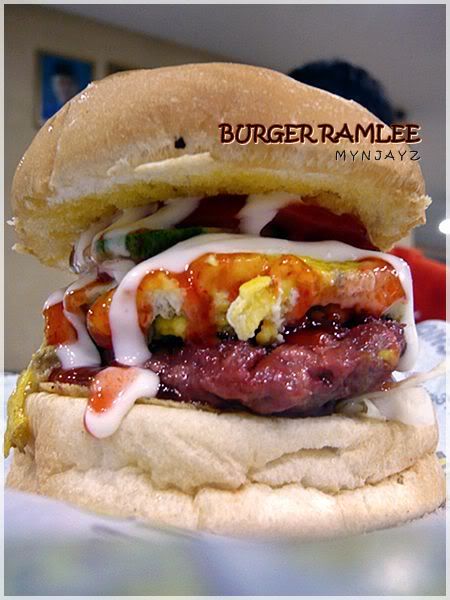 Mouth watering Burger Daging + telur + cheese + extra mayo + extra sayur.
@ Stevens Corner, Genting Klang. Tasty Cravings. I WANT !