Date : Thursday, 12 November 2009
Time : 6.30PM – 7.30PM (Press Conference)
7.30PM – 10.00PM (Consumer Launch Party)
Venue : The Palace, Sheraton Imperial Hotel, Jalan Sultan Ismail, Kuala Lumpur
A First from Maxis and Astro : Malaysia's first made-for-mobile sci-fi series.
A first release from Maxis and Astro, Dimensions signals a series of innovative offerings by both companies, bringing rich entertainment content directly to consumers' mobile phones.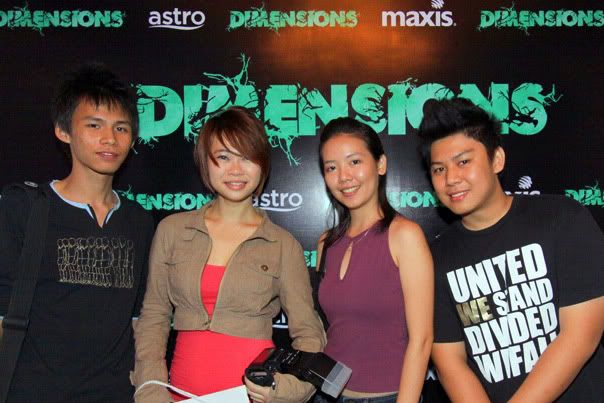 A photo with the backdrop before we went in. With me is Bryan, Kristine, Flora and myself.

The press conference started quite long already when we arrived.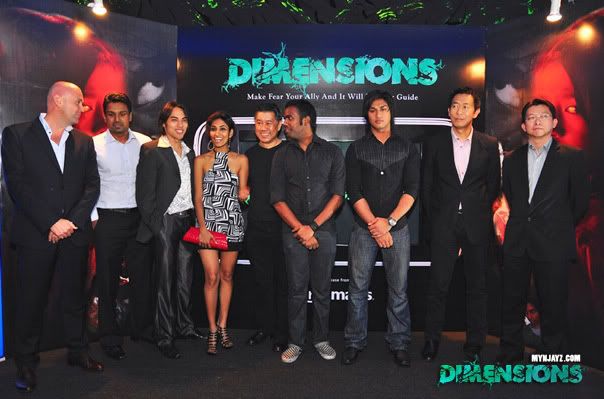 Starring Jehan Miskin, Ben Tan, Ammar Alfian Aziz, Oliver Johanan and Dhanya Nambiar, Dimensions combines suspense, fantasy, and action in a gripping and explosive two-month series.
I got myself registered for the sci-fi series for 2 months. All maxis users, you can also try it on ur phones. But only for phone with 3G access. Type "on ds" and send to 22900. You will get a link on the sci-fi series. It will be updated and new series will be out every week.
After the press conference is done, the customer launching party started. We got ourselves foods and drinks from Sharaton, we took photos, lucky draws and so on.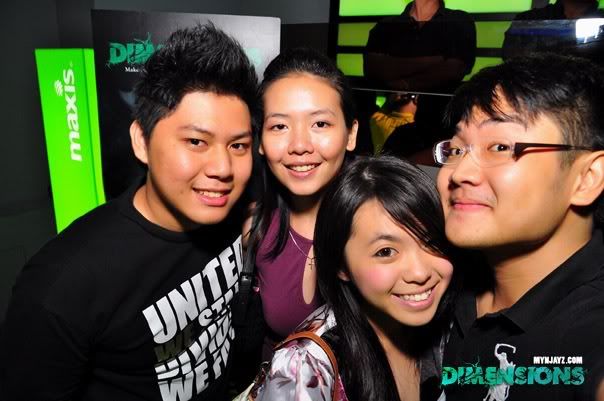 ME and Flora. Michelle and Howard.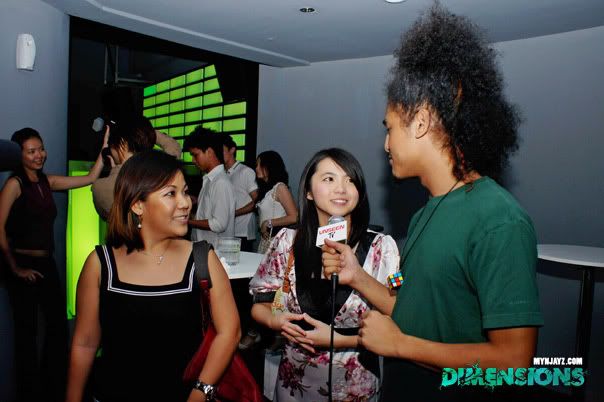 Michelle got interviewed by unseen TV. That guy in green, was in a BAND. Seen him featured with an honnest mistake band before at Laundry Bar.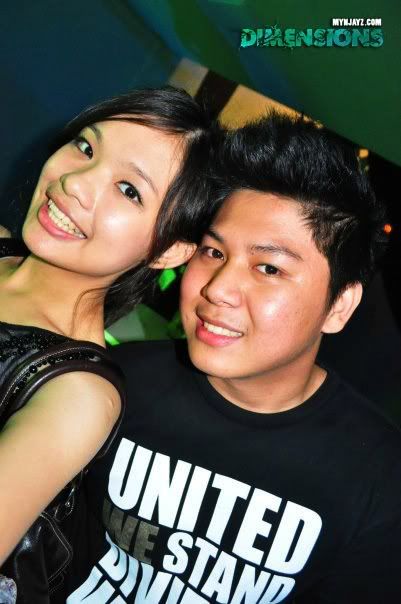 Coco and myself. Her DSLR is very sophisticated.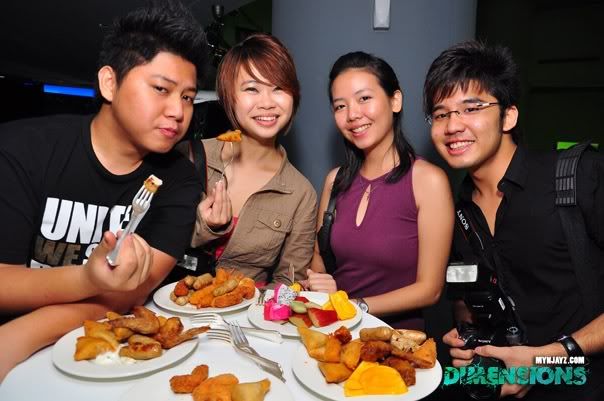 Lots of fruits, finger foods, cakes etc. Awesome. Satisfied.
Meanwhile while we were eating, the lucky draw started. 2 iPhones to be given away and both iPhones were landed on 2 of the lucky bloggers. Xiang and Dylan. OMG how come so nice got free iPhone ! I work sooo hard with bloodshed to get my iPhone.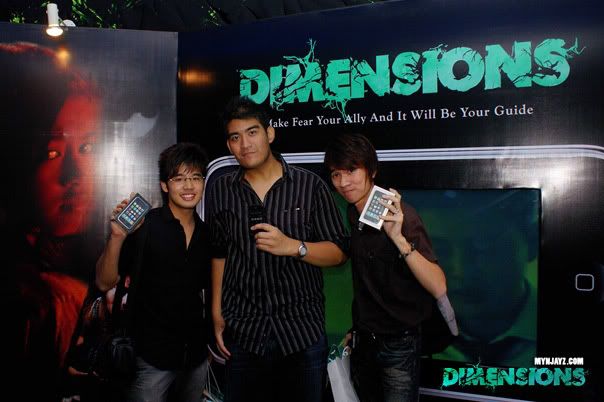 Xiang, Shaz and Dylan. The both lucky winners and the boss of SFX network.
Happy
Xiang
and myself with our iPhones.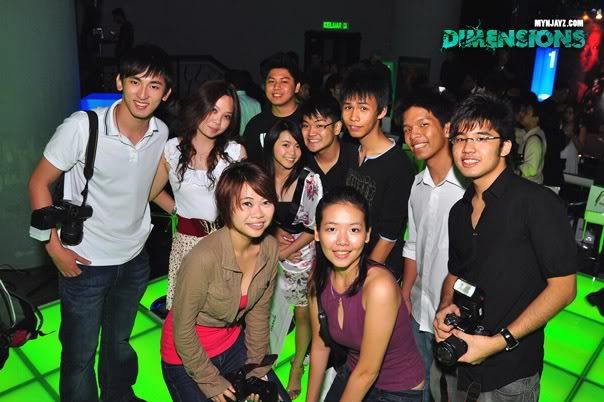 Group photo with da bloggers. Look who's hugging there.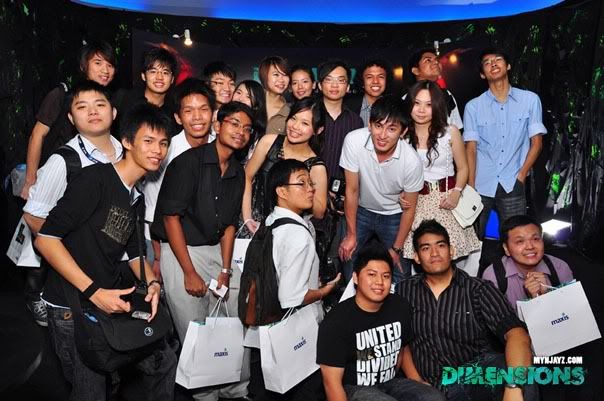 Big group photo of all of us. Too many to mention. Check in Facebook who are they.
Thanks to
Bryan
and
Shaz
for the invitation. Thanks
Xiang
and
Howard
for the photos. More details about Dimensions,
http://www.DIMENSIONS.com.my
Not to forget to add me in twitter to get updated my where abouts in events and outings, etc.
http://twitter.com/mynjayz
Oh ya just an addition, thanks also to streamyx cause the line is quite fast today for me to upload all my high resolution photos here in my blog.
...