I still remember the last time I went to XPLAY event at Opera. It was FUN! Check out this link to find out more. http://mynjayz.com/2010/06/celcom-xplay-party-opera-sunway.html
A lil sneak peak of the previous XPLAY event.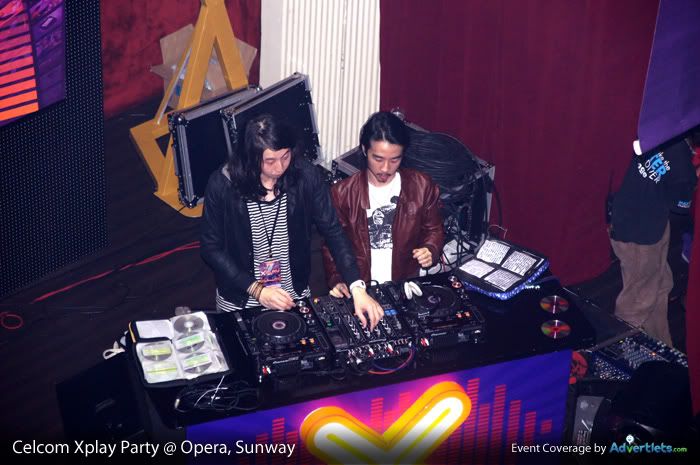 LAPSAP in the house yo. They seems like the Malaysian version of LMFAO to me.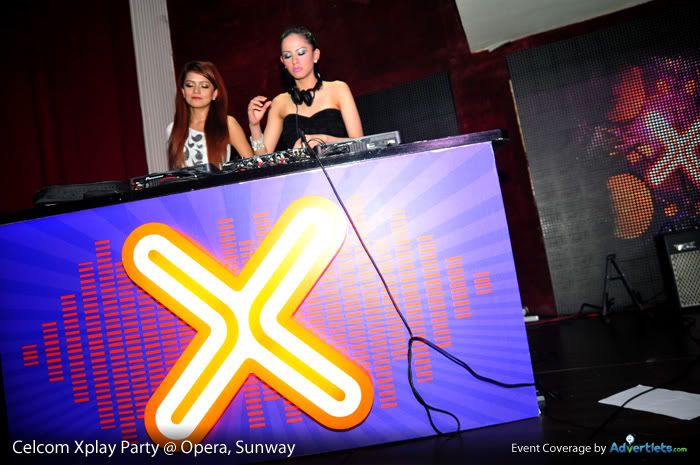 Yasmine and DJ Jessica!
If you've got the passion for music. And you've got the thirst for awesome parties. Clubbing session, Drinks and Lotsa FUN, Now you've got XPLAY to satisfy your needs. There's a lot of XPLAY events happening around Malaysia and it has been always so great! if you haven't been to any XPLAY events before, you woulden't want to miss this XPLAY Shout Awards brought to you by Celcom!

Now, What is XPLAY?

What is XPLAY?
XPLAY is a series of music events nationwide that brings various genres of music together. What's more we bring only the best local and international DJs for an electrifying show. Experience a party like never before with beyond-imagination line-ups and ground-shaking music to give you one of the most memorable nights you will ever have. The big bang theory will have nothing on this when XPLAY comes through!
What is Shout! Awards?
The Shout! Awards is an entertainment award show created to celebrate the Malaysia entertainment industry. The award recognizes people of music, television, film and radio industry as well as the entertainment industry as a whole.
What is Xplay Shout!?
Xplay Shout! is the pre-show party for Shout! Awards happening at The Library e@curve on 13 November 2010 to celebrate the nominees. There will be performances by the 2009 Shout! Awards winners and also DJs. People will also get to mingle with the Mobile Content Award 2010 Nominees at the party!
Who'll be there?
Disagree, Hujan, Mizz Nina & DJ Ash.
How to get invited?
You can register for your exclusive FREE invitation from the Xpax Facebook
Join as a fan and click on the "XPLAY" tab
Register for a FREE invitation.
1st 150 customers to register on Xpax Facebook will get Free Drinks as well! (If you are an Xpax or U.O.X. member, you'll get 2 drinks!)
How to get free passes to Shout! Awards?
Just download 3 Call Me Tones of the Mobile Content Award 2010 nominees from www.channelx.com.my and stand a chance to win free passes to attend Shout! Awards on 20 November 2010!
I'm exited already. Aren't you? Get your passes TODAY!

...