Here comes Gossip Street Party Part 2 ! Enjoy ~
Erm, I am not sure who is who so I'll let the photos do the talking.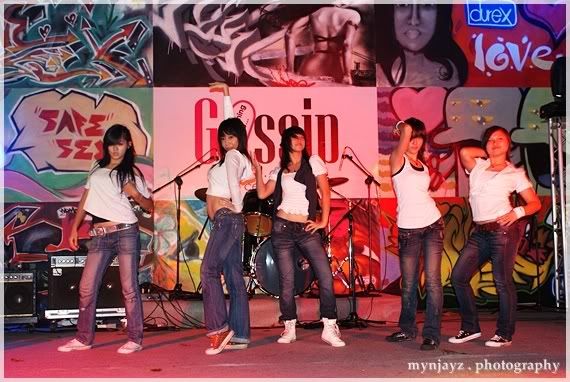 Some HOT girls dance performance. Not bad though.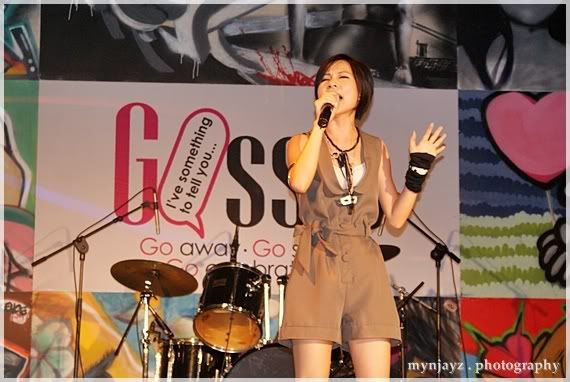 This is errrr not sure. I forgot her name already. But all I know that she has a triangle shaped album! lol.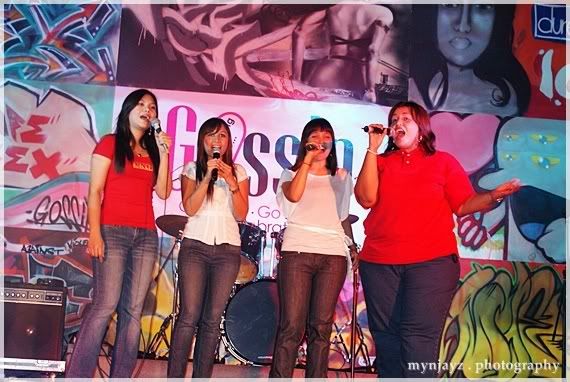 The lady on the right, has the best vocals. In case you're too young to know, they sang viva forever by spice girls. lol.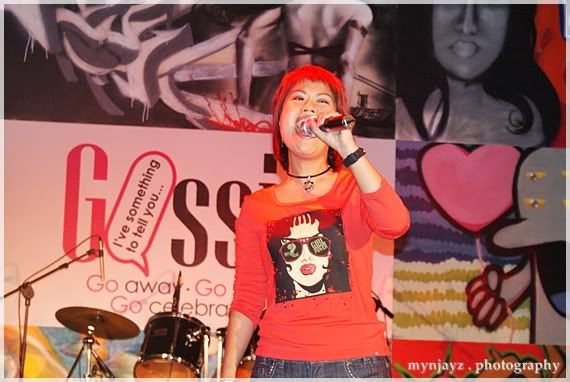 Juwita Suwito rocked the house. I met her before actually. lol. All I know, she can sing !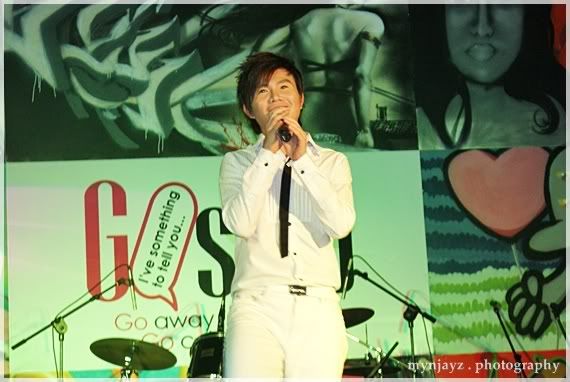 This is Gary Yap from 8TV. Damn gay. and on the moment he speak Chinese, no one gave any responds to him. How embarrassing. I didn't know he sings though.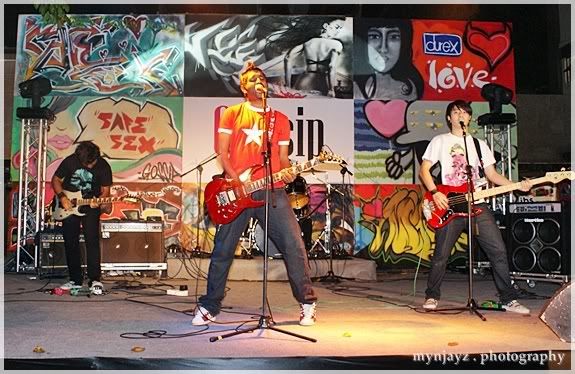 Army of 3 seriously make my ears gone deaf. LOL. They were Good.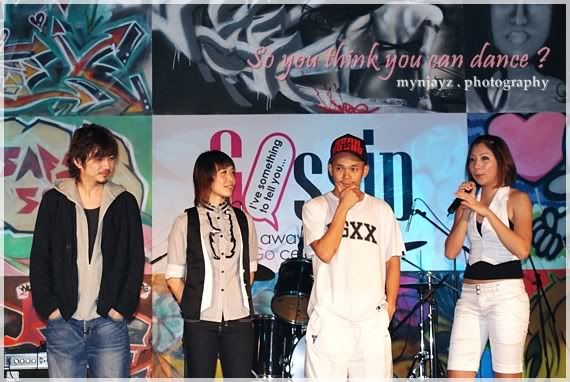 Top 4 finalist So you think you can dance. Oh they were HOT. I mean their dancing. Although I heard they screwed some part of it.
Wow, I love this photo. don't you?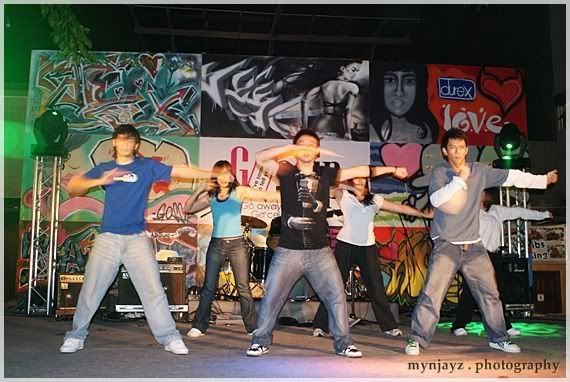 Sorry, kinda blur. Cookie monster in action !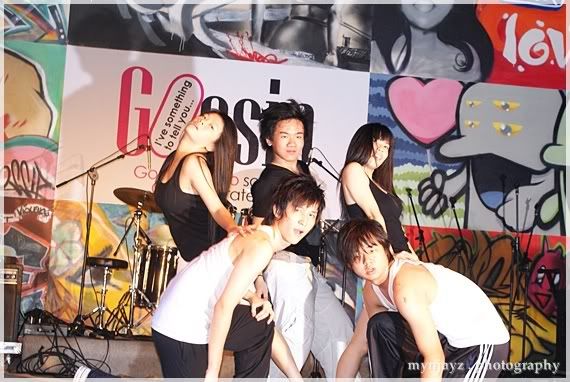 Of all the group members, all their names starts with a X. So they're known as X5.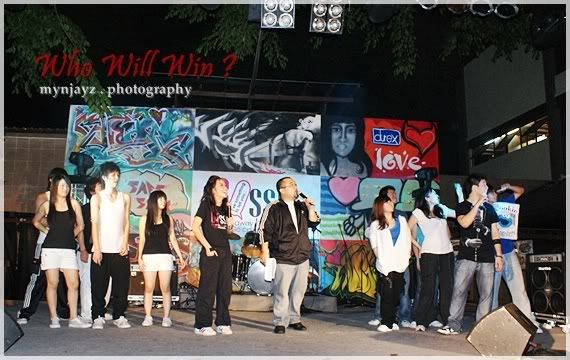 Cookie monster won the dancing battle. Congrats X5 as well for getting 2nd place.
Part 3 is coming up next ! Too much to post up all in 1. So stay tune.
Need to wake up as early as 8 for tomorrow's model photoshoot session. =P