It was last Thursday on the 6th of August. Advertlets organize an event called Advertlets Bloggers Evening happening at Envie Club Lounge. At the mean time also, to celebrate the boss,
Josh Lim's
26th Birthday.
It was quite an awesome night @ Envie with free flow Tuborg and cocktails, finger foods, camwhoring sessions, and lots of fun games happening. And also, the ridiculously expensive and seriously impressive electronic dancefloor worth over (costing over RM250,000!). With that, im willing to cancel all my other events but to come for this and give some support to the boss.
Well, lets start off with the pictures I have with me.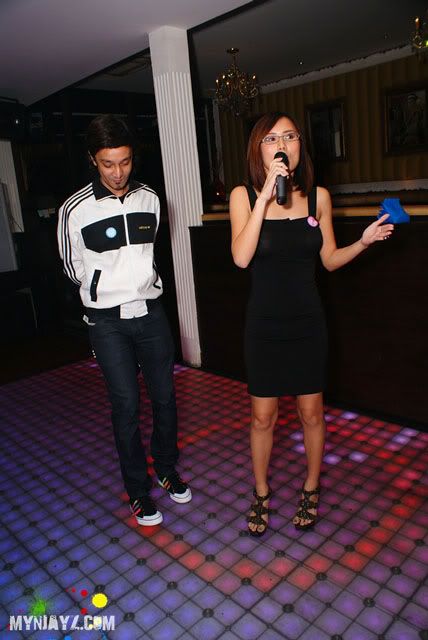 Emcees for the night: Qi & Julie from 8TV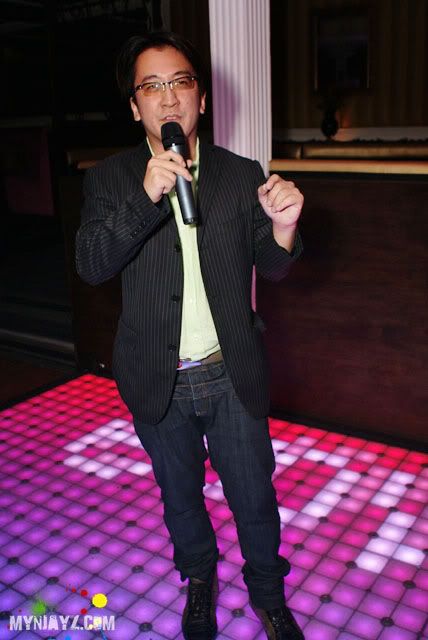 Josh Lim giving his speech. Look at his skinny jeans. LOL.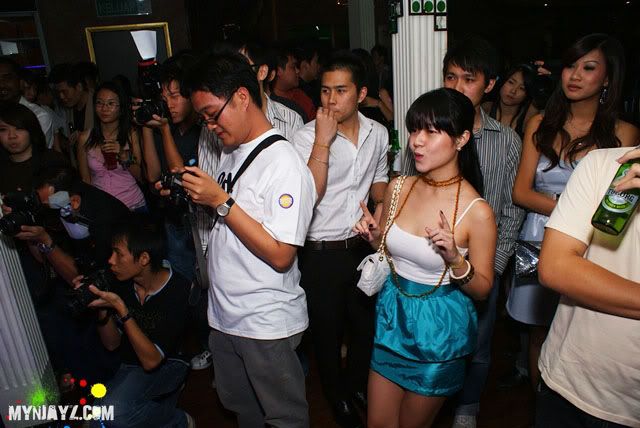 A photo of the crowd !
The bloggers ! Clockwise : Serge, Simon, Renee, Amanda Choe, Mojosh, Tian Chad, Eugene, Euveng and Myself.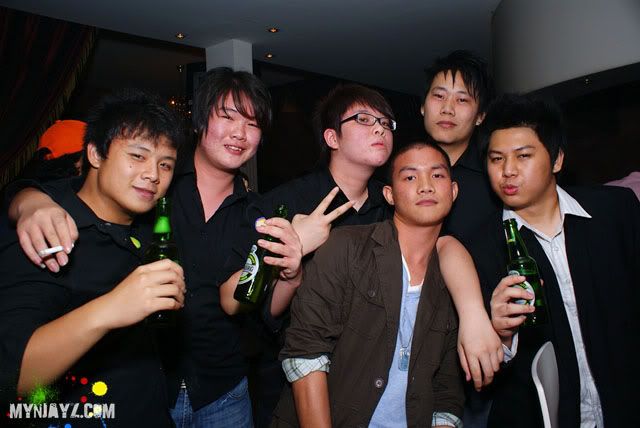 The other side of gang. Danial, Louis, Munnie, Bro Tsau, Chaeng Ee and myself.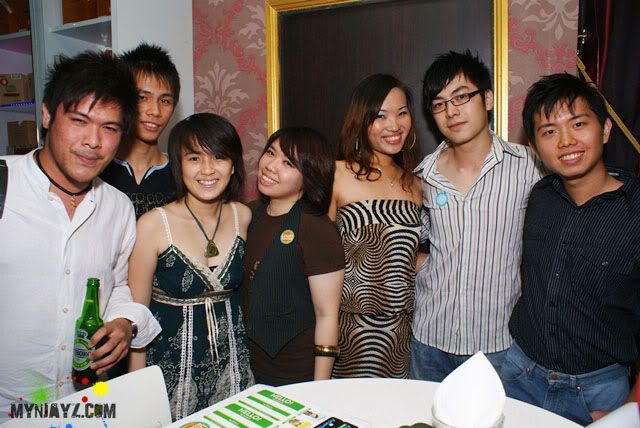 Another blogger group. Simonso, Bryanlyt, Elaine, Suetmei, Jacqueline, Milton and Chia Wei.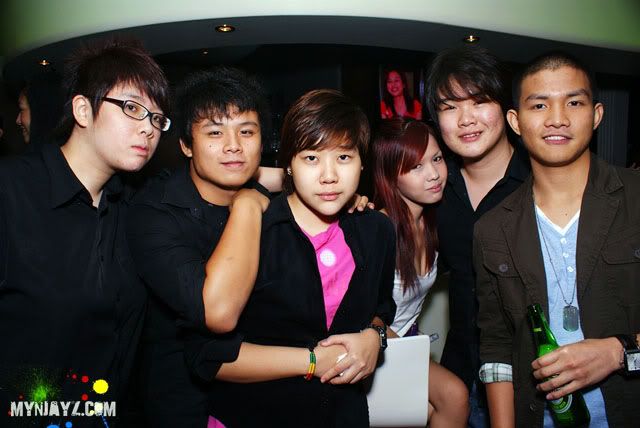 PJ gang. Munnie, danial, JiaWen, Louis, Yuki and Chaeng Ee.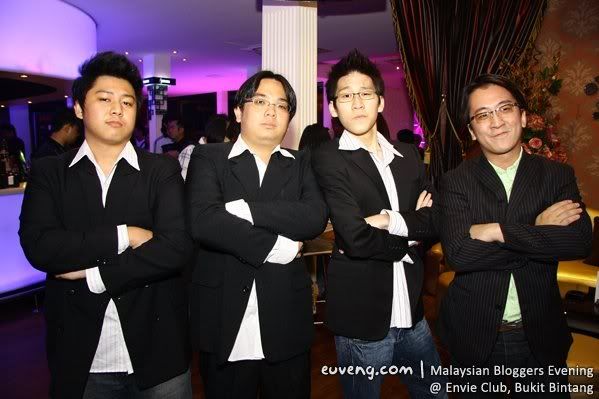 The Big Boys. Me, Simon, Mojosh and Josh Lim.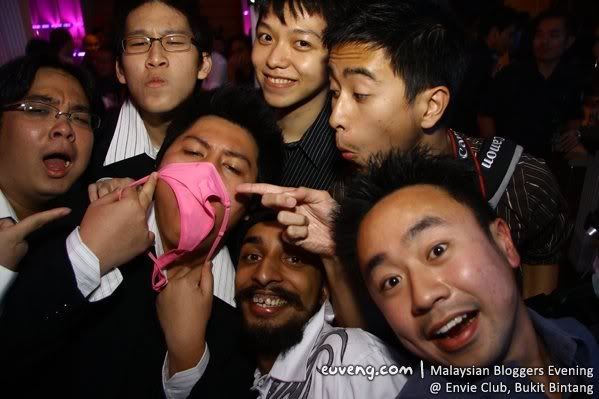 Camwhore with da G string ?!
Omg im so busted by holding that G-String.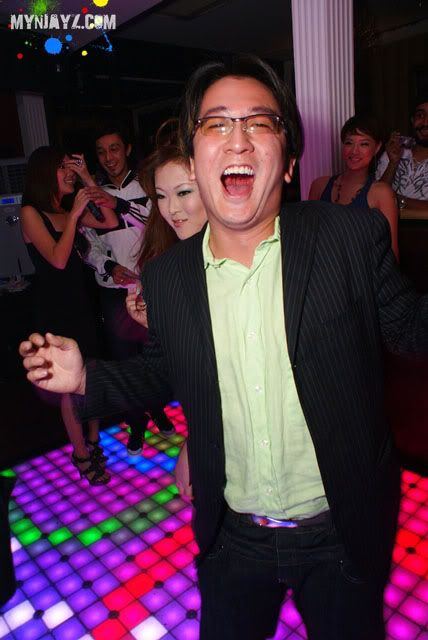 The Bday Boy is having a great time on the dance floor.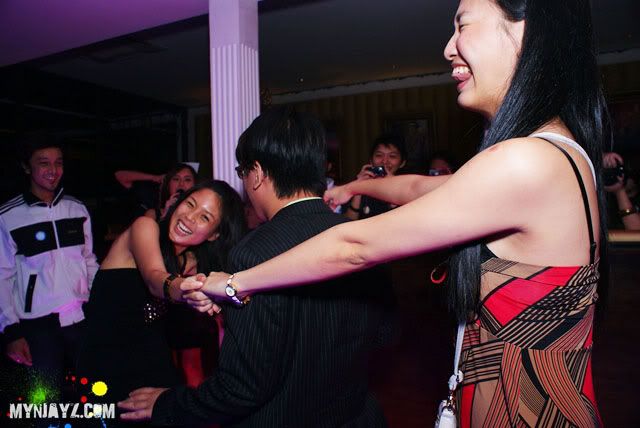 Surrounded by pretty chicks he called up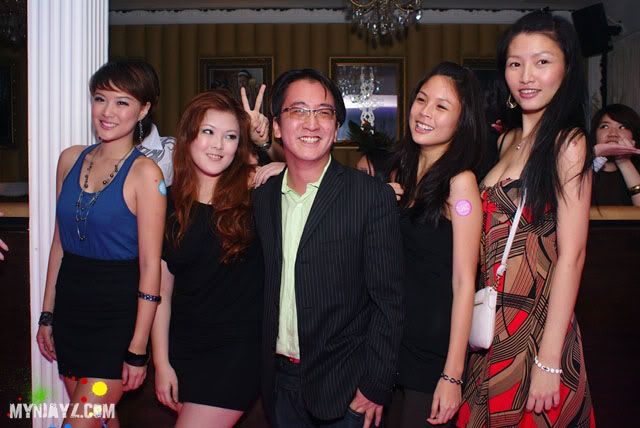 Who are they ? these 4 chicks !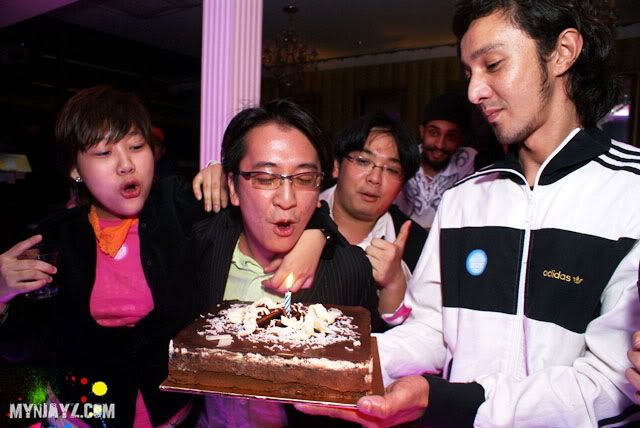 A while later, the birthday cake came out and we started singing. Wah Jiawen damn lucky get to stand with him to blow that cake.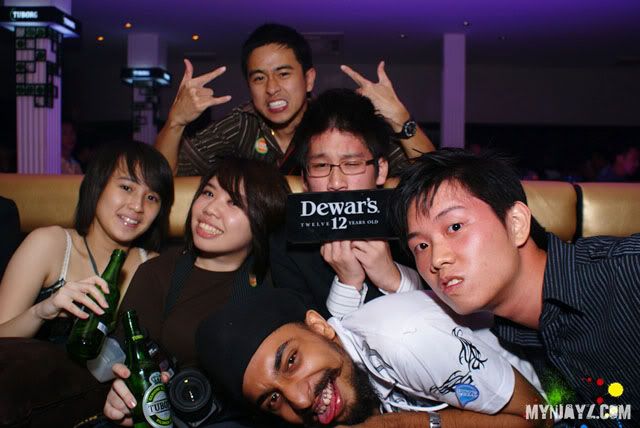 Camwhore photos !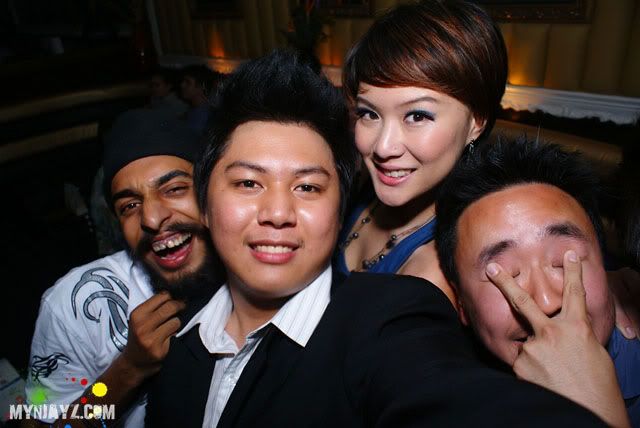 Even more camwhore photos ! Sukvinder, Amanda Choe and Evo.
Renee, Jiawen and Amanda Choe.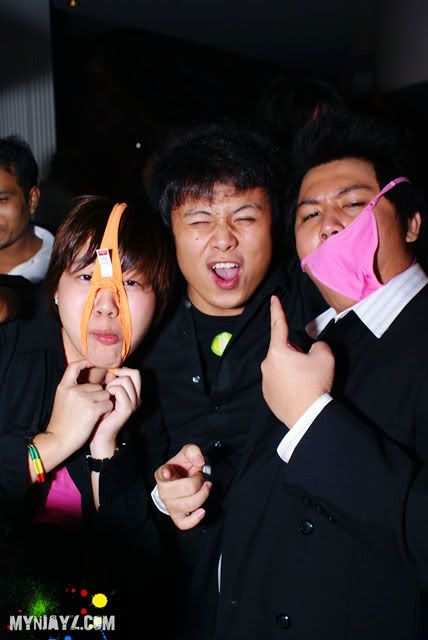 Jiawen = Orange. Jason = PINK.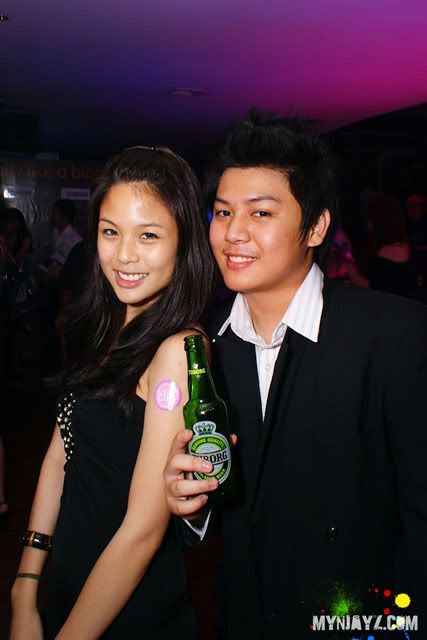 With Marcia Tan.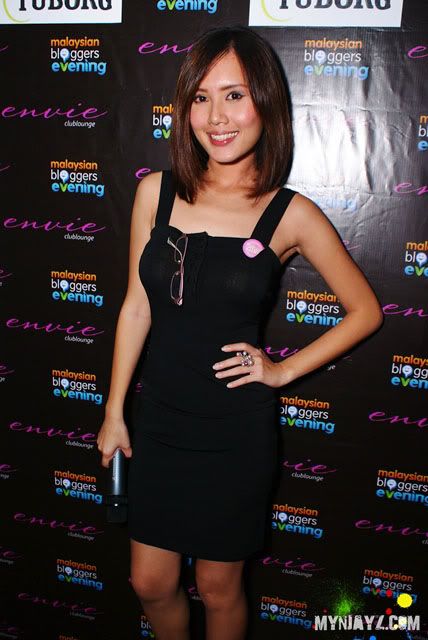 Julie from 8TV. She's a very friendly person. and HOT as well.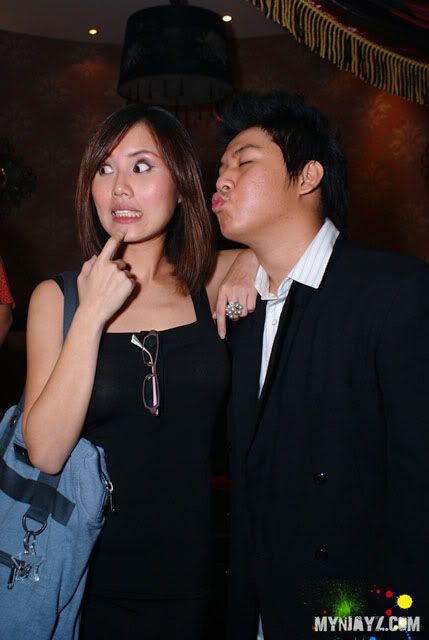 Oppsss ! Candid.
Myself with da Emcees for the night, Julie and Qi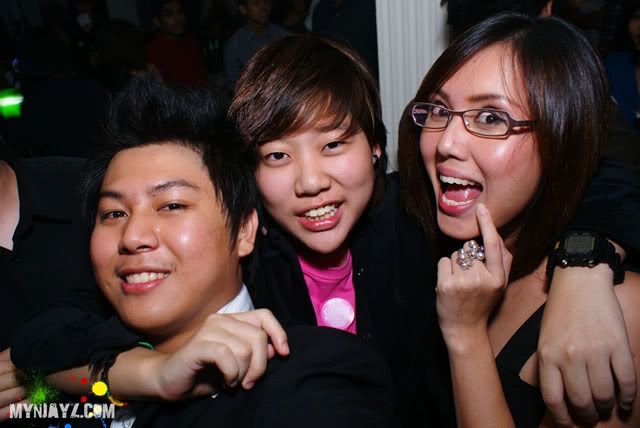 We camwhored again. with Julie.
and another one !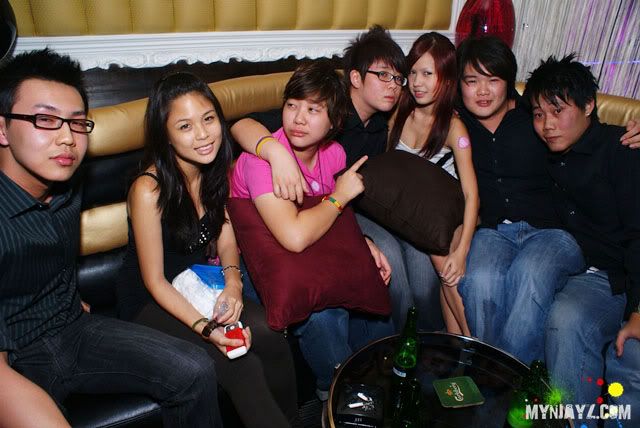 This time, Shawn and Marcia joined in.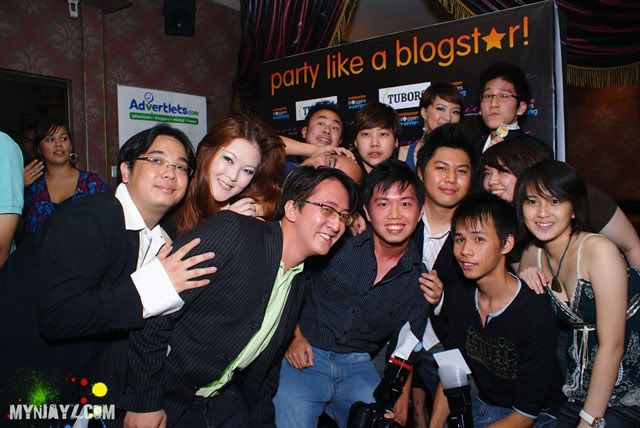 Us the bloggers with da bday boy before the event ended.
and before I end this,
Check this out. I think I'm gonna embarrass myself with this.
Im doomed.
...
...
...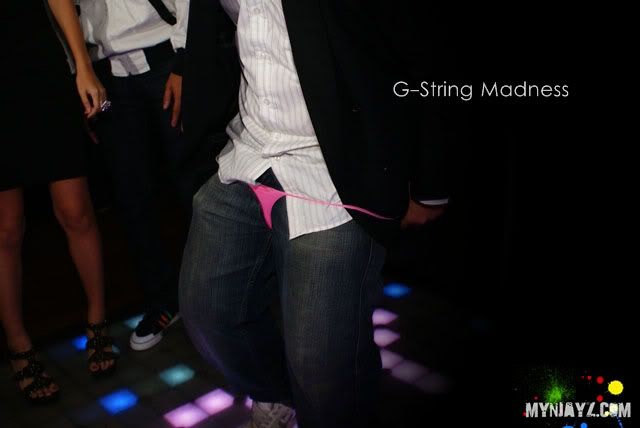 Guess who ?!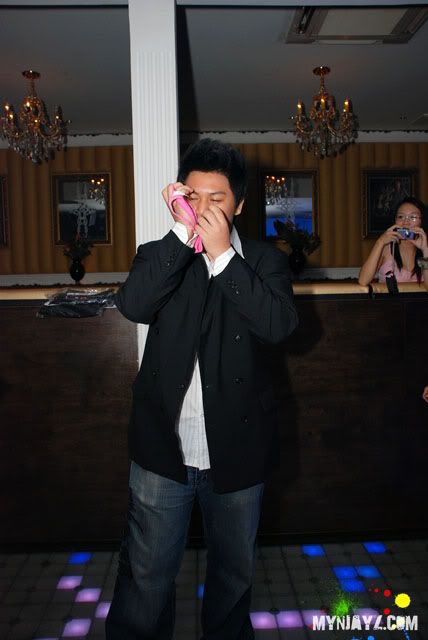 Okay ya'll pandai pandai larh.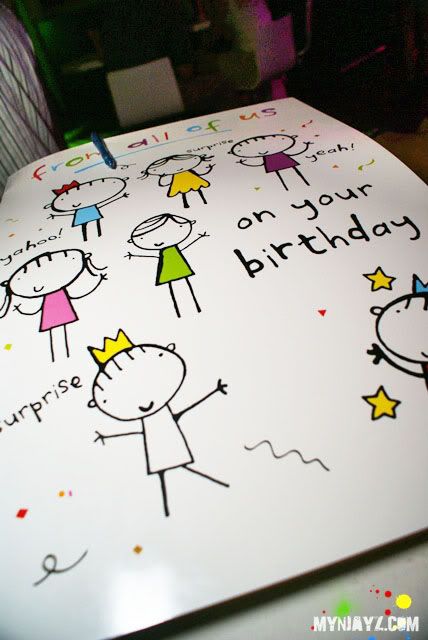 Lastly, just wanna wish
Josh Lim
a happy 26th Birthday once again.
This post is for you. Hope you had fun !
T H E - E N D