Remember this hair style ? It was almost 3 months ago at Derrick and Team hairdressings. I did once a Mohawk hair style without a tattoo on it .
Click here
to see the actual post.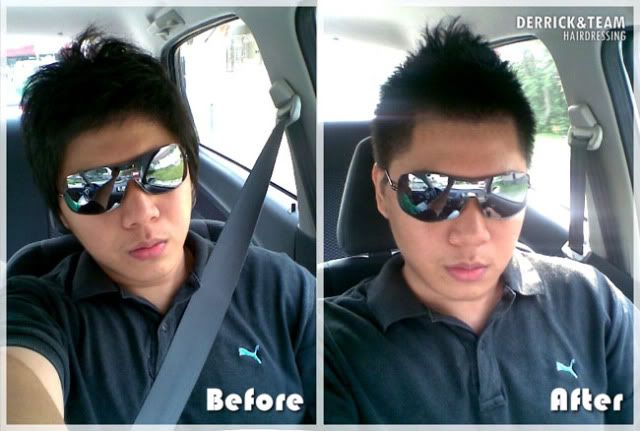 And for now, I've got bigger balls to do a hair tattoo on my head ! Damn hardcore sial.
My new hair tattoo / Mohawk style. looks lala or not ? You judge.
Rear view damn nice. Im so lovin this hair style. Sorry photo a bit lousy.
Anyway, how's it ? Comments are welcome !
Just that one thing, there a bit of problem on the front view. Cause i look quite chubby with this hair style. but who cares ! still, i need to get slimmer. I guess, it would be nicer with having slimmer cheeks. Sigh.
Anyhow, speaking of tattoos, my cousin
Kelly
had a new tattoo on her back hips. for real.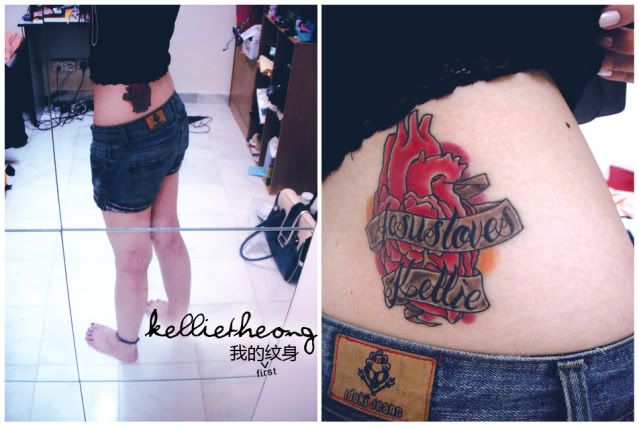 Check this out. damn cool rite ? I want also ! either on my arm or on my wrist.
Im Obsessed with tattoos ! are you ?