I was invited by Farah to attend her open house yesterday at Kota Damansara. With the partner in crime, Vivian. And to recount, it was my 6th time visiting Raya open house. Wanted to go Putrajaya instead to see the prime minister but heck forget it, too far traveling there.
Well, when it comes to raya, what pops out in my mind is daging rendang, pulut, ketupat, kari ayam, kuih raya, air sirap and not to forget the DUIT RAYA ! hahaha.
Anyway these are a few of the photos taken at Farah Liza's residence.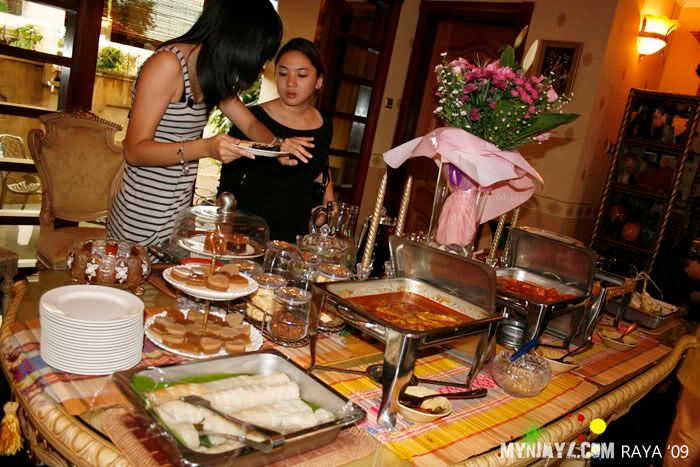 Vivian can't wait she had 3 rounds of plates all together.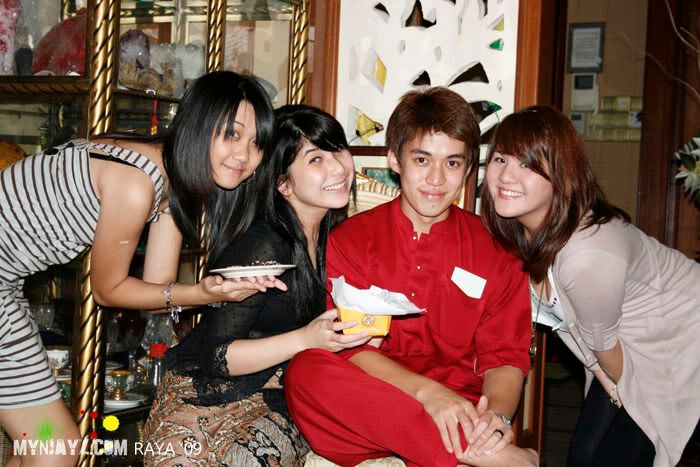 The girls with the Malay mix Japanese dude, Hafis.

Another one with the foods.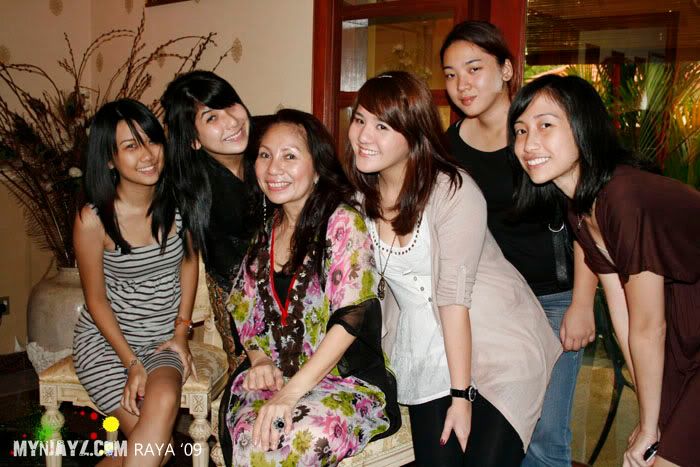 The KDU girls with Farah's mom.

The KDU dudes with Farah's mom.
Farah and myself. She damn cute can.
Justine Ong cum Vivian Loy so loving.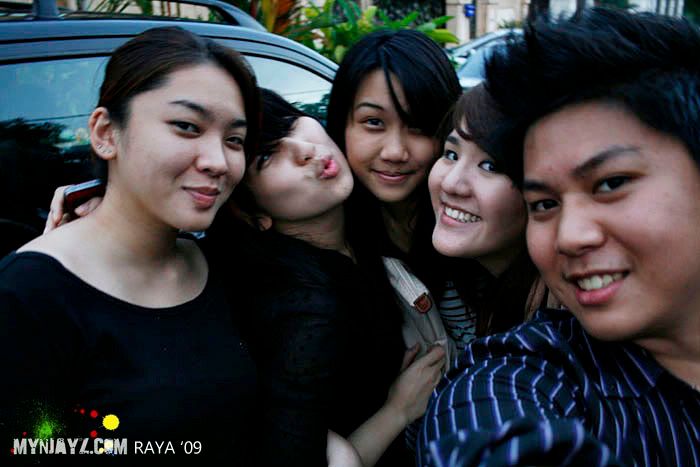 Group shot of few of us before we ciao back to KL.
That's all for my 1st day of Raya. Next up, Victim A La Mode. Stay Tune.
Dont forget to follow me on twitter !
http://twitter.com/mynjayz