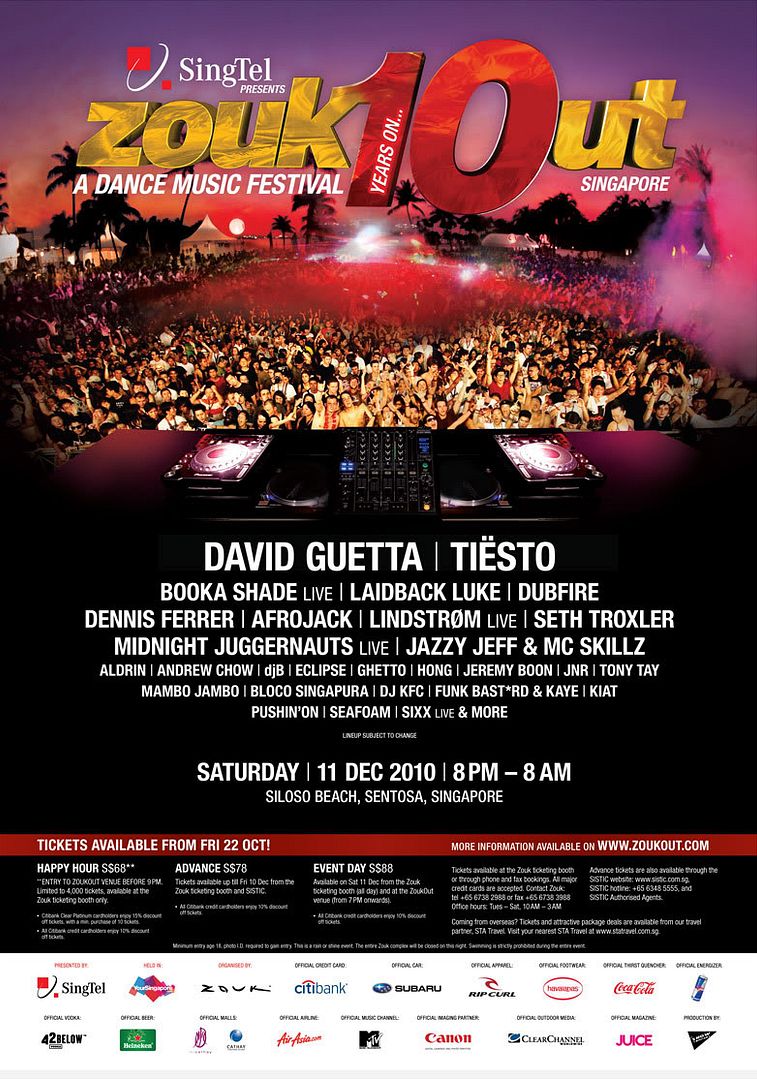 YES! The most anticipated party of the year, SINGTEL PRESENTS ZOUKOUT 2010. Saturday 11 December 2010, 8pm-8am Siloso Beach @ Sentosa, Singapore. It's gonna be The Perfect Beach Party to end the year 2010. I've gotten myself a sponsored tickets to go down to Singapore to enjoy this awesome event. Oh yes a pair of em. Woots! Finding a date to go. Who's interested?
For those who's going ZOUKOUT, see you guys there!
_______________________________________________
Next one is gonna be Hennessy Artistry, Shanghai.

As for now, the moment of truth. I would like to announce something about Hennessy Artistry. Which is happening in Shanghai, China for the Finale event which also happened last month in MIECC, Malaysia as well.
Check out my post here. Hennessy Artistry @ Mines.
http://mynjayz.comHA#1
http://mynjayz.com/HA#2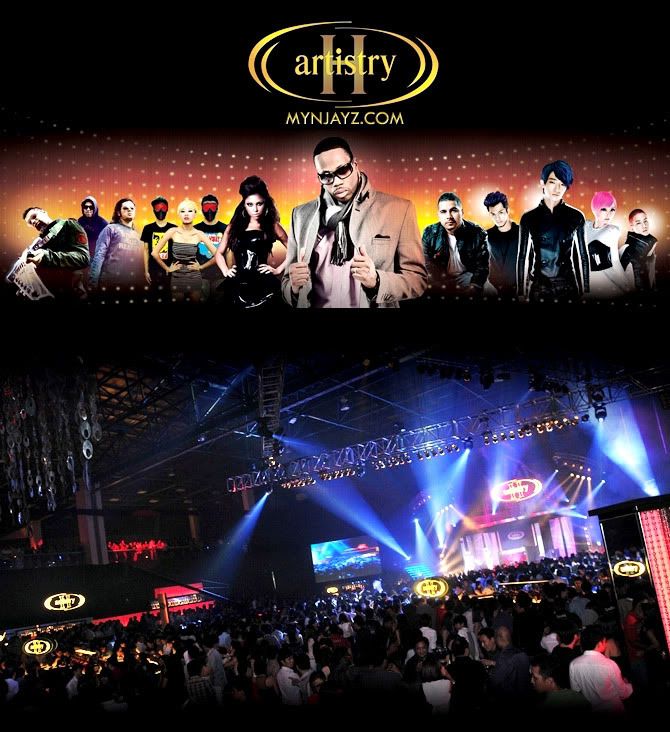 I'm the chosen one to attend the event in Shanghai on the 2nd of December 2010. All expense paid trip. Woots! Going off with other 2 selected bloggers in Malaysia which both are girls + the rest of the media people in Malaysia. We've been given a room each to stay for the whole 4D3N stay there.
Artiste line ups who's gonna perform? Ciara, Harlem Yu (庾澄慶), Seo In Young, and Sa Ding Ding, Mike Posner and many more! Line up is pretty nice. Occupancy for the event expectation would go to 5K of people!!! Thumbs up.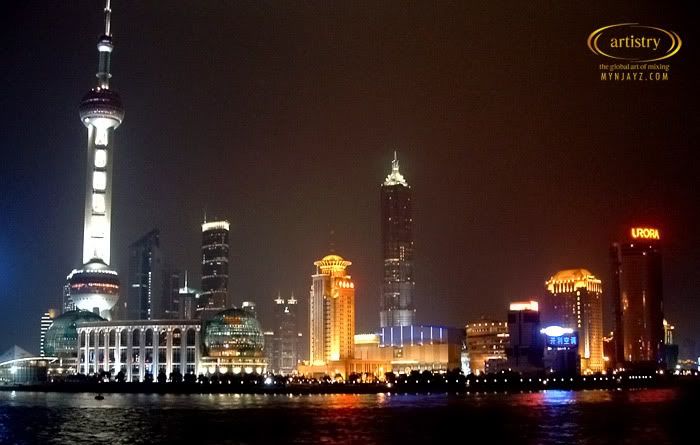 Look at the night view of Shanghai City. Simply amazing! i can't wait to go there. It's snowing there i heard. It's gonna be freaking cold but i think I can stand the weather with my fats. Also I will be bringing my lappie there and will be updating my whole trip everyday :) 4-5 POSTINGS!
As for now, I think I'm "labeling" myself as a "Party Blogger" category. Because most of my blog post are all related to parties/events and more parties post. HAHA. Don't chu think so?
So Party People, Do Stay Tuned!
___________________________________________________
Lastly, CONTEST which you might consider joining. Lenovo Giveaway only on
SmashpOp.net
. Good prizes yo!
I SUPPORT............ WHO ??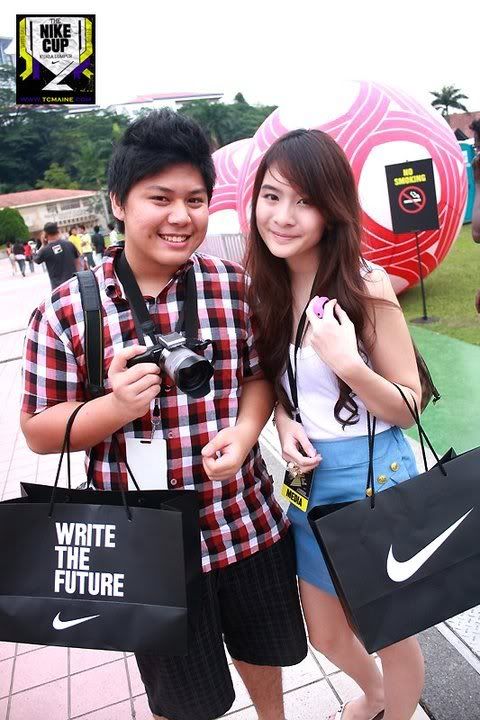 I support non other than my Subang Girl "TCMAINE" from
tcmaine.com
. Check it out the
smashpOp.net
link and join the contest today. Cheers and I gotta feeling she's has the chance to win the laptop. All the best. Show your support if you're her friend.
That's all for today! Ciaos people....
...