Remember the
AXE Cuci Kereta
video I posted?
A couple weeks ago. I was invited to attend AXE Cuci Kereta Cuci Mata event at Subang Pyramid (beside republic) Where these AXE girls are suppose to wash your car for free and do a lil small show towards it! Appart from that, there's wild, wet, exiting games installed for all passbyers, customers, bloggers and invited guest to experience.
The main point of this event is to promote their men perfume. lol. Once purchases, gets free car wash, car sticker and T-shirts! Which only cost RM 10.88++ Worth it no?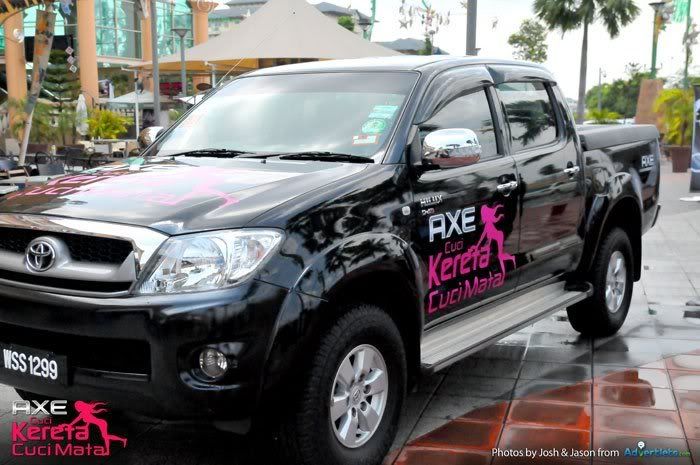 AXE Car wash truck.
What's AXE without the girls? Lets take a look at the AXE girls. There's quite a number of them. I lost count. All of em are hot and sexy. See for yourself.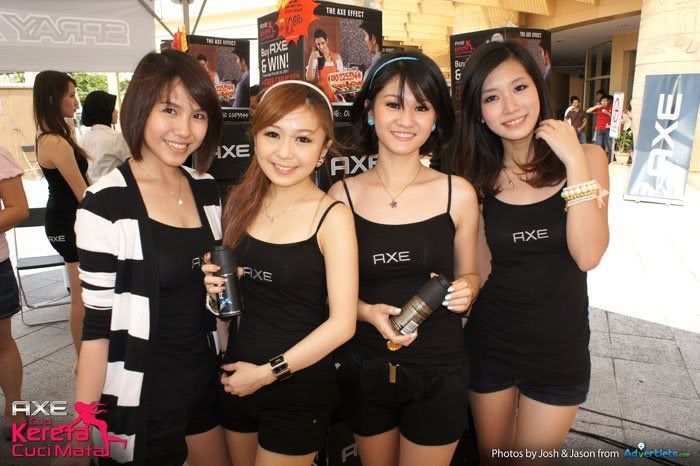 #1 Girls.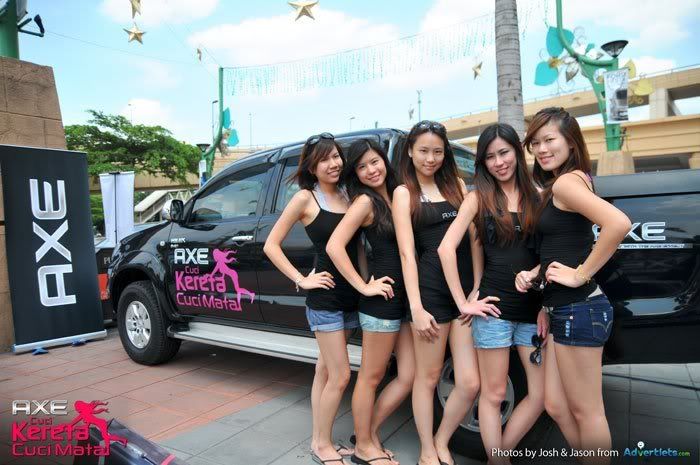 #2 More girls.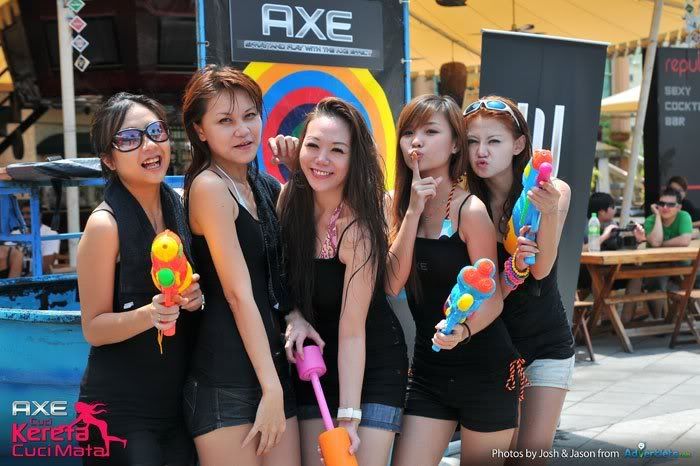 #3 Some more girls.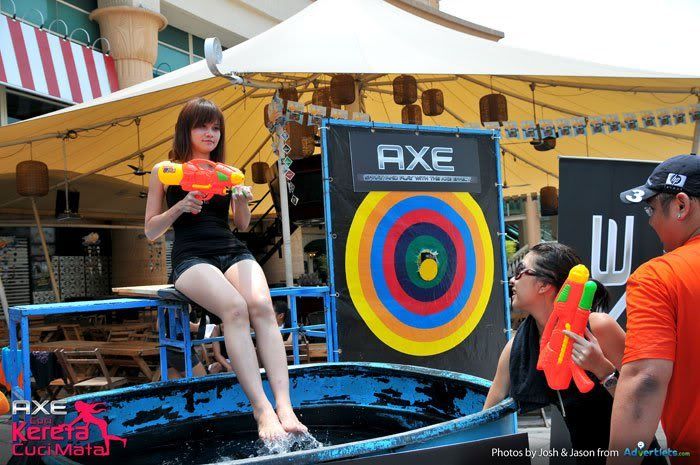 #4 I manage to capture this particular shot (in video) when the girl dropped into the container.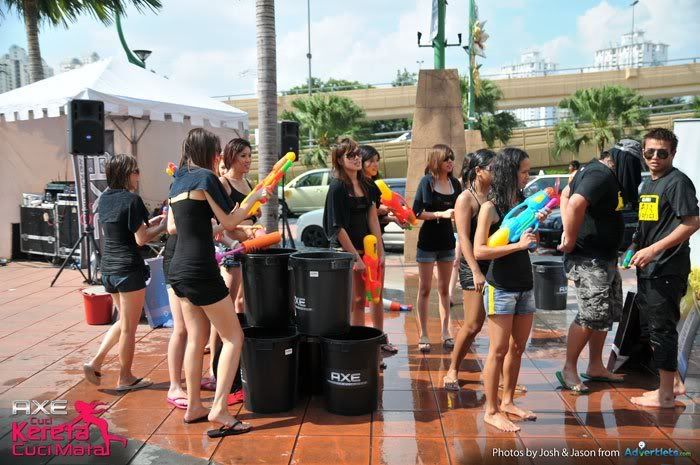 #5 Girls getting ready for a water war fight.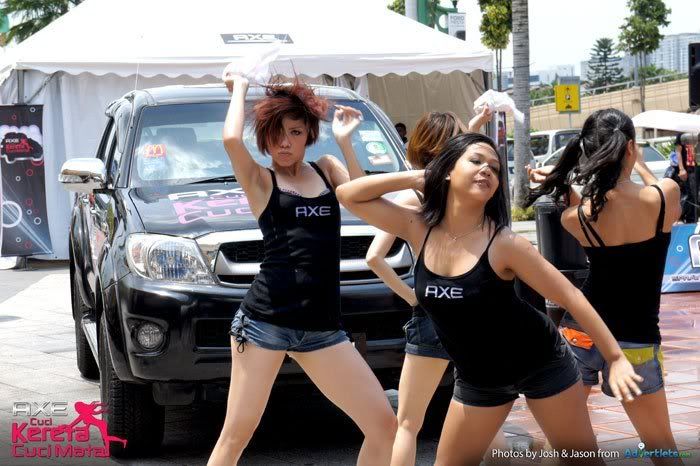 #6 Girls in action.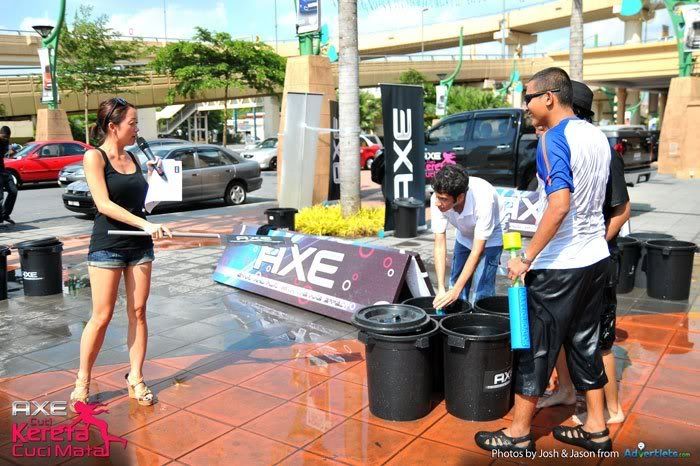 #7 Serena C was the host for the event.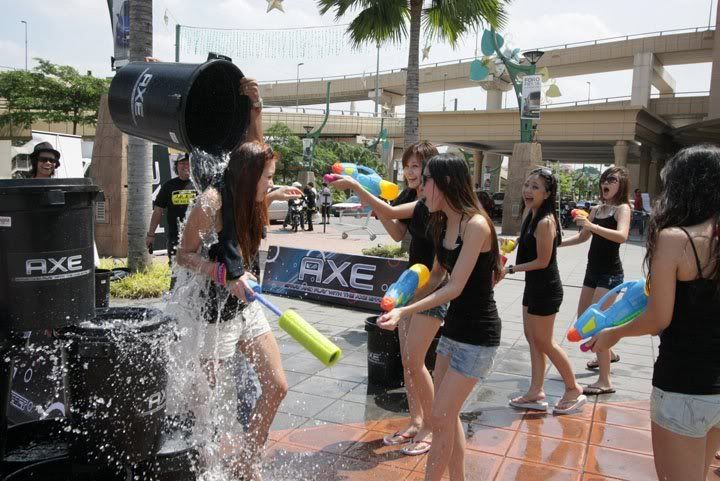 #8 Girls having fun playing water and getting wet. Wait, aren't they suppose to be in bikini?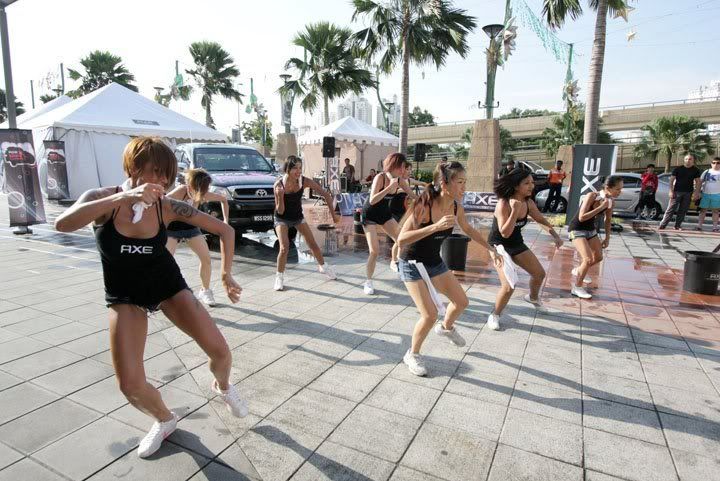 #9 Dance performance by the AXE girls.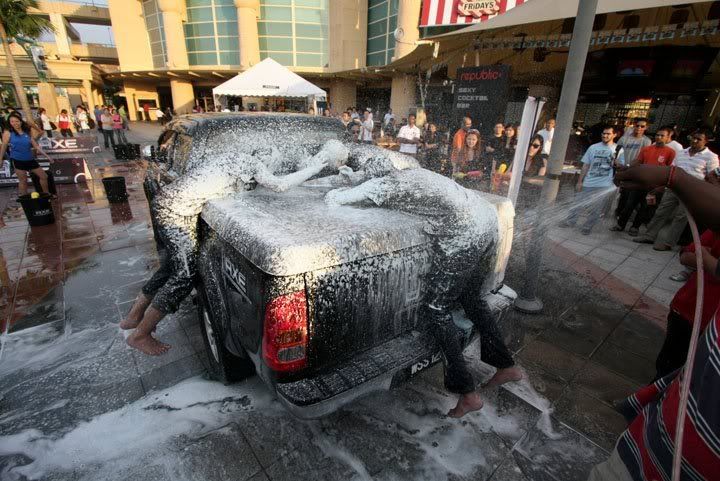 #10 Human show wash.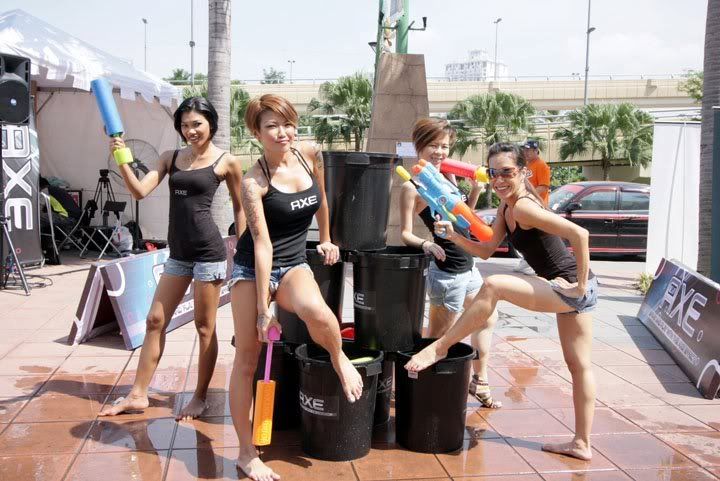 #11 These AXE girls are special. Because they're from THAI.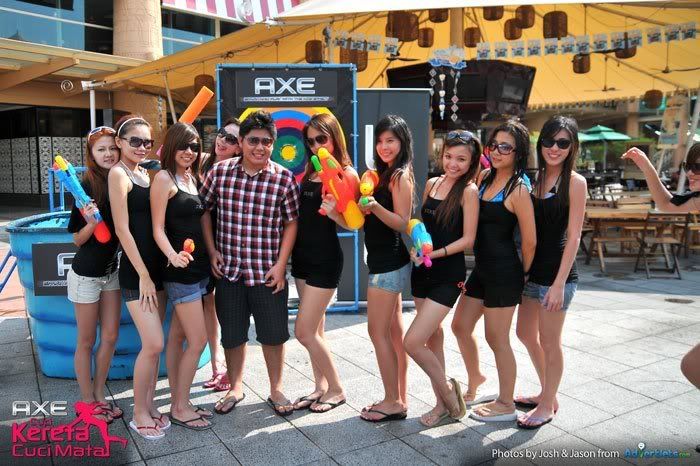 #12 Last but not least, a photo of me and the AXE girls!
It was a sunny Saturday. I was technically roasting under the sun that day. Pity those girls who needa stand under the sun for quite long till evening. Anyway the event was quite fun turned out well. Oh thanks to the girls... Right when I was about to make my move to my car, I've been splash water all over me. Grrr.
Here's a short video I did.
AXE Cuci Kereta Cuci Mata from MYNJAYZ on Vimeo.
That's all for Cuci Kereta Cuci Mata post!
...