Everyone knows that Manchester United is coming to Malaysia for the Asia Tour and thus I manage to go for the Nike Press Conference & Nike5 Challenge Finale with Manchester United in the last minute before the training session at National Stadium Bukit Jalil on the 17th of July. I manage to went in as a photographer / bloggers / journalist category.

The Press Conference were not open to public actually. It was at the open car park nearby the park outside KLCC. Not many of them knew about this though. but still I'm thankful I was there as a die hard Manchester United fan. Attending the press conference for the first time was quite an experience for me.

This is where it all started.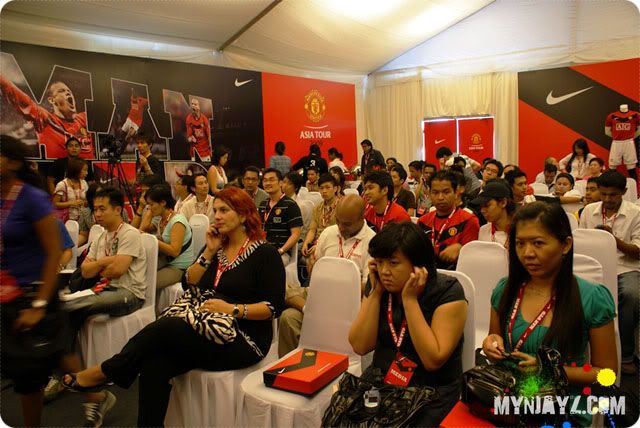 The press conference room. full with photographers and journalist.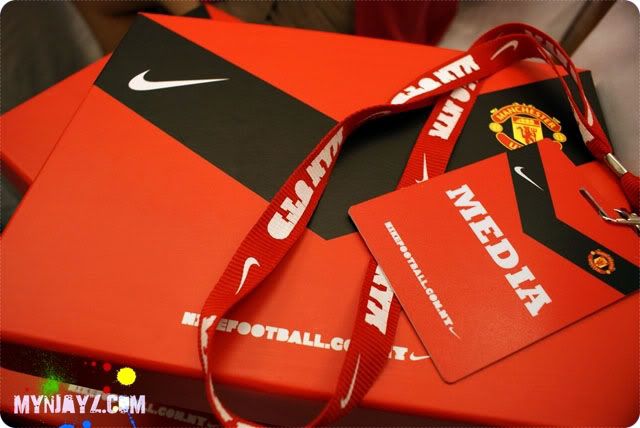 Press kit including all the man utd merchandise with my media tag.
I went there with Mojosh and Kimhan.
4 players that attended the press conference. Rio Ferdinand, Flectcher, Gibson and Nani.
After the conference, we all proceed outside for the Nike5 Challenge outside the press conference room.
Adam C being the emcee for the day.
Zomming in the players up high.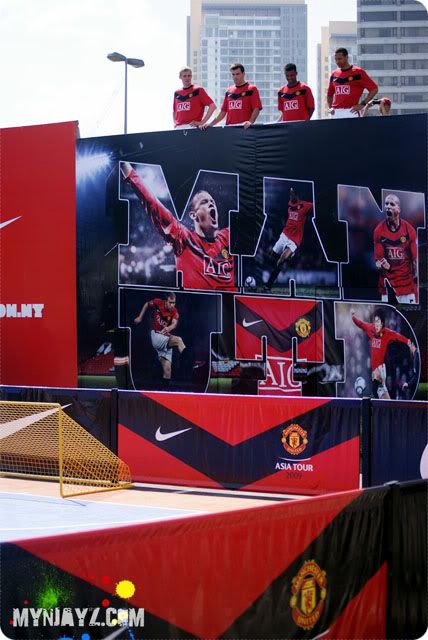 Players rising up with the Nike ads.
A Close up photo. Did Ferdinand and Gibson looking at my lens ? lol.
Birds eye view of what's happening there.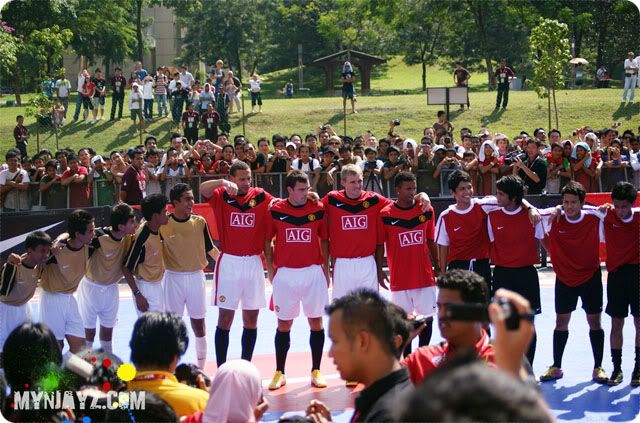 Group photo with Nike5 finalist. The winner will play against 4 man utd players.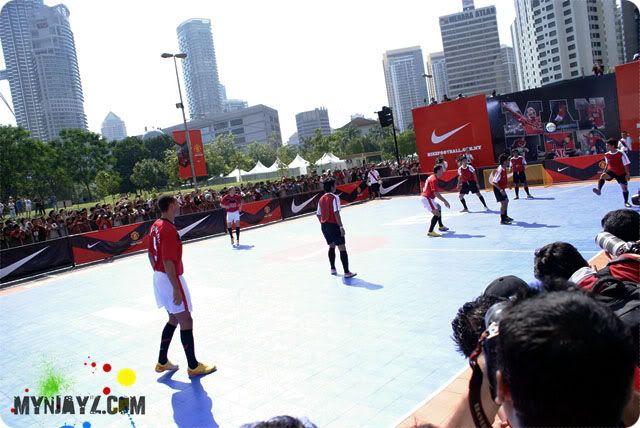 Manchester United payers playing with the KBKK boys. They drew 1-1.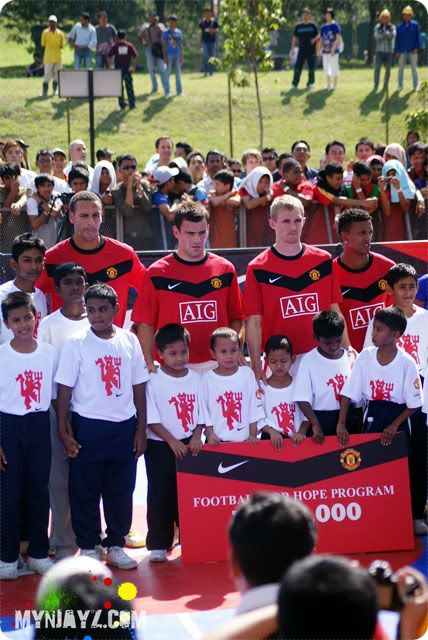 The players posing with the kids. For some charity program.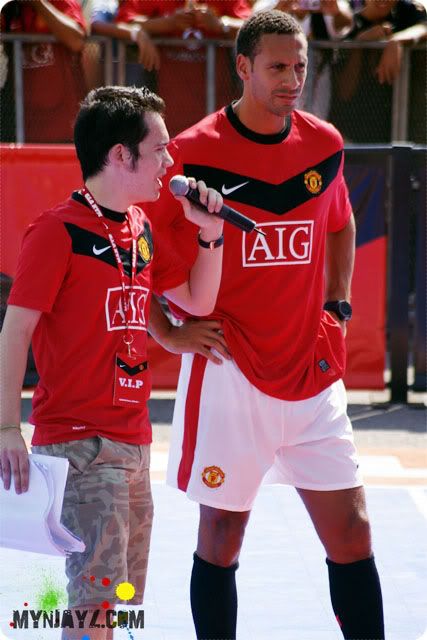 Adam C questioning Rio Ferdinand on the pitch.
After everything is done, the 4 players rushed to Bukit Jalil Stadium for the training session. So as we. 1st, a group photo of us before we ciao. The photographers/ bloggers / journalist.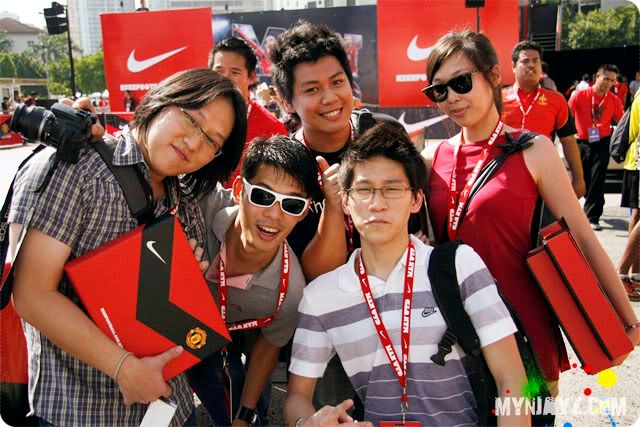 From left, Ian,
Niki Cheong
, Myself,
Mojosh
and Kim Han.
MANCHESTER UNITED ROCKS !
anyone with me ?
Up next, Shout Awards / Man Utd match against Malaysia X. Stay Tune