I told myself last year is gonna be my last time going to Sepang and amazingly, I was there again this year. I was there with a digicam last year and did not took anything. Totally sucky I know. But this year, ain't much a different compared to last year. I went there, being so lazy to shoot + I totally failed my panning shot shooting the F1 cars. Quite Disappointing. But anyhow, I still will just post them up larh. don't care!
Oh ya this year, I went there under Advertlets & Tune Group. One of the main sponsor for Lotus F1 team. Yes indeed I was there to support Lotus F1. But none of them were in the top 10. But still, they managed to finished the race. Which was quite a good start? lol. I hope sooo.
Now, some pictures I captured @ Sepang F1 Circuit.
Grand Stand entrance. Too bad I wasn't there for the grandstand but Bryanlyt and JonYKT does. Im so jealous.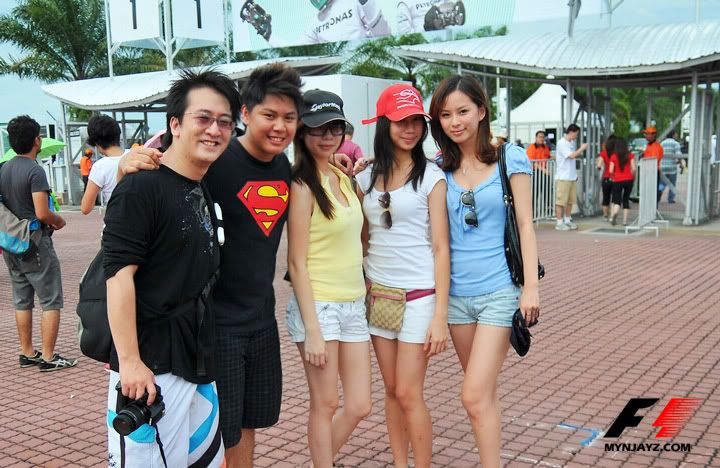 Went there with Joshlim and the girls Samantha, tiffany, Laura and Jiawen (photographer) & also with a bunch of Advertlets bloggers like Brendan, Nigel, Dila, Azrin, Daniel etc.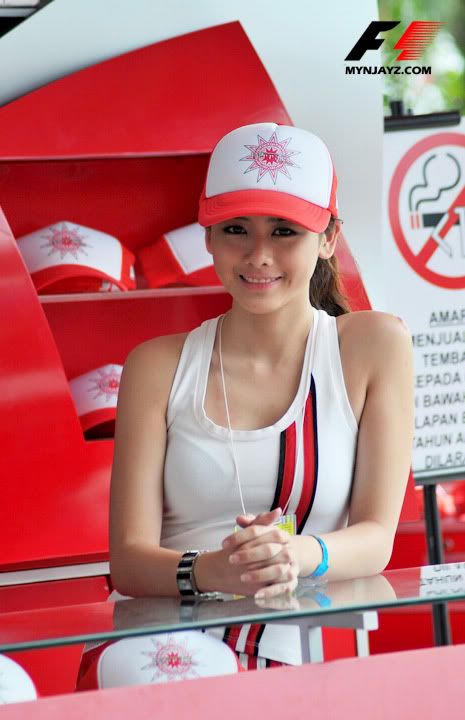 Spotted this cute girl which looked a lil like @TCMAINE. Aren't she?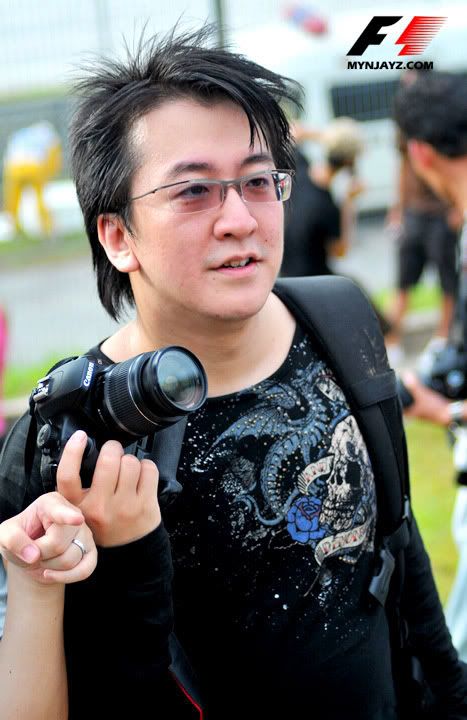 For the very first time. Seeing Joshlim, equipped with a complete DSLR gear. Good head start!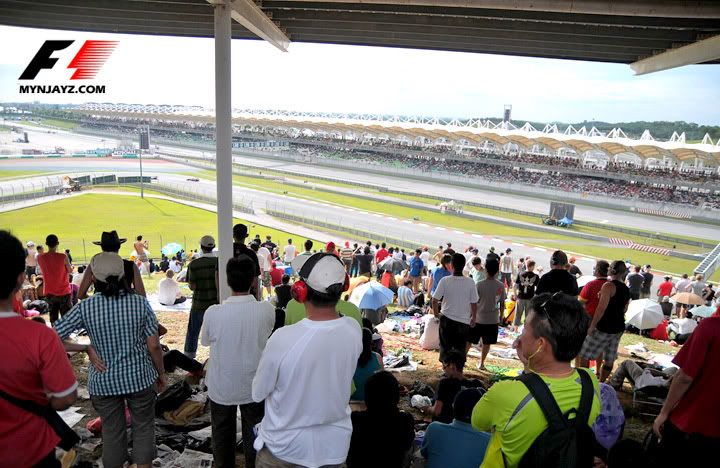 All of the time, I was here. C2 Hillstand covered. Pity me 3 times went there also got the same place.
Lotus heikki kovalainen. 17th place. Quite Disappointing. I was there to support this guy actually.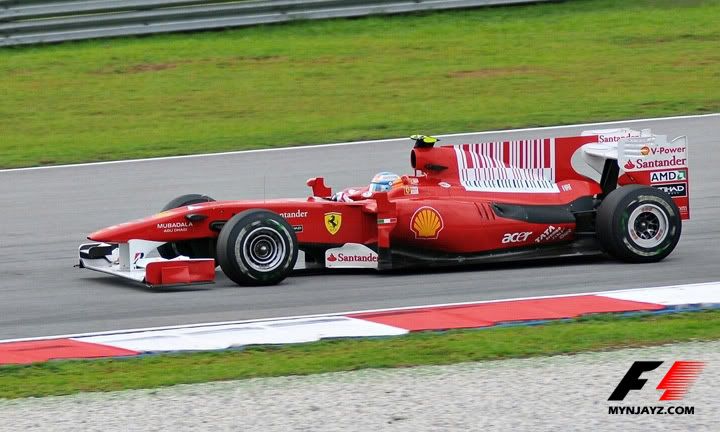 Ferarri Fernando Alonso. Also a very Dissapointing 13th place.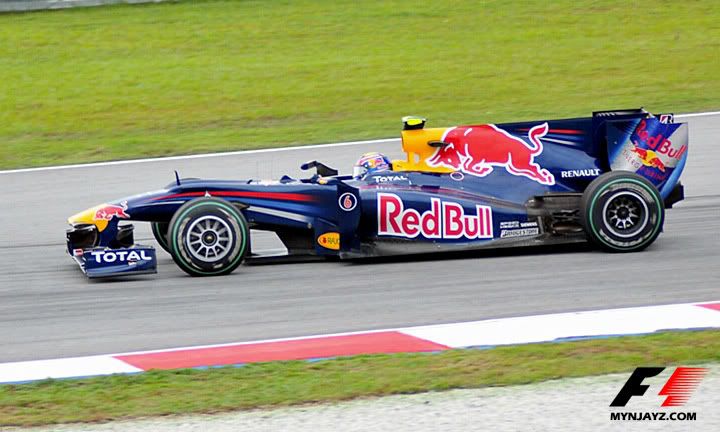 All fail shot right? 70-300mm wasted. Gah. Anyway this is Sebastian Vettel from the Redbull Racing. Got 1st place. My prediction was correct !
I think, Redbull car was the fastest, that's why you can see them always getting 1st 2nd or 3rd place. Not fair for those good drivers but with lousy slow car. make it a fair play. F1 officials should set a new rule which all cars must have the same speed and all. So, everything will only depend on how good are you in driving that car.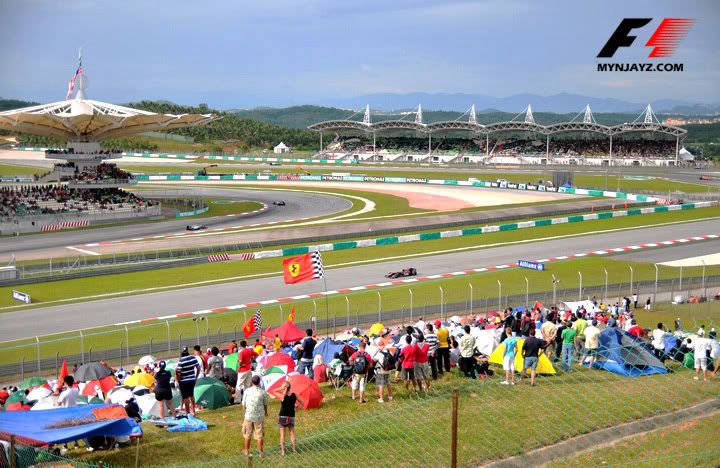 Nice view from hillstand covered C2. But still, I want Grandstand !
Anyway, thanks once again to Advertlets, Tune Hotel & Tune Group for the ticket passes.
That's all for now. More photos of F1 Cars in da future !
...