It was yesterday, Foursquare World Meetup Day with Tune Hotels. Just so you know, there are more than 383 @foursquare Meetups scheduled in 64 different countries yesterday throughout the globe. That's CRAZY! Check it out
http://www.meetup.com/foursquare/5002/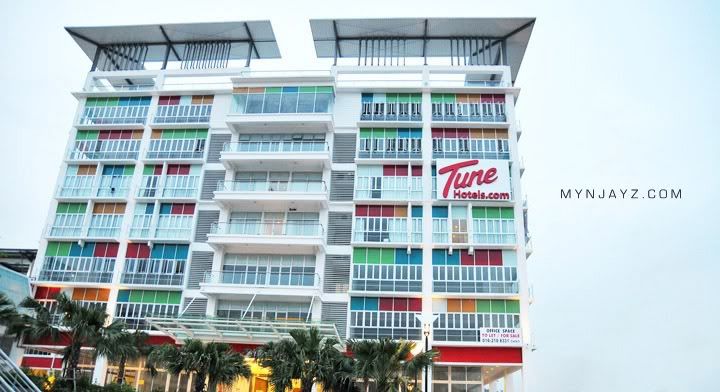 Went to a Foursquare meetup organized by Tune Hotels. And they did the gathering in their newly opened Hotel branch which is located at Kota Damansara. Very colourful building. And yes, the early 50 foursquare users who checked in Tune Hotel, Kota Damansara, gets a goodie bag. We gathered, we checked in, we snap photos, chitchat, talk foursquare!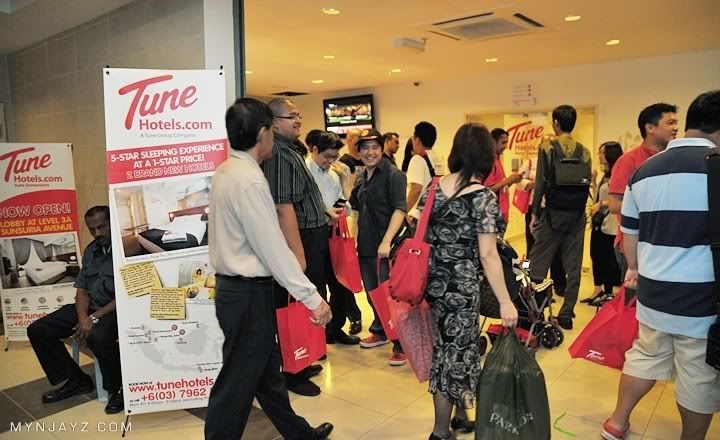 Foursquare users crowd starts to build up!
Newly foursquare users. Hitomi, Angelkein and Yasmine. and Bryanlyt.
My new trademark? lol.
After all the camhoring, I walked around Tune Hotel and have a tour myself.
From what I know, Tune hotel is very famous with their Tag line "5-star sleeping experience for 1-star price! Affordable, Clean & Safe". Indeed it's very promising. and now, Tune Hotel has 7 branch across the country and also 2 overseas. Malaysia: Kuala Lumpur (beside maju Junction), Kota Damansara, KLIA - LCCT, Downtown Penang, Danga bay Johor, 1Borneo Sabah, Waterfront Kuching, Sarawak. Overseas: London and Indonesia. The London branch is gonna launch on this August.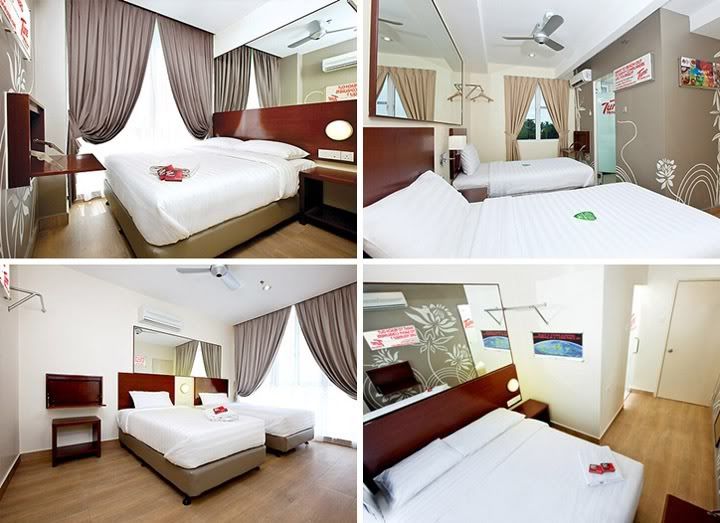 Check out their rooms in Kota Damansara branch. "5-star sleeping experience for 1-star price! Affordable, Clean & Safe". Well said!
Surrounding Amenities around Tune Hotel: Dataran Sunway, The Strand, Sunway Giza shopping mall, SEGi University College, Giant, Sri KDU, Seri Selangor Golf Club, Tropicana Golf Club, Selangor Polo & Country Club, Tropicana Medical Center, Ikea, The Curve, Tesco, Giant, One Utama, Ikano Power Centre, Sports Planet(Futsal). *Quite a strategic location I shall say.
They provided us free dinner buffet as well. @ Bangkok Wasabe! Right opposite the Hotel :)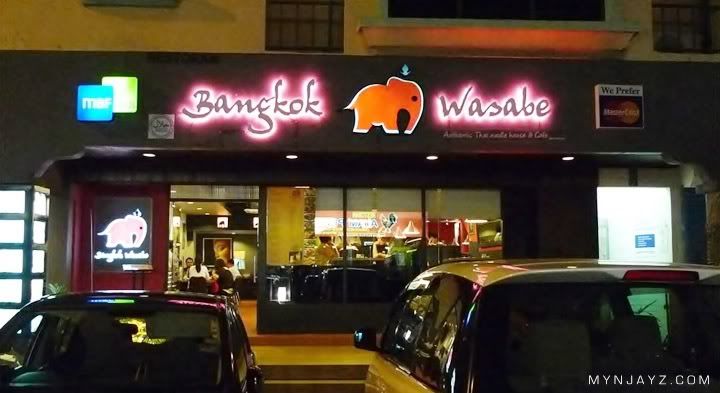 YES, finally we got the swarm badge. It's a success. Kudos meetup organizer, Biresh! Though I got it already from the previous meetup but still, im looking forward to the SUPER SWARM BADGE !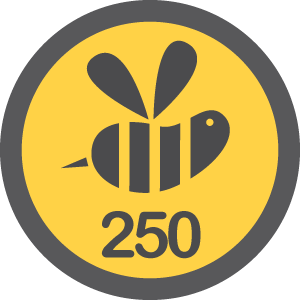 Super swarm badge which require 250 foursquare user check in the same location.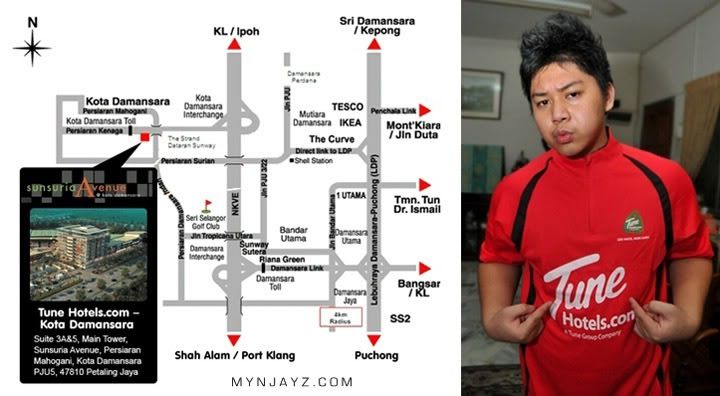 Tune Hotels.com – Kota Damansara
Suite 3A&5, Main Tower, Sunsuria Avenue, Persiaran Mahogani,
Kota Damansara PJU5, 47810 Petaling Jaya, Selangor
For more information, 3 links below seems helpful.
http://www.tunehotels.com/
http://www.twitter.com/tunehotels
http://www.facebook.com/tunehotels
...