Just so you know, National Geographic opened their first National Geographic store in Lot 10 Kuala Lumpur, Malaysia on April 7th. It's the second store in Asia and fourth in the world. And which, I was invited to attend the grand launching of the store happening last week on the 22th of June 2010. YB. Dato' Sri Dr Ng Yen Yen was there to officialize the store alongside with Tan Sri Francis Yeoh and Ruth Yeoh, the Director of Investments for YTL Corp Bhd.
This National Geographic Store in Lot 10 was inspired based on National Geographic's 120-year heritage of getting people to care about the environment. Anyway, Here how the store look like.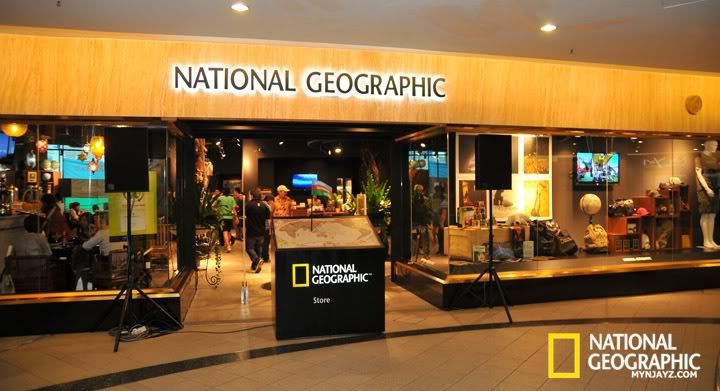 Very nicely done. My friend, Wilson said it was better compared to the outlet in Singapore.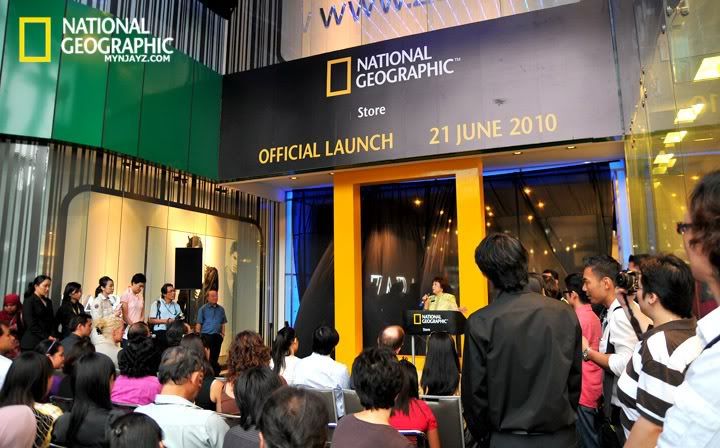 Press conference was held outside Lot 10. At the entrance.
Members of the media/press and VIP's was there. Eventually, It was quite grand and attracted passer by visitors to drop by as well.
After the Press Conference, all of us walked up to check out the store. On our way up, we get to see lots of people dress in costumes OR dress up in different themes from various of countries.
These guys are from Africa I guess.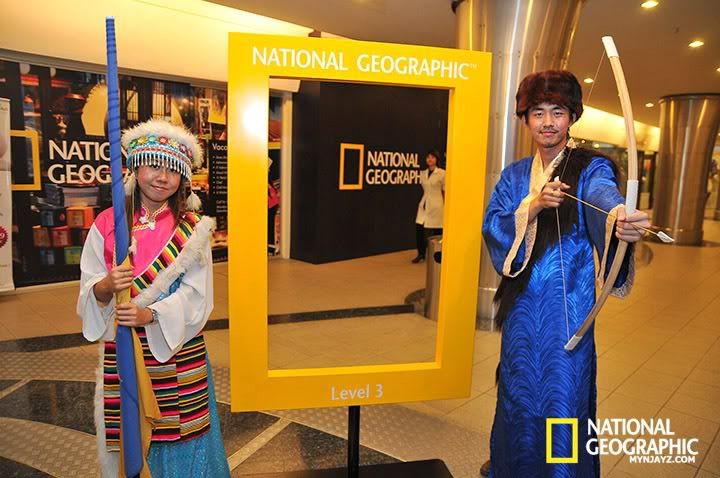 Oh hey, im pretty sure they're from Mongolia.
YB. Dato' Sri Dr Ng Yen Yen posing for the camera. Promoting some health drink it seems.
YB. Dato' Sri Dr Ng Yen Yen, Tan Sri Francis Yeoh and Ruth Yeoh giving a talk to the press.
In a way, we can also say that this store is an ideal one-stop shop for picking out gifts, hobby and interest as well. Attractive coffee-table books such as photography collections and atlases are readily stocked in the decorative bookcases. Not to mention adventure bags, collectible toys, magazines, T shirts etc. Worth it for adventurous individuals to drop by.
Let's have a look what they have there in the store.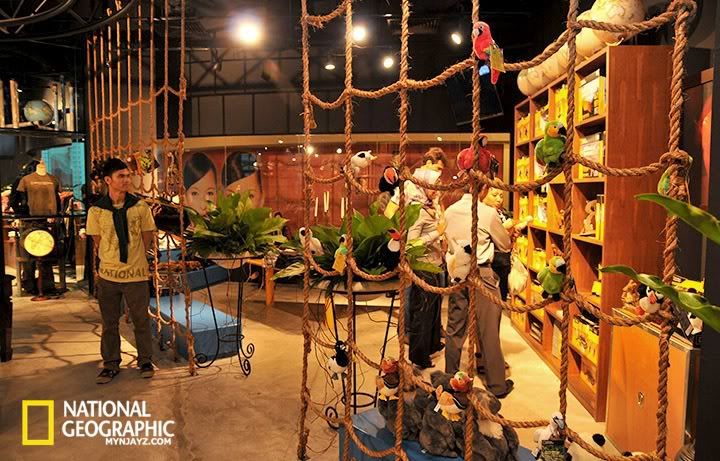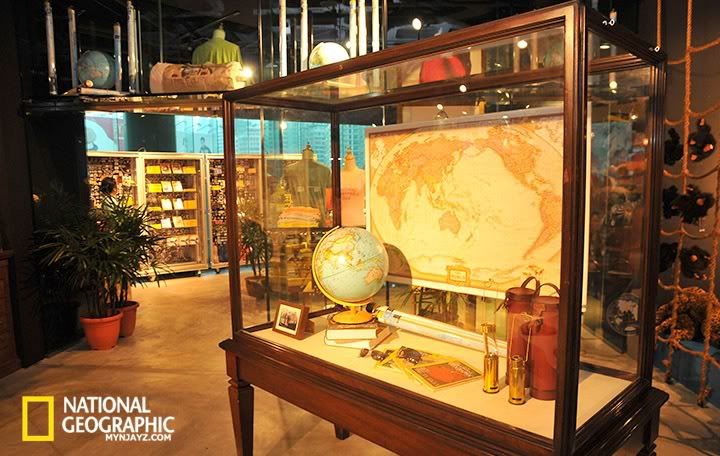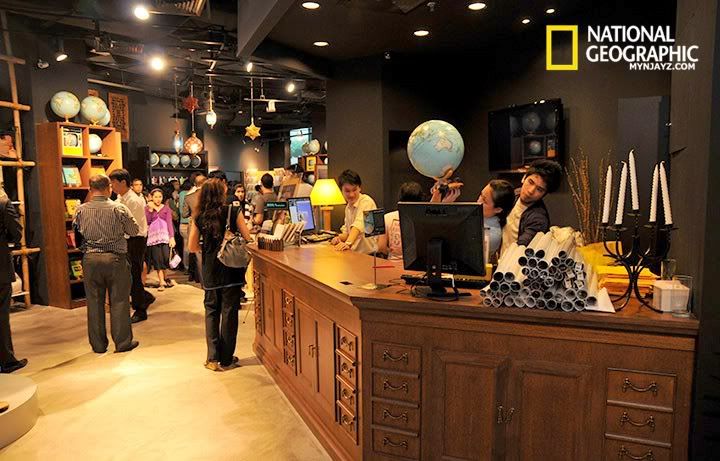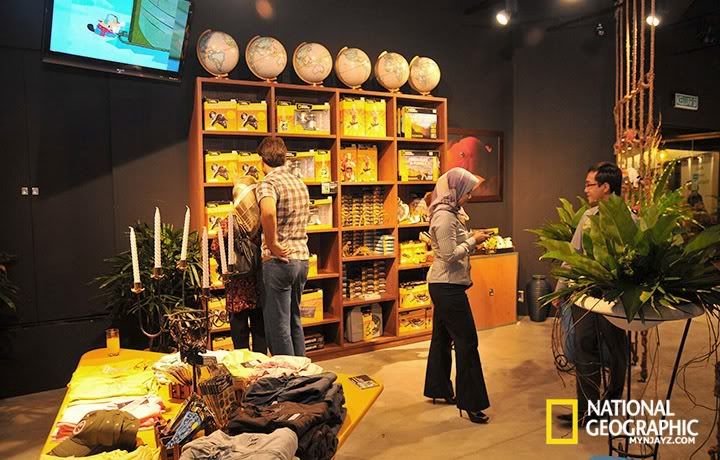 Oh did I mentioned that they served us food and beverages as well! A concept from wide range of countries as well. America, Spain, China, England, Italian and Malaysia ! How wonderful.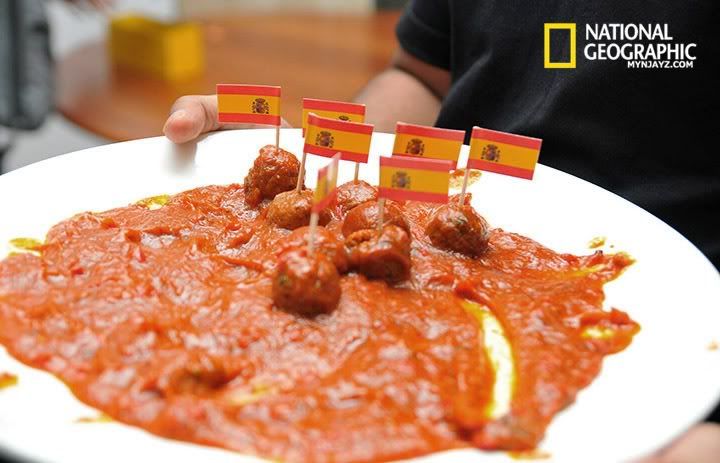 Customers can also drop by to visit their in-store Café. A great place to hang out after your visit to the store. It highlights delicious treats ala Pinchos (a traditional Spanish way of eating small portions of food-on-sticks) within a Mediterranean-like ambiance.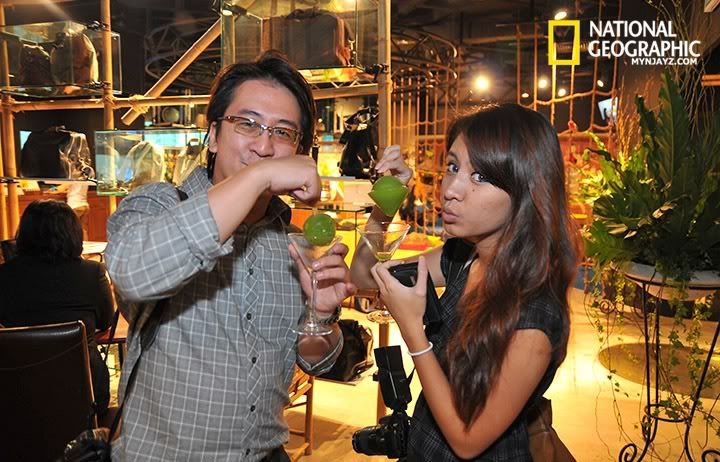 Josh & Hanie are enjoying their iced kiwi !
Belnie was there as well. As a VIP Guest.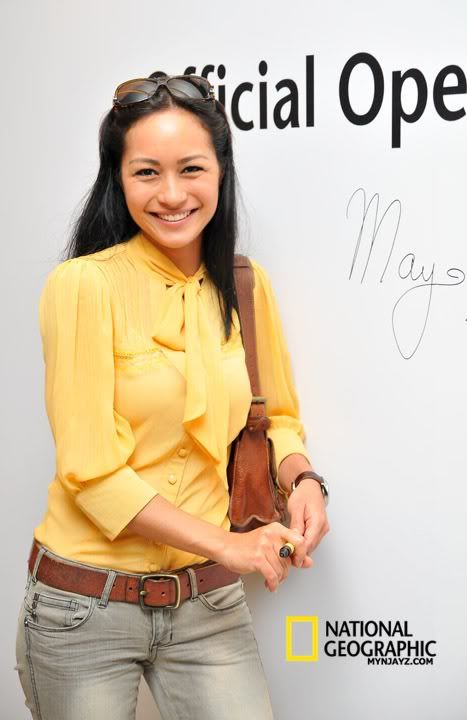 Very sweet Maya Karin was there also. Dress up very matching with the launch.
Daphnie Iking and Will Kuah signing their name on the backdrop.
Not to forget Advertlets boss, Pimping Josh Lim.
Was busy snapping photos and covering the event. Didn't get myself in the photo. Thank God Khairul was there to help me took this photo!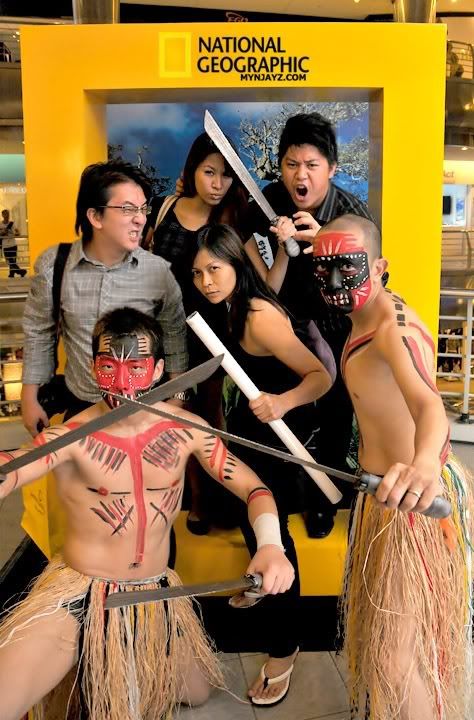 Advertlets team with the African boys! Our facial expressions, EPIC!
Well, it's nice to see that we have our own National Geographic store in Malaysia. One day I must go there and pay another visit. Have a drink at the cafe and check out the store in more detail.
National Geographic Store Address:
T 16-17, Level 3,
Lot 10 Shopping Center
Tel: 03-21448288
Check out more:
http://www.nationalgeographic.com/
...