Korean pop group BEAST (also known as B2ST or 비스트) rocked KL Live, and Advertlets Bloggers were there to cover the showcase! B2ST consisting of Yoon Doo Joon, Jang Hyun Seung, Yong Jun Hyung,Yang Yo Seob, Lee Gi Kwang & Son Dong Woon, BEAST performed their hit singles "Shock", "Bad Girl", "Special" and more. Over 2000 people attended the recent showcase on the 26th of June 2010 at KL Live, with some queuing up as early as 6AM (the concert was at 6PM!)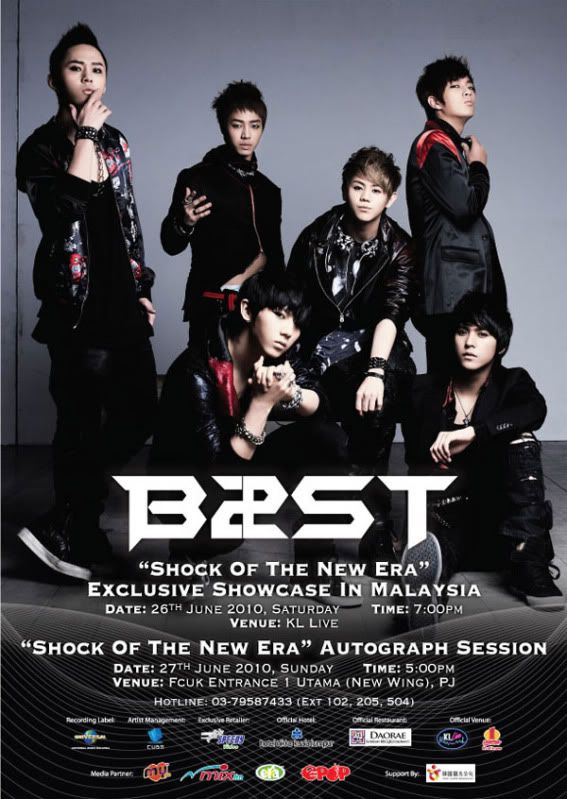 Thanks to Universal Music Malaysia. We, the Advertlets Bloggers got to not only skip the massive queue, but also get exclusive photographer/Media passes as well as the opportunity to cover the press conference. How awesome is that!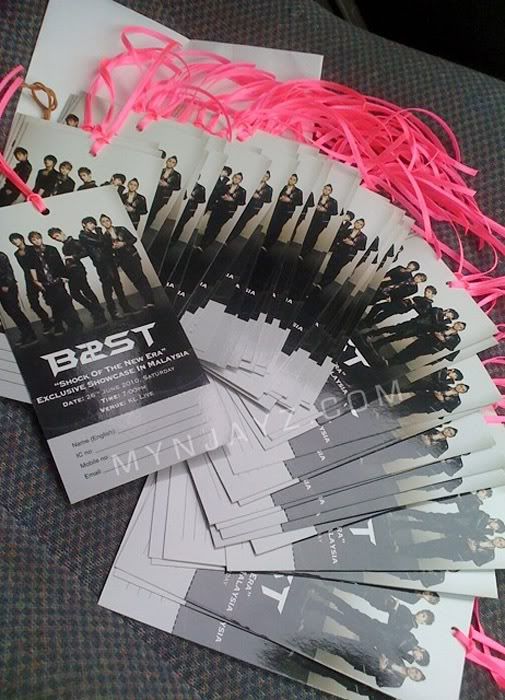 Thanks to Universal Music Malaysia. These passes are for all the B2ST (BEAST) Fans out there.

It was my first Korean KPOP concert/showcase I've ever been. To be honest, I don't even know them when I was there. But when the show ended, I've become one of their fans already. Quite addictive their songs. Especially songs like "Shock", "Bad Girl" and "Special".
Here are some photos taken that night. The BEST part was, I was right in the middle & standing right in front of the stage :)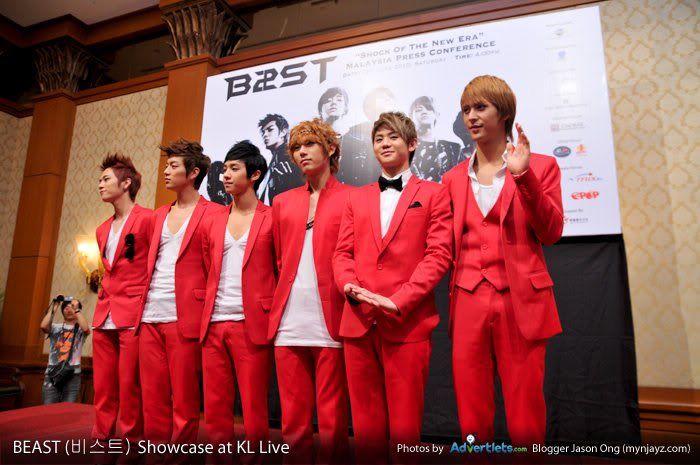 Attended the Press Conference of B2ST @ Nikko Hotel before the showcase at KL Live.

They can speak Mandarin. All of them. But only one speaks fluent Mandarin.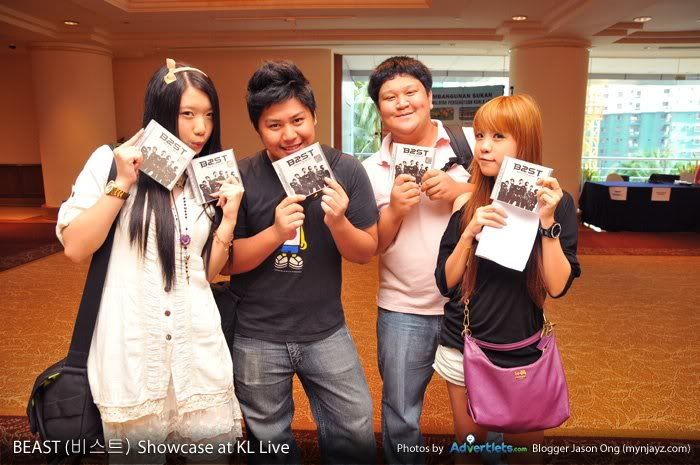 Our B2ST free album from Universal. Jamie, Me, Azreen and Yumi.

Advertlets Joshlim with the crowd. Look at that. Very crowded !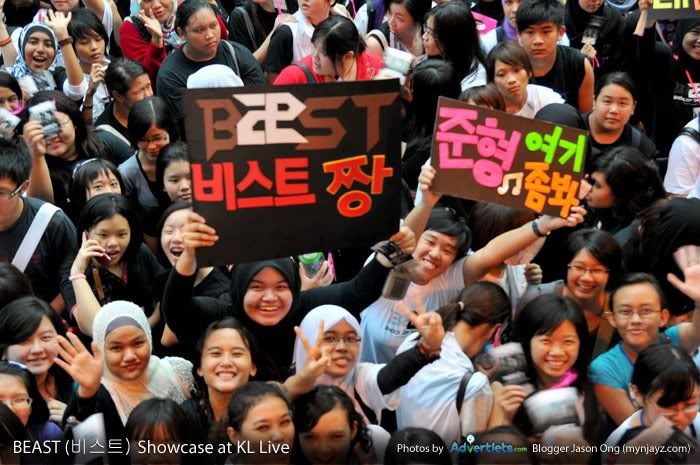 BEAST fans, spot yourself if you come across to my blog.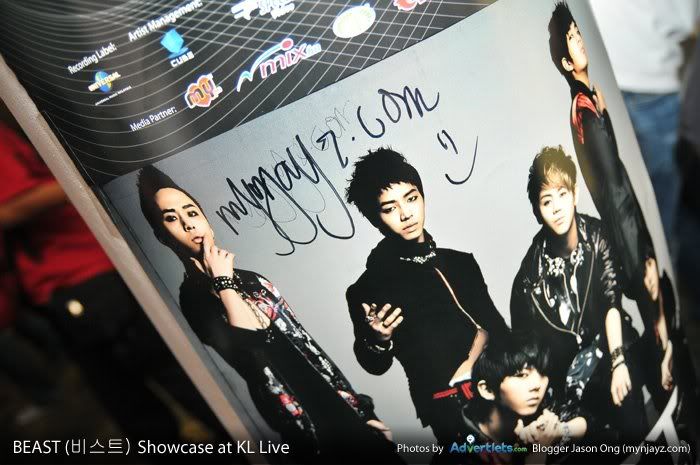 Guess who's signature on B2ST poster? itz mynjayz.com yao!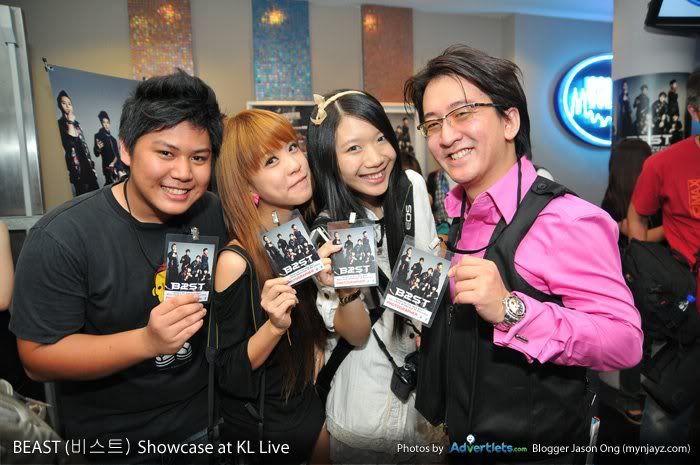 With Our Media/Photographer pass.

Thanks everyone for coming. The Advertlets bloggers was there!
Check it out inside KL Live ! Full house. Didn't know Beast was that well known and famous among young Malaysians.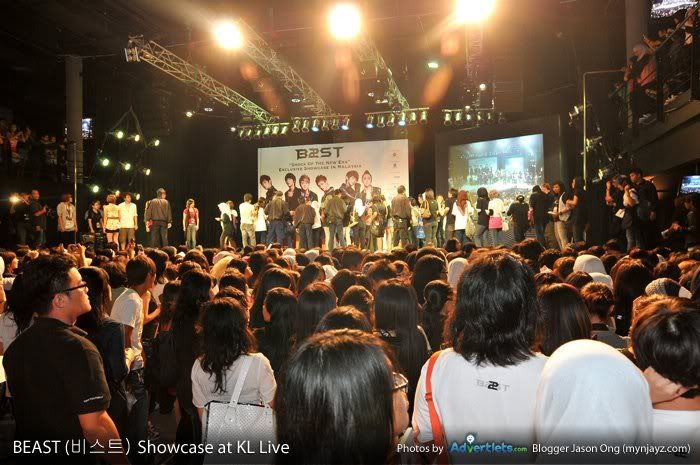 Beast huge fans with B2ST T shirts get to go in first.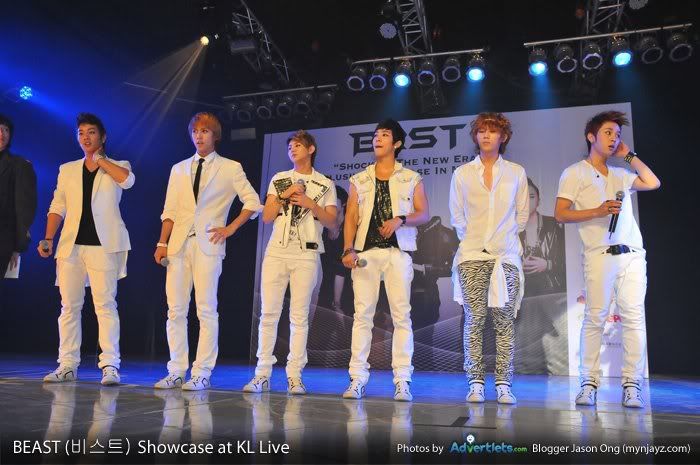 Beast in da house yao!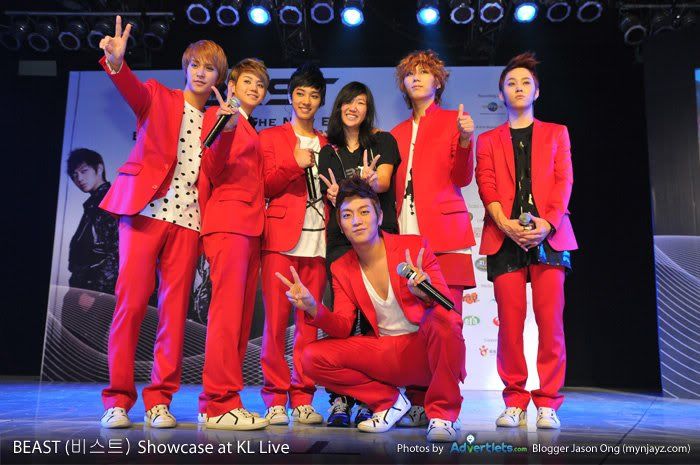 Who can dance "SHOCK" get's a photo with Beast. She's the lucky girl.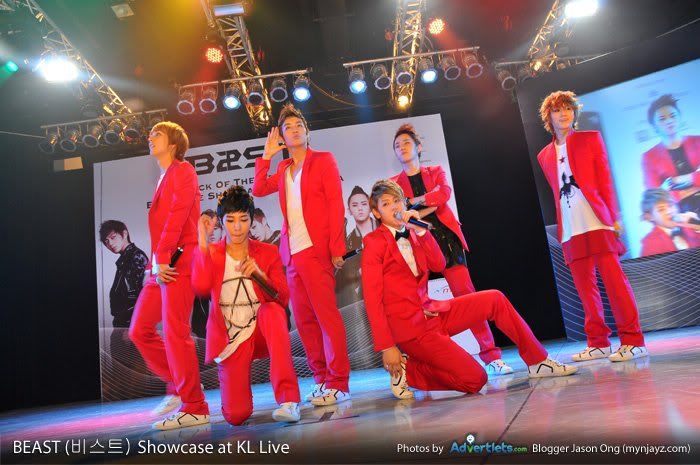 Their dance move was not bad. Their songs was not bad.
"SHOCK"
Every day I shock (shock) Every night I shock (shock)
I'm sorry jebal naege dasi dol-awa jullae
Every day I shock (shock) Every night I shock (shock)
nan neo ttaemun-e amugeosdo hal su eobsneunde oh
Come to me oh oh oh tonight so so crazy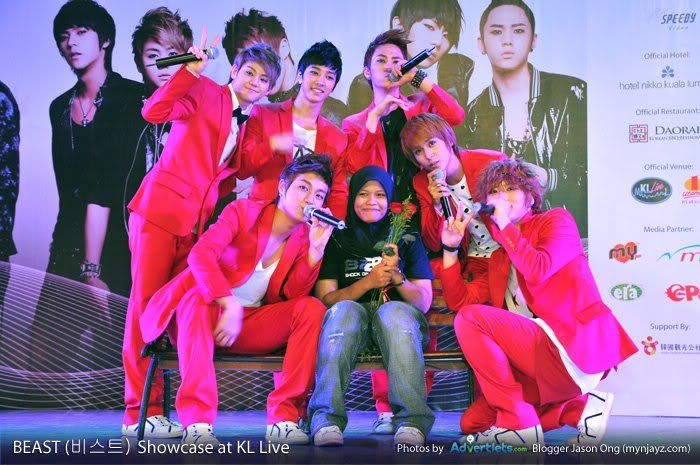 Lucky girl who got called up for A song & photo with Beast.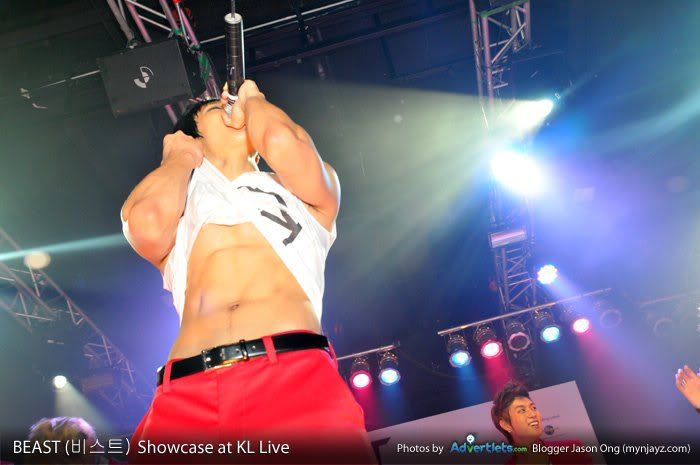 Favourite photo of the night. For the girls. Nice Abs bro. LOL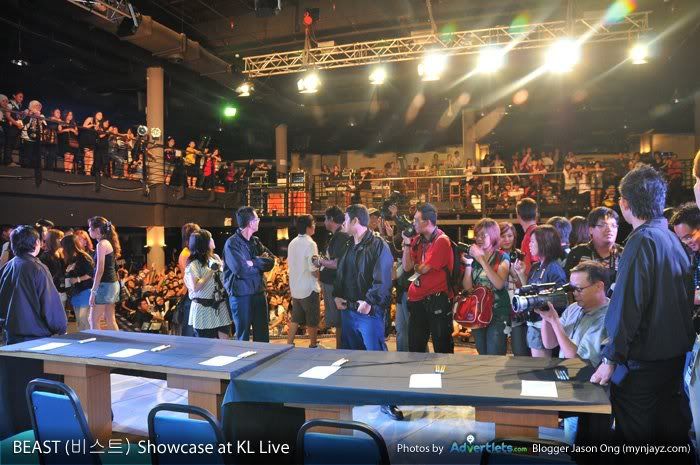 Autograph session after the showcase.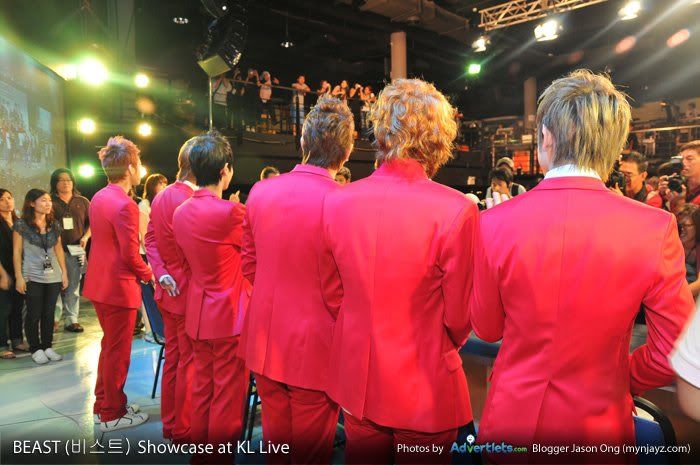 Here A Video I took with my D300s. This is their hit singles "Shock" performance @ KL Live. Enjoy.

Once again, Thanks again to Universal Music for making this happen. Of cause, not to forget, Adverlets.com I Certainly had fun that night!
More close up photos, videos of B2ST (BEAST) coming up in the next post #PART2. Make sure you visit back to watch HD video compilation I've compile. I'm Officially KPOP-ED!
Follow me for more updates/happenings/what's going on me @ http://twitter.com/mynjayz
P/S: NEXT MONTH CONCERT : USHER & WORLD STAGE !!!
...