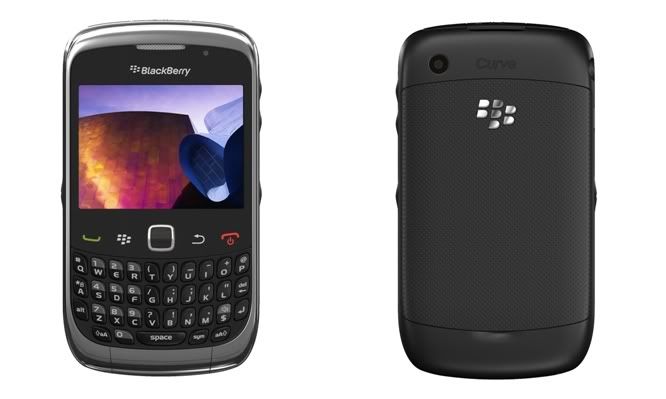 IT'S The ALL NEW
BLACKBERRY®
Curve 9300 Smartphone – with 3G
The BlackBerry® Curve™ 3G 9300 is the first 3G Curve handset and is a straight upgrade to the BlackBerry Curve 8520.
WHAT ARE THE BLACKBERRY® CURVE™ 9300 with 3G FEATURES?
Top Features
!
• BBM™
• 3G
• Push technology
• Long-lasting battery
• Now with GPS and updated Wi-Fi®
• Smartphone color options (optional: depending on carrier)
What's new
?
• 3G
• GPS
• Wi-Fi®
• All new look and feel (design)
What's great about Blackberry is that..... THE BBM! Very famous among BB users around me. It gives you the advantage of msging someone around the globe for free, without any charges applied! How awesome is that? Also now with the 3G speed in it with usually having Edge signal for BB Curve model. I should really take this into consideration.
Check out further details at:
www.celcom.com.my/celcomexec/blackberry/bbcurve9300.php


Get the new Blackberry Curve 9300 with Celcom Exec
- Now available from Celcom at any Blue Cube outlet!
- Sign up for the Celcom Exec 50 or Celcom Exec 250 plan and get the smartphone for as low as RM688!
- Choose from any of the packages in the table below:

I would LOVE to get the RM888 contract! Perhaps I should try using BB. Cause my friends around me been telling me how great BBM is and I get to join their clan and start BBM each other as well.
Blackberry Curve 9300 Roadshow @ The Curve, Mutiara Damansara

- Visit the Celcom booth at The Curve, Mutiara Damansara (outside e@curve) on Saturday, 18 September 2010, from 10am-10pm. Which is Tomorrow!
- 1st 150 customers to purchase the new Blackberry Curve 9300 & sign up with Celcom Exec from the Celcom booth on the day are entitled to get it at 70% off the RRP (RM388)
- Customers who purchase the smartphone on the day will also stand a chance to win a white Blackberry Bold 9000 or a white Blackberry Bold 9700
Check out further details at:
www.celcom.com.my/celcomexec/blackberry/bbcurve9300.php
Instead, I think I will try my luck to get my new BB Curve tomorrow. 70% off Retail Price. Which is only RM388! What are you guys waiting for? Wake up as early as 7am, be there at 8am and start lining up! Common, how often you can get a smart phone worth RM388?
I'll be there! and hope to see you there too!
...