Kuala Lumpur, 17 August 2010 - Oh Yeah Arthur's Day is coming!
Arthur's Day honours the remarkable legacy of Arthur Guinness, the pioneer and philanthropist, who signed the 9,000 year lease on the St. James's Gate Brewery in 1759 – thereby introducing the iconic dark brew GUINNESS® to the world.
1 year had passed. Last year, Arthur's Day brought together some 15,000 party goers to the thumping, trademark tunes of multi-platinum band, the Black Eyed Peas. This year, pumped up hip hop, rock and R&B fans can look forward to an energized concert with back-to-back electrifying performances from their favorite artists at Sunway Lagoon.
Join Me In The Worldwide Celebration Of Arthur's Day! Are you up for it?
Hopefully this year will be BIGGER and BETTER! :D
Thus, I've attended the press conference at @live, Sunway Pyramid a month ago to announce the Artiste who's performing on Arthur's Day Celebration on the 24th September 10 at Sunway Lagoon Surf Beach.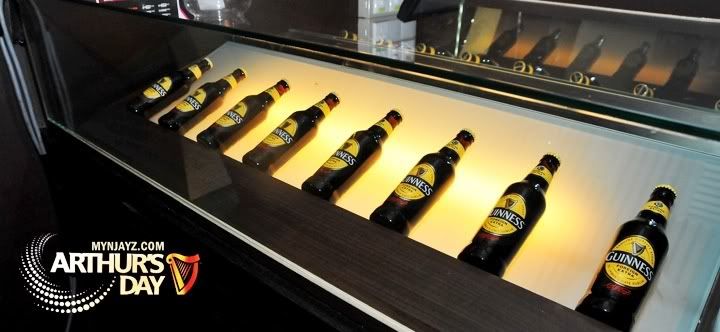 Free Flow Guinness the whole night for us! At first I wasn't quite a fan but after that, I'm seriously loving it.
Pictures of bloggers and peoples at the event.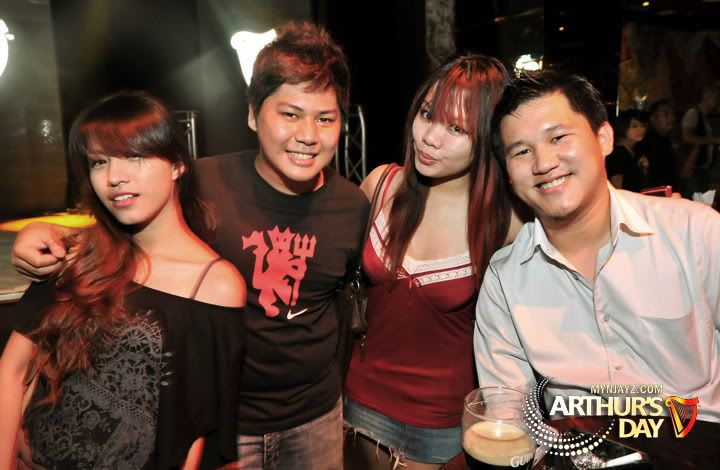 Hanie, Me, Jessica and Eric.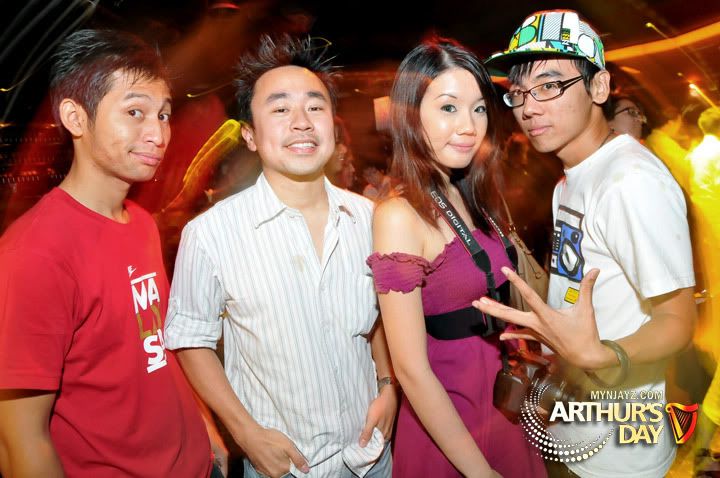 Feeq, Evo, Jia Yeen and Jeremy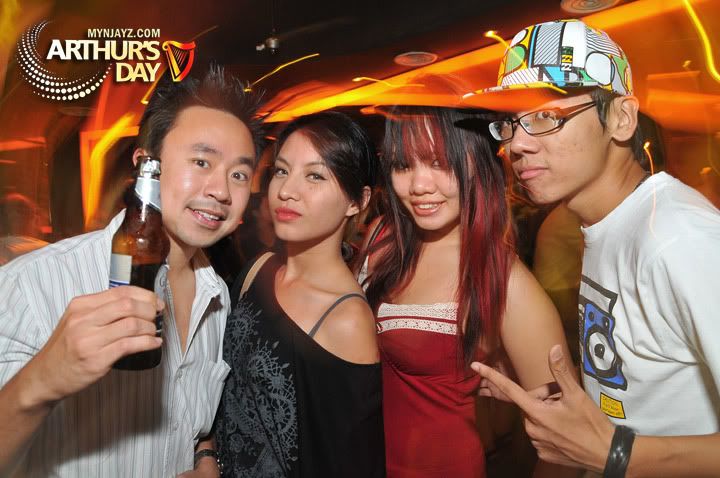 Evo, Hanie, Jessica and Jeremy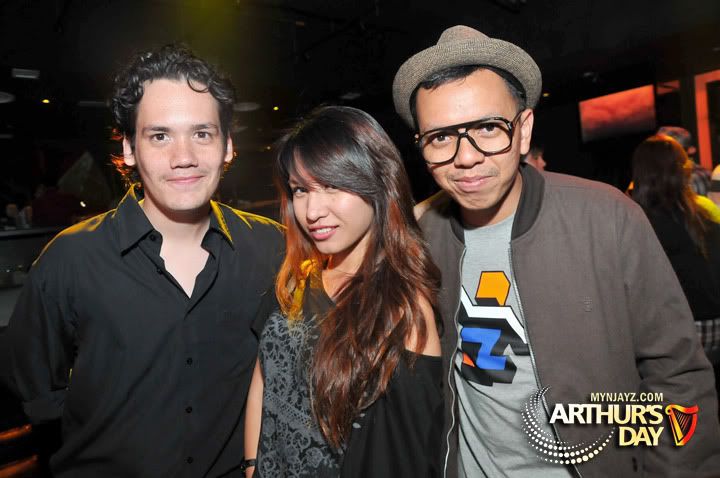 Adam C, Hanie and friend.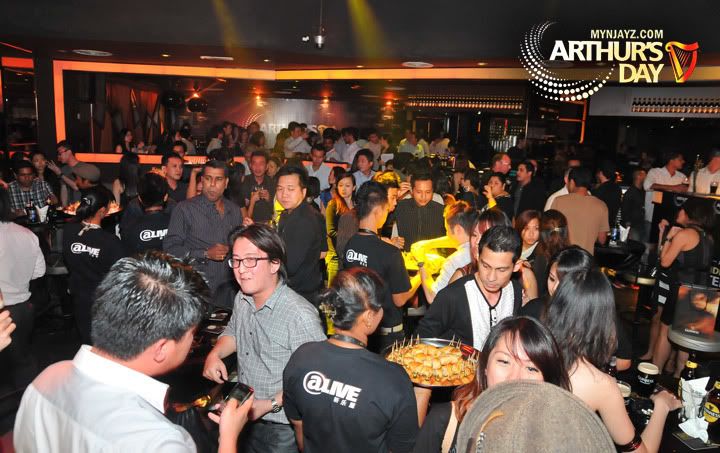 It was quite packed inside before the event announcing starts.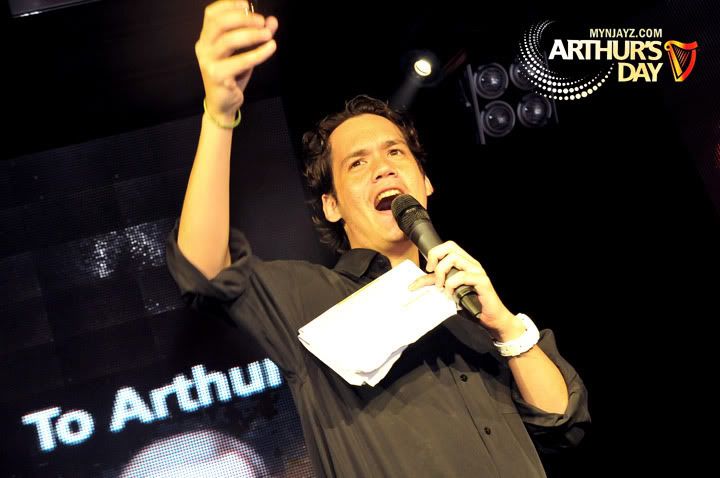 Adam C and Serena C was the MC for the night. Everyone cheers to Arthur!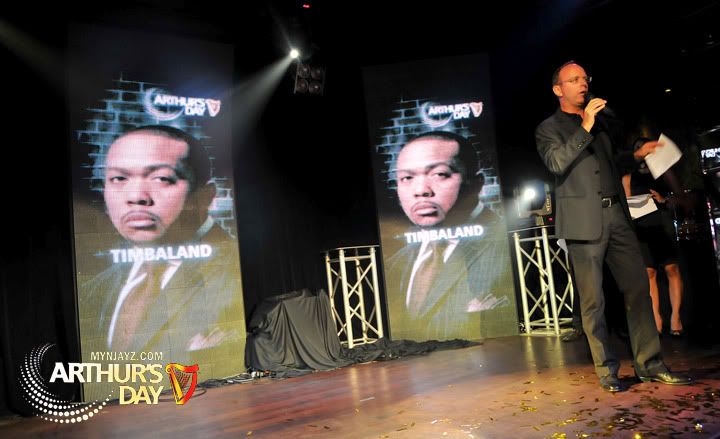 After much anticipation, GUINNESS® has officially announced the line-up of acts for Arthur's Day 2010. Timbaland, legendary two-time Grammy award winning record producer, singer songwriter, actor, musician and rapper, is set to energize Malaysia come 24 September 2010. Timbaland is popularly known for his chart topping albums such as "Timbaland Presents Shock Value" as well as his knack in creating hits for artists such as Aaliyah, Missy Elliot, Destiny's Child, Ludacris, Jay-Z and many others.
Mark Jenner, Managing Director of Guinness Anchor Marketing said: "We are proud to once again host Arthur's Day in Kuala Lumpur and being a part of this worldwide celebration brings a deeper meaning in celebrating the great man – Arthur Guinness. It's no wonder that this remarkable visionary is celebrated around the globe with a massive lineup of music events and festivities."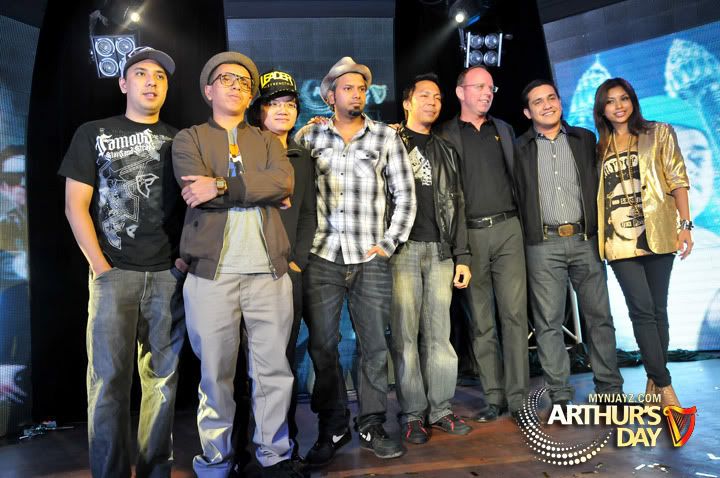 This much anticipated event will also include Thai-American hip hop band, Thaitanium; independent rap-rock band, Pop Shuvit; turntable guru DJ Fuzz, as well as hip hop and R 'n' B artist, MizzNina.

Artiste line ups! DJ. Fuzz, Mizz Nina, Thaitanium, Pop Shuvit and Timbaland.
Arthur's Day 2010 global celebration begins in Ireland at 17:59 on 23 September, with internationally renowned acts such as Snow Patrol and Paolo Nutini, as well as Brandon Flowers from the universally acclaimed band, The Killers, entertaining fans with a live set at the Guinness Brewery, St James Gate. The celebration will then continue at various locations throughout Africa, Asia, the Caribbean, Europe, and North America.
Be sure to join the millions of people participating in the global Arthur's Day celebration this September by picking up your tickets starting Thursday 19 August 2010.
Tickets for this landmark event are priced at RM98 (regular) RM 198 (VIP) and RM 350 (Mosh Pit) can be obtained through official ticketing agent Axcess Tickets (
www.axcess.com.my /
ticketing hotline 03-77115000) or the Galaxy Hotline (
www.galaxy.com.my
/ ticketing hotline 03-2282 2020).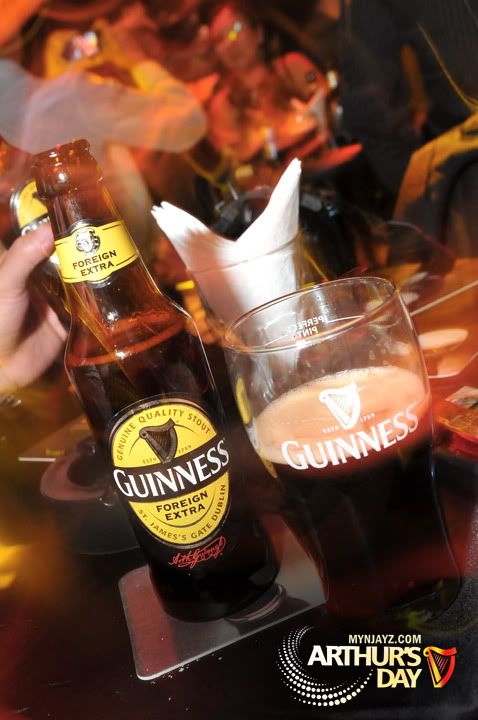 Have a bottle of Guinness, Today. To Arthur!!!!
For more information on Arthur's Day, please visit
www.arthursday.com.my
.
...