Watching sports in Malaysia will never be the same again with the launch of ESPN Player, which is announced 2 days ago by ESPN STAR Sports, Asia's biggest sports content provider.
ESPN STAR Sports' launch of ESPN Player to revolutionise sports viewing in Malaysia. Sport fans to enjoy stellar line-up of world-class sports live anytime, anywhere on the new online multi-sport service.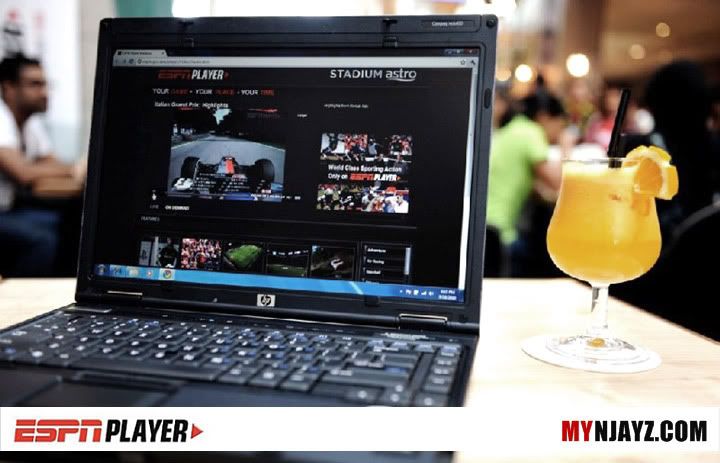 Now, you can watch live sports action online through ESPN Player. Like what I did on the launching day itself, Live streaming EPL match in between Manchester United vs Liverpool.
ESPN Player is now available on www.astro.com.my/stadiumastro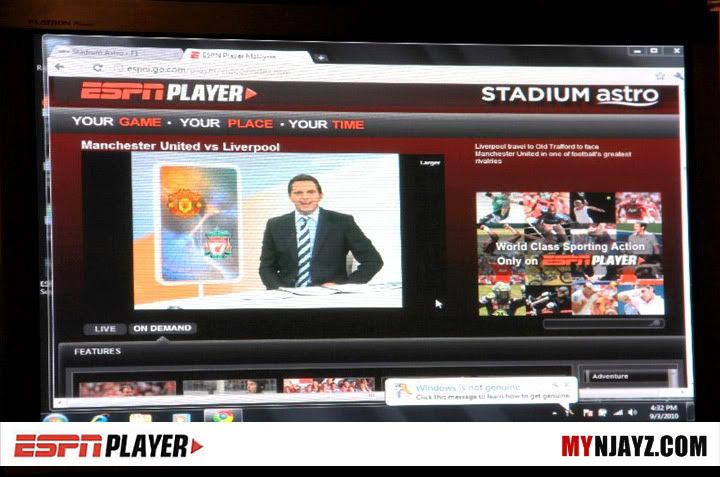 ESPN Player is an online site that you can access via logging – in with your ASTRO account number and then stream on your respective broadband to watch the sports games available in its library.
Do note the following Terms And Condition:
• The library/archive of available games is dependent on ESPN.
• If you do not have an ASTRO account, you can't use this service. And no, you can't pay to only access the ESPN Player. Even though if you would afford to pay for it.
• If you have an ASTRO account but you do not subscribe to Sports Channel, you can't use this service either.
• The ESPN Player is currently available in Malaysia & Singapore, with plans in the works to bring this service to more countries in the future.
• Once you have signed up, you can use the same account details for ASTRO BPlayer too. Or if you already signed-up for ASTRO bPlayer, then use the same account details to log-in. Which is being a Maxis Subscriber.
So basically, you have to be an ASTRO + ESPN sports package subscriber , then you can enjoy accessing the ESPN Player at no extra cost. It's like a flexible access of watching sports on ESPN Player through online. At times when we don't have the time to watch it LIVE sports on Astro, we can actually get to watch the reply/recaps on ESPN Player to re-live the experience time and time again at their convenience.
But before I Proceed, Director of ESPN Player, Mr. Nigel Harper was at the launch yesterday & gave a live demonstration in addition to providing some insights into the rising trend in online sports viewing.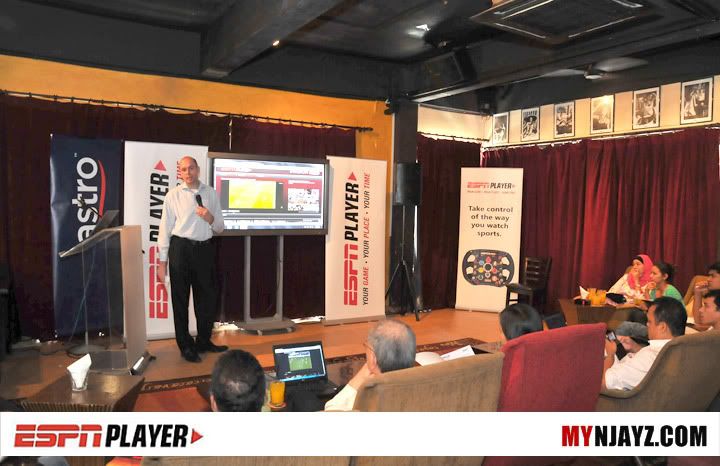 Mr. Nigel Harper was explaining about the features and all for ESPN player.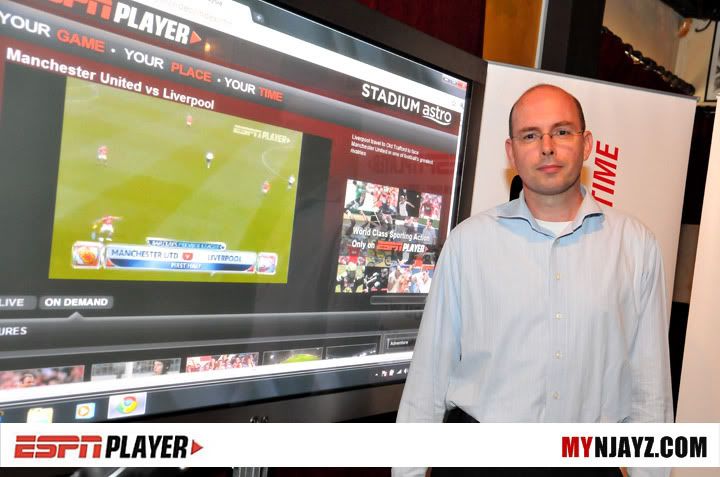 'Mr. Nigel Harper posing and officialize the ESPN Player.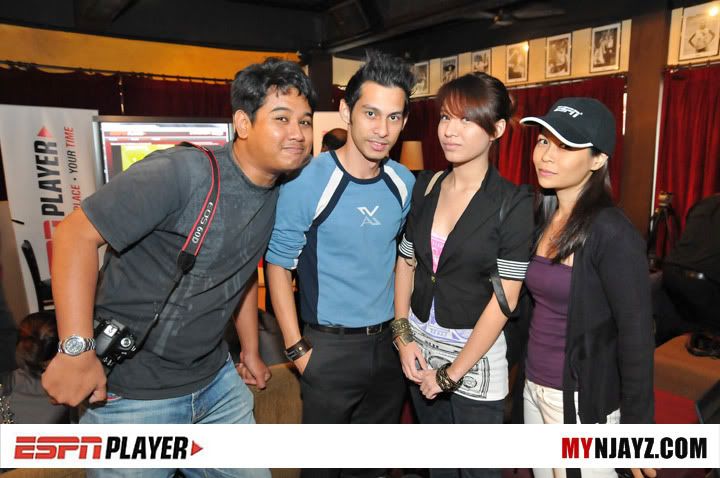 Me and my team were there to cover the event :)
ESPN Player User Guide:
1. Go to
http://www.astro.com.my/stadiumastro/
.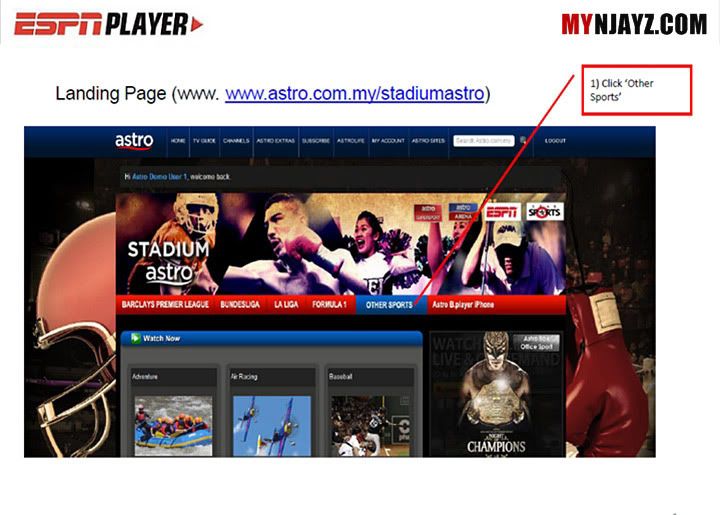 2. LOG – IN Page.
(sign up if you do not already have an account or use your ASTRO bPlayer log-in details)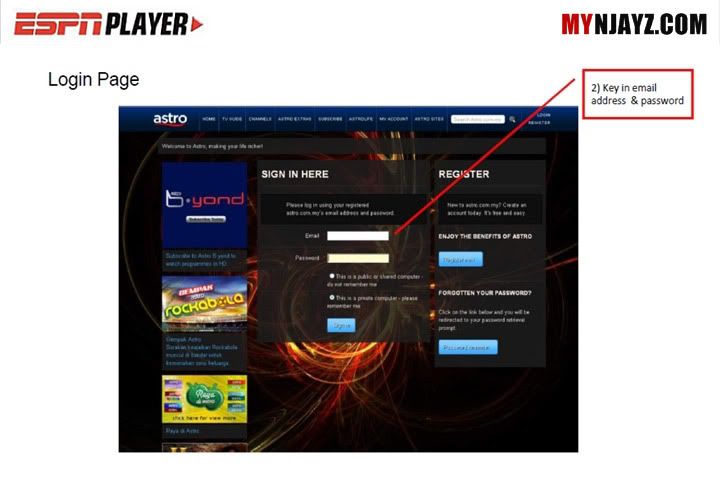 3. Select LIVE / ON DEMAND GAME.


4. Watch your Live Game.
(click on Tab – LIVE on the bottom left.)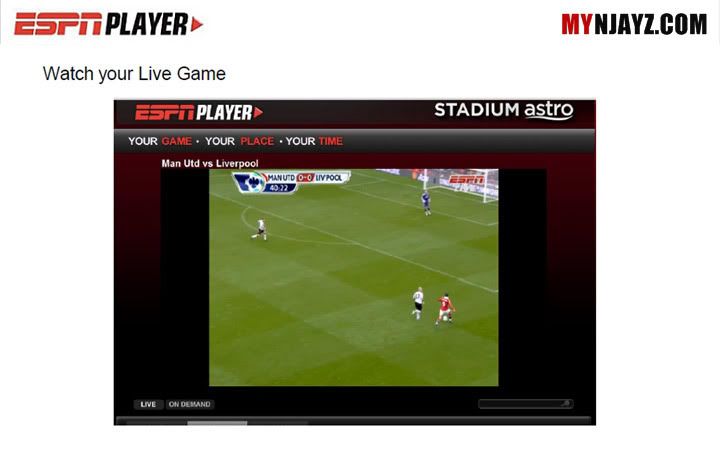 5. Option 2: Watch VIDEO on demand. (click on Tab – ON DEMAND on the bottom left) There is a library of archived content.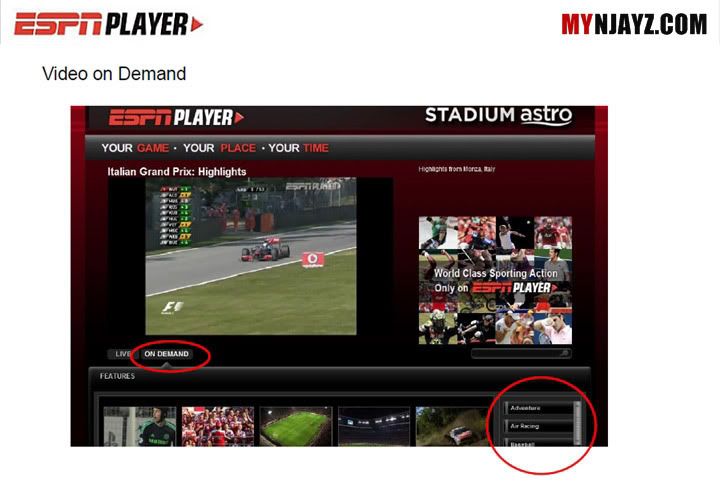 6. Click to watch.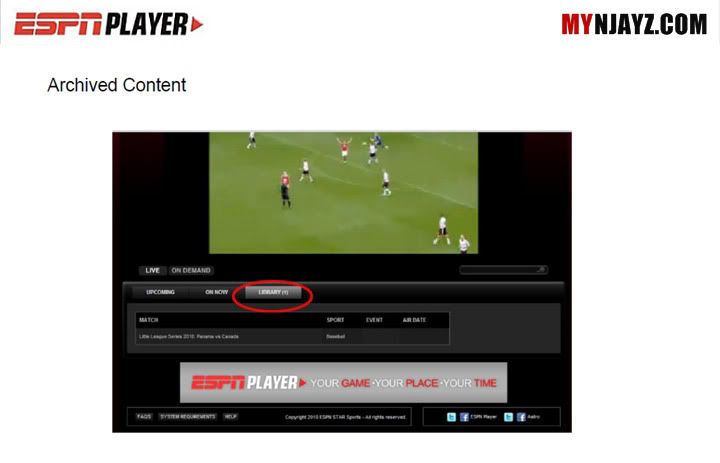 ESPN STAR Sports' first multi-sports broadband network aims to change the way fans watch sports. A revolutionary broadband service, ESPN Player offers on-demand online access to world-class sports and programming, bringing fans closer to the excitement by giving them control to decide what, where, when and how they want to watch their favourite sports.ESPN Player harnesses top quality LIVE content from ESPN STAR Sports and an evolving library of online sports programming. This includes :
Football: Barclays Premier League, UEFA Champions League, FA Cup, England UEFA European Championship; AFC Asian Cup, and exclusive content in Major League Soccer
Motorsport: F1, MotoGP World Championship
Tennis: Wimbledon, Australian Open
Golf: The Open Championship, the OneAsia Tour
American sports: NCAA Football, NCAA Basketball
ESPN Player is available exclusively to current subscribers of Astro's sports package and can be accessed online via the Astro B.player application at
www.astro.com.my/stadiumastro
.
Consumers can call 1 300 82 3838 or visit
www.astro.com.my
to subscribe to the sports package.