Sony Digital Imaging Line-Up for 2010 event took place at Pullman Putrajaya! Woots! What are we doing there? Read on to find out.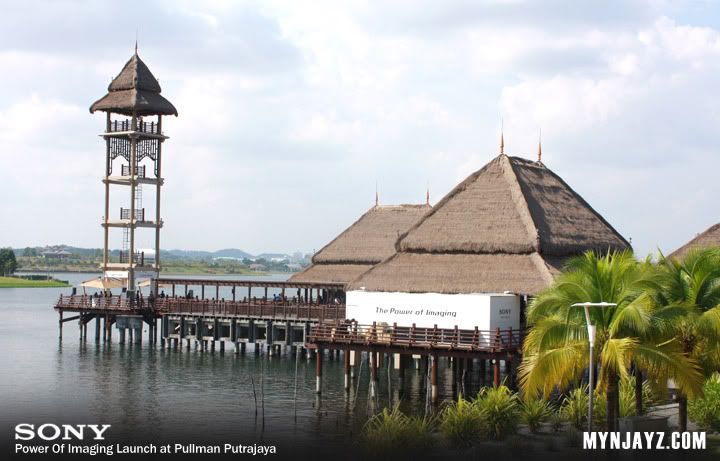 But before that. Oh hey, It's SONY ALPHA's latest a55!!! Looks pretty ain't it? With the L 70-200mm f2.8.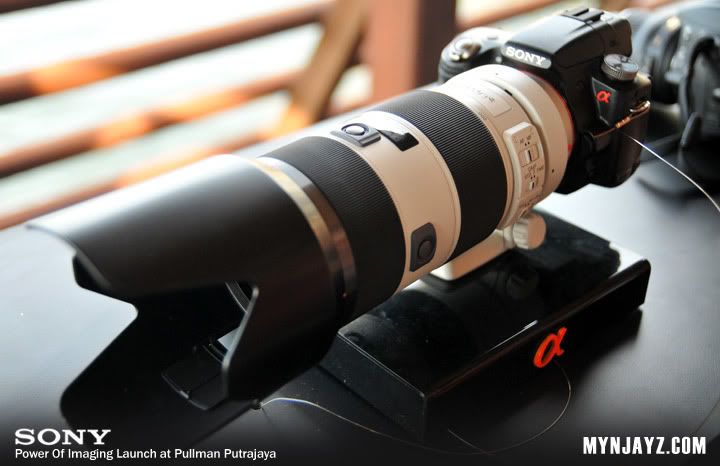 First of all, their main motive is for us to witness Sony Malaysia revealing a whole new Digital Imaging Line-Up for 2010, which include products from Sony DSLR, Cyber-shot, Handycam & S-Framedigital frame. The event was held at the elegant Pullman Putrajaya Lakeside hotel.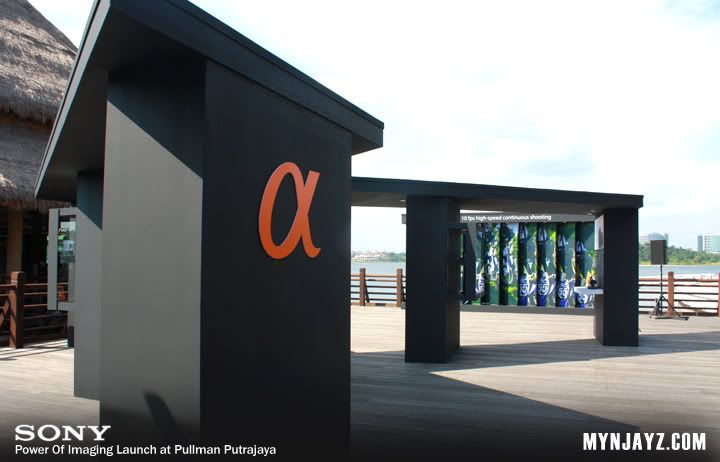 The place is beautifully decorated with Alpha's booth, nice settings! Sony are always good in their events/launching which I personally love to attend.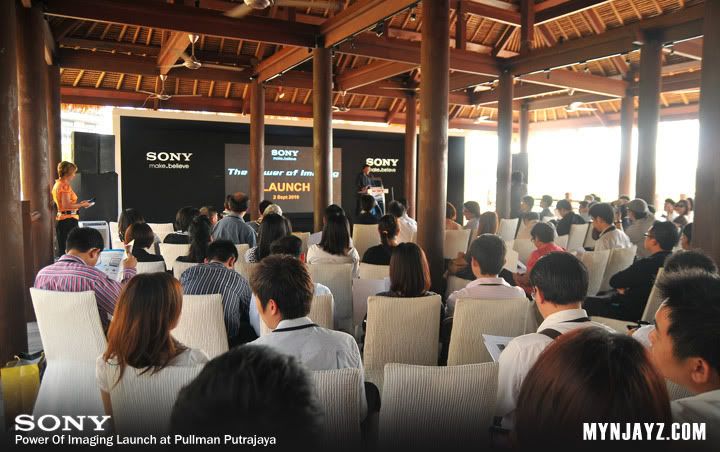 Press conference with all the media people, Alphanatics and fellow bloggers.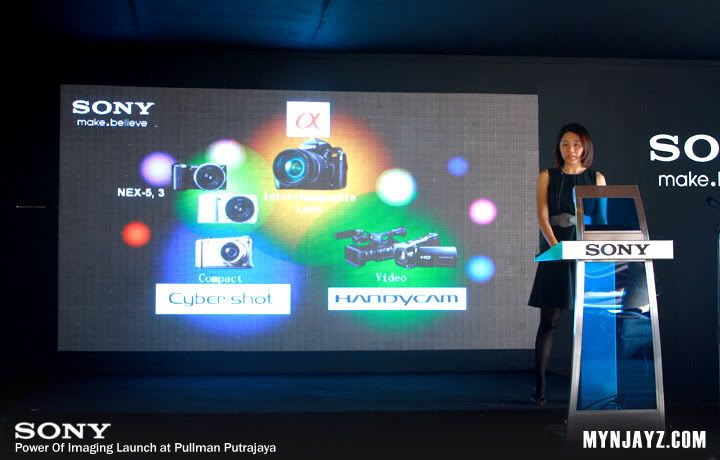 Quite a number of new product lineups especially the NEX-3, NEX-5, A33, A55 and the The Sony NEX-VG10. I didn't have much time on the hands on though, so I'm sure I have missed out on a number of things.
Alpha models are out displaying the Sony Tx5, Sony S Frame, Sony NEX-VG10 and Sony A55.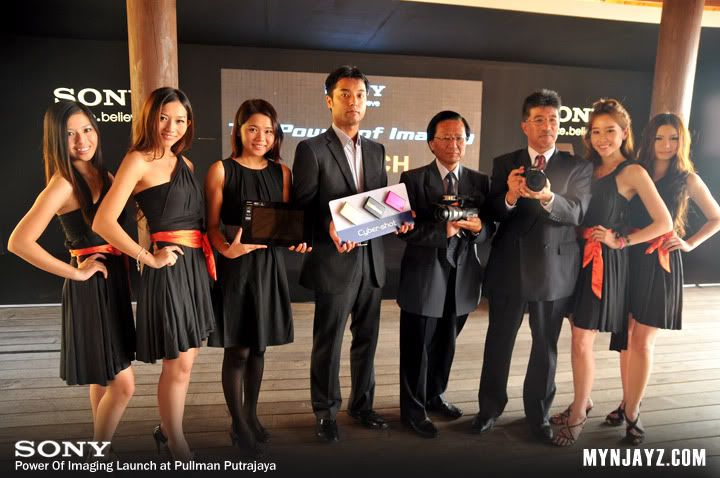 Launching of the Sony Camera/Vid Camera products begins!
Our blogger, Nasri Lian was there to try out the Sony NEX-VG10. Doing a comparison with his Canon 550D/T2i.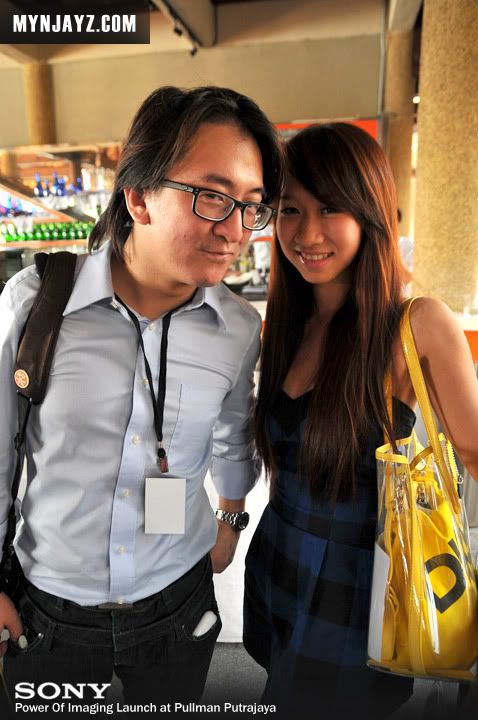 No introduction on this dude, Joshlim and Cherli.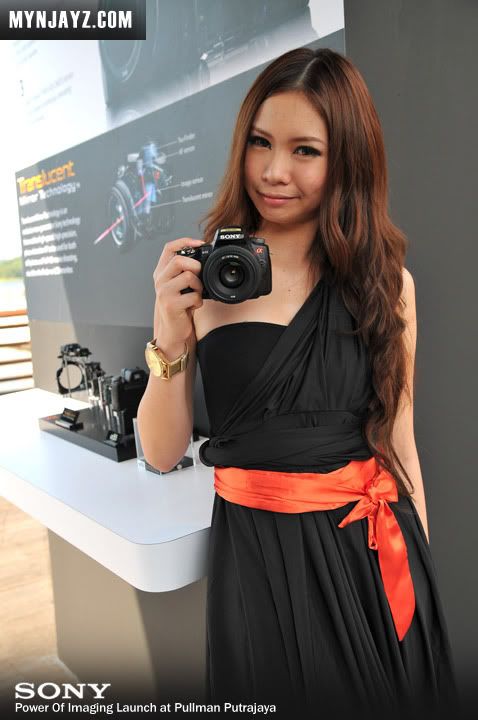 I forgot her name but she's one of the Alpha model. Posing with the A55.
Obviously, that me with the model.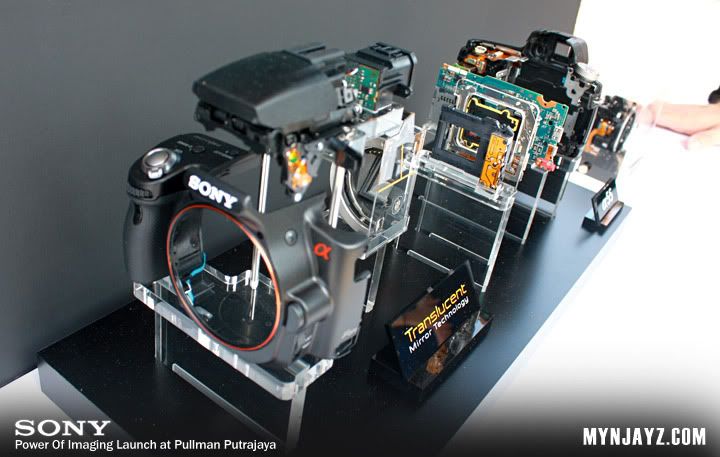 By the way, the a33 & a55 is LOVE with the price! Entry level DSLR with FULL HD movie with 10fps weyhh.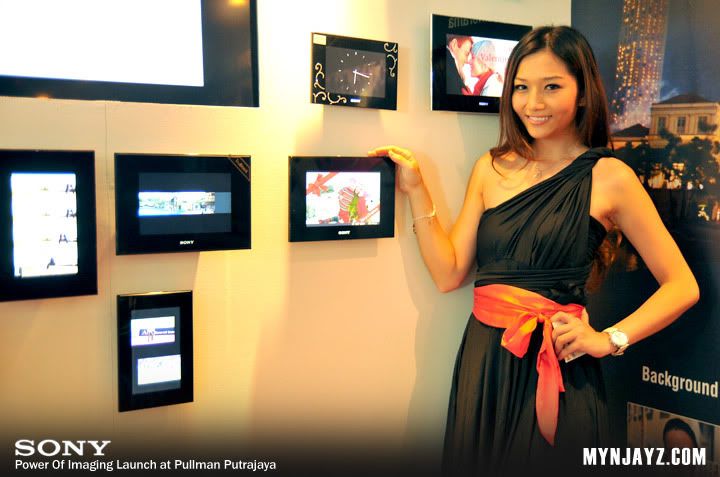 This is the iPad alike which is called Sony S Frame. Focused on viewing photos and playing videos.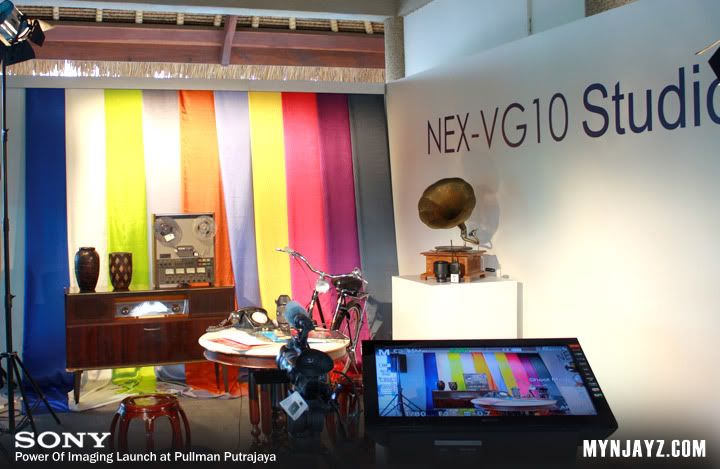 NEX VG-10 Studio for us to hands on.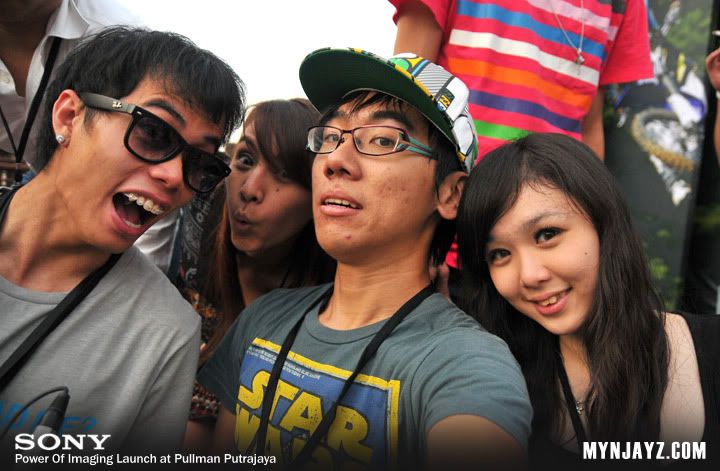 Bloggers camwhoring session time.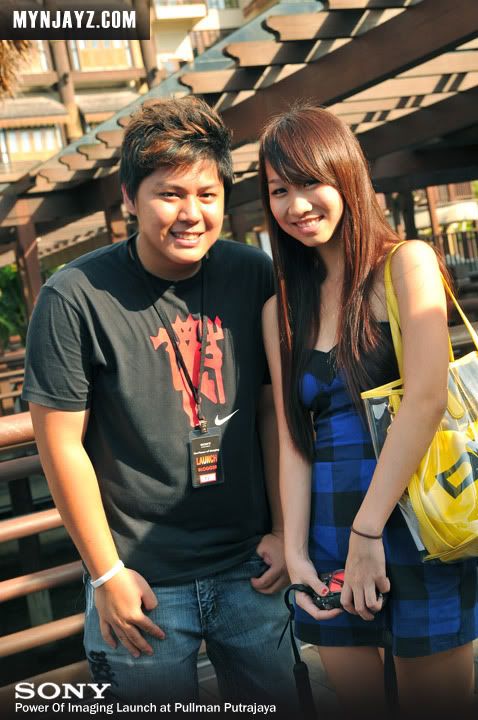 Me and Cherli Chang.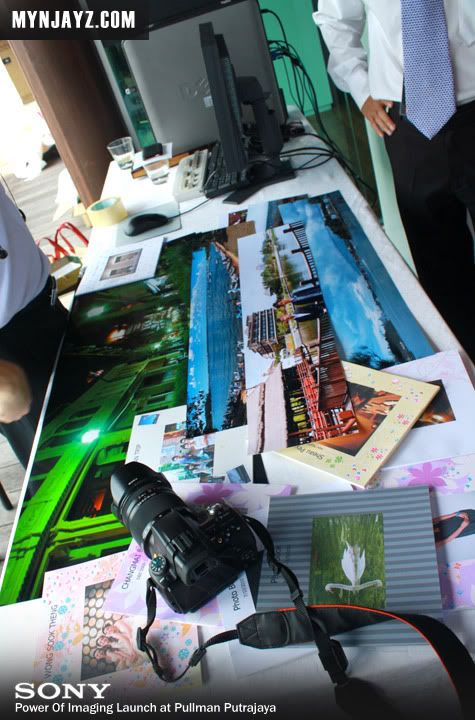 Free prints are provided for us to print out photos which taken on that day itself for remembrance. We did a panorama shot on the A55 and print it out for everyone.
In conclusion, product demonstration with hands-on session for us to experience the full power of Sony Digital Imaging was fun. Comes with a Buka Puasa dinner provided in the end of the event. Pretty much like a VIP for us. We certainly had FUN!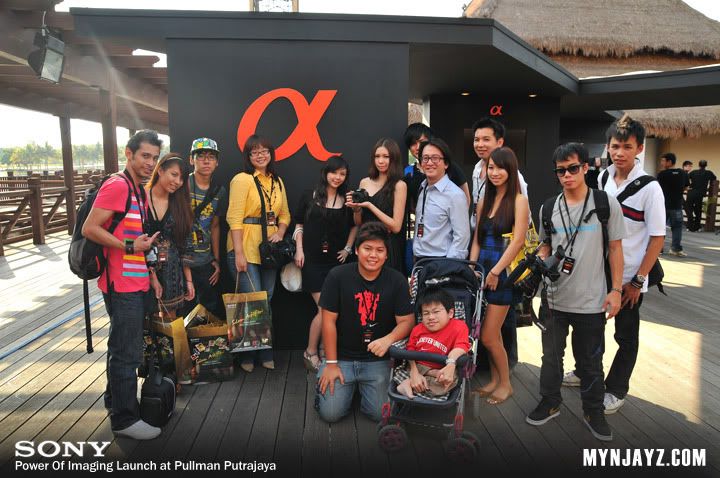 Here's a group shot of us Advertlets people on ground at the Sony Digital Imaging Line-Up event @ Pullman Putrajaya.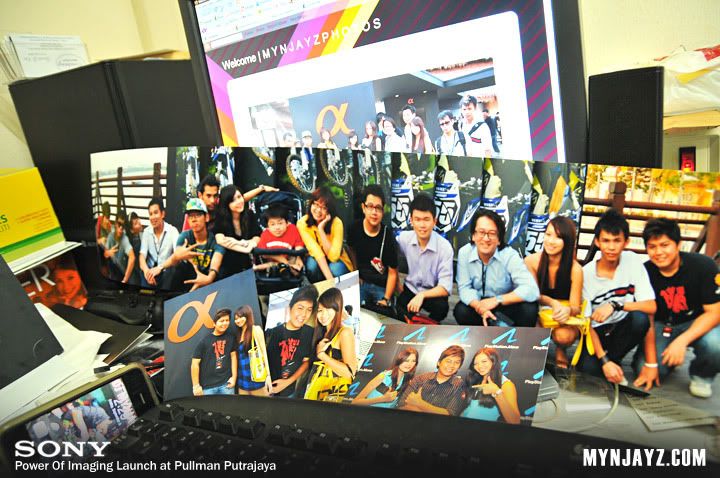 Print out photos galore!
Once again, Thanks Sony Malaysia and Advertlets for making this happen. Signing Off!
...