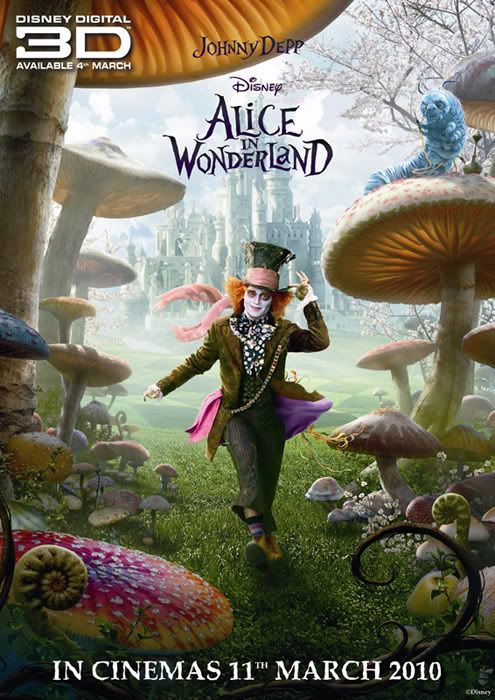 Trailer comes first before the review.
*Just to inform you, this is a spoiler post*
I remember when I was small, I used to read this story Alice In Wonderland in some kids story book. And until now, I roughly still remember how does the story goes.
Yes I went to watch the latest one on Monday. The premiere screening of Alice In Wonderland @ TGV KLCC exclusive for the Adv bloggers. OH ya, we get free popcorn & coke at the entrance to the cinema hall. BEST!
Claim by everyone AFTER the movie
: To compare to the latest one with the old one, it's almost the same but there's quite a big difference in some scene of the movie. Perhaps the story line - Coming out of the cinema complaning this movie not nice, I don't get the story line!! etc. LOL.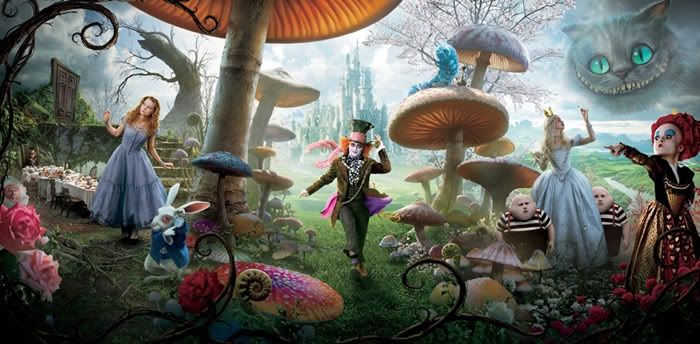 Characters involved is all the same like the original cartoon. Mad Hatter, The Rabbit, The Cheshire Cat, The Red Queen, The White Queen, Tweedledum & Tweedledee, and Alice Kingsley.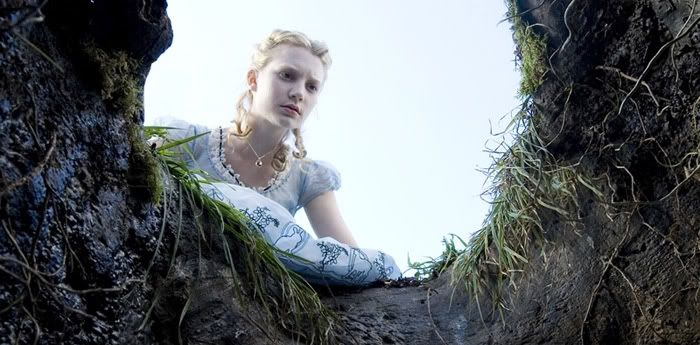 Everything started when she fell into the hole while the rabbit was calling her to follow him. And that's when Alice fell and woke up in Wonderland.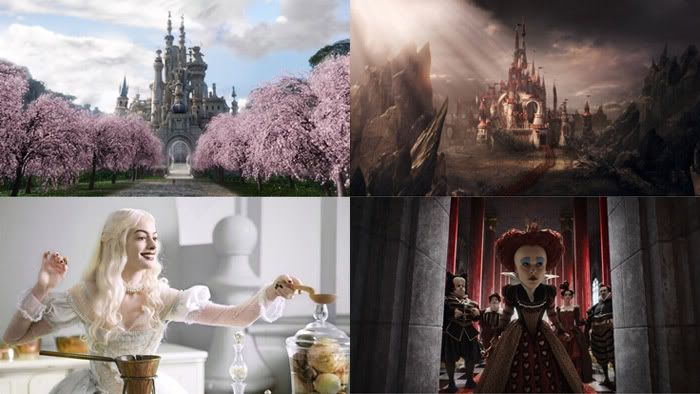 Anne Hathaway taking the role as the White Queen which never really appeared much in the movie. Yes, only to the end of the movie. Not to forget The Red Queen, which they specially film it with 4K hi-def camera called a Dulsa with 4000 lines of resolution was used to shoot Helena Bonham Carter's Red Queen to enable her head to be blown up to twice its size in post-production without losing any image quality.

My personal thought of this movie. Well at first, I thought "Alice In Wonderland" this movie was the same storyline like the original old cartoon. Just that they want to re film again for the sake of the visuals, effects, 3D cartoon purposes etc. Until I get to watch the music Video for this movie called "Almost Alice". The album's title, "Almost Alice," comes from a line in the film. All of Underland has been awaiting Alice's return since she first visited as a child, but when she does come back, nobody, Including Alice believes she's the right Alice, the confident and feisty Alice they once knew. Eventually, the wise caterpillar tells her she's Almost Alice.

That's why I was wondering, because I've seen a few scene in the movie mentioning that Alice was not right Alice and claim to be Almost Alice. I was like WHAT!? I don't get it. Since it was the come back of Alice or the return of Alice to Wonderland, they should name the movie THE return of Alice In Wonderland. Or perhaps they wanna let us realize ourself that it's a comeback for Alice?

WONDERLAND! NO UNDERLAND - Underland is the same fantastical land that Alice visited as a child, but according to screenwriter Linda Woolverton - she misheard the word "Underland" and thought they said "Wonderland." Woolverton says Underland is a part of the Earth, lying somewhere far beneath our world. It's come upon hard times since the malevolent Red Queen took over the throne, but is a truly wonderful land, which might explain why the girl who mistook it for Wonderland has been called upon to help return it to its glory.

People who are expecting it to be the same like the old cartoon story line, well it's NOT! To be safe, it's better for you to have a better understanding about Alice in Wonderland original story.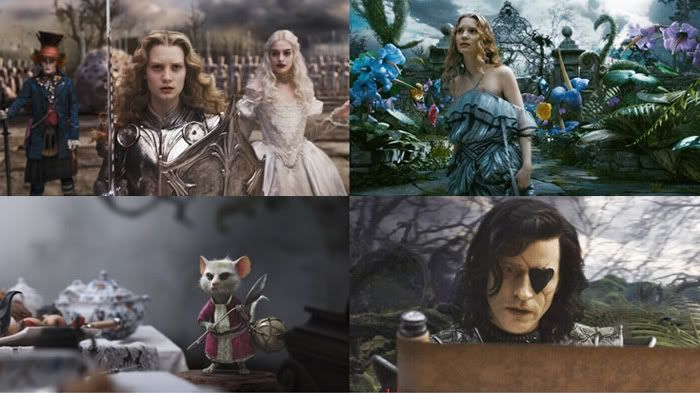 Apart form that, Alice In Wonderland comes in 3D which sounds awesome to all. But for me, I rather to watch it in 2D. Which watching in Digital 3D is pointless in this movie. Not much a difference when I tired taking off and putting on my 3D specs in cinema. Like a friend of mine Bryan said, it does gives you a feel of like those books with pop-up castles, characters and so on.

My Ratings : 5/10
Not really my kind of movie.
Movie Alice In Wonderland will released in Disney Digital 3D on 4th March and opening in cinemas on 11th March 2010. Confirmed.

Additional : Here's the music video of Almost Alice - Alice In Wonderland featuring Avril Lavigne.

PS : There's this event which taking place in Mid Valley Megamall promises to bring a touch of the magical and surreal world of Wonderland to the capital! It's all happening from
10 – 21 March 2010
. Visitors to the event will get an exclusive experience of the magical world beyond the Underland.
There will be real props – used on set e.g. Alice's Shield, Red Queen's Sceptre, Red Queen's Hat, Lock and Chain (used to lock up Mad Hatter), "Eat Me" Cake Box, Mad Hatter Teapot, Mad Hatter Hat, Alice's Vorpal Sword, Mad Hatter's Sword, White Queen's Mace and Red Queen's Mace; the Original China used in Mad Hatter's Tea party - all imported from the studio in USA!
...