Last Sunday is POPDAY! Jason Goh from
smashpop.net
to be exact. Recently had become a good buddy of mine. He thought me a lot of stuff. willing to fetch me to events and all etc. Oh well, he turns 27 this year but still very young at heart. If I don't know him, I will be guessing that he's around 22 yr's old. 5 years, damn big difference! You don't look old, which is a good thing. Right? hahaha.
Anyway don't zha me for telling all these. =) So yeah, we went to celebrate his B'day at Cristang Restaurant, PJ to try the Pork Burgers which is quite over rated. Will write a full review about this later on. For now, the photos !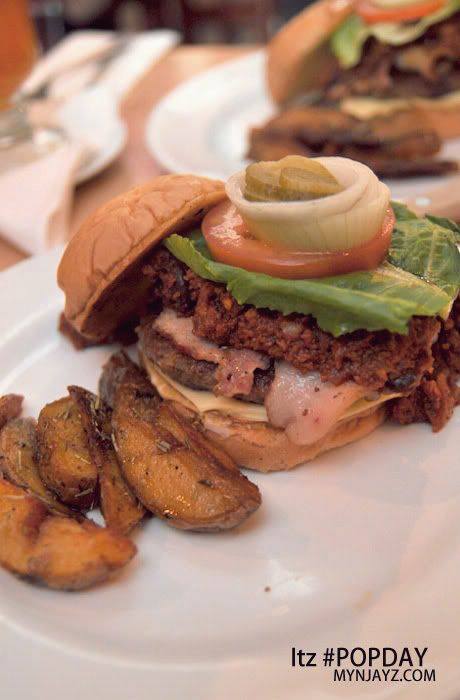 p5 ! Pork patty + Chili Con cane + beef bacon + cheese + wedges + burger bun + wedges.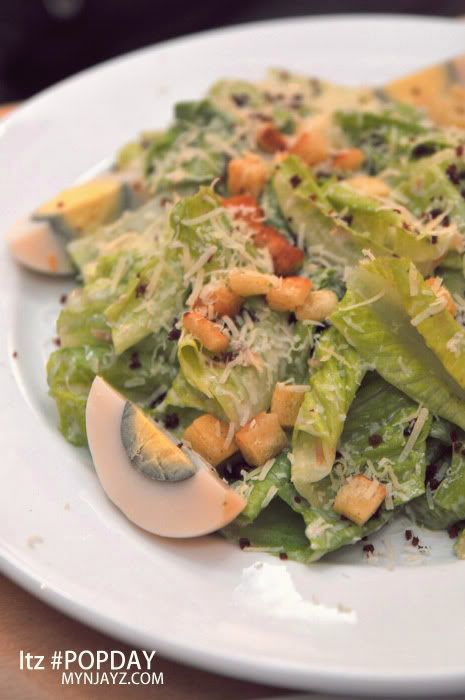 Someone's dieting. Jamie's Caesar Salad.
Jamie, Simon, Jason and Xiang.
The Ja Ja Ja gang. Jason, Jamie and Jason.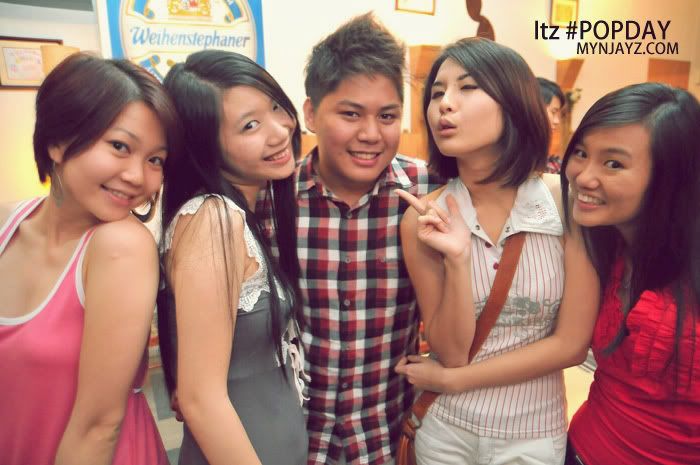 Oh with all the girls that night. Im not hamsap okay. Well, the girls wanted it.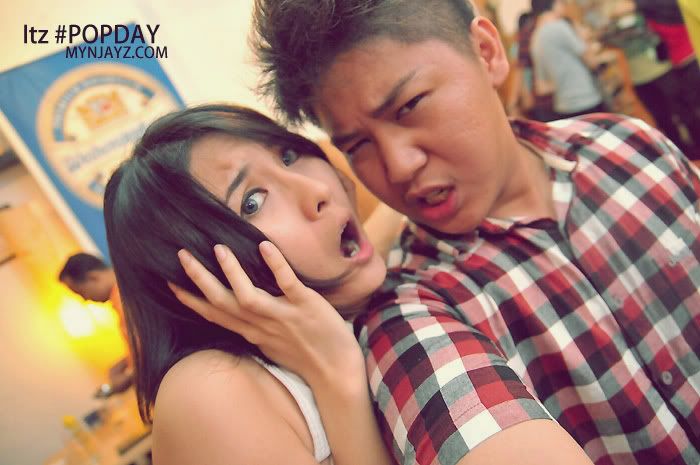 The scary face expressions. Somehow I felt she very poser kan?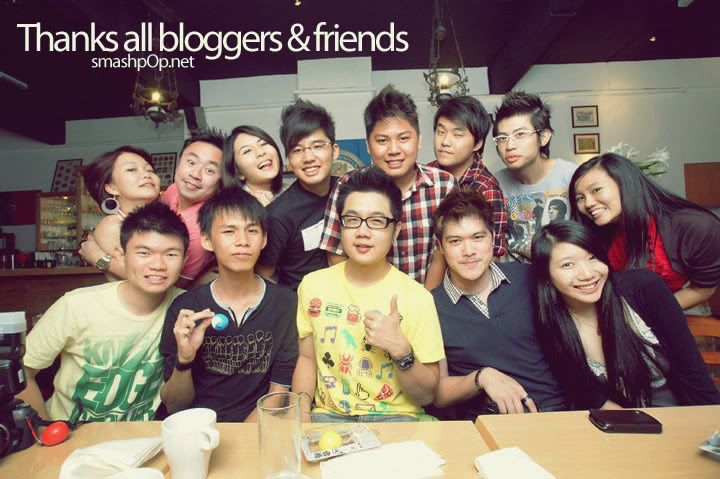 Finally a group photo of all the attendees.
last but not least, thanks J.G for the mini KIDO DARUMA ! Everyone of us got one. He was giving it away like it's Christmas ! Once again, Happy B'day pOp.
...