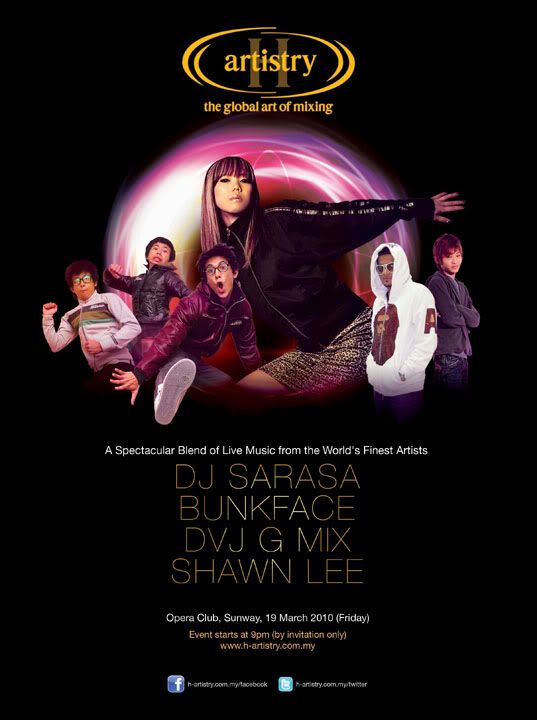 The most anticipated party of the year is back once again on March 19th @ The Opera Club, Sunway Pyramid. Yes, it's Hennessy Artistry Artist's Global Art of Mixing! This time they're gonna have some interesting line-up of artistes and newly improved breath-taking elements that will literally take your breath away with Hennessy Mix Master, Hennessy Mixing Bar, Hennessy Digital Light Art Effects, Hennessy Live big screen Twitting Zone.
We have DJ Sarasa in da house as the main person in the poster, following by Bunkface, DVJ G Mix and out very own beatboxer, Shawn Lee. I was amaze that Shawn Lee is one of the line up's for this year's 1st Hennessy Artistry party.
About the drinks. Hennessy VSOP. You all Party-goers can also expect some fresh flavours when enjoying Hennessy VSOP at the Hennessy Mixing Bar. Apart from its signature Hennessy Apple and Hennessy Ginger cocktails, the upcoming H-Artistry party will also feature two brand new long drinks: Hennessy Citrus and Hennessy Berry. Im sure its gonna be nice and make sure I will see all the drinkers face right there!
Here are a few recaps from the previous Hennessy Artistry events.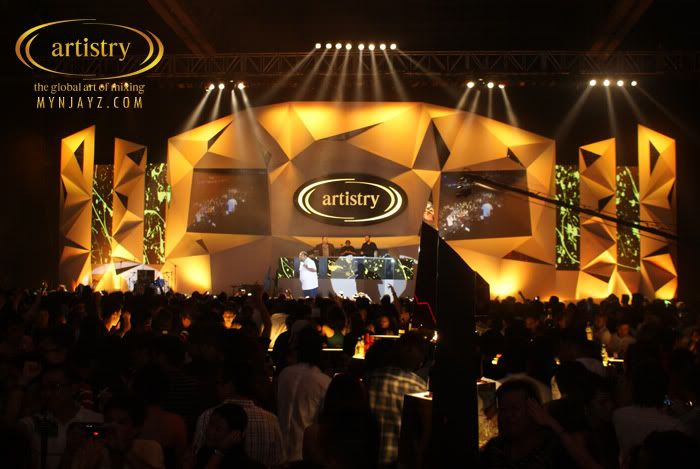 @ Bukit Kiara Stadium.
Press Conference @ Mandrin Oriental Hotel.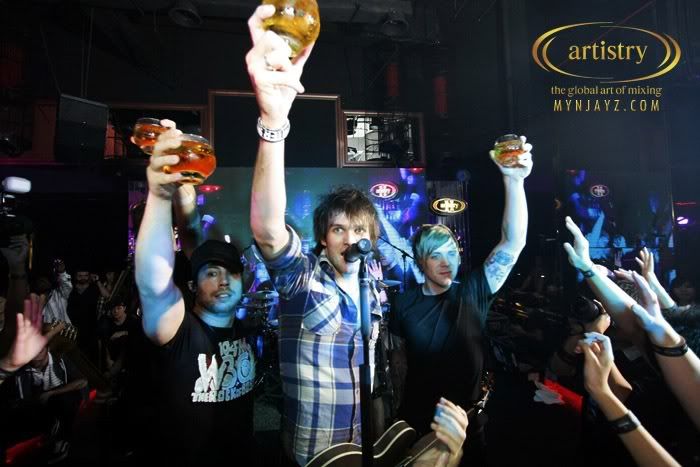 Boys Like Girls @ Quattro !
Previous Hennessy Artistry Event blog post. Check it out

This is one seriously happening event where the BEST part is, FREE FLOW Hennessy for the whole night. But the only concern for me is weather Opera Club has the space for almost 2000 People? I doubt so. Oh well. I experienced it @ Quattro, KL for the previous H.Artistry.

You can view past events or receive updates on the upcoming party by being a fan on Hennessy Artistry official
Facebook
fan page or follow Hennessy Artistry on
twitter
.
Strictly opened to non-Muslim guests aged 21 years and above only. ID verifications will be carried out at the door. This is one party where music, cocktails n people find their perfect match.
This exclusive event is by invitation only. To obtain invitations, log on to
www.h-artistry.com.my
Follow my twitter to get updates for H.Artistry on that night !
http://twitter.com/mynjayz
...