Last week, I was invited to attend an exclusive event called "7aste" at Ecoba Bar & Restaurant from Leonard Chua, Calvin Khoo and Bryanlyt, happening at Damansara Perdana. This is an event which i must attend because it's looks quite happening to me.
Let me brief you some introduction about this event. 7aste is about experiencing a whole new world of enjoyment from around the globe, as they bring you nothing but the best indulgences. From lip-smacking food to mouthwatering drinks and music with rhythms that thump your heart ecstatically, let all the pleasures Cape Town thrill your senses.
It's WINE & DINE in SOUTH AFRICAN STYLE! Woots. Happening.
Also, we get to dine on various delectable meats grilled to the authentic South African Braai-style. Certainly something we rarely usually have.
Here is some photos from the event. Kinda LOT, around 20 photos. Be patience which the photos takes time to load. Anyway I was quite drunk that night so photos are all kinda ugly hehe if you don't mind. Thus, lets start off with a photo with all the young, pretty and gorgeous looking chicks.
Girls from left to right. Debbie, Adeline, Adele, YiChing, Weiwei, Jamie and Vivian
The new happening place in Damansara Perdana, PJ Trade Center. Ecoba Bar & Restaurant exclusively for 7aste event. The crowd turned out quite pack but thank God the place was spacious for us all to cramp in there.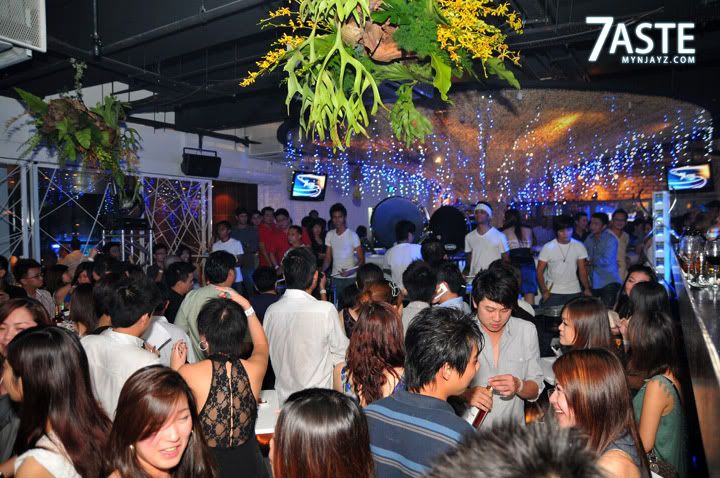 Main live performances by Urban Drum Crew all the way from Singapore for the launching. You can see them in white with drum sticks in the picture.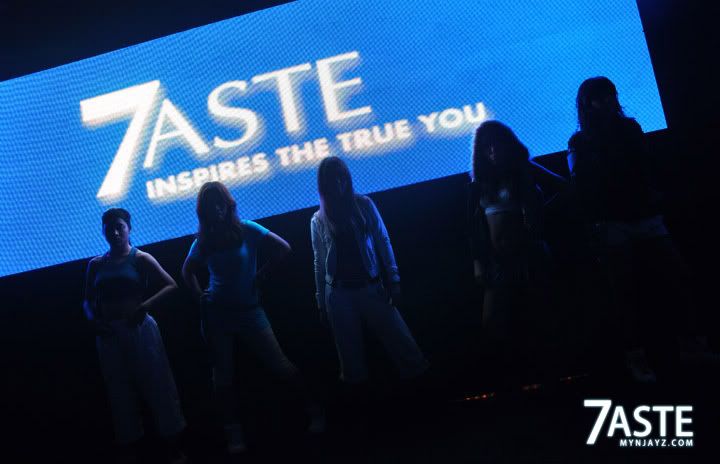 Not to mention a dance performance by the girls as well. To hyped up the atmosphere.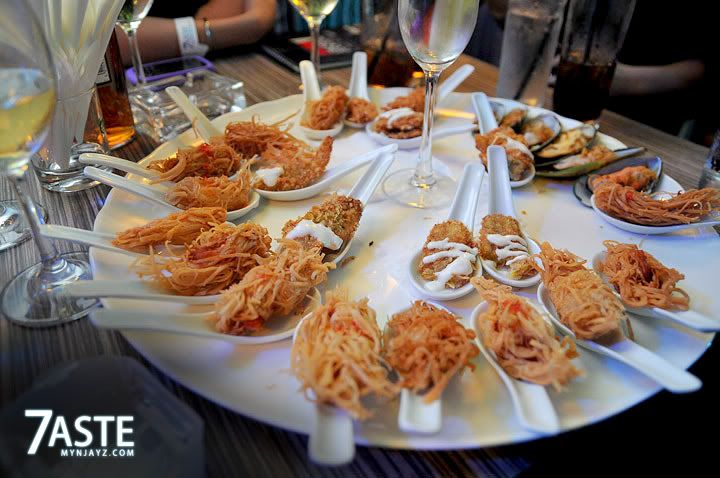 Managed to try out some of the awesome finger foods + South African red and white wine. A bottle of whisky which made me drunk. By the way, its free flow. How could I not drink!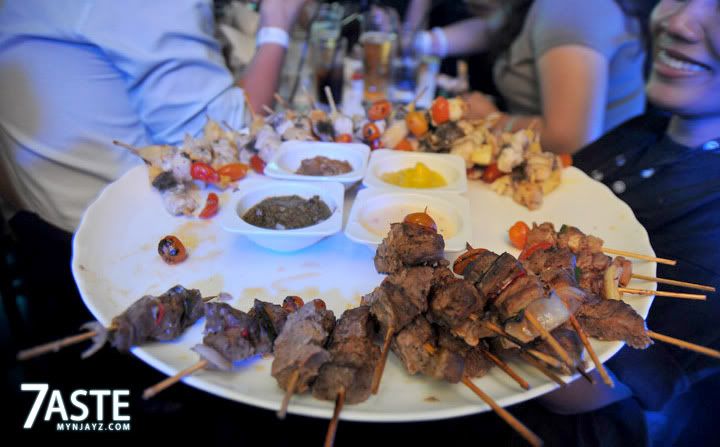 This is the one im talking about. The delectable authentic South African Braai-style grilled meats. Tasted very juicy and grilled to perfection. Dip it with the various kinds of sauce was even tastier!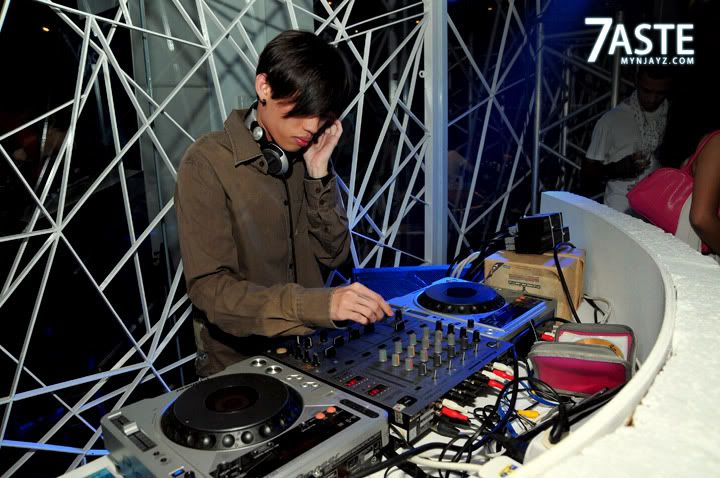 DJ spinning trance & R&B tracks never fail to entertain us while we're having fun socializing around, take pictures etc.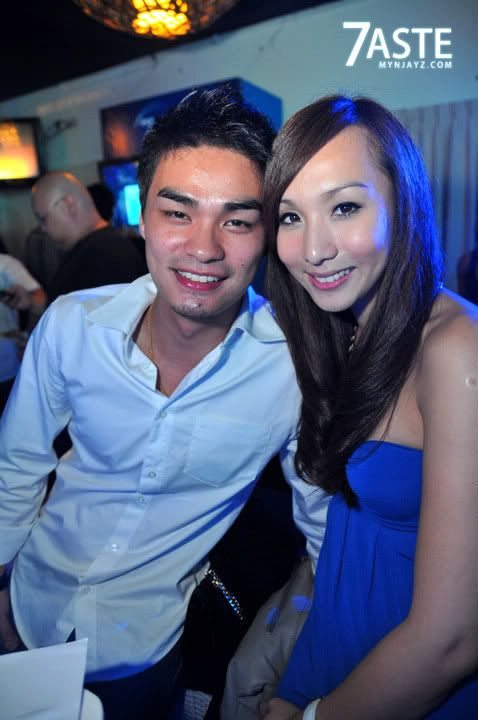 Our very own Advertlets blogger, Belinda Chee as the HOST for that night. With her husband Joey.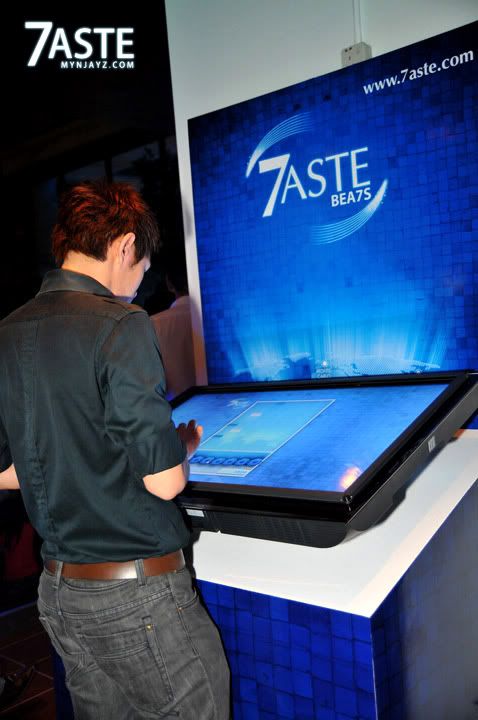 There's even some games for you to play on the spot! I think there's people who won a Samsung LCD TV just by playing one of the games at the venue! Hard Luck but he manage to win! by getting 4 number "7" on the so call slot machine.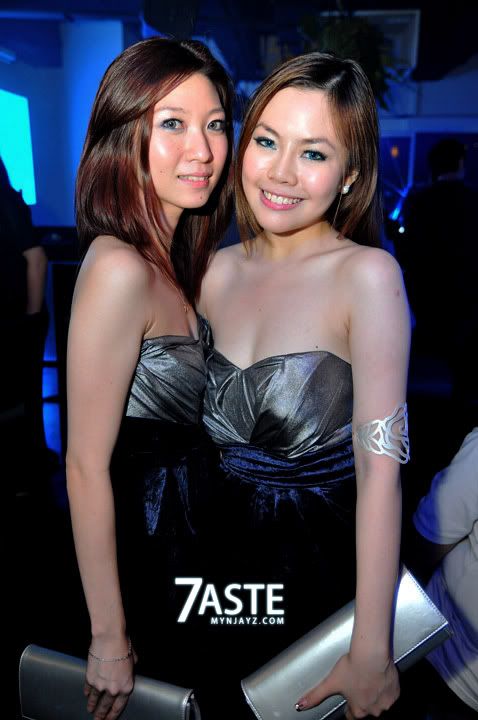 7aste promoter girls Belle and friend looking good as usual.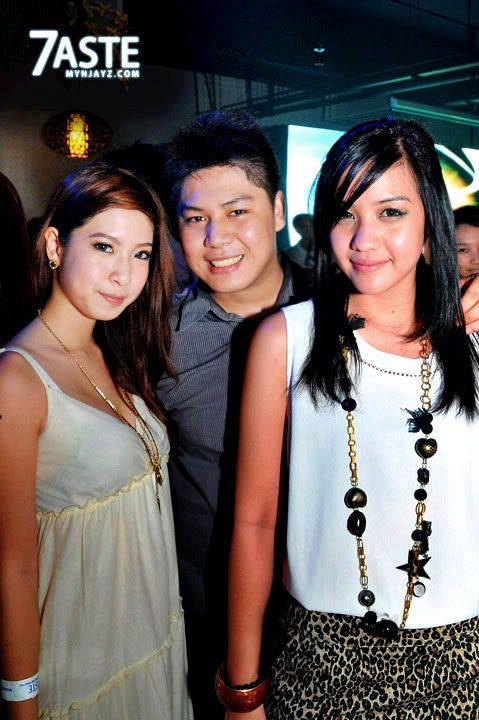 With the exclusive guest Bell and Helenness.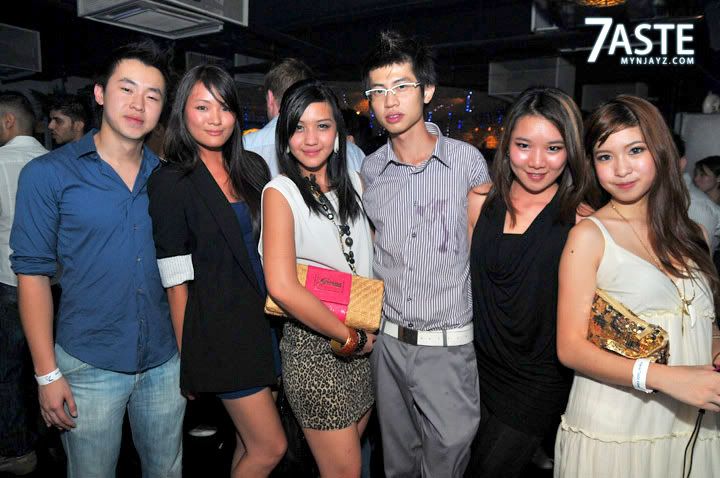 Group shot of Cai Jin & BF, Helenness, Leonard, Addy and Bell.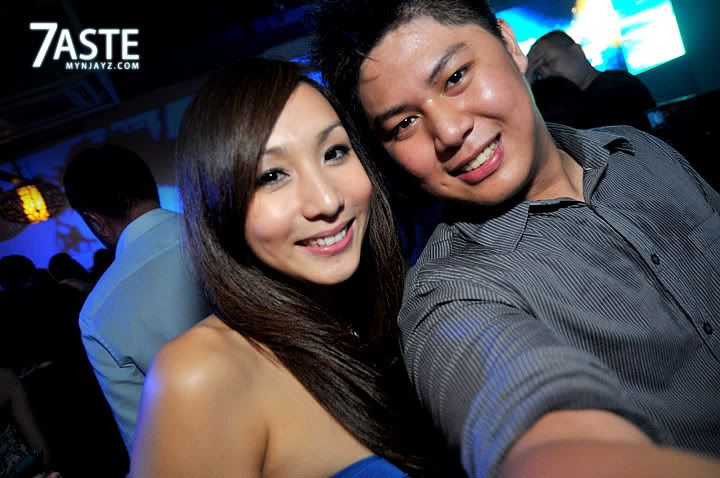 Hello Belinda, good to see you again. It was quite some time since Alamanda trip.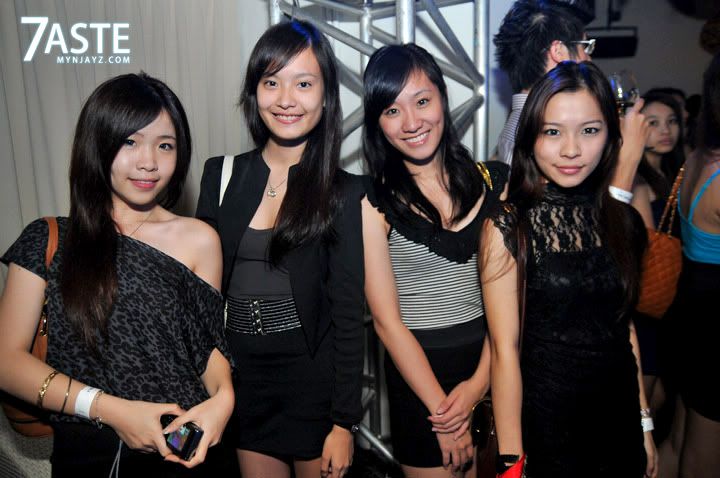 New friends made. Yi Vonne and friends !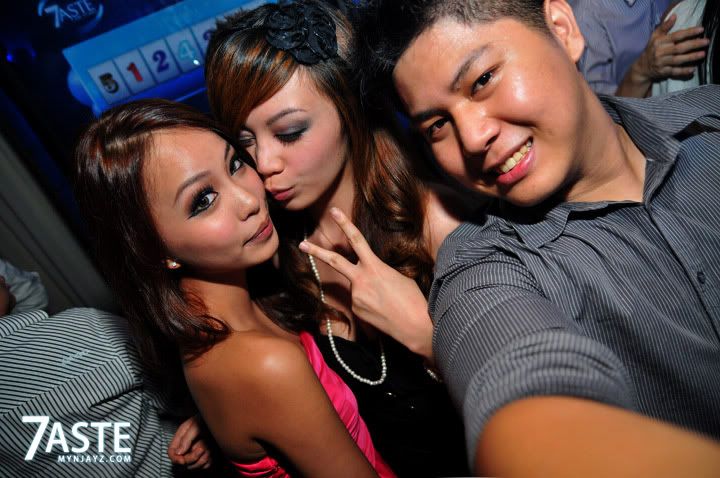 Finally Met back Chole Neoh since last year. Omg thats seriously long !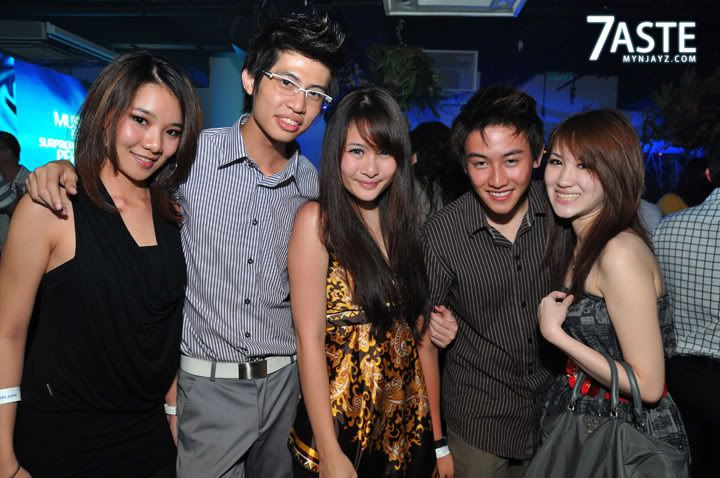 Group shot with the peeps all the way from Penang and come down just for this event. Jaeshaun and mmaine.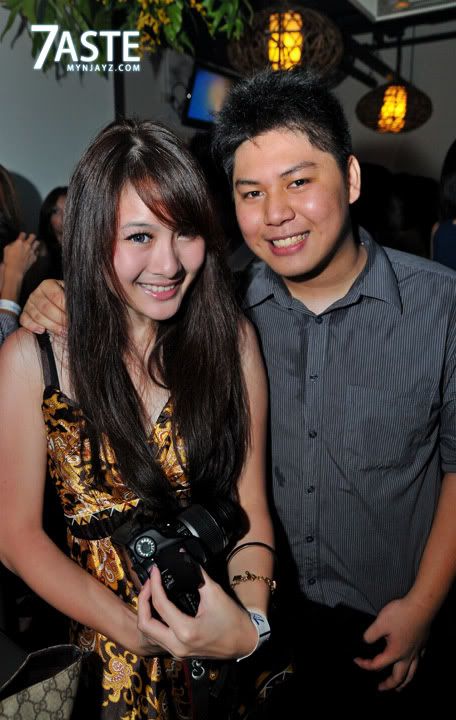 Seventeen Mag cover girl. Best dress on my b'day, none other than Chammaine from Tcmaine.com.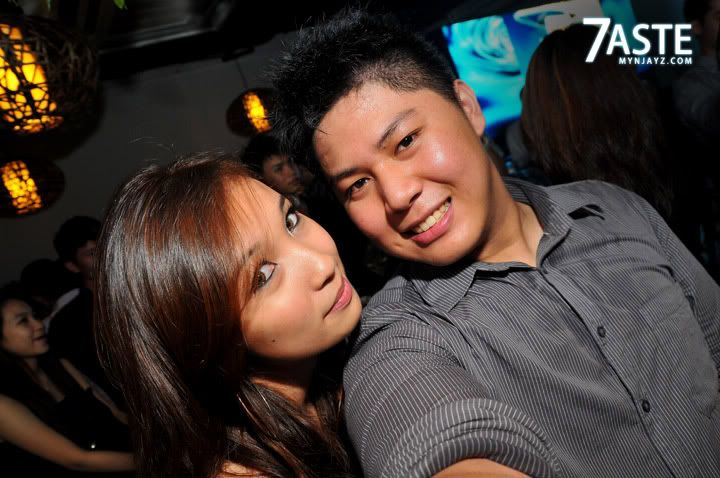 A photo With BIE !!! haha.
With Helenness, Adele, Isabell and Samantha.
GIRLS and more GIRLS. Woah! That's the reason why I wanna be like Pitbull when I grow up.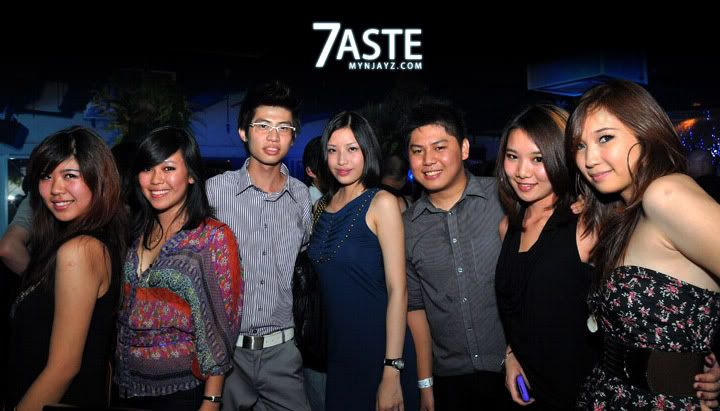 All in all, it was a great event. Free flow of food & drinks, catching up with friends, performace, music. It blends well together.
Feel like going for the next 7ASTE event? There will be another 7ASTE event at Penang this coming Friday (21 May 2010) @ Mansion 32, George Town, Penang!
Check out their
Website
and sign up as member if you wanna get free entry to the Penang event!
PS: I'm lookin forward to 7ASTE Monte Carlo. Woot.
That's all for now.
...