A short brief about what's going on. This is
Part 1
post. For now, It's the Part 2. As you know that Nadine Ann Thomas, a 23-year old event coordinator, was crowned
Miss Universe Malaysia 2010
on May 15th, yesterday. The 1.69 m beauty will travel to the USA to compete in the 2010 Miss Universe pageant on Aug. 22. Wish her the best of luck.
While the first runner-up went to Mourhrna Anneta Reddy, a Model and Law Graduate while Vera Hui an airstewardess was the 2nd runner up. My personal Favorite, Vera Hui. Though she didn't make it but still im proud of her! Here are photos at the Gala Night yesterday @ Royale Chulan Hotel, KL.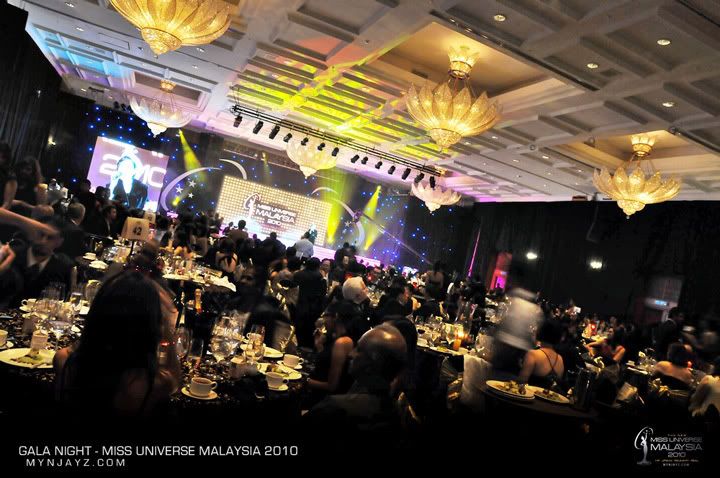 Gala Night Ballroom which looked so grand. As you can see that the stage was superbly wonderful.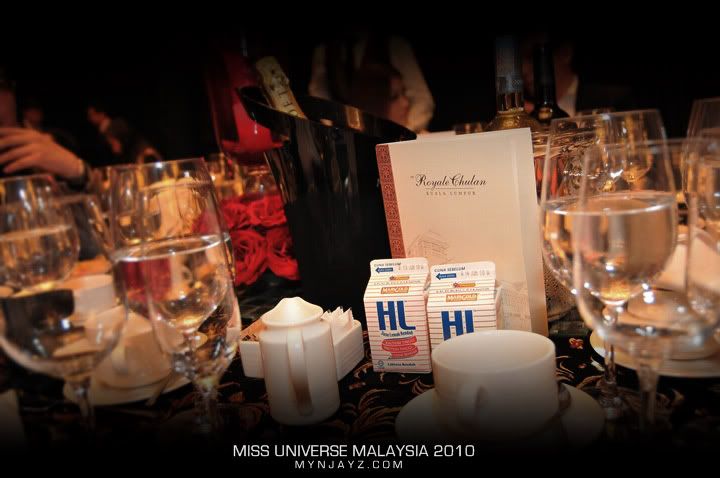 This is our table. You can see Moet & Chandon but why there is Marigold HL milk on the table? hmm.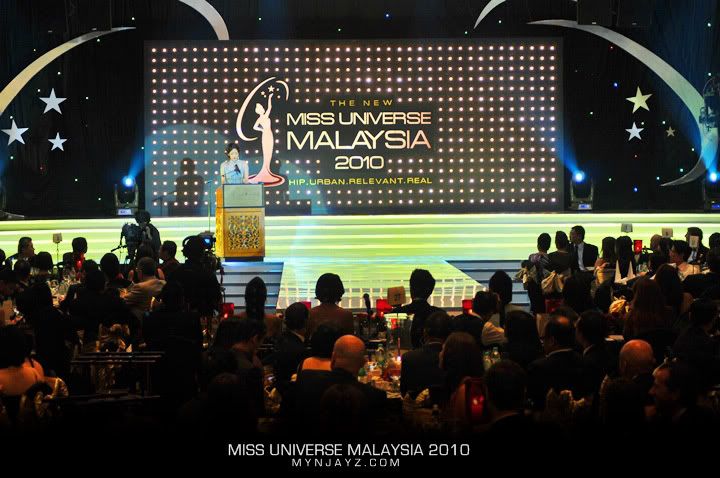 Firstly, Harith Iskandar was the MC for the night. and Andrea Fonseka was giving her speech.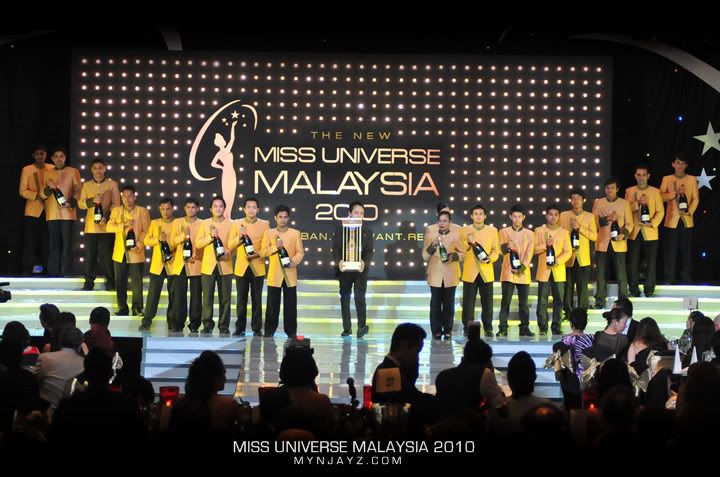 Champagne time. Moet & Chandon. It's been a while since I drank champagne.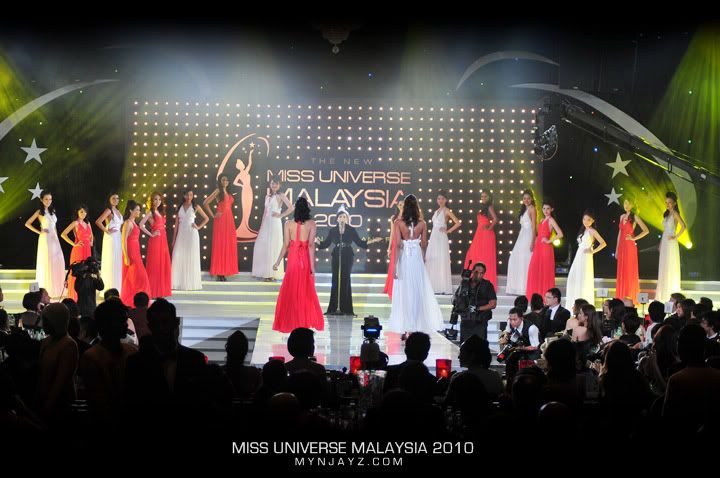 The 18 finalist came out for their first cat walk at the runway. With Noryn Aziz singing.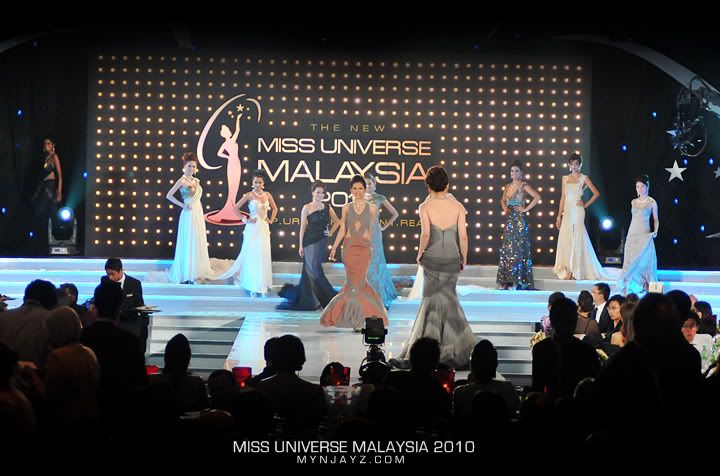 Anyway, next is evening gown by the 18 finalist.
Subsidiary awards. Josh Lim from Advertlets.com on stage to present the best ADV blogger award from the 18 finalist. PS: Josh looked so shinny on stage. Bling Bling.
And the overall winner which met the criteria was Ms Chow Xiang Yee. Congratulations.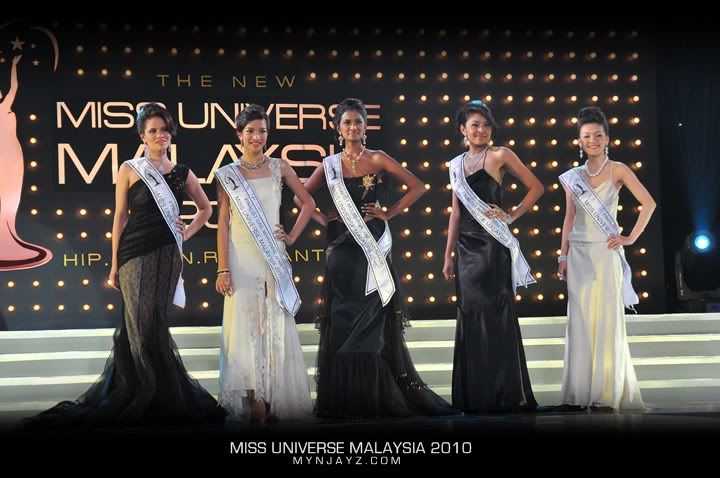 The Top 5 Finalist been chosen. Charlene Wong, Gail James, Mourhrna Anneta Reddy, Nadine Ann Thomas and Vera Hui.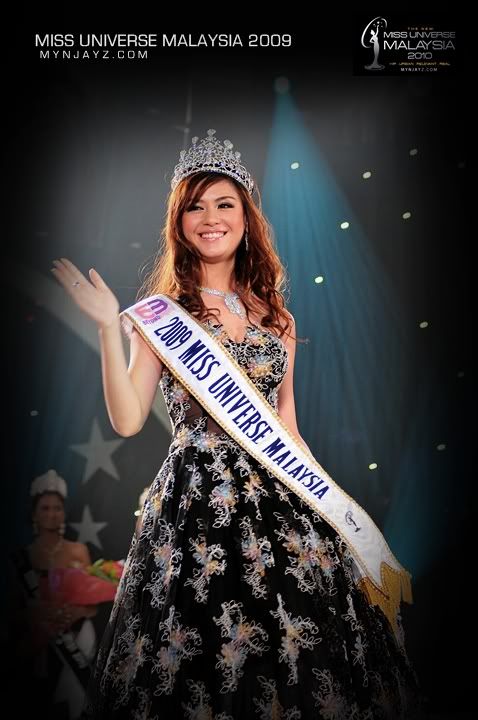 this is JoannaBelle Ng Li Vun. She's the Miss Universe Malaysia 2009. Her job is done representing Malaysia and crowned her successor Nadine Ann Thomas.
The winner of Miss Universe Malaysia 2010 is none other than Nadine Ann Thomas. Tears of happiness.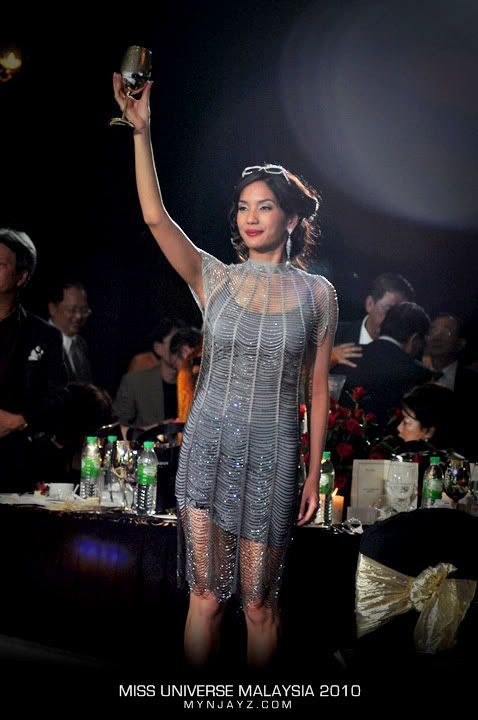 As Andrea Fonseka was the first to stood up and gave a toast to the winner.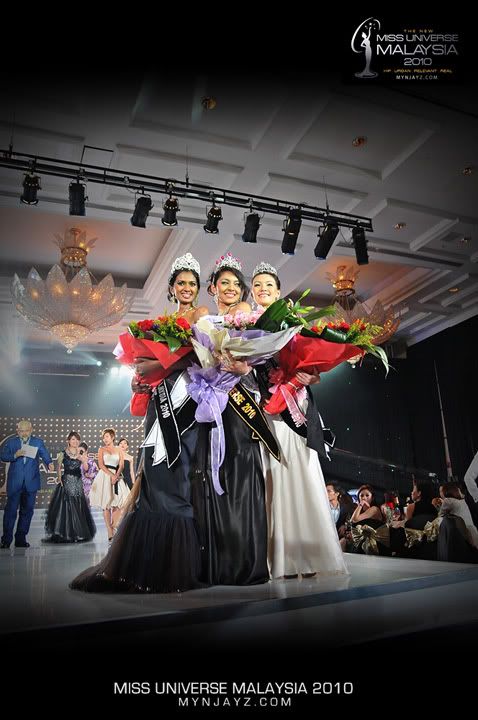 The 3 winners on stage.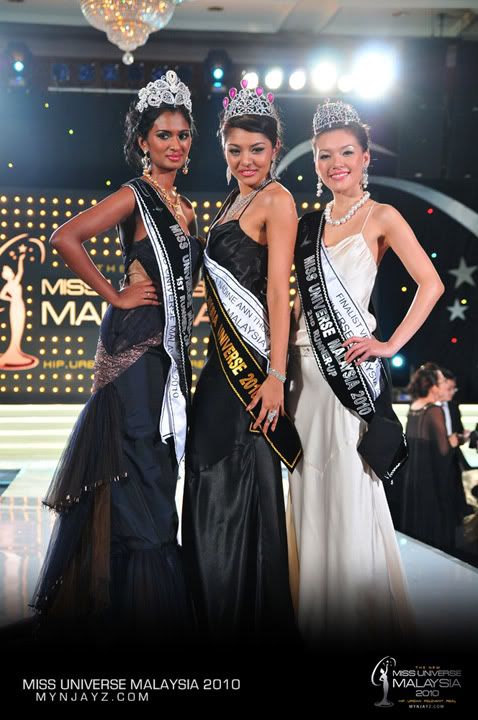 Did they made the right choice? Which one is your favorite? Do let me know.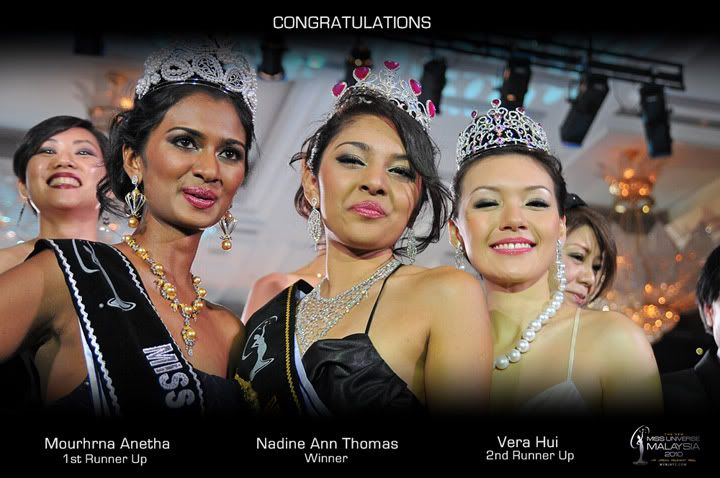 Okay done. Still not enough?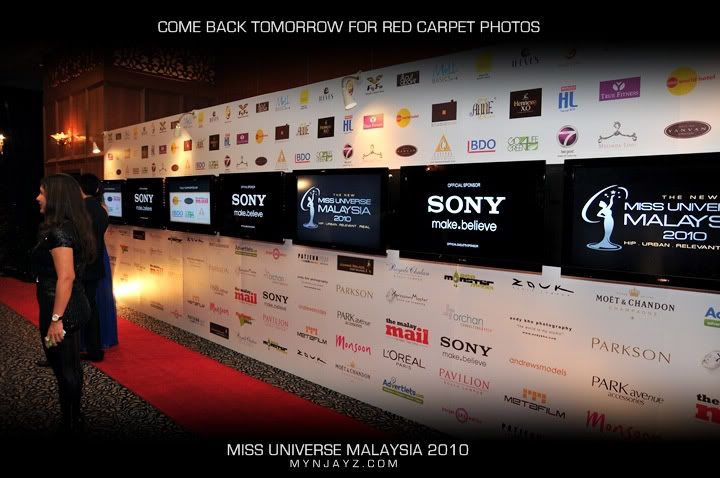 For more updates on individual shots/ red carpet photos/ bikini shots/ misc shots etc, please do bookmark this blog link and check back tomorrow/soon for further coverage.
Follow my
twitter
to get you updated :
http://twitter.com/mynjayz
For more do visit
http://www.missuniversemalaysia.com.my/
...