Last 2 week ago. I went to this foam Party happening @ Envy Club, Mont Kiara. Known as the THE BIGGEST WILD & WET PARTY in TOWN! Friend, Adelechow was the ambassador for that event so i went there to support her, at the same time to experience the atmosphere clubbing in da foam ! You should try experience it as well.
with me was Jonathan boy with da DSLR as a last min photog. Here are some photos taken that night.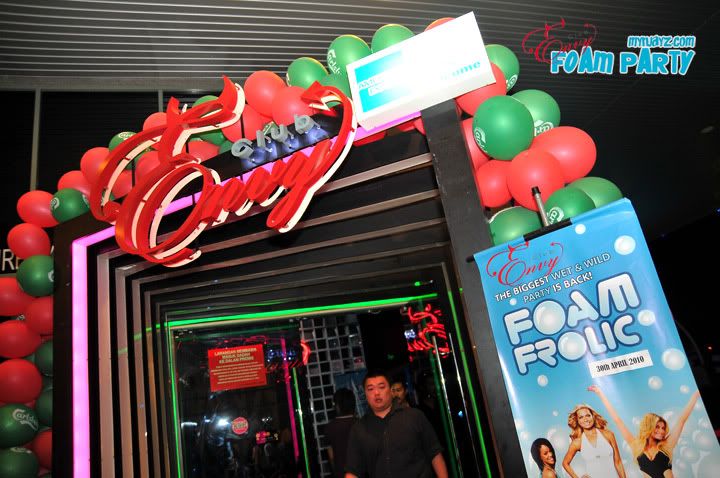 Entrance. Envy Club. Getting ready for the foam party.
This was how packed when I entered. people with foam. I foresee this could be FUN !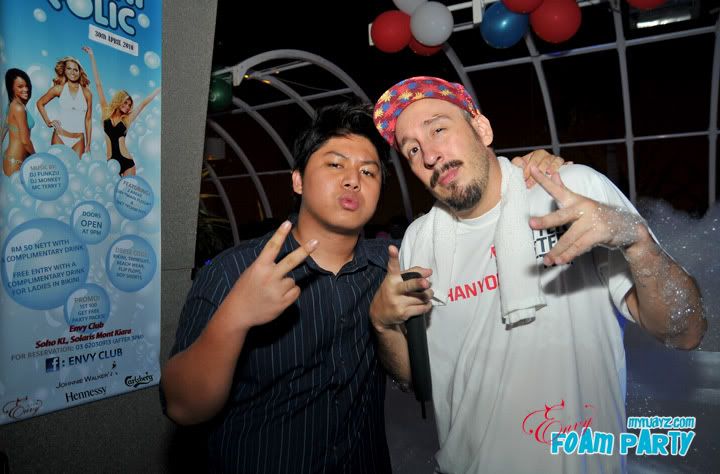 With the usual Jason Vandal doing his job as an MC.
I came with long pants and shirt. wasn't planning to get in until I observed how high it was getting inside. lol. They seems to have a lot of fun.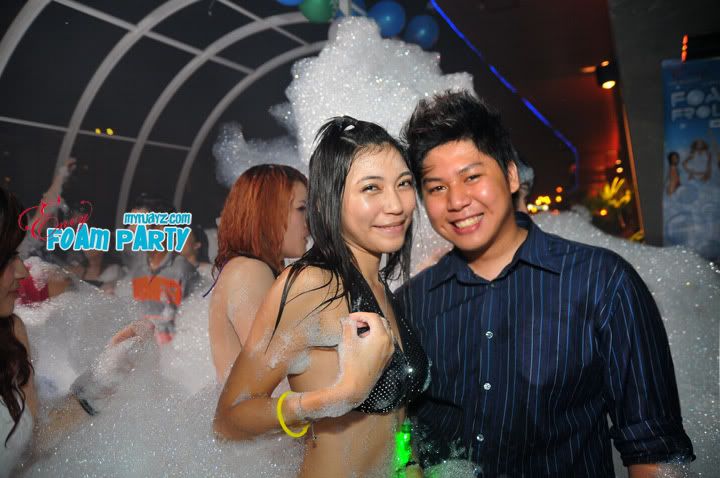 Okay and I went in. Finally. and with a picture with a random chick.
Chicks with bikini in da foam. woot.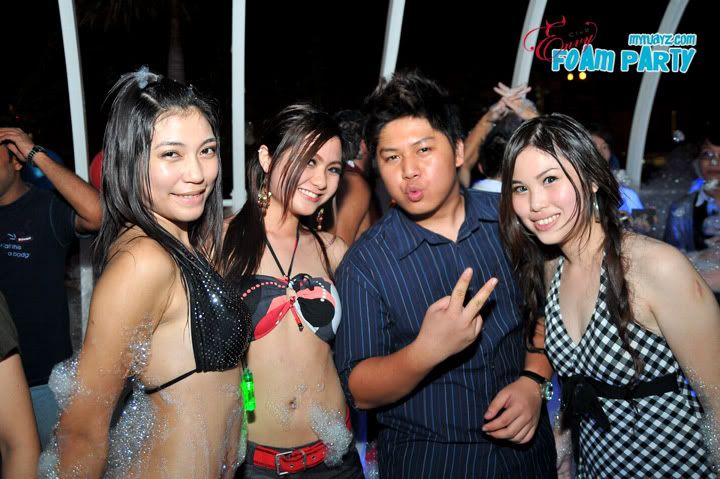 These girls came to me and wanting to take a photo with me. Are they paid to do so? im not sure.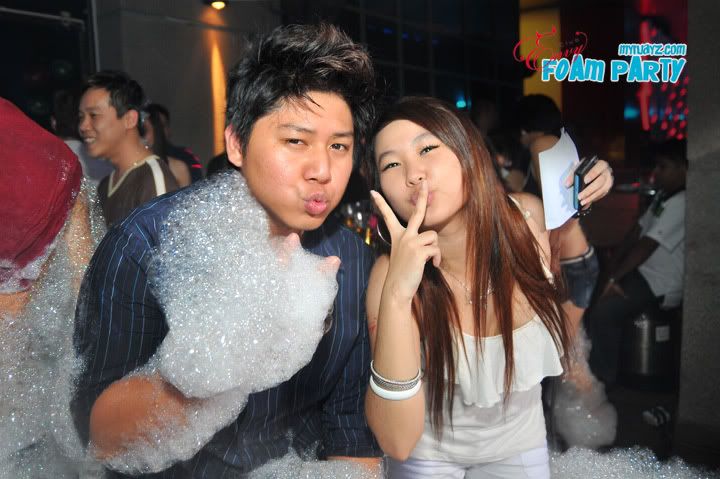 With
Adelechow
. credits to
Jonykt
for snapping.
Anyway, here's a short video I took for this foam party. To give u a picture how does it looks like.
Awesome ain't it? Den you wouldn't wanna miss the next foam folic party @ Envy Club. More information, events and happenings @
Envy Facebook fan page
.
...