Just got back from Miss Universe Malaysia 2010 Gala Night which happened at Royale Chulan Hotel. The event was very grand and is one of the most grant event I've ever attended. Very nicely done! Kudos to the MUMO team. Well, im here to do some coverage of what's happening there.
The question now is. Who's gonna crown as the Miss Universe Malaysia 2010? Well I'm proud to announce the top 3 winners of Miss Universe Malaysia 2010. Decision is final and confirmed.
Winner : Nadine Ann Thomas.
1st runner up : Mourhrna Anetha.
2nd runner up : Vera Hui.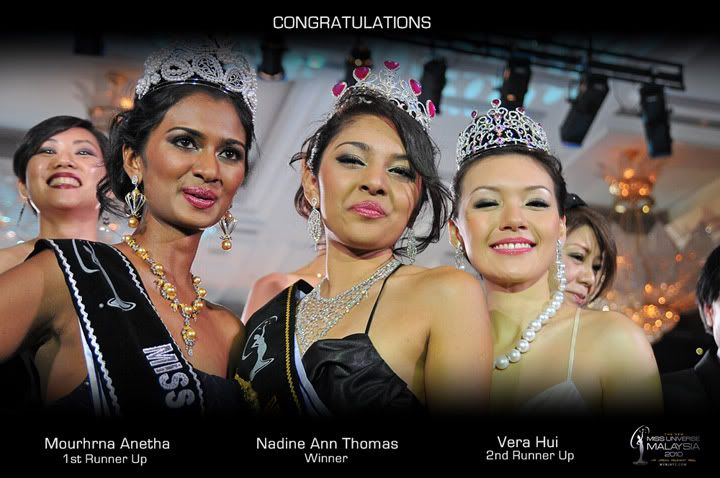 Congratulations to all 3 of them. Mourhrna Anetha, Nadine Ann Thomas and Vera Hui. Mourhrna you're the only one not looking at my camera :(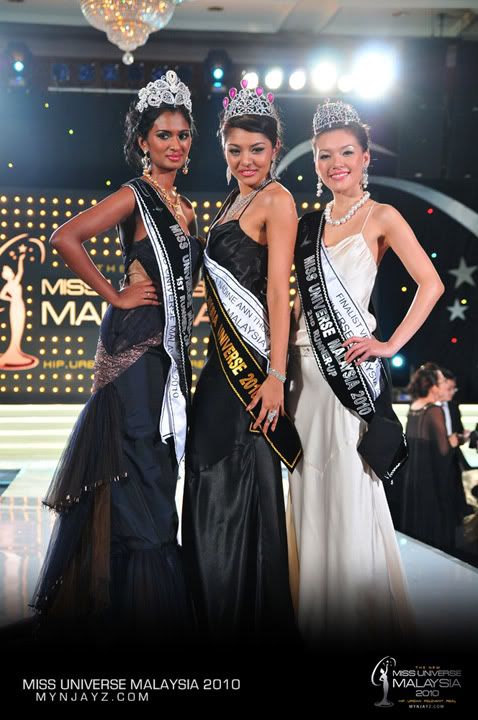 A Portrait of the 3 finalist.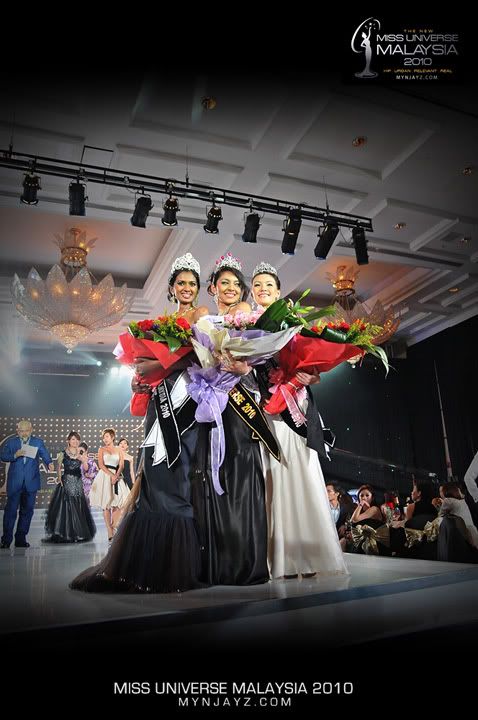 With their tiara and flowers on stage.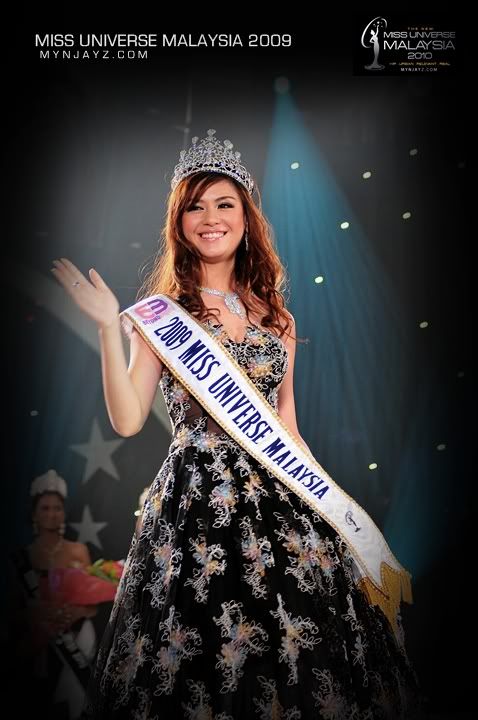 By the way, this is JoannaBelle Ng Li Vun. She's the Miss Universe Malaysia 2009. Her job is done representing Malaysia and crowned her successor Nadine Ann Thomas.
PS : Miss Universe 2010, the 59th edition of the pageant, will be held in the USA on August 22, More than 80 countries and territories will compete for the title.
Good Luck, Nadine Ann Thomas (Malaysia) in the States.
For further updates please bookmark this link and check back tomorrow for further coverage.
PS: PART 2
http://mynjayz.com/2010/05/gala-night-photos-of-miss-universe.html
Twitter :
http://twitter.com/mynjayz
For more do visit
http://www.missuniversemalaysia.com.my/
...