Was invited to a Climb Above : Martell VSOP Rising Personalities 2010 event at Rootz, KL last Friday and obviously it was a free flow party for the whole night. Purpose is to celebrate their new Rising Personality Award winner, who is none other than emcee/TV host, Will Quah.
Then again, so were the rest of the ten finalists which is singer and actress Chelsia Ng, comedian and actor Douglas Lim, designers Teresa Thian (apparel), Tan Sze Yoong (jewellery), and Chow Hon Lam (T-shirts), visual artist Chin Yew, latin dancer Cecilia Yong; DJs Nick Chia (DJ Guruguru) and Nychole Leong (DJ Nikki).
Here are some human photos taken on that night.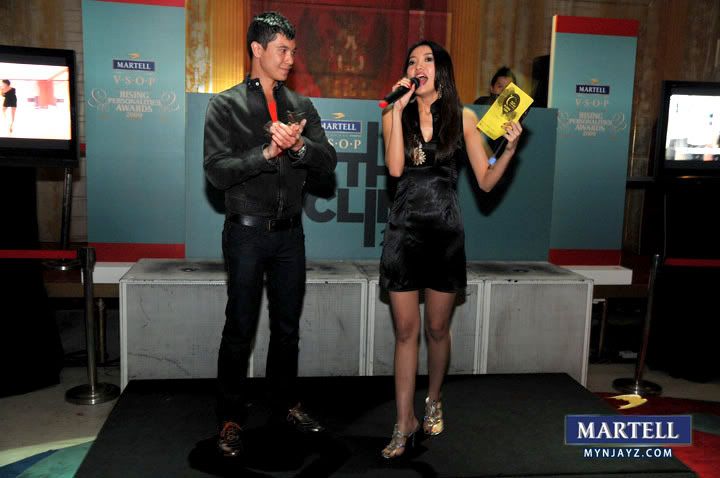 Will Quah and Chelsia Ng as the MC.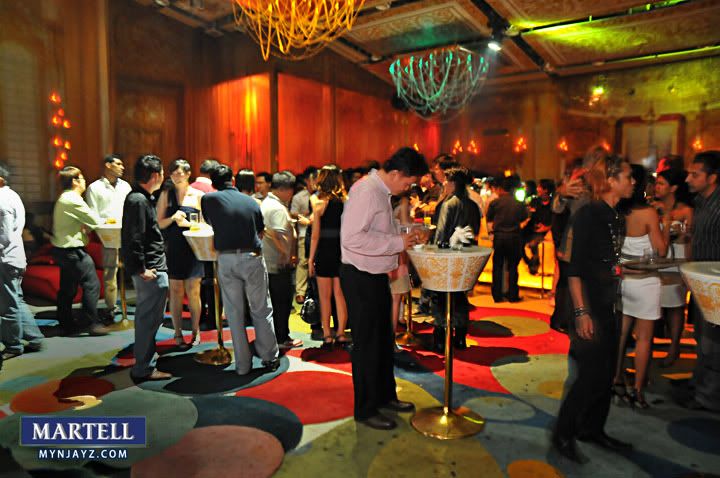 It was actually very dark in there. my shutter was slow. :)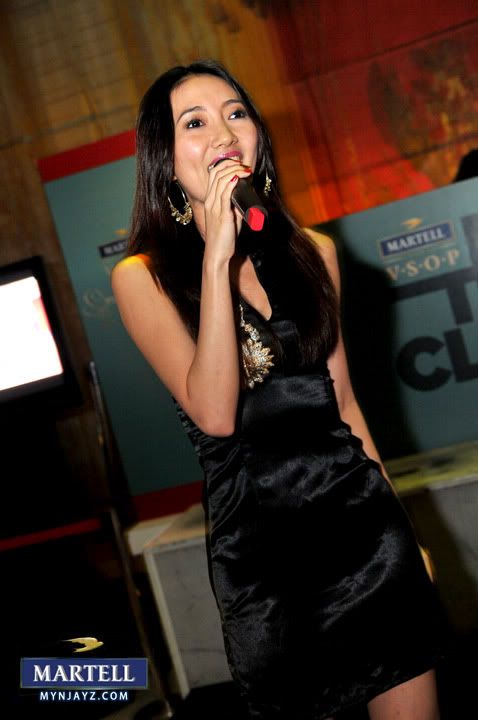 Both MC Will and Chelsia performing.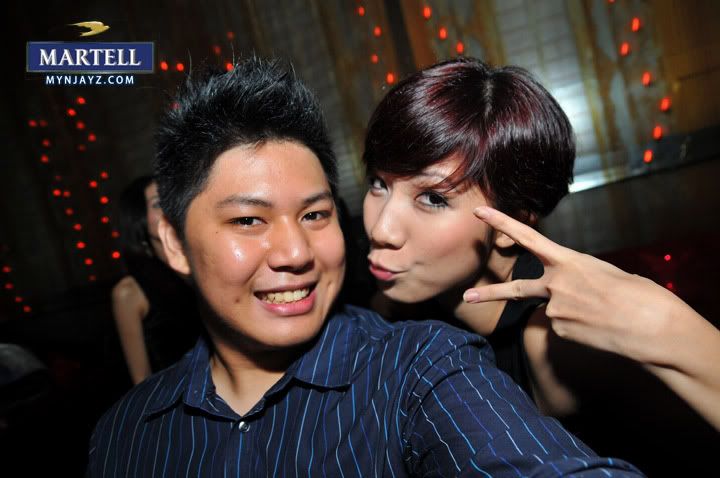 So you think you can dance salsa rumba tango dancer. Non other than Cecilia Yong !
Group photo of the Candidates of Martell VSOP Rising Personalities 2010.
Pn Seri Rebecca Saw, Eric Yong, Jaclyn Chew and myself. Camho attempt no 1. successful.
Hello! Bloggers from left : Rebecca, Amelialing and Melvin Chan !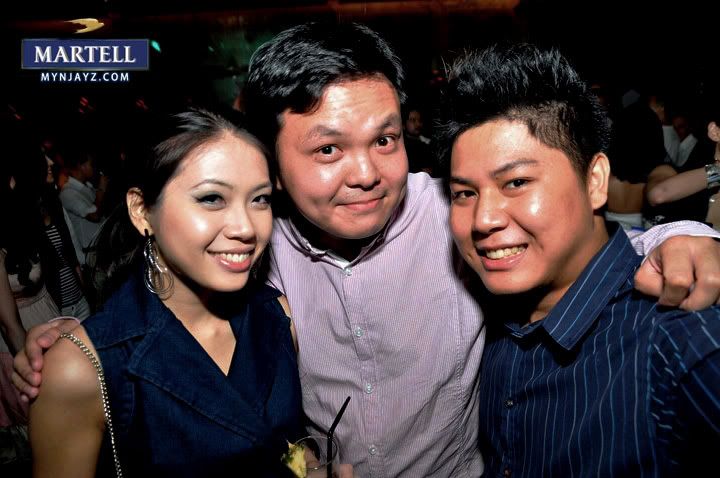 Hello! Katherine Ng from Miss Universe Malaysia and Simon Seow. Camho Attempt no 2. Successful.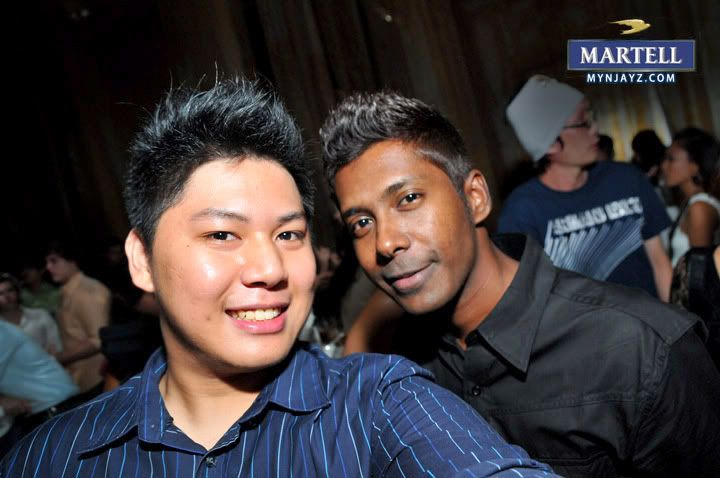 Say Hello to the most popular Indian Blogger in Malaysia, Hensem Macha Rames Harikrishnasamy a/l Snoop Dogg.
New kawans made at the event. Aida, Kat and Asnie. with a random guy.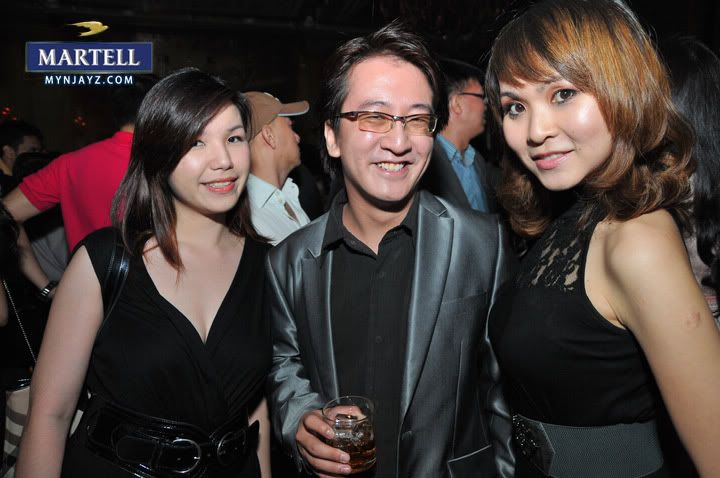 As usual, not to forget the boss Joshlim as the pimp was there as well.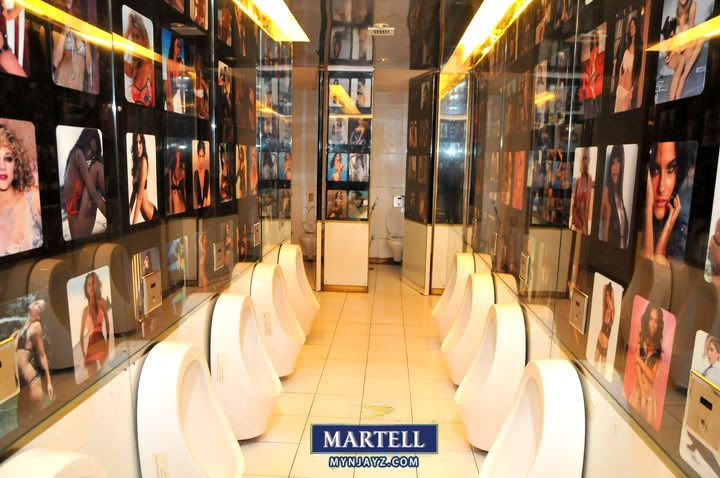 And this is for the guys. So happen if you're in Rootz, check out their toilets. Awesome isn't it? Same theory applied to the Ladies toilets. Fill will hunk photos.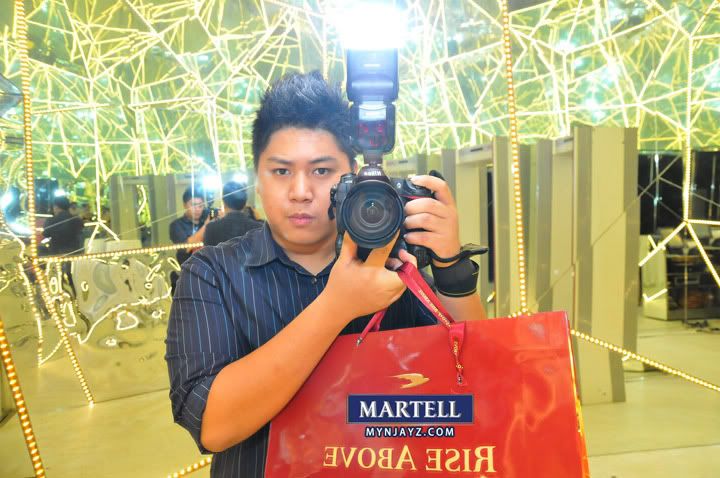 More photos in facebook. Okay thats all for now. When I was about to leave, Cannot resist to take a picture at Rootz entrance. Mirror everywhere! I camho-ed. I know my face quite yongsui. I should smile. But anyhow, im Proud to be a Nikonian. ;)
What's NEXT? Miss Universe Malaysia 2010 Gala Night red carpet photos! Stay Tune.
...