As soon as Ryan Giggs stroked the ball into the back of the net ten minutes from time, it was party time for those in red at the JJB Stadium, while the final whistle was met with the celebrations.



Manchester United

is CHAMPIONS of English Premier League (EPL) 07/08 yet again for the 10th title after Chelsea failed to match United's win last night while Chelsea drew 1-1 against Bolton, so they will only got one point from the match, which is surely not enough to win the title race this season.



Manchester United the Champions.....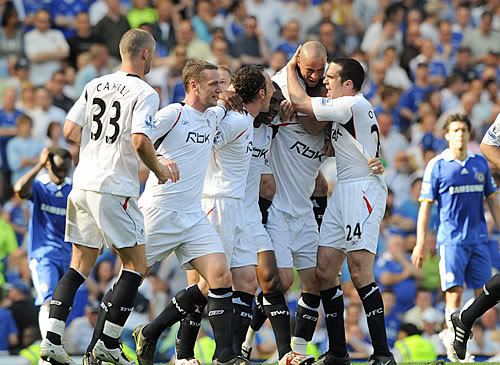 Bolton celebrate Matty Taylor's late goal which meant a 1-1 draw against Chelsea.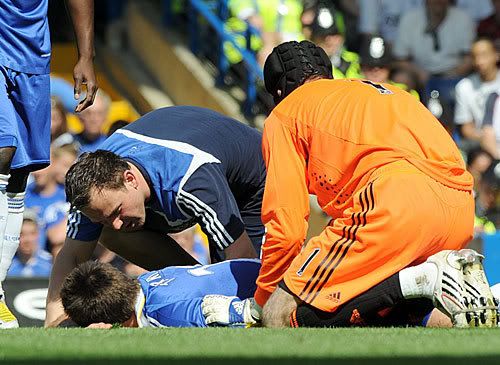 That was the injury that brought about the end of Chelsea skipper John Terry's day. An early blow for the Blues as it came in the 11th minute.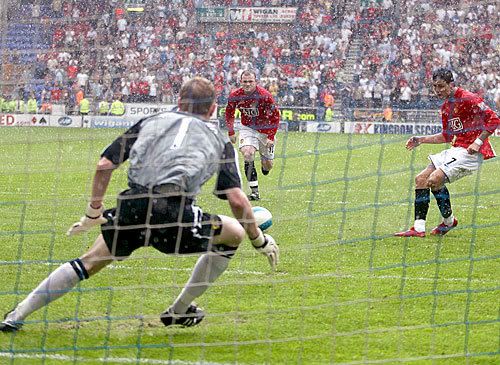 Ronaldo's penalty goal.
I've been supporting Manchester United since the start of the EPL. Probally a huge fan since young. Without doubts, Ronaldo plays huge part this year to bring the EPL title back to United since their last title in 2003. The 3 individual player of the year award he won in England shows how good he is this year.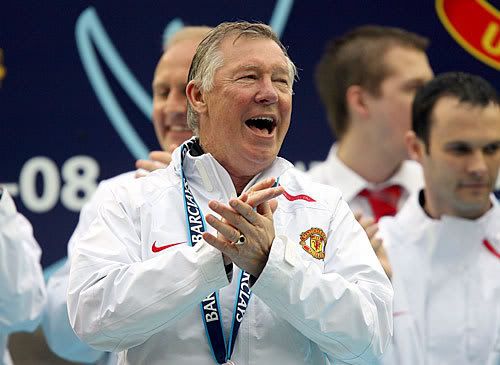 Congrats to Sir Alex Ferguson.
All the Manchester United fans out there, celebrate and don't stop cheering for Manchester United for the next season. Cheers!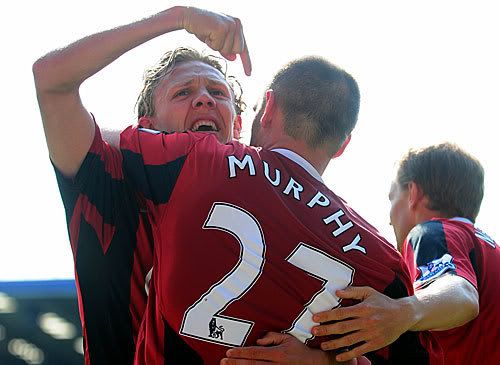 Fulham had a 1-0 win over Pompey and thereby secure their Premier League status.
Meanwhile, Manchester City was crushed by Middlesbrough 8-1.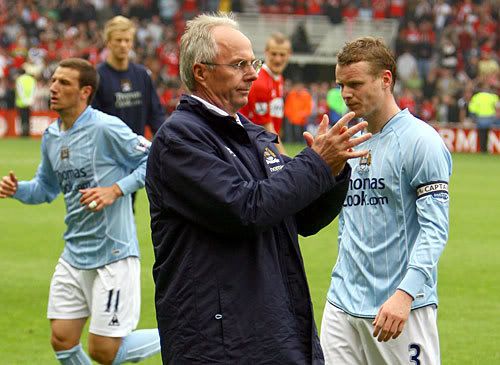 Sven Goran Eriksson waves goodbye to the Man City fans after the 8-1 mauling away to Boro.
What a shocking results.
Full results of yesterday's match.
Birmingham C. 4 - 1 Blackburn R.

Chelsea 1 - 1 Bolton W.

Derby County 0 - 4 Reading

Everton 3 - 1 Newcastle U.

Middlesbrough 8 - 1 Manchester C.

Portsmouth 0 - 1 Fulham

Sunderland 0 - 1 Arsenal

Tottenham H. 0 - 2 Liverpool

West Ham U. 2 - 2 Aston Villa

Wigan Athletic 0 - 2 Manchester U.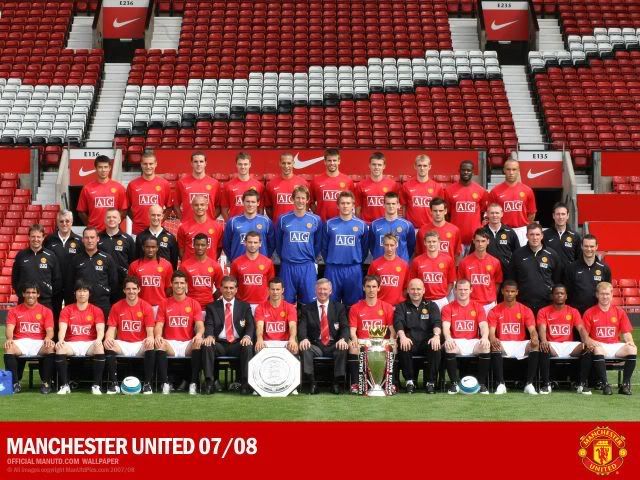 Manchester UNITED for LIFE !!