Erm, I don't know why but I felt very tired these days. Despite of being busy, was kinda addicted to Facebook. Why? Cause my friends often asked me to buy them as favorite pets! told me to be active in my Facebook account. where I am not active at all since I registered as a member. Also, one of the reason I start playing due to applications overwhelming. So all these while I was just on Facebook. Wasn't as committed as previous week blogging FOODS!? lol. Well basically need to be even in both sides. lol.
By the way, damn I think I gonna need to lessen my post updates here due to exams approaching. Should be in a month time. Plus project and assignments are not done yet! Thus, doing much revision is vital for my upcoming exams. It is practical exam to be exact. Also as usual, Malaysian Studies which is in the LAN subjects, was extreme bored and sleepy when sitting in the lecture hall for 3 hours plus listening to politics. Again?! Yeah and I was shivering with a jacket on. Screw it! No longer gonna attend anymore.

Oh man, this post seems a lot of words. Gonna cut down. I know no one is gonna read it! Mostly only Malaysians readers. Malaysian style, "tengok" but don't "baca". Get what I mean? lol. But no worries, just some updates to make my blog alive! But most probably I'll will not be back for long till my 1st semester exams are over. We'll see.


Lastly, Photo of the day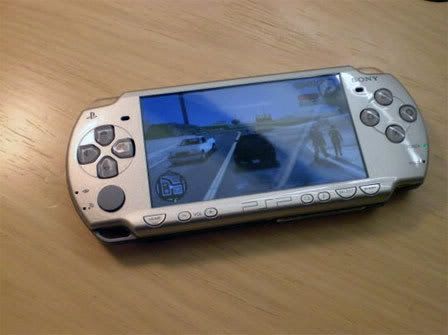 A new PSP?! lol. Currently set to be my new accompanier. This gadget Rocks!



P/S : Anyone out there still got some PSP games to share with me? I need em' Seriously.