Sorry i am a bit lazy now so I just let photos do all the talking. Vivian's 18th Bday # Part 2 continues. Still once again thanks those who attended her party on that night. Serra, Elaine, Cheng Wen, Suetmei, Vivian, Bryan, Joshua, Jason, Eway, Paul and myself. Without you all I guess it wasn't that HAP at all. =)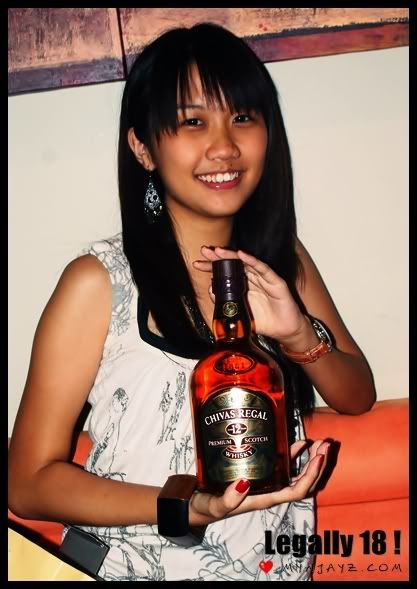 Chivas obsession !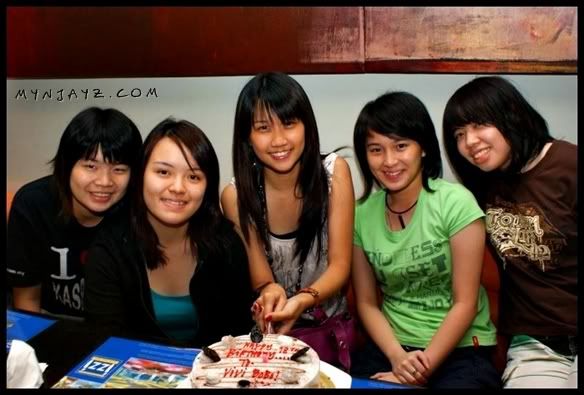 \
birthday girl with the girls...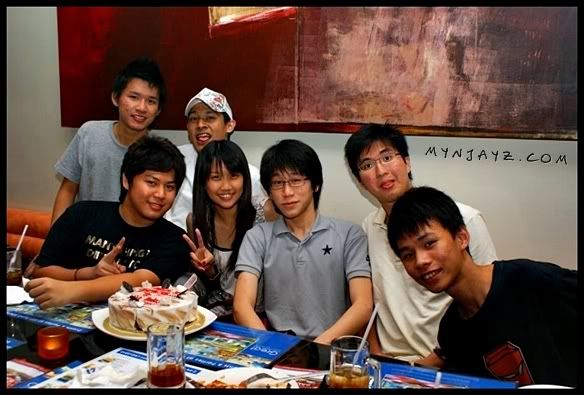 Now with the guys...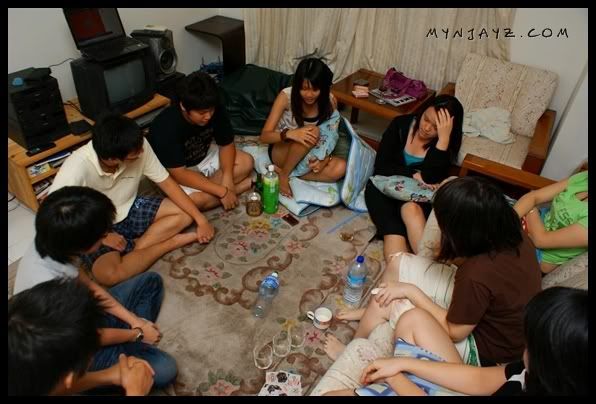 Went back to our apartment suite for some booze session. We had true and dare etc. FUN !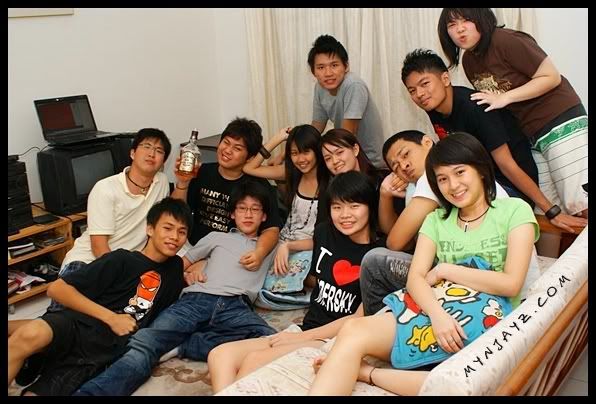 A group photo who attended her party ! I never had even this small group of party before. =(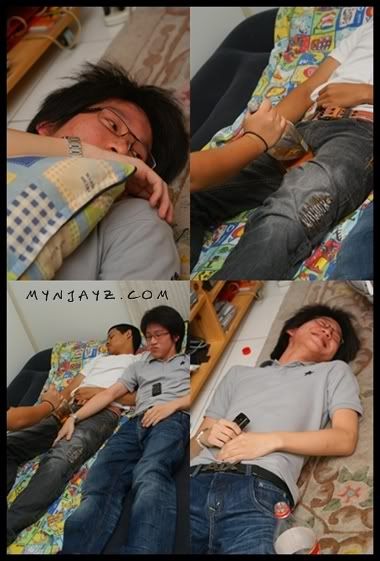 HAHA. Lastly combination of Joshua Yap got wasted ! Serra lagi worst ! haha. Don't have her photo.
PS : I am looking forward to new years eve booze party.
Anyway Merry belated Christmas to all my readers ! sorry a bit late. Enjoying Christmas till I have no time to update my blog. haha. Till then people !