Did you know Aeon is a new mall ? and it's situated at Setiawangsa AU2 Keramat. lol. So we went there for dinner long time ago probably 3 weeks ago with Suetmei, Elaine, Serra. Check it out
HERE
for our exploration. There were lots of restaurant we can dine in to ! Check it out yourself if you wanna know. I might just list them down a lil just to give you some idea. They have Starbucks, Sushi king, Wendys, Big Apple Donuts, Aunty Lim, Izzi, Secret Recipe, KFC, Kenny Rogers, Subway, Old town, Baskin Robins, Laksa Shack, Jonnys, Pizza Hut and so on. You name it.
We can't decide whereto eat and so we choose Izzi. We had dirt cheap and good food ! Plus, they offer free wifi service. So I was thinking, surely I will come here back again ! lol.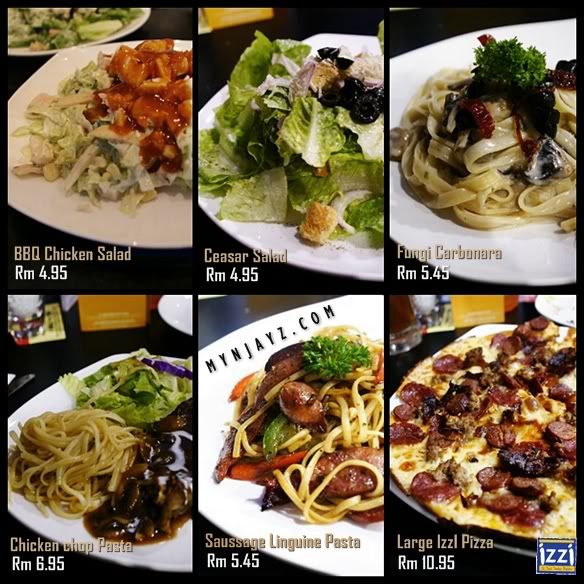 Oh now are you getting attracted to the price? lol.
Did you have that feeling before ordering food from the menu without looking at the price?! The feeling was nice. Let's say usually we are at Chilies or some expensive restuarant, we never fail to look at the price first before even looking at the menu. How is that! lol.
And yes, I did came back again to Izzi with my cousins for the pass few days ago with Wayne the outsider. We came in 9 people with the price of 7 ! So you can roughly count how cheap was that ! No tax, no service charge ! wonderful.
Appart from that, my cousins came by and we had these too for our lunch and dinner. at Mid Valley, Nandos and Sunway, Kenny Rogers.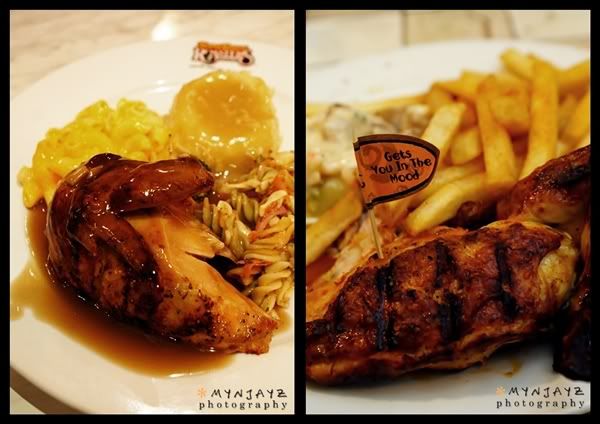 Awhhhh man. and this is what we call HEAVEN !!
Totally Sinful ! More foods photos awaiting ! More cousin post awaiting ! Stay Tuned people.