Woots Christmas day is now officially over. Where did you celebrate your Christmas day?
Well, I wanna blog about how I did celebrate my Christmas. This year, I celebrate my Christmas at Pavilion with a few close friends of mine from Ampang. It's kinda last minute plan cause we really wanna see how's the snow there in Pavilion. Anyway I'm there with new shirt, new pants, new shoe. Christmas fever! Also, our purpose to be there is for the SNOW and SNOWflakes ! woots.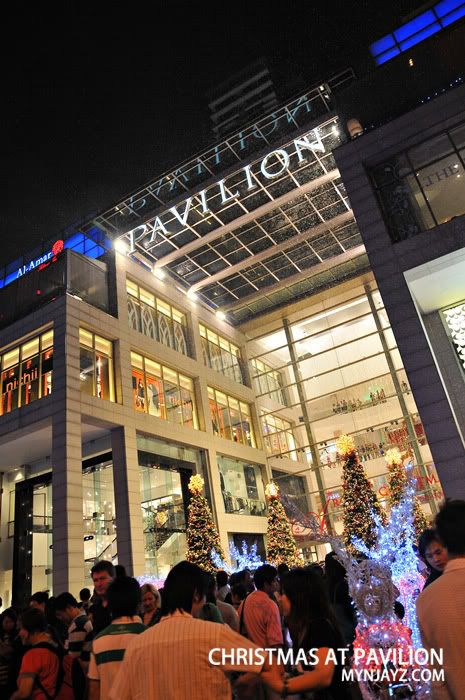 Pavilion that night was extremely crowded ! NO parking at all. We parked at LOT 10.
We went to the newly open SNOWflakes at Pavilion before the snow starts at 8pm. The other branch was at SS15. Have you tired? If not, you must try.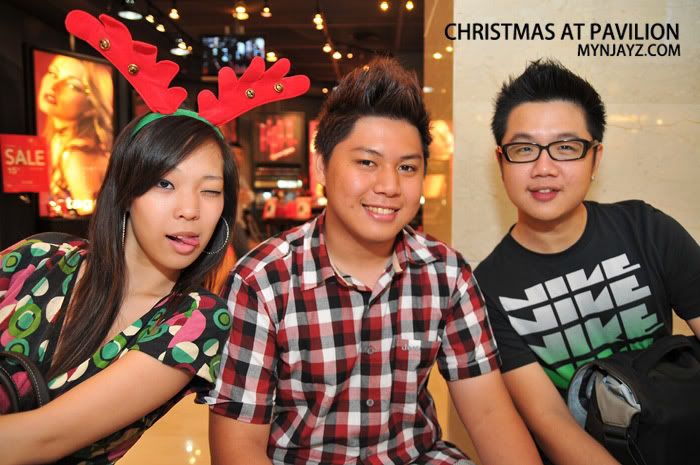 Kimhan, myself and SmashpOp.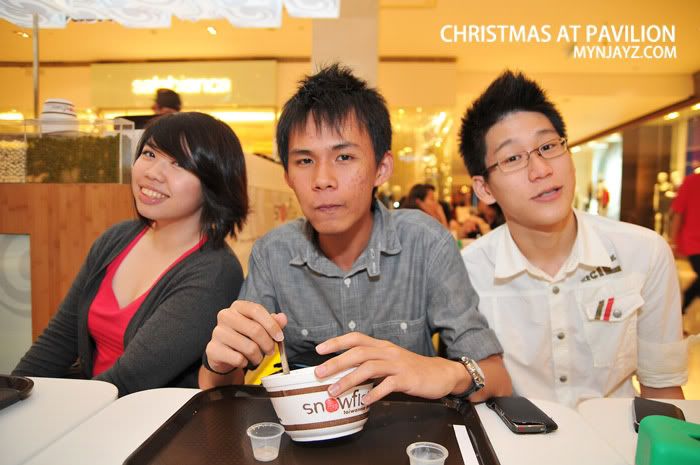 Suets. Bryanlyt and mojoshdotcom.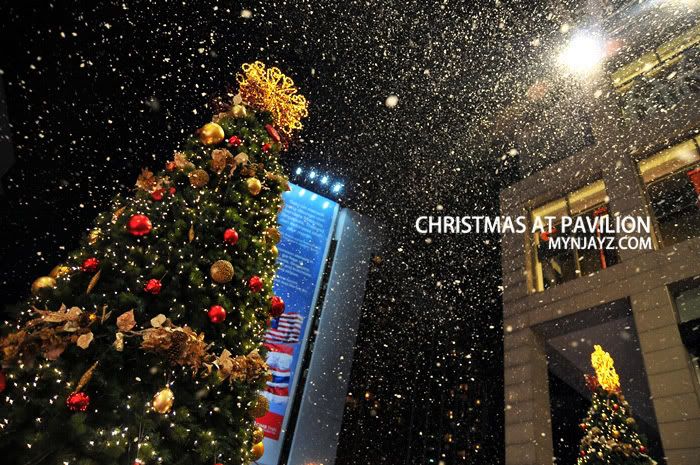 After snowflakes, we rushed out to the main entrance. It's snowing in Pavilion.

Very crowded, many people wanted to see snow in Malaysia. For the first time.

Smash suet and me. Look at the bokehness of the snow! nice right.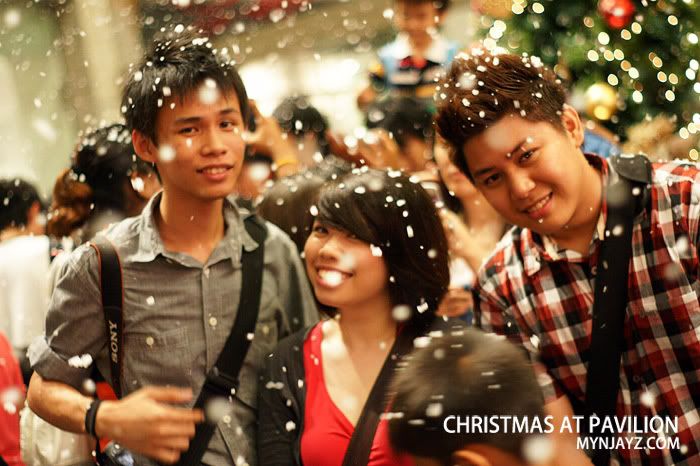 Sunshine Kindergarden FRIENDS till now. Bryan, Suet and ME.
Aww and I Spotted this sweet couple doing something sweet!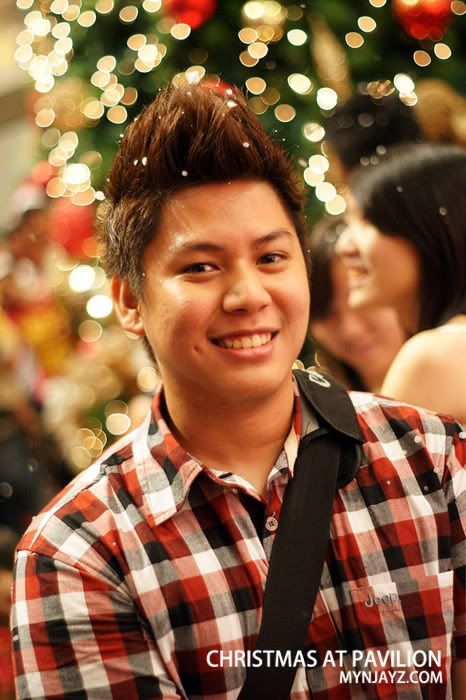 Of cause, I got my new Display photo as well. Thanks pOp for this photo. 50mm 1.7 !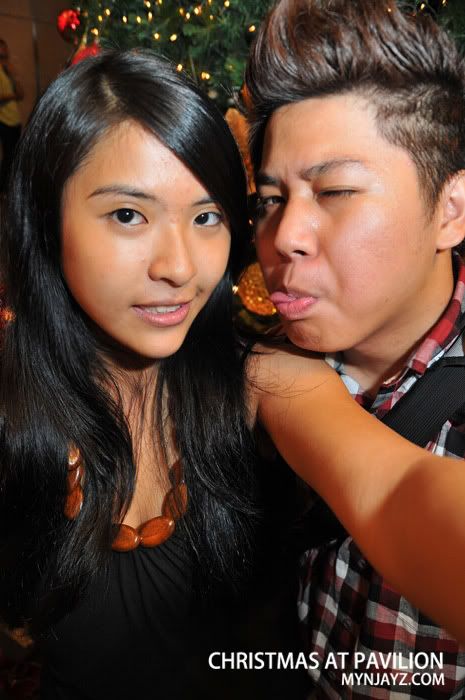 Also, I intentionally met Karena there. Nice to see you again girl.
Group Shot of us with the snow.
It's been a fun Christmas this year at Pavilion. I spend mine last year in Curve and it was even crazier. The spray wars and all. Totally not my thing anymore to be there. I would rather have a decent dinner with close friends and family on Christmas. Exchange gifts and all. Christmas is never been this fun.
Oh nos, Christmas is over for now. NEW YEAR 2010 AWAITS !!!
...