Hannah Tan is back in town and set to make a difference for underprivileged children this Christmas. Hannah and her team are putting together a Charity Concert and will team up with industry friends such as Harith Iskander, Hans Isaac, Pietro Felix, Daphne Iking, Jojo Struys, Reefa, Sasi The Don, Meet Uncle Hussein, Reymee and Sam of Innuendo, The Fabulous Cats, Caprice, Atilia, and Liang, and others !
Come and join me for Hannah Tan Charity Concert @ The Gardens on the 20th December 2009! Get a chance to meet Hannah Tan in person as well.
This was the press conference for the Charity Concert which I missed due to final exam clash. Aiseh wasted.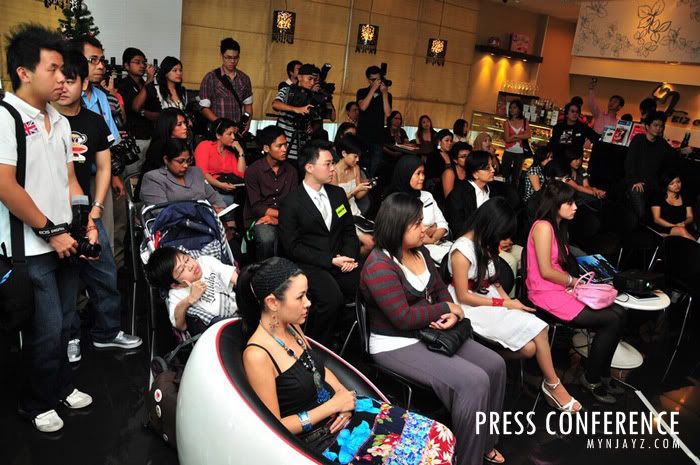 Also, this was a photo of us on her previous live concert happening at Aloha Club,KL which was happened end of last month that most of you all missed it. FYI, she really nailed the show. =))
Anyway, just a reminder, the tickets will be sold in exchange for gifts of any value (instead of money) and subsequently shall be distributed to orphanages and underprivileged children for Christmas. So don't forget to get a gift for them wrap in nice wrappers yeah. We need to do our part in helping the less fortunate, whatever their situation may be…cause we're doing it for a cause.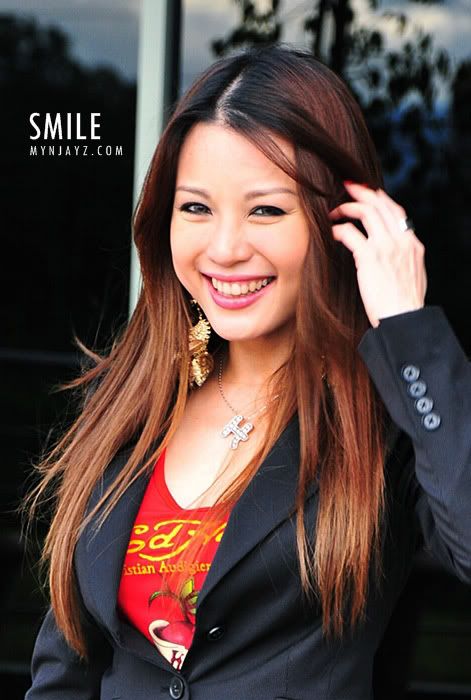 Hannah's candid smile !

interested in attending this concert? do drop me a message in this post to get ur names on the list. Thanks a lot and I will see you on the 20th at The Concert.
OR you can also get.
More information on the charity concert on Facebook event page
HERE
.
Don't forget to follow me on Twitter to get updated my where abouts!
http://twitter.com/mynjayz
...