Are You Going To ZOUKOUT 2010 ?! YES I am.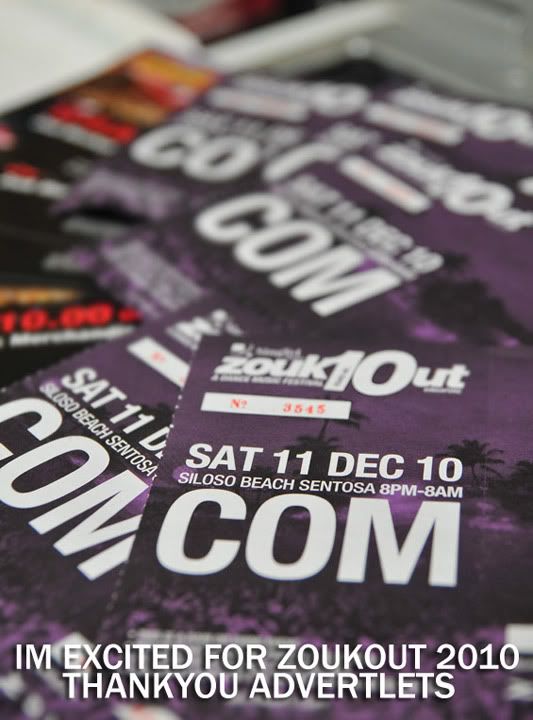 Million thanks to
Advertlets
for sponsoring my passes to Zoukout 2010, Singapore. We, Advertlets bloggers will together rock the night out and party like it's the last day of our lives. Woots!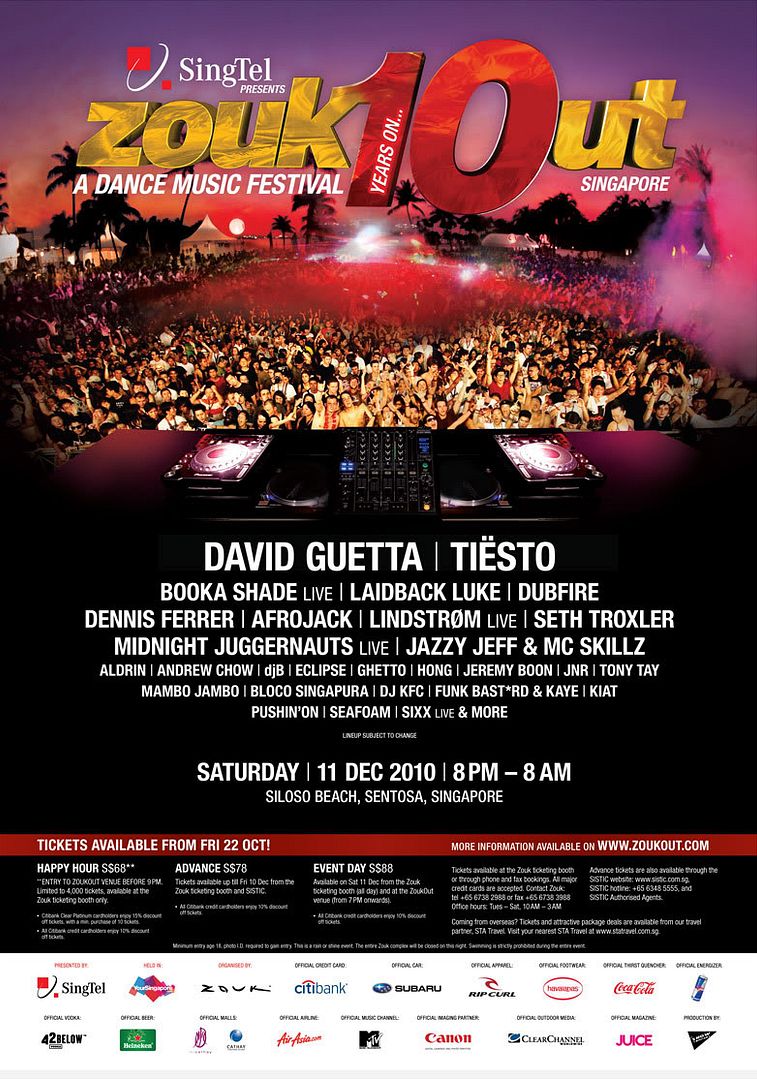 YES! The most anticipated party of the year, SINGTEL PRESENTS ZOUKOUT 2010. Saturday 11 December 2010, 8pm-8am Siloso Beach @ Sentosa, Singapore. It's gonna be The Perfect Beach Party to end the year 2010.
I'm excited! You? For those who're going, see you guys there in Singapore.
...