Last week, got an invitation to a Food Review @ a Japanese Restaurant called Nagomi. Located at Jaya33, Petaling Jaya. Anyway, this would be a combination post of Nagomi Food Review + #Maxis 10 - HTC Desire Z :) Something new, this is because I wanted to test the camera function of the HTC Desire Z. So throughout the whole night, I totally used my Desire Z to take pictures of closeups foods shots!

For the Camera part for the HTC Desire Z.
The exiting part for me is the camera/video function on the HTC Desire Z. All of you know that Imma photographer who uses Nikon D300s. So I'm quite fussy about cameras which does not perform the standard as it suppose to be. Let's have a quick look on HTC Desire Z camera function.
The HTC has a decent 5-megapixel autofocus camera with flash which despite having less pixels than the Desire HD's 8-megapixels. The results are quite good especially under good lighting conditions YES but more often, it's prone to blurring even with steady hands when taking the shot. Like seriously. Focusing is not lightning quick and I would recommend using the on-screen shutter button instead of the dedicated camera button to reduce shake.
Photo enthusiasts will appreciate a solid shutter, alongside a virtual one. Autofocus is quick (and you can tap to focus) but there's slight lag between depressing the shutter and the photo being taken, it's not terrible by any means, but certainly not fantastic for fast-moving action.
Photos are fine, without being fantastic. Colors are bright, detail is sharp, especially close-ups, you can make tweaks to the sharpness, contrast, exposure and saturation. Like the Desire HD we found Auto white balance produces the most accurate results, Daylight looks unnatural. Be careful using the ISO settings, noise is really visible around ISO 400 and ISO 800 is practically unusable. The single - instead of dual - flash is surprisingly powerful, so the Desire Z will easily illuminate a small room.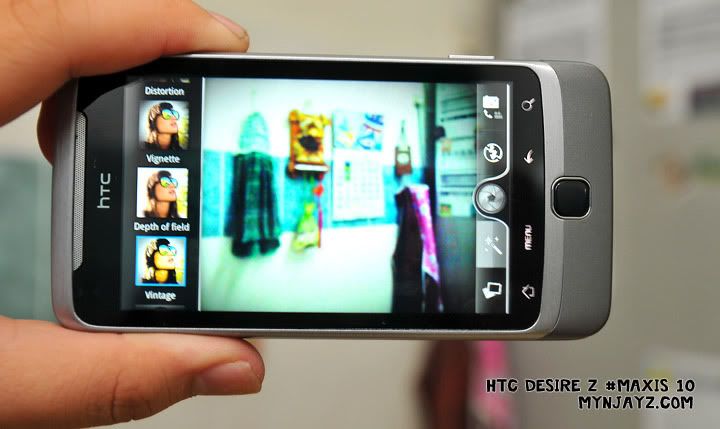 What I like about its camera is the different effects you can choose prior to taking a shot and also the post-processing effects. You can take a shot with live effects such as depth of field, vignette, distortion, vintage, etc.
Here's the end product. Some photos below are taken using the Desire Z. With flash and without flash.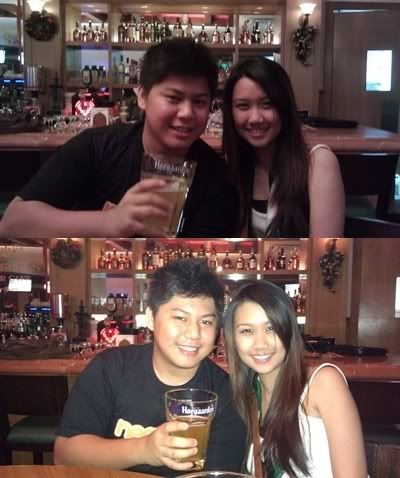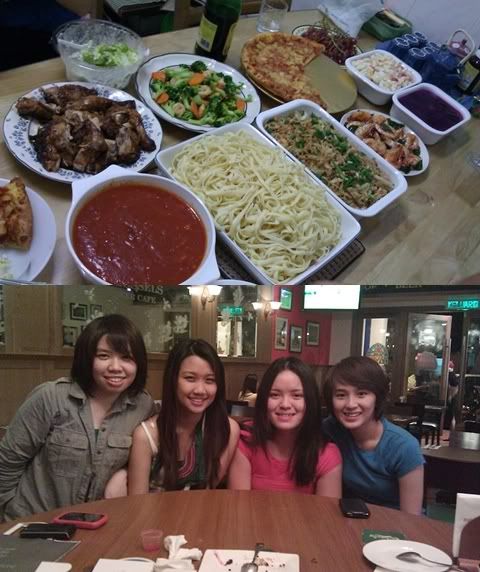 (Above) Not bad for a point and shoot camera. At least it's better than my Blackberry Curve 3G.
(Below) Close up macro shots I took from a food review at Nagomi Japanese Restaurant. Below photos are expended to the height of 720P. Motive is to see the true quality of the camera function.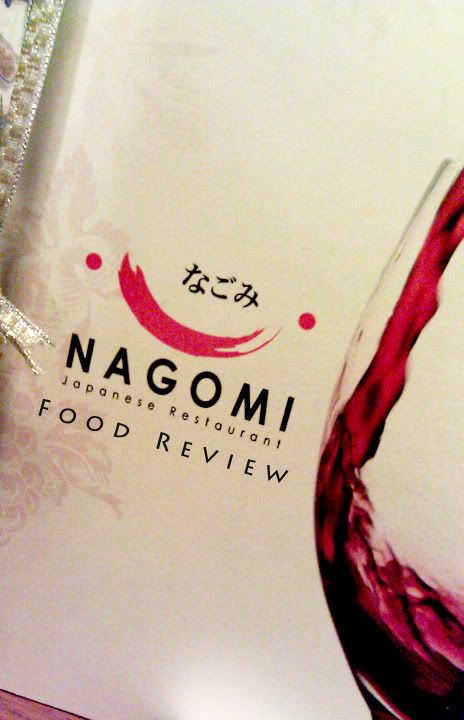 Nagomi Food Review.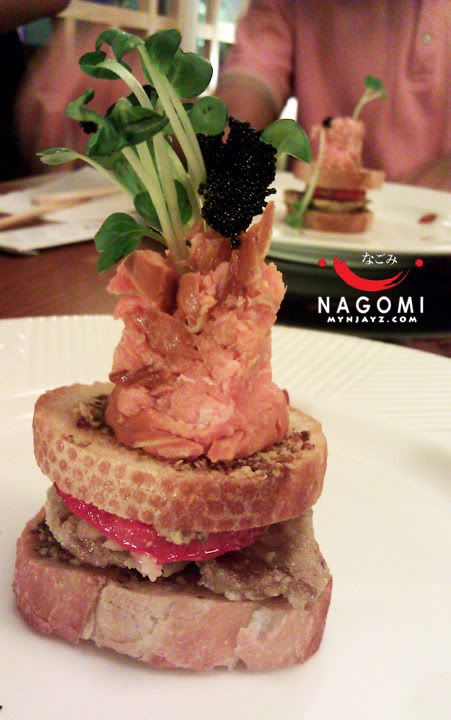 ZENSAI 前菜
Foie Gras Caviar Delicately Presented Goose Liver Served with Crispy French Baguette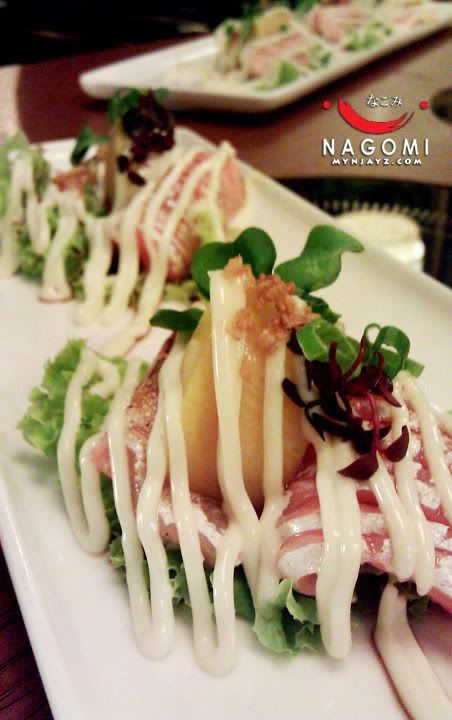 SASHIMI 刺身
Salmon Carpaccio Thinly Slice Salmon Sashimi Marinates in Delicious Balsamico Sauce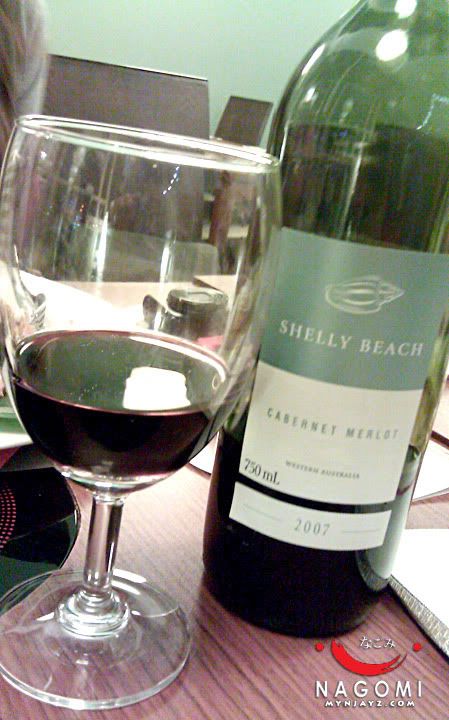 SHELLY BEACH. Fine Red Wine Year 2007.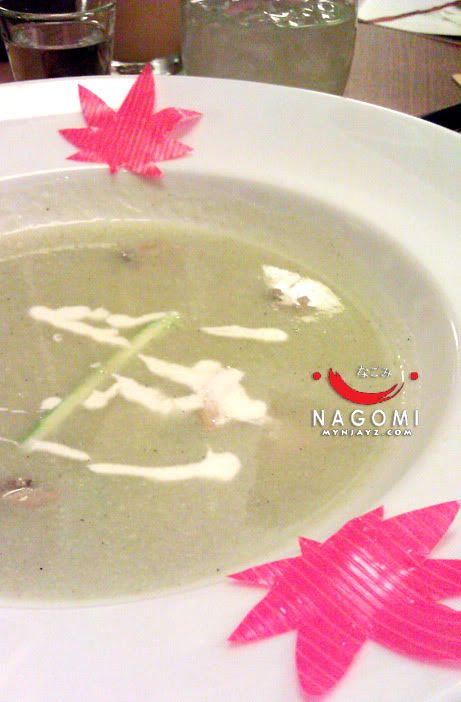 OSUIMONO 御吸い物
Asari Potato Kurimu Shiru Mouth-watering Soup of Fresh Sea Clams, Asparagus & Potato.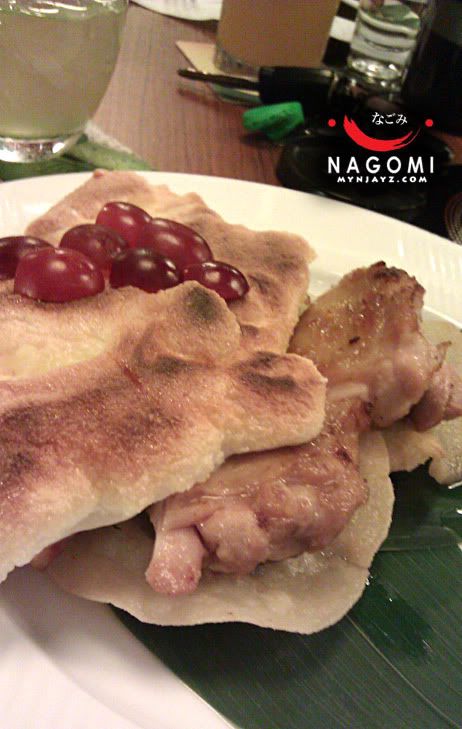 YAKIMONO 焼き物
Tori No Karashi Yaki Scrumptiously Chicken Drum Stick Grilled to Perfection with Flattering Mustard Cream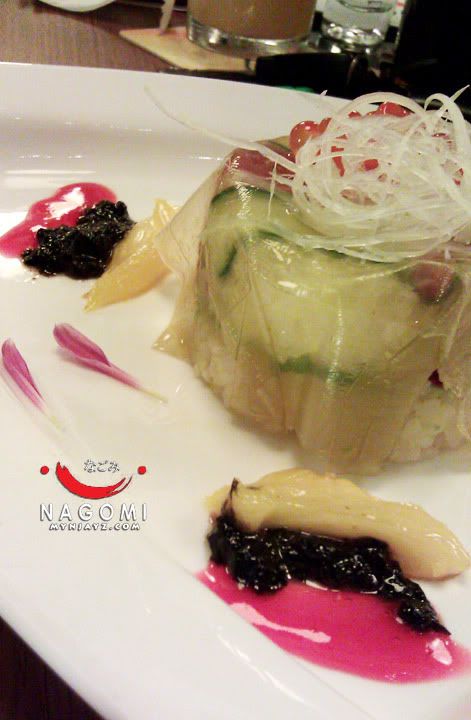 SUSHI 寿司
Sushi Cake Chef Special Concoction of Maguro, Scallop, Fruits, Vegetables & Sushi Rice
DESSERT デザ一ト
An Epitome of Dessert. A Delightful Dessert of Mixed Fruit Jelly with Japanese Almond Tofu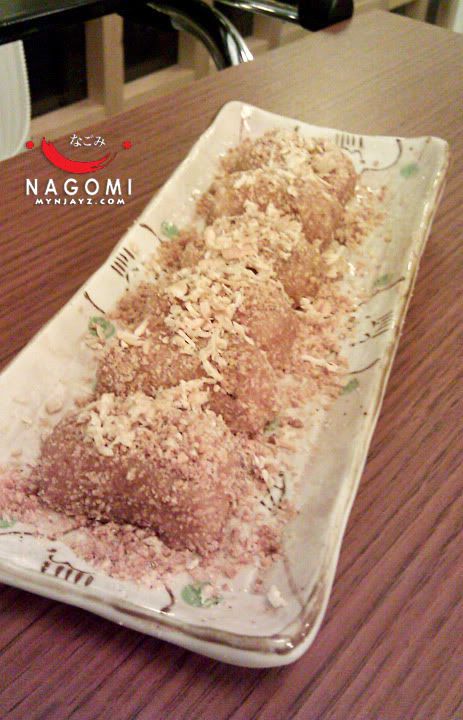 This is Mochi.


Food Reviews partners. Xiang, Esther, Ah Bok and Feeq.
Group shot turned out not really nice likewise as the FOOD! I rate a fair 6/10. Not much a review yet but will soon do a proper one as this is for my - #Maxis 10 - HTC Desire Z Camera & Video Function for Nagomi Food Review Post.
As you can see (Above) it's quite blur. This was taken without flash. Instead all the photos are taken without flash and a lil editing. :)
Available outlets for Nagomi Japanese Restaurants:
Kin Shui Tei Japanese Fine Dining@Tropicana Golf & Country Resort
03-7804 2079/ 03-7804 8888 ext 315
Nagomi Japanese Restaurant @ Jaya33
03-7956 2330
Nagomi Japanese Restaurant @ Menara Hap Seng
03-2141 6332
Close up objects shots with a perfect amount of light, the pictures would turned out very nice. But, all the shots are not advisable to take with flash as I don't really believe in direct flash. Only uses it when I'm desperate for light. Eg. in CLUBS and super dark places.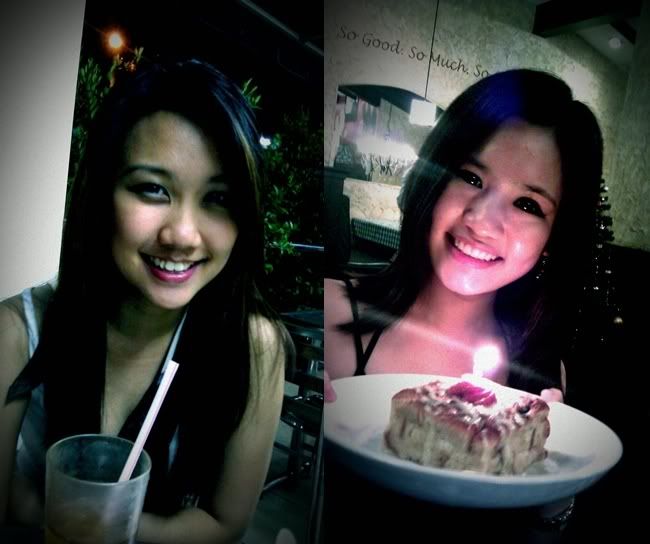 This was taken using Vintage mode! December birthday babes Vivian and Samantha. Instant iPhone4 Instagram lol. Damn nice right?
For the video part
for the HTC Desire Z.
720p footage isn't fantastic. Although it's smooth and bright, detail seems soft and lacking definition, for example in one test shot leaves on a tree appear so soft they tend to blur into each other and in another you can't see the fine detail on brickwall on a house. So if 720p video is your choice, we'd suggest the iPhone 4 or Samsung Galaxy S instead :)
I will show you some video on my NEXT POST!
That's all for now. To be continued. This is #Maxis 10 Reviewers Programme - HTC Desire Z
...